NBA Free Agency 2010: Top Destinations for Steve Blake
It's free agency season and rumors continue to whirl.
But while all the talk remains on LeBron James, Dwyane Wade and Chris Bosh, there are other players who could see a pay raise with new teams this off-season.
While last year was the summer of the point guard, choices are limited during summer 2010.
Clippers point guard Steve Blake, 30, is said to be able to command a contract around the $4.93 million he made last season.
Here's a list of the top-five destinations for the six-year guard out of Maryland.
What Steve Blake Offers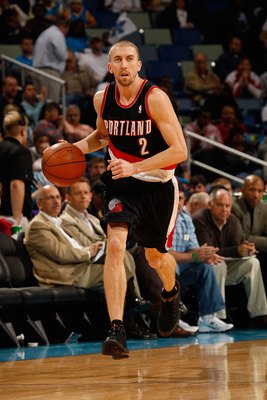 Born: February 26, 1980
Height: 6'3"
Weight: 172 lbs
College: Maryland
Years Pro: 6
Blake averaged 7.3 points and 4.8 assists in 80 games last season with the Portland Trail Blazers before being traded to the Los Angeles Clippers.
In a small point guard market, he has been receiving more attention.
He has:
Good vision of the court
Finds open man
Excels in transition game
Three-point threat
No. 1: Orlando Magic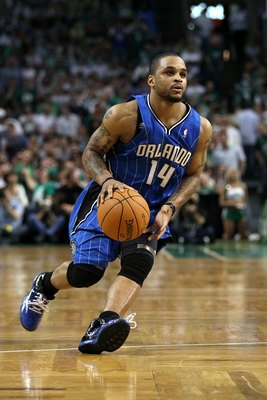 The Orlando Magic need a point guard to play behind Jameer Nelson.
With pricier options in Jason Williams and Anthony Johnson leaving the Sunshine State, rumors began as early as March about Steve Blake joining the Magic.
At Portland two years ago, Blake had a career year (11.0 PPG, 5.0 APG, 1.0 SPG), but he'd only be asked for 15-20 minutes a game in Orlando.
It'll finally be his chance to get deep into the playoffs with this Eastern Conference mainstay.
Blake's shooting percentage (42%) would only get better with him alongside Dwight Howard and Marcin Gortat.
No. 2: Toronto Raptors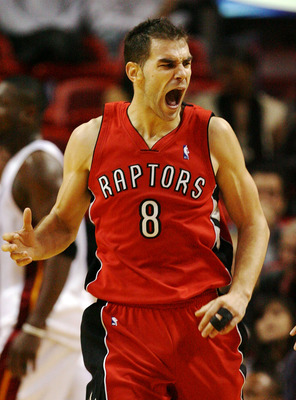 The Toronto Raptors have a pair of point guards in Jose Calderon and Jarrett Jack, who they're looking to trade.
According to NBA Fanhouse, Jack is the most likely to move since he was primarily signed to keep his former Georgia Tech teammate, Chris Bosh, happy.
With Bosh pretty much out of Canada, it makes little sense to keep Jack.
But Calderon slumped last season (10.3 PPG, 5.9 APG, 0.7 SPG) and could also be on the move...
If a sign-and-trade could be worked out for the departure of Bosh, the Raptors might try to have the team take either Calderon or Jack.
In this move, Toronto would be more likely to pursue Steve Blake.
No. 3: New York Knicks
Steve Blake would be the backup plan if the New York Knicks don't nab LeBron James or other coveted free agents.
Point guard Toney Douglas, who heads into just his second year in the NBA, could learn from Blake's experience.
Instead of spending unnecessary money on this position (with a player of the future in Douglas), the Knicks can worry more about the big men to pursue.
No. 4: Los Angeles Lakers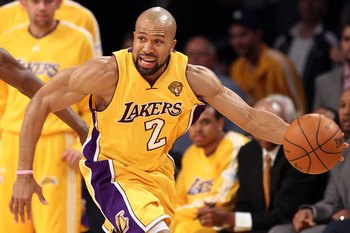 With veteran Derek Fisher opting for free agency, the Los Angeles Lakers are in need of a point guard.
The problem is Steve Blake's talent set lends itself more of a backup role rather than a starting one.
Last season against the Lakers, however, Blake recorded a triple-double in the final regular season game.
GM Mitch Kupchak stated that the Lakers are in need of point guard depth and outside shooting.
Blake is an affordable option who addresses those needs.
No. 5: Charlotte Bobcats
Last year, Raymond Felton averaged 12.1 points and 6.1 assists for the Charlotte Bobcats.
His postseason numbers (11.8 PPG, 5.0 APG), however, weren't anything to brag about as the Orlando Magic swept the Bobcats in the first round.
In April, Felton told NBA FanHouse he wanted to re-sign with the Bobcats, but he's asking for too much money.
He's reportedly trying do even better than the six-year, $42 million contract offer he turned down last summer.
Although Felton is the top point guard in a rather lackluster year for the position, Steve Blake would come at a cheaper price and could be a better option for the Bobcats.
Keep Reading