2010 FIFA World Cup: Hot Fans of the Top Teams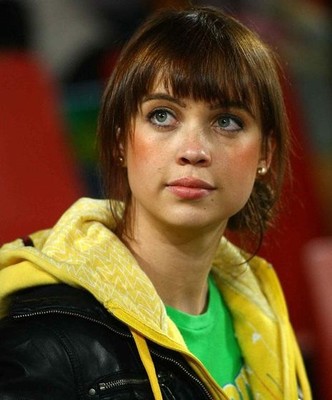 There are only eight teams left to fight for the FIFA World Cup trophy. Luckily most of the South American teams have qualified. So the most beautiful girls are still in the game.
Believe me, these hotties are worth playing for in the quarterfinals.
Holland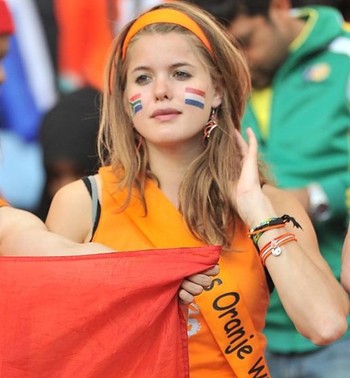 Miss Oranje looks a bit sad. The Dutch have to comfort her with a historic win against Brazil.
Argentina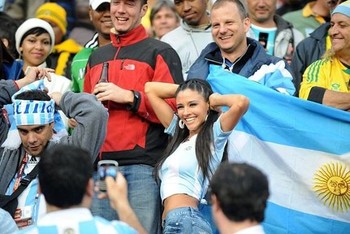 This posture deserves a photo. Even the sun is smiling.
Paraguay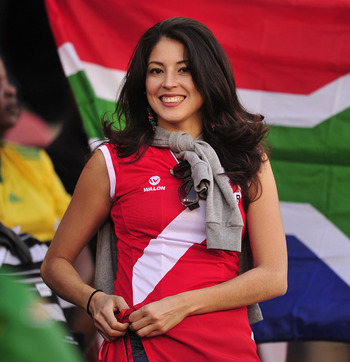 We all know Larissa Riquelme, but one has to admit that Paraguay is a lucky country having a lot of talents.
Germany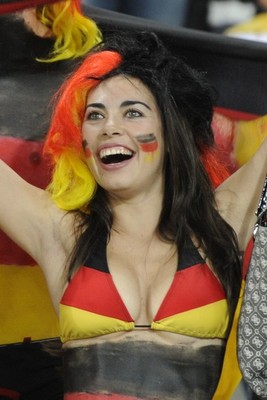 She has had a lot of reasons to be proud of the German side. I'm sure that she will also appear in the match against Argentina. There will be a big competition in the stands as well.
Ghana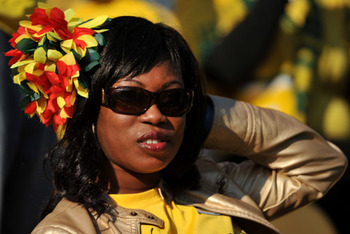 All of Africa backs Ghana in the quarterfinals. The most beautiful thing in this picture is the flower on her head indicating the Ghanaian national colors.
Brazil
Okay I cheated a bit. This photo was made in the Copa Cabana beach, in Rio de Janeiro instead of South Africa. Still, the photo speaks for itself.
Warning: the next World Cup will be held by Brazil in 2014. I suggest you start booking a place for that now...
Uruguay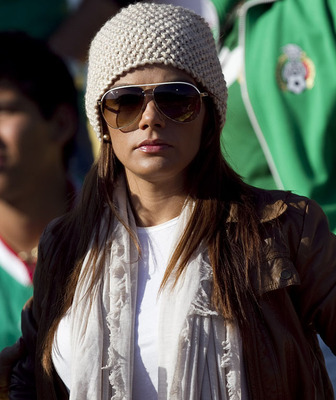 The Uruguaian fan is more reserved than the Brazilians. Maybe she is wondering whether Uruguay can repeat the past success in the World Cup.
Did you know that this tiny country won the trophy twice? I'm sure the third win would put a huge smile on her face.
Spain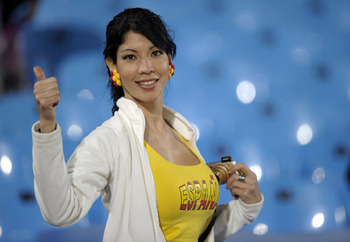 After the blunder against Switzerland, now everything looks just fine for the Spanish. Everything...
Keep Reading