Pre UFC 116 Eye Candy: The Sexy Ring Card Girls of Tuff-N-Uff
All the eyes within the MMA world will be fixed on Las Vegas this weekend.
While the UFC will be holding the highly anticipated match-\up between Brock Lesnar and Shane Carwin at the MGM Grand Saturday evening, the ladies will be taking center just west of Las Vegas Blvd. at The Orleans Hotel and Casino on Friday.
Las Vegas' premier amateur MMA promotion Tuff-N-Uff will be holding the first round of their woman's 125 and 135lb tournaments.
The featured bout of the evening will be a 135-pound tournament bout between Emily Peters-Kagen (2-0) vs. Ashley Weakley (2-0).
Also featured on Friday's card will be...
The Ring Card Girls!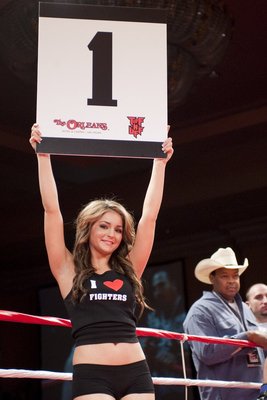 T.N.U. is well known to have some of the best looking ring card girls in the business.
Don't Make Them Mad!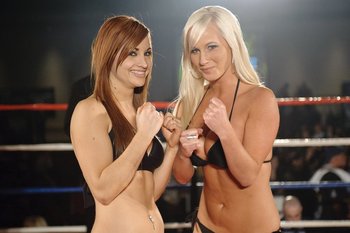 They just might ground and pound you.
And I'm sure you would put up the fight of your life.
Sarcasm doesn't translate well when you type.
Ready for Round Two?
You need a second to "compose" yourself? Okay.
...
...
That's long enough.
Do You Know What She's holding?
Me neither, but I'm pretty sure the guy standing behind this lovely young lady was smiling for the same reason you are right now.
Is That Your Next door Neighbor?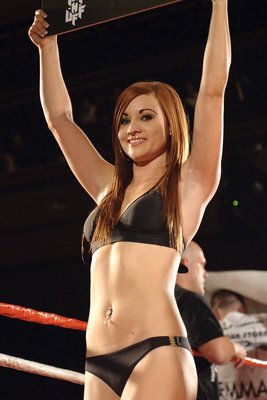 No, she isn't. But I bet you wish she was.
You would be spending much more time starring out your window if she were.
Now We Know What the Blue Thing Is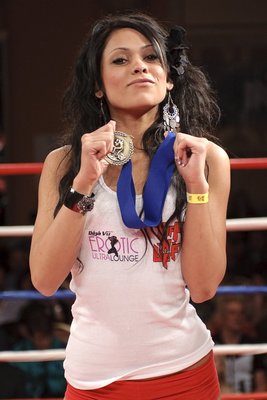 It's a metal for being hot!
Or it's for the winner of the fight, one or the other.
On a side note, she has a wrist band on. That means if you ever run into her, you can buy her a drink, get shut down, and go cry in a dark corner by yourself somewhere.
You Really Don't Want to Make Them Mad!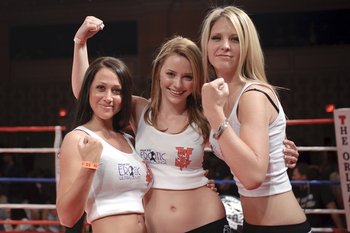 If you thought getting grounded and pounded by two was horrible, just imagine if there were three of them!
Then come back to reality and realize it's not happening.
Do I Really Need To Say Anything Here?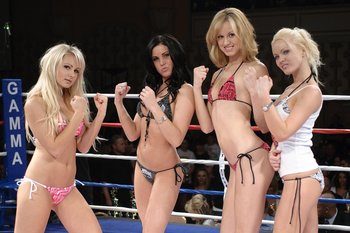 You know you couldn't handle it.
Big thanks go out to Ray, Jeff, and Silton for making this possible.
For more about Tuf-N-Uff, their upcoming events, fighters, and ring girls, be sure to check out TuffNUff.net and look them up on Facebook and Myspace.
And for even more, keep reading....
Meet Vita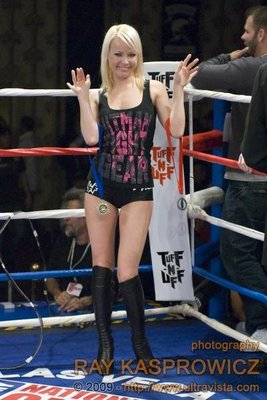 Vita is a Russian model and one of T.N.U.'s featured ring girls.
Everyone say thank you Jeff.
Do it now!!
Meet Kendra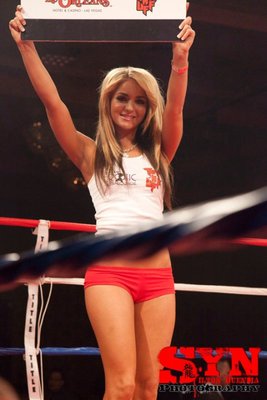 Meet Stephanie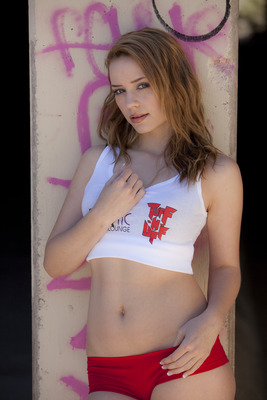 Stephanie is one of T.E.U.'s longest tenured ring girls.
...and meet her again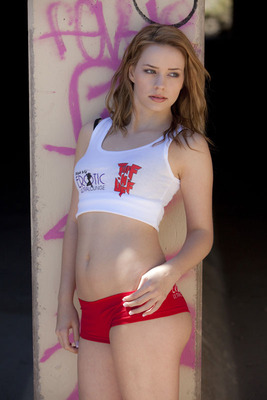 I wonder what is that graffiti behind her says.
Yeah, you're right. I really don't care either.
Wowza!!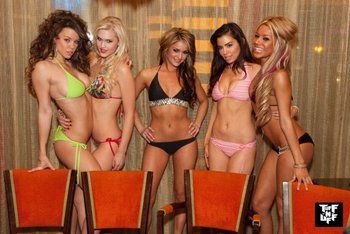 What was the name of this promotion again?
This is my version of "Where's Waldo?"
If you're still reading these titles, there's something wrong with you
Ok, I'm about to get mad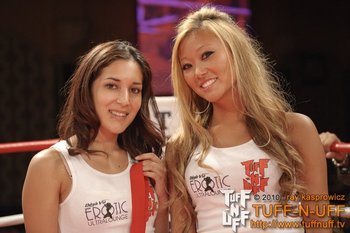 My hopes of ever fighting professional MMA came to an end when some old lady rear ended me going 40 mph when I was at a dead stop.
I fractured a rib head on T7 and my back has been messed up ever since.
Knowing that one of these lovely young ladies could have been putting one of those metals around my neck makes me want to hunt her down and slap her.
Put 'em up!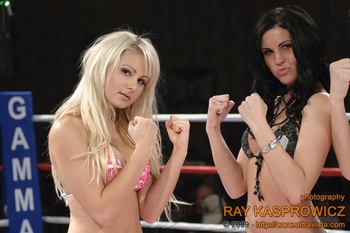 Who wants to see them throw down?
Me neither. Maybe they could just grapple a little bit.
Yeah, that will work.
I got nothing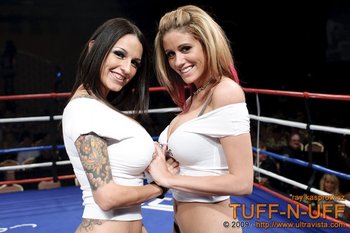 Group picture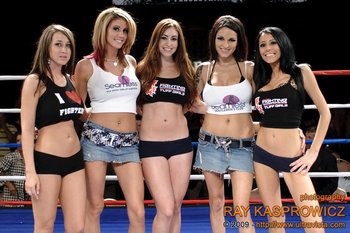 If you couldn't handle four, there's no way you could handle five!
Remember the girl from the main slide?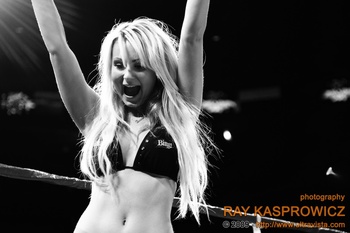 I'm pretty sure this is her. That's what I was told anyway.
I'm going with it. Is anyone going to argue with me?
Uh..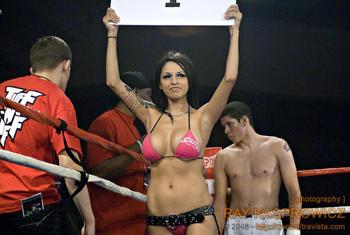 I love girls with tattoos, black belts with silver studs, and pink bikini tops.
Seamless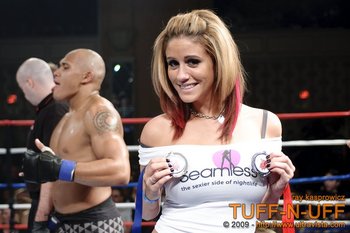 Next time I'm out in Vegas, I'm going to have to find that place...
Say thank you one last time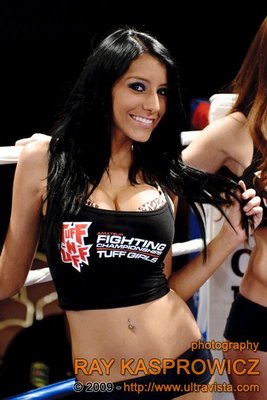 Ray, Jeff, Silton--you guys rock!
If you don't send them a e-mail or a Facebook or MySpace message saying thank you, you need to slap yourself!
Thanks for reading and look for more Regional MMA Hotties soon!
Keep Reading