Bundesliga Summer Transfers: Top 20 Players Likely on the Move
The success of the German national team in the 2010 FIFA World Cup has shifted the spotlight to the German Bundesliga.
With such great young stars being groomed right in Deutschland, big clubs are keen to snatch up the new raw talent and train them to produce for their own teams.
The World Cup is at the forefront of the football world right now, but once the lights go out in Soccer City, all the heat will be on the summer transfer window.
Here are the 20 Bundesliga players most likely on the move this summer.
20. Toni Kroos (Bayern Munich)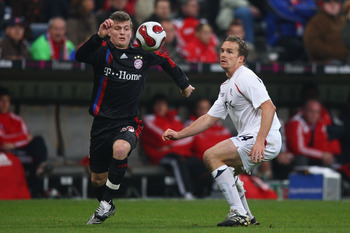 The 20-year-old wunderkind Kroos was out on loan to Bayer Leverkusen this season and established himself as one of the league's rising stars.
The attacking midfielder has been pegged by Bayern Munich to wear the No.10 jersey in the future once he gains more experience.
He's built in the mold of a young Schweinsteiger and has the potential to be a stud with some world-class grooming.
Kroos will be another young star Munich will be trying to protect, and no doubt a player many of Europe's top clubs will be interested in. We'll see where the summer transfer window takes him.
19. Lucas Barrios (Borussia Dortmund)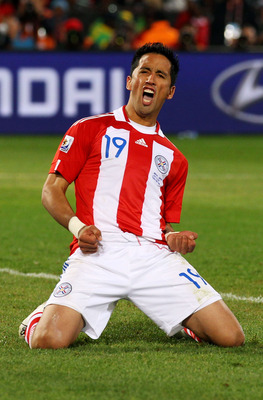 While Nelson Valdez garners most of the defense's attention when Paraguay takes the field, Lucas Barrios acutally had the more successful season at the club level.
The 25-year-old Paraguayan slotted home 19 goals this season, good for third in the Bundesliga.
He hasn't been officially linked with transfer moves, but if Paraguay's success in the World Cup continues, Barrios could be a name Dortmund supporters may be hearing a lot about.
18. Thomas Mueller (Bayern Munich)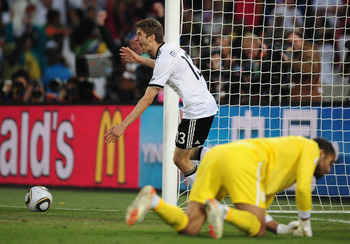 At the ripe age of 20-years-old, Thomas Mueller has already replaced Miro Klose on Bayern, played in a UEFA Champions League Final and scored three goals in the 2010 World Cup. His recent form has sent his stock through the roof.
Bayern Munich will be keen on clinging to Mueller like a child clings to their teddy bear. But, don't be surprised if one of the big EPL clubs empties the bank and snatches up Mueller, especially if his current form continues.
17. Lukas Podolski (FC Koln)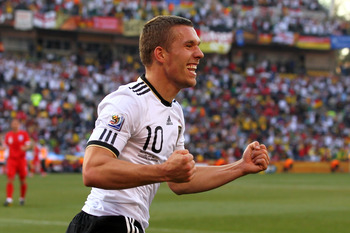 After breaking out with Koln as a youngster, Podolski floundered with Bayern Munich. Then, he couldn't hack it again in his return to Koln, nearly getting them relegated this past season and only contributing two goals to the cause.
However, it's Podolski's international striking record that would potentially have other clubs interested. He's scored 40 goals in 77 appearances for Die Mannschaft.
Sampdoria director of sport Sergio Gasparin recently dismissed rumours that he and the club were interested in landing the Polish-born forward, vehemently stating that he never contacted anyone to speak about buying Podolski.
No official rumours have come out of the woodwork yet, but the Sampdoria accusations certainly raise an eyebrow. If Podli can continue his World Cup success, a move out of Koln definitely could be in the cards.
16. Ivica Olic (Bayern Munich)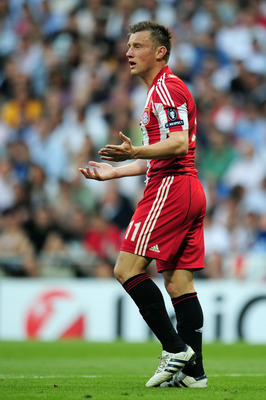 The 30-year-old Croatian striker bagged 19 goals this season, but still his spot in the starting XI was in jeopardy from game to game.
The last rumours surfaced in April when Manchester City announced they were going to spring a surprise offer on Bayern Munich for Olic's services.
The hot stove has since cooled off, but don't be surprised if Olic is on the move once the World Cup comes to a close.
15. Miroslav Klose (Bayern Munich)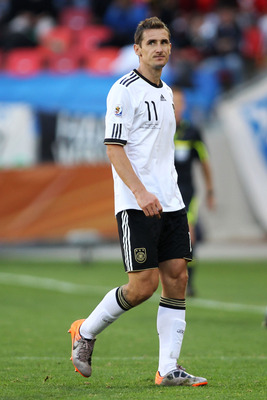 Now in the later stages of his career, Klose has moved past the point where he would make a big jump to a major European club.
However, the prolific German scorer has recently revealed that he has received lucrative offers from eastern European teams, a potential transaction that Klose has expressed interest in.
Klose is on contract until 2011, but he was on the outside looking in this season. If the price is right for Miro, don't be surprised if he bolts east.
14. Mohamed Zidan (Borussia Dortmund)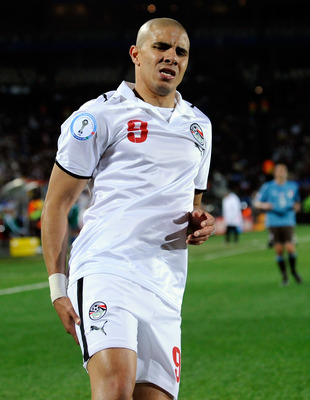 The crafty Egyptian striker has been linked with moves to Manchester United, Arsenal, and Barcelona.
The 28-year-old has bagged 15 goals for Dortmund since 2008, but has performed well for a suprisingly talented Egyptian team.
The last real murmurs of a move were back in the winter. Once the big clubs sign the big contracts, then something might come to fruition for Zidan. Until then, what happens to him is about as predictable as what hairstyle he'll sport next.
13. Aristide Bance (Mainz)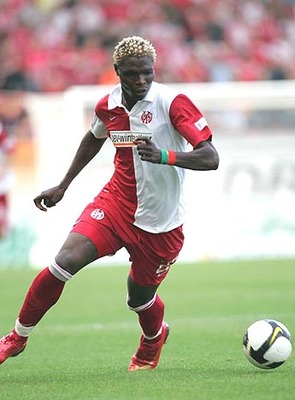 The 25-year-old Burkinabe striker has been somewhat of a diamond in the rough the past couple of years for FSV Mainz.
He tallied 10 goals this past season and was linked with moves to Stoke and Sunderland prior to the World Cup.
Now, Blackburn is hot on his trail and is prepared to make a move on the striker who is valued at roughly 3.5 million pounds.
12. Serdar Tasci (Stuttgart)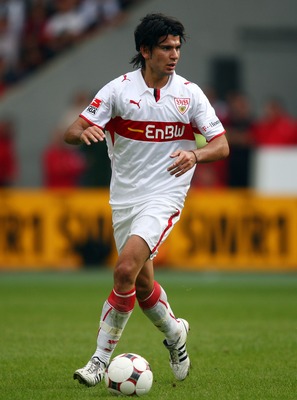 The 23-year-old Swabian fullback has enjoyed great success with Stuttgart during his developmental stages. The physical defender and natural leader is now entering his prime and has been linked with every major club ranging from in-house teams like HSV to Serie A teams to the Gunners.
Tasci's agent has insisted that he's staying put, but with the amount of offers he's entertained thus far, I don't expect him to return next season.
11. Manuel Neuer (Schalke 04)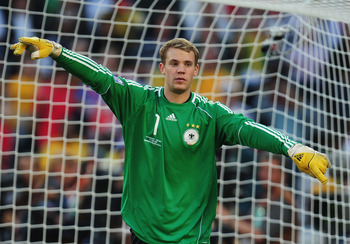 Sir Alex Ferguson and Manchester United made a run at the then 23-year-old Neuer in the winter of 2009, but the deal never came to fruition.
Patience may indeed prove to be beneficial for the Red Devils. At 24-years-old Neuer is still young, but more importantly, he's garnering tons of invaluable experience as the first choice keeper for Germany.
Plus, the price is the same. Man. U are prepared to throw a 10 million pound offer down on the table for Neuer.
No word yet on how Neuer would feel about the move to England given the goal line no-call against England in the Round of 16.
That was originally supposed to be a joke, but given some more thought, it might be an actual concern.
10. Hamit Altintop (Bayern Munich)
The versatile Turk has slowly began his descent down the Bayern Munich depth charts.
Once an everyday player for the Bavarians, Altintop has been pushed to the side by newer and younger players. Altintop has been rumoured to be moving to Tottenham or Aston Villa. Not a bad buy for either club, considering he wouldn't come with a price tag.
9. Tranquillo Barnetta (Leverkusen)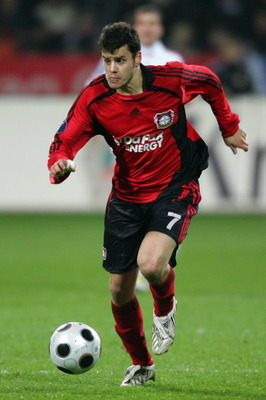 The versatile Swiss midfielder has been in the sights of Aston Villa boss Martin O'Neill for the better part of 18 months now.
Barnetta was one of the more prominent players in the midfield for a Swiss team that took down Spain in the group stages of the World Cup.
At 25-years-old, Barnetta still has his best days in front of him, but Villa is the only club looking at him seriously. O'Neill is prepared to pull the trigger but if Aston Villa backs out, don't expect to see Barnetta go anywhere else.
8. Per Mertesacker (Werder Bremen)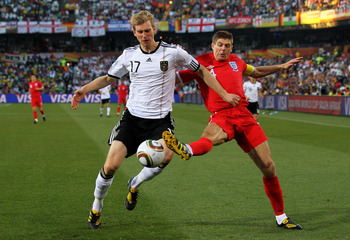 The towering center back once deemed "non-negotiable" by Werder Bremen after inking a brand new contract through 2012 shortly after Euro 2008 is now strongly linked with a 10 million pound transfer to the Gunners.
The old school defender has amassed over 60 caps for the German national team and is recognized as the rock of the German defense.
Mertesacker is currently nursing his World Cup dreams with the national team, but it'll be interesting to see where he ends up after the World Cup comes to a close.
7. Bastian Schweinsteiger (Bayern Munich)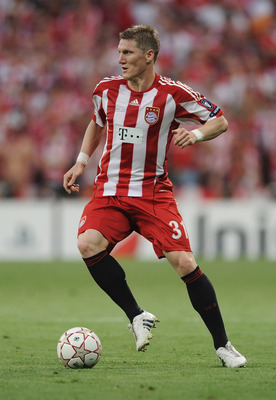 Chelsea manager Carlo Ancelotti originally has Franck Ribery in his transfer crosshairs to replace the likely gone Joe Cole out wide.
Since the Ribery bid fell through, Ancelotti and the Blues turned their attention to Ribery's teammate, national team hot shot Bastian Schweinsteiger.
Schweinsteiger, who has been playing center midfielder for the past year, would most likely move back out wide for Chelsea. He possesses a deft left foot and has an eye for goal and made his bread playing on the wings during his earlier years.
Munich deemed Schweinsteiger untouchable and will pull out all the stops to keep him put, but Chelsea has already put in a 25 million pound bid on the platinum-haired Bavarian.
6. Arne Friedrich (Hertha BSC)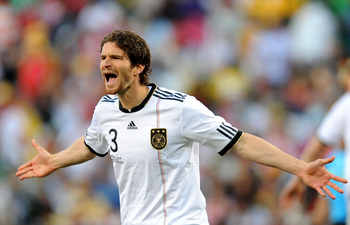 Following Hertha's relegation from the Bundesliga this year, management is looking to move their top earner out of town.
The 31-year-old center back has no doubt lost a step, but his performance against England showed he's still got plenty left in the tank.
Friedrich has been linked with a move to new Bundesliga power Wolfsburg. Rumblings about Everton trying to land him have surfaced as well.
5. Cacau (Stuttgart)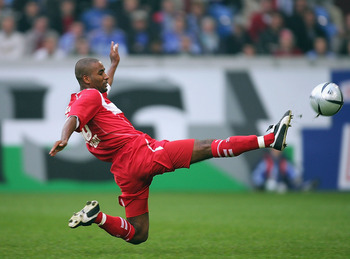 German international, Brazilian-born Cacau announced he indefinitely leaving Stuttgart at the end of the season when VfB was in the doldrums early on in the campaign.
Stuttgart later made a manager switch and began to ascend up the table. Rumours began circulating that Cacau was going to stick with his German club after the new found success.
Now, Cacau is seeing time for the national team and the rumour mill has started churning again. The forward announced that he will indeed be leaving Stuttgart on a free this summer. Blackburn and Bolton are the front-runners to sign him.
4. Franck Ribery (Bayern Munich)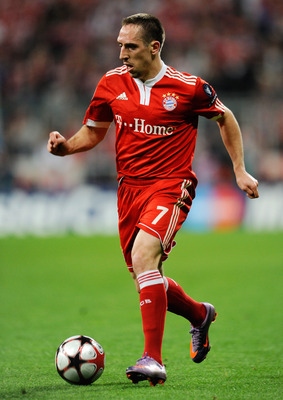 Ribery was instrumental in leading Bayern Munich to the UEFA Champions League Final in 2010.
Even though the French international was unavailable for the final, Louis van Gaal and Munich locked him up for another five years. However, Ribery still is constantly being linked with moves out of town.
Such destinations like Man. U, Man. City and Real Madrid have been tossed around, but we'll see how France's early exit in the World Cup affects Ribery's stock.
3. Neven Subotic (Borussia Dortmund)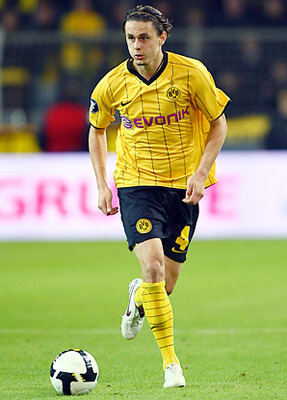 The Serbian centerback who grew up playing in the U.S. youth systems has made a name for himself in the Bundesliga with Borussia Dortmund.
The tall 21-year-old is being targeted by the class of the EPL, and interestingly enough, is being pursued by Manchester United to replace his fellow countryman and back line partner Nemanja Vidic, who is highly likely to slip away from the Red Devils.
2. Edin Dzeko (Wolfsburg)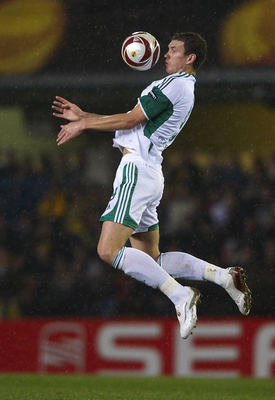 The Bosnian international striker burst onto the scene two years ago when Wolfsburg came out of nowhere to capture the 2008-09 Bundesliga title.
After leading the Bundesliga in scoring during the 2009-10 campaign, Dzeko was linked with a big move to Manchester City.
After Man. City failed on their first big attempt to land him, more clubs like AC Milan and Juventus entered the mix.
As of now, Wolfsburg is intends to keep him, but everyone has a price, and there are a lot of clubs out there who would pay an arm and a leg for Dzeko.
1. Mesut Oezil (Werder Bremen)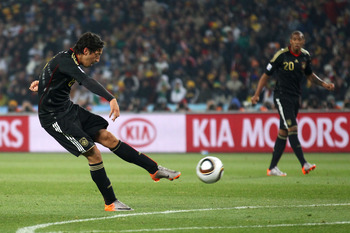 Oezil was widely recognized as one of the best young stars in the Bundesliga playing for Werder Bremen prior to the World Cup.
Now that Germany has advanced onto the quarterfinal with the offensive leadership of Oezil, the world's biggest clubs are vying for his services.
He's been linked with moves to Manchester City, Manchester United, Arsenal, and Chelsea. Bayern Munich has been rumoured to be having a go at Oezil as well.
Either way, once the World Cup comes to a close, Oezil will be one of the most talked about players on the transfer market.
Keep Reading