5 Reasons LeBron's Decision Will be Felt Around The NBA For Years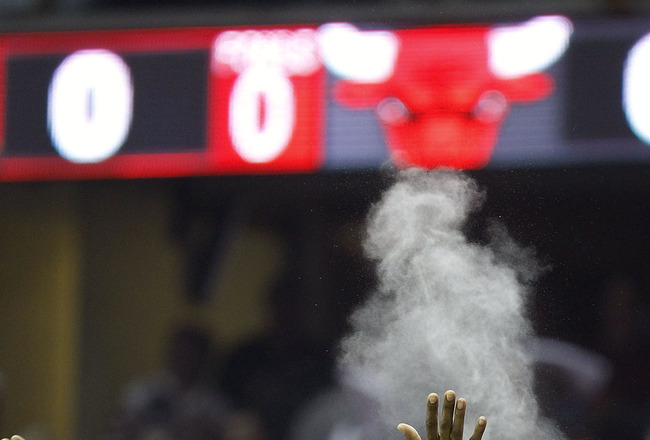 Whether you love the LeBron free-agency saga or you're sick of it, we can all agree that his decision is one of the most important the NBA has seen in a long time.
When he finally decides where he will be signing not only will it put an end to all of the media hype and not only will it make the team he chooses a title contender, but it will also have a profound, indirect affect on many other things going on in the NBA.
While we're all waiting for LeBron to choose where he's going to play, maybe the biggest story of this off-season will end up being the fallout that takes place around the NBA after LeBron signs on the dotted line.
It may be hard to believe because of all the LeBron coverage that has been taking place for the last few months, but there are many other sub-plots taking form around the league and almost all of them will be influenced by where King James goes.
Initially it seemed that the media would be hyping up the LeBron free-agency story because it's the most interesting thing to talk about.
It's also one of the easiest stories to write/report about because, in truth, no one knows for sure what LeBron's plan is, which leaves plenty of room for rampant speculation and hypothesizing.
But perhaps the media is smarter than we've been giving them credit for. Perhaps the reason for the 24/7 LeBron talk is more than just where he will be signing.
Maybe the media realizes the enormity of LeBron's decision to affect; the NBA as a whole and every individual team in it, the city of Cleveland, other free agents from this class and for years to come, and the way free agency is approached by both players and organizations in the future.
Where LeBron signs is just the beginning. Let's take a look at the potential ramifications that his signing may have on the NBA as a whole.
It's all or nothing for the city of Cleveland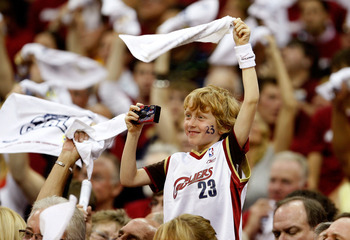 We've all heard about the tough luck the city of Cleveland has had when it comes to sports. It spans over many generations and many teams, but recently LeBron James has made most Cleveland sports fans forget about the past and enjoy the present.
Sure, he hasn't brought home a title, but for the last five years they've been one of the top teams in the NBA and have made some serious noise in the playoffs.
Furthermore, thanks to LeBron, the city of Cleveland has been relevant in the sports world for the first time in a long time, which is more than Cleveland fans can say about their other major professional sports teams.
As LeBron weighs his future, the entire city of Cleveland is holding its breath, because they are relevant with him, and without him most casual NBA fans wouldn't even know that Cleveland had a professional basketball team.
LeBron is arguably the most important player to his team in all of sports, and you need look no further than the state of Cleveland basketball before he arrived and what it has become to realize the impact he has had on the city of Cleveland.
Before LeBron, the Cavaliers hadn't been a terrible franchise, and they've certainly had their share of solid teams and players over the years.
But of their 13 playoff appearances that occurred before LeBron joined the franchise, 10 of them ended in first round defeats. And the team had never made it to the NBA Finals before James led them there in 2007.
It has been estimated that the value of the Cleveland Cavaliers has doubled since they drafted LeBron in 2003 and it has also been estimated that if he signs elsewhere the value of the team would see a dramatic drop-off.
But perhaps the biggest blow to Cleveland would be that if LeBron left, not only would he be hurting the Cavaliers franchise, but he would be deserting his hometown.
This isn't like Shaq leaving the Magic or even Griffey Jr. leaving the Mariners; LeBron was born and raised in nearby Akron, Ohio, and if he decides to leave his hometown it would probably be the toughest sports related loss for the city of Cleveland, ever.
The bottom line here is if LeBron leaves the Cavaliers, not only is the organization's basketball and financial future looking bleak, but his departure will also be looked at as Cleveland's native son turning his back on the city that raised him.
Other free agents signing bigger deals than they're worth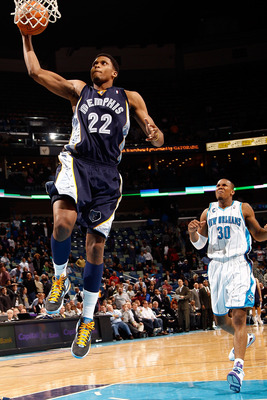 When LeBron decides what team he will be signing with, there will be a host of others who were pursuing him that didn't get the outcome they wanted.
Many of these teams have been building towards clearing cap space by any means necessary with the hope of acquiring LeBron. When he's no longer available, these teams will still have an immense amount of cap space and little talent on their rosters.
Let's break it down into a math equation:
Lots of cap space + Little returning talent + LeBron already signed to a different team =
Overpaying for other free agents.
If you're a team like the Knicks and you've been torturing your fan base for the last few years in order to clear up cap space to sign LeBron and he goes elsewhere, a certain amount of panic has to set in.
Enter free agents such as Joe Johnson, Mike Miller, Hakim Warrick, Ray Allen, Tyrus Thomas, Raymond Felton, Brad Miller, Brendan Haywood, Luis Scola, Jermaine O'Neal, and David Lee (just to name a few),all good NBA players to be sure, but it's likely that they will be offered big deals by frantic GM's who have backed themselves into a corner.
We've already heard reports that the Atlanta Hawks will offer Joe Johnson a max contract and that Rudy Gay has accepted a five year, $80 million dollar deal from the Grizzlies, and these two guys are just the beginning of players who probably don't deserve such large offers.
Even a player like Darko Milicic has cashed in on this spending bonanza as he reportedly signed a four year, $20 million dollar deal with the Minnesota Timberwolves.
In a few years we might be looking back at this free agent class and one of its legacies could be that solid players were able to parlay panicked GM's and irritated fan bases into huge contracts.
Altering free agency for both the players and organizations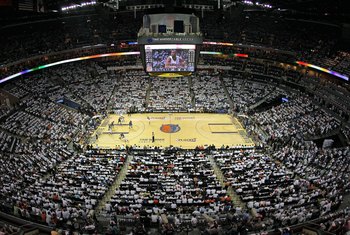 It's hard to remember a time in the NBA when teams were making moves two or three years in advance just to have a chance to sign a player.
It's also tough to remember a time when the NBA Draft was overshadowed by cap-clearing trades, during which, things that could potentially happen (free agent signings) became more important than things that actually did happen (players being drafted).
It seems that the way NBA organizations approach free agency is changing and most of it is due to this year's ridiculously loaded free agent class.
GM's have been feverishly working to shed as many contracts as possible and before free agency started there were NBA teams who only have four or five players on the books for next season.
Of course, a free agent class like this one only comes along once in a long while, but do we really think things are going to be much different next season when Carmelo Anthony and Kevin Durant will potentially become free agents?
From a free agent's perspective, this is one of the best things that could have happened. There have always been big name free agents who were wined and dined by potential suitors but nothing like what LeBron and a few others have seen thus far.
In the future, it wouldn't be out of the question for a marquee player to want the "LeBron treatment" from teams interested in signing him, and this year's free agency has set the precedent for this type of behavior.
Not to mention the reported LeBron, Wade, and Bosh summit that took place in which the players met to talk about where they were leaning towards signing.

Obviously, these are unprecedented actions being taken for an unprecedented free agent class, but everything that has happened thus far only makes it more likely to continue in coming years of free agency when big names are available.
LeBron is making the NBA a lot of money and keeping it relevant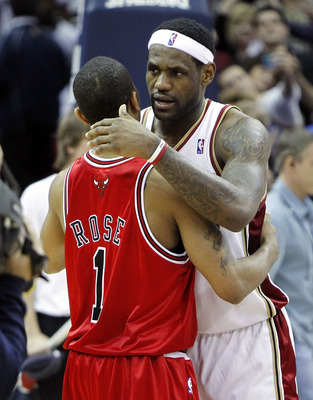 Regardless of where he signs, LeBron's new jersey is sure to be one of the hottest sellers in the NBA.
Not only that, in addition to almost definitely selling out every home game for the team he signs with, he should also be able to sell out almost every road game his team plays as well.
The LeBron James phenomenon has permeated popular culture to the point where casual fans and even people who don't really like basketball are interested in seeing what all of the hype is about.
When you throw in the media and advertising markets of some of the biggest cities in America who are courting LeBron (New York, Chicago, L.A., Miami), you have the potential for the NBA to cash in big time.
In addition to all of the money the King is sure to generate for the new team that signs him, he is also keeping the NBA relevant well after the NBA Finals have ended.
No matter how popular a sport is amongst its fan base, it is inevitable that during the off-season people will lose interest and focus on other things.
But thanks to the LeBron, we're talking about the NBA more in July than we were during the actual regular season or playoffs.
Because of how big a deal his free agency has become and how much hype will be surrounding him if he signs with a big market team it will also lead to more interest in the NBA once the new season rolls around.
LeBron will affect the personell moves of many teams around the NBA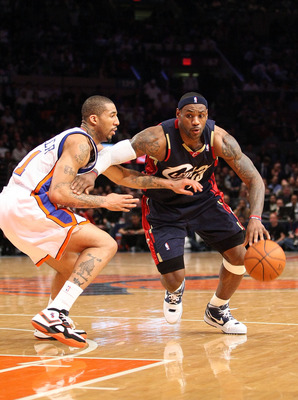 It's no secret that most free agents are waiting to see what LeBron does before they make their move.
Players like Chris Bosh, Amaré Stoudemire, and Carlos Boozer would be the perfect inside compliment to LeBron and could easily be swayed to sign with whatever team is able to acquire him.
When it's all said and done, LeBron may end up dictating where many of the big name free agents end up signing, as whatever team that is lucky enough to land him will surely have their pick of another big name player.
Meanwhile, the teams that lose out in the LeBron sweepstakes will be quick to snatch up the other big names left.
While LeBron's ability to lure other big name free agents to the team of his choice is the headline making news right now, we've also been hearing about teams like the Nets who are trying to entice LeBron to sign with them via trade.
The most circulated story of a few weeks ago was that the Nets had offered the New Orleans Hornets Devin Harris and their first round pick for Chris Paul. Although this trade didn't go through it shows the type of maneuvering that might be going on behind the scenes to try and entice LeBron to sign.
After LeBron does sign you can also expect that some of the perennial contenders will be trying to work out a trade or two to improve their team.
An example of this type of reactionary trading took place in 2008 after the Lakers acquired Pau Gasol.
GM's across the NBA scrambled to do whatever they could to try and match the Lakers improvement including; Phoenix trading for Shaquille O'Neal, Dallas trading for Jason Kidd, the Cavaliers trading for Ben Wallace, and the Hawks trading for Mike Bibby.
It wouldn't be a surprise to see more than a few teams try to compete with whatever team signs LeBron by adding some additional star power of their own.
Keep Reading

Cleveland Cavaliers: Like this team?