3 Reasons Why Andre Iguodala and Evan Turner can be Successful Together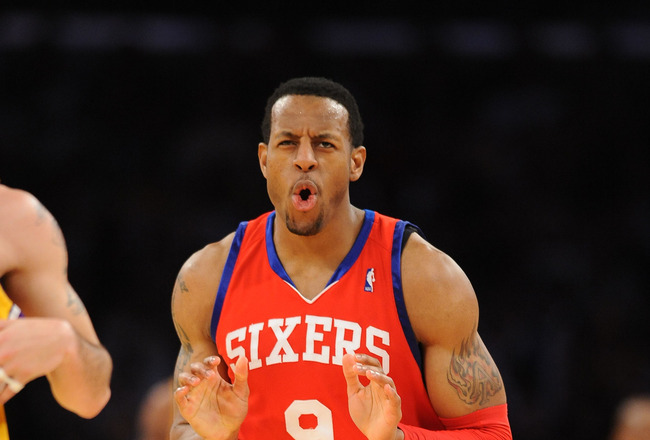 People constantly say that for the 76ers, putting Andre Iguodala and Evan Turner on the floor together will not be able to work, but there are 3 good reasons that putting these two on the court will create havoc for opposing teams for years to come.
1. It takes pressure off of Andre Iguodala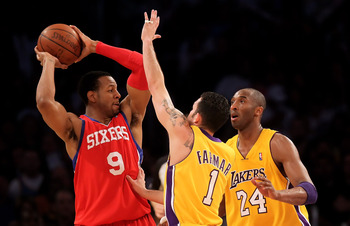 I agree that Andre Iguodala is not a go-to-guy, or the number one for any franchise, but I do believe he can be an effective player. With Evan Turner, you now have a potential number one option. Evan Turner is a playmaker and an improving shooter, working all offseason on improving that 3-point range. His mid-range game is already fantastic, while his basketball I.Q. level is through the roof. With a number one option, Iguodala doesn't have to be relied on so often and can feel comfortable in a number two option role.
2. Andre can focus on his strong points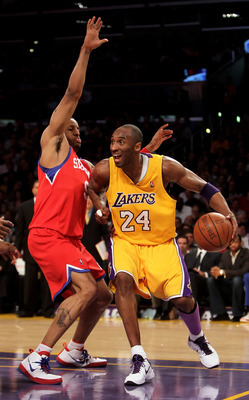 Defense, Defense, Defense, something Doug Collins has been calling for since his phone rang about an interview with the 76ers. Andre Iguodala has the potential to be a top NBA defender, so with a top scoring threat like Evan Turner (20.4 ppg in a top conference) Andre can focus less on scoring and more on his forte, of Defense.
3. Iguodala and Turner are NOT clones
Most people come to the conclusion that Andre Iguodala and Evan Turner are exactly the same player and that they can't be on the court together. As it's true that they are both great with the ball in their hands, Jrue Holliday and Evan Turner have the natural point guard/passing instincts in which they can make plays unlike Iguodala. Also, while Turner isn't the athlete Andre is, Andre isn't the basketball mastermind, that Turner is.
My point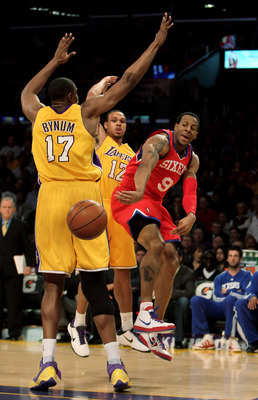 The point I'm trying to make, is that don't make assumptions that they can't play together just because there are some similarities between the two players. Worse comes to worse, you see if keeping Iguodala works, and if not, you have a trade deadline to look forward to.
Keep Reading

Philadelphia 76ers: Like this team?