Brock Lesnar and the Top 10 Larger Than Life Combat Sports Heavyweights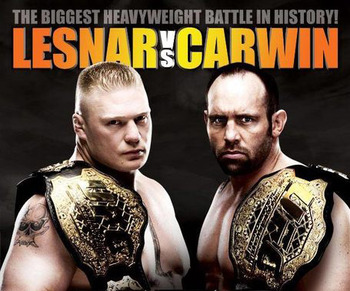 So often in sports fans flock to the athletes that don't look like the average everyday Joe you see on the street. Doesn't matter if they are the top of the sport fans still are attracted to them for their larger than life appearance.
Two of these types of fighters will be facing one another in the highly anticipated main event at UFC 116 on July 3rd in Las Vegas, Nevada. Interim UFC heavyweight champ Shane Carwin (12-0) will look to face fellow big man and current UFC heavyweight champ Brock Lesnar (4-1).
With such a massive fight it begs the question of, who are the top 10 larger than life heavyweight in Mixed Martial Arts and Boxing. The criteria is simple here, size matters and your record doesn't matter (doesn't hurt though).
10. Shane Carwin - (6'-2, 265lbs.)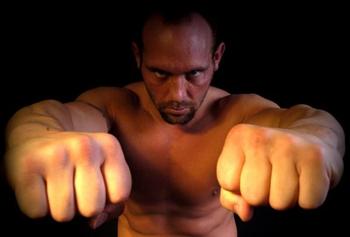 Soft spoken and loved by what seems like everybody, Carwin has the biggest hands in the UFC that often get referred to as lunch boxes. Carwin holds a bachelor's degree in Mechanical Engineering as well as Environmental Technology. Amazingly up until recently Carwin worked full time as an Engineer while also training full time and fighting in MMA.
9. Eric "butterbean" Esch – (5'-11.5, 416 lbs.)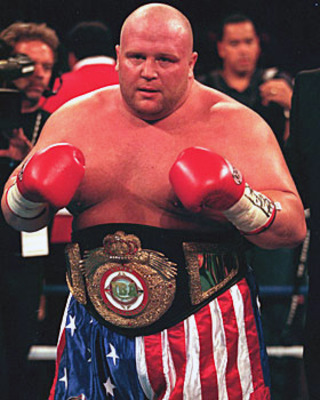 The shortest fighter on the list at just less than six feet, Butterbean started in 1994 and quickly reached cult figure status within the combat sports community. The round, lovable yet menacing fighter was always entertaining and other then his size was best known for his American flag shorts.
8. Ross Clifton – (6'-8, 360 lbs.)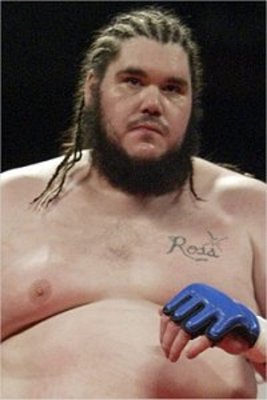 The late Clifton died on September 5, 2009 from an apparent heart attack, at the age of 32. At 6'-8 and 360 lbs. Clifton was a massive presence in and out of the ring but was loved by all. Clifton was a former Gladiator Challenge Super Heavyweight Champion and also ran his own MMA gym in Cameron Park, California
7. Alistar Overeem – (6'-5, 253 lbs.)
The current Strikeforce heavyweight champ Overeem has fought in K-1 and MMA. He is also known as Ubereem by fans, for having muscles on top of muscles among other things. Listed at 253 pounds Overeem easily looks much bigger than that though.
6. Brock Lesnar – (6'-3, 265 lbs.)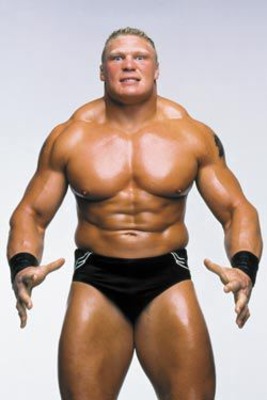 Current UFC heavyweight champ and former WWE superstar, Lesnar knows how to play up to an audience and he does it very well. In only his fourth professional MMA fight Lesnar won the UFC heavyweight title but as far back as his WWE days Lesnar has always been larger than life.
5. Semmy Schilt – (6'-11.5, 290 lbs.)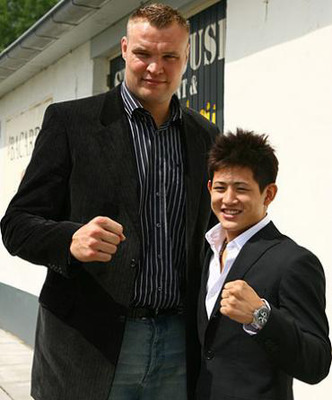 Maybe not the most recognizable names on the list Schilt is the second tallest on the list. He fights in both MMA and Kickboxing and is always pictured towering over his opponents.
4. Nikolai Valuev (7'-0, 323 lbs.)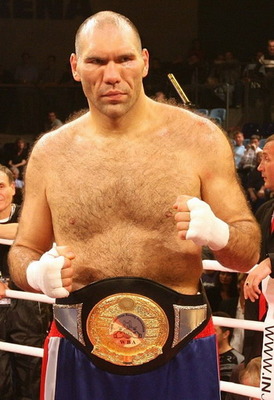 Easily the least notable name on the list, he's also the last boxer on the list too. Out of Russia Valuev is a very intimidating figure at seven feet tall. Whether you know who he is or not, you will stop if he was to walk by you on the street. Valuev is also a two time WBA heavyweight champ with an impressive 50-2-1 record.
3. Bob Sapp (6'-4, 303 lbs.)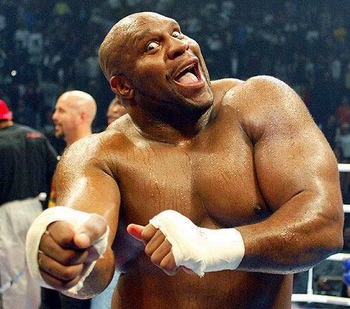 One of the closest people to a real life cartoon character, Sapp is beloved by many fight fans. He is especially adored over in Japan where he has appeared in countless commercials, television programs, and various other media. Sapp also played Football in the NFL and professional wrestling in the states and in Japan.
2. Choi Hong-Man – (7'-2, 319 lbs.)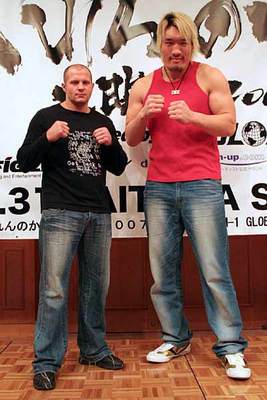 At a giant size 7'-2 tall, Choi is the tallest fighter on the list and easily stops people in their tracks when outside of the ring. Inside the ring he has fought several top names including fellow larger than life members Semmy Schilt and Bob Sapp, both fights won by Choi.
1. Manny Yarbrough – (6'-8, 700 lbs.)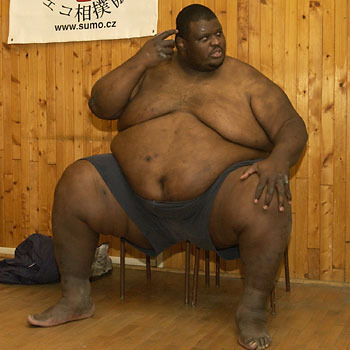 At an incredible 700 pounds, larger than life should be Yarbrough's nickname. He holds the Guinness World Record for the largest athlete and has competed in Sumo, MMA, judo, wrestling, and American football. An amazing feat by someone many would instantly write off as un-athletic.
For more articles from Joshua Wood check out www.mmavalor.com
Follow Joshua Wood on Twitter at @mmavalor
Keep Reading