NBA Free Agency 2010: Top Destinations for Richard Jefferson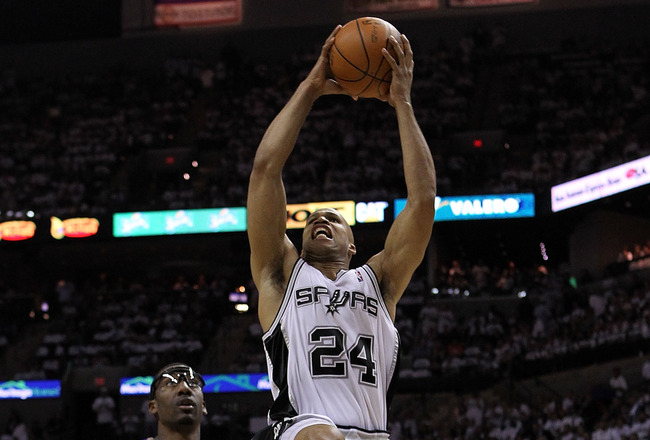 The biggest surprise on the eve of Free Agency 2010 was Richard Jefferson's decision to opt out of the last year of his contract with the San Antonio Spurs.
The 30 year old was suppose to make $15 million in his final season with the Spurs, but Jefferson said no deal. Jefferson's decision clearly indicates that he wants a long term deal and is willing to take a pay cut.
I'm not sure Jefferson realizes how big of a pay cut he will probably have to take.
The eight-year NBA veteran is coming off his worst season statistically since his rookie season. (9.4 PPG, 1.8 APG, 5.3 RPG)
For most of his career Jefferson has been able to remain healthy and has only missed one game in the last three seasons. But with that many games under his belt, NBA general managers have to wonder what Jefferson has left in the tank.
Jefferson will get picked up by someone, but he is going to have to take a huge pay cut. Let's look at what Jefferson has to offer to his new team…
What Richard Jefferon Brings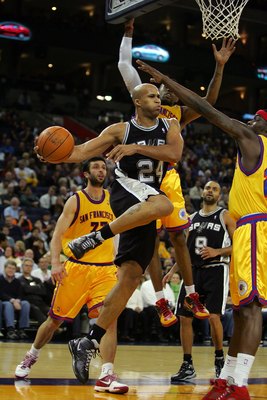 This small forward is all about consistency. You really don't have to worry about Jefferson not showing up in a big game, but he isn't going take it over. That is what you want in a role-player: consistency.
Jefferson is still good offensively. He doesn't have the legs he used to when he was younger but he can still get up. He relies heavily on his jump shots and is surprisingly dangerous from three point distance (.348 career 3P%)
Injury is always a concern with players in their 30's but Jefferson has been healthy for the majority of his career. Again, he has only missed one game in the last three seasons.
Someone is going to pick up this veteran, the question is who?
Los Angeles Clippers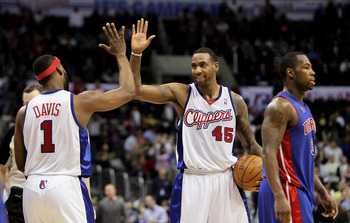 The Los Angeles Clippers may be the only team stupid enough to pay Jefferson the money he is looking for.
The Clippers have a lot of cap room and are looking to spend. They will likely miss out on their big free agent targets this summer and will have to settle for "Big Names" who are past their prime. The front office might hope that Jefferson finds the fountain of youth in L.A. but not likely.
New York Knicks
New York is playing for all the marbles this free agency period. Knicks fans have dealt with some bad basketball teams this decade and want to become contenders overnight.
The prize is LeBron James which is still a long shot. But if the Knicks are able to sign Lebron, they need to get talent around him immediately. As we saw in Cleveland, LBJ cannot win a championship by himself.
Jefferson played for several seasons right across the river in New Jersey and should have no problem adapting to NYC.
The Knicks are probably not the best fit for Jefferson, but if he wants to win (at least in the regular season) following King James wherever he goes is probably a good move.
Cleveland Cavaliers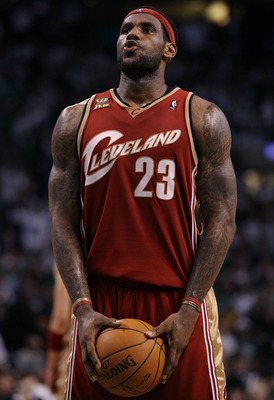 See New York Knicks example.
Where LeBron goes, everyone else (including Richard Jefferson) will follow.
New Jersey Nets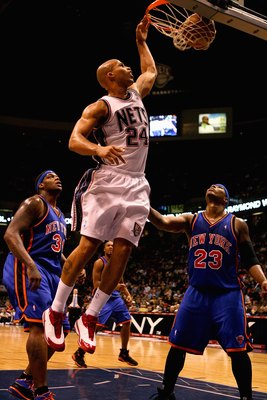 Richard Jefferson was publicly upset about leaving New Jersey. He had the best years of his career playing for the Nets and had intended to retire as a Net.
Why not send the old veteran back to where it all started?
Plus if LeBron is in New Jersey, Jefferson will feel like he hit the jackpot.
San Antonio Spurs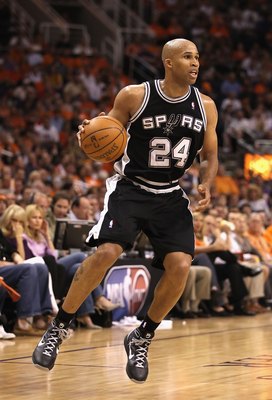 If Richard Jefferson does not re-sign with the San Antonio Spurs I will be speechless.
His decision to leave $15 million on the table only makes sense if he gets a long-term deal with the Spurs.
Head coach Gregg Popovich is reportedly personally working out Jefferson this summer, so all indications would point towards him staying in San Antonio. Jefferson started for the Spurs this season and was an important part of the team.
The Spurs like Jefferson are getting old and may only have one more good run in them towards the championship. It seems like Jefferson is their man and I would be shocked if Jefferson did not stay with them.
Keep Reading