NBA Free Agency 2010: Top Five Destinations for Brad Miller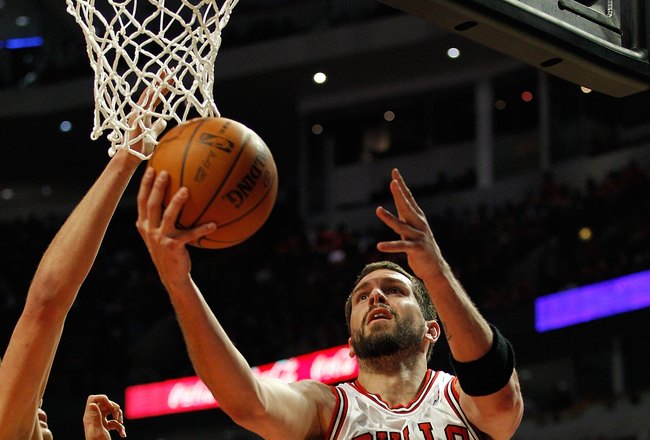 The NBA Free Agency period is well under way, so while you may be interested in hearing where all the marquee names go, you are probably certainly interested in knowing where the lesser players might be heading.
Role players are the glue for contenders in any sport; without them you just have a superstar who is forced to do too much (if your team is lucky enough to even have a superstar).
Brad Miller is one of those role players who will be courted in the free agency period. A free agent from Chicago, Miller has already received some interest from teams.
So, let's take a look at Miller's situation heading into the free agency extravaganza.
What Miller Brings to the Table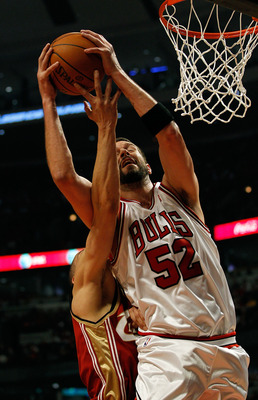 Height: 7'0"
Weight: 261
Years in NBA: 14
Age: 34
2009-10 Stats: 82 games, 23 mpg, 8.8 ppg, 4.9 rpg, 1.9 apg, 43% FG
Miller is the perfect bench big man for any contender who needs another big body off the bench.
He has the capability to bang down low or to drag big men out with his range.
Miller's legs aren't what they used to be in his Sacramento days, but he is certainly capable of providing a major role off the bench, as evidenced by playing all 82 games with the Bulls last season.
So, who are Miller's potential suitors?
5. Denver Nuggets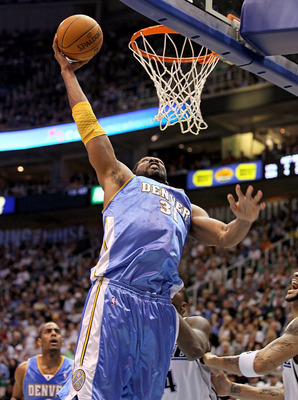 The Nuggets are in need of another low-post threat to play alongside Kenyon Martin and Nene. The only problem is that they won't have enough money to secure a player of the caliber they desire.
Miller would not be ideal, but he would be affordable.
He would certainly give the Nuggets depth in the frontcourt, and I don't know how many other options are out there. If the Nuggets deem that they cannot go in another direction, then they may look Miller's way.
But they would be wise to make a move soon, because the next four teams have already expressed interest in Miller's services.
4. Cleveland Cavaliers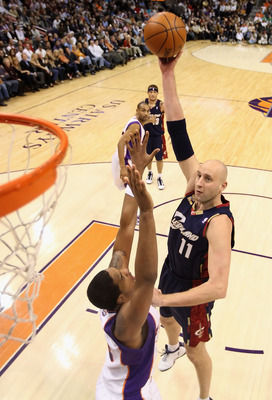 The Cavs are probably not re-signing Shaq, so Miller would be a nice cheap alternative to come in and eat up some minutes off the bench.
Of course, Miller would be wise to wait and see what the Cavs do before signing with them. The other teams on this list would present a much greater chance at winning if the Cavs do not sign LeBron.
With LeBron in tow, however, Miller would be a nice option for the King to dish to and would help open up the lanes for LeBron to do his thing.
It would certainly be different than having the Big Diesel clogging the middle. He would be a similar player to Zydrunas Ilgauskas, another free agent the Cavs would be looking to replace.
3. Chicago Bulls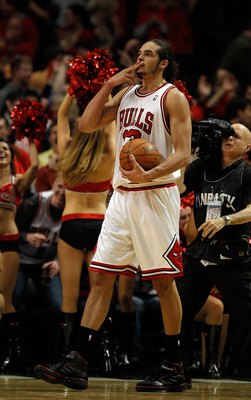 Miller is giving Chicago a chance to re-sign him by meeting with them in the free agency period.
Depending on who the Bulls sign in the period, Miller would provide a nice complement off the bench. He could come in for Joakim Noah or Chris Bosh, assuming the Bulls can land the former Raptor. For either player, Miller would provide a nice change-of-pace.
He is a savvy big man who would fit in well with a Bulls team that may soon vault up the list of contenders after their signings. I'm sure Miller will give them every opportunity to re-sign him so he can play for a contender.
2. Houston Rockets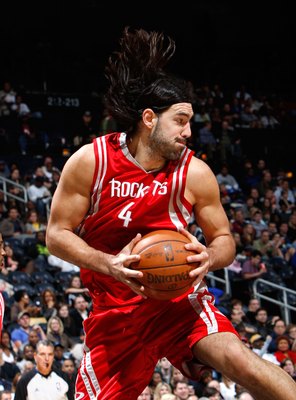 The Rockets have lined up a meeting with Miller, presumably either to replace Luis Scola or to provide a solid backup to Yao Ming.
Scola may leave in free agency, so re-signing him or finding a replacement is a top priority for the Rockets. Equally important is providing Yao with somebody who can eat a lot of minutes as he returns from missing all of last season.
Miller played for Rick Adelman in Sacramento, so this would be a seamless transition, and he would be perfect in Houston.
1. Boston Celtics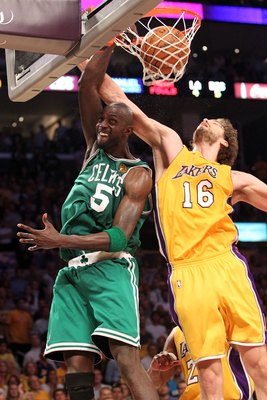 The Celtics have already jumped on Miller as a replacement for the retired Rasheed Wallace. Boston has scheduled a meeting with Miller and already expressed interest in bringing him into the fold.
He would provide valuable minutes off the bench for Kendrick Perkins, and also give the big man of the Celtics plenty of rest for the long haul next season.
Miller would be a nice change-of-pace to the brutal banger Perkins, as well. He could come in to switch things up on the defense by going out and popping a few jumpers.
He doesn't have the personality that Rasheed does, but maybe that's a good thing. Miller would certainly provide a lot of the same good things that Rasheed brought to Boston.
Keep Reading

Chicago Bulls: Like this team?