10 Ways Kendra Wilkinson Helps the Philadelphia Eagles Win a Super Bowl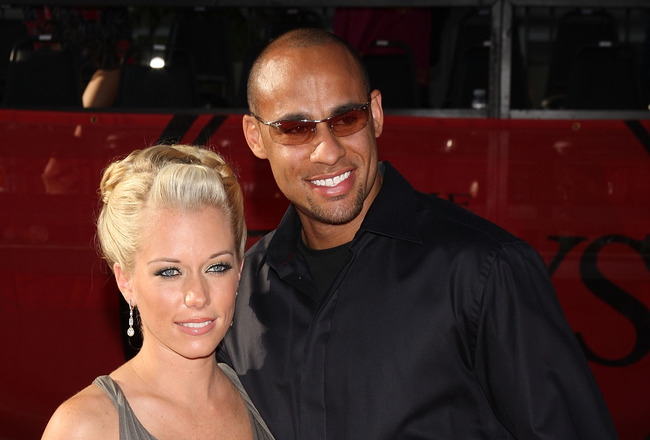 As men, we know who Kendra Wilkinson is for a variety of reasons. As sports fans? Well, just one.
That's right, she's the, uh, famous Hank Baskett's wife.
Incredibly enough, marrying Kendra has made him more famous than influencing the outcome of a Super Bowl by botching an onside kick. That's some star power.
Baskett has made his way back to the Philadelphia Eagles, Kendra and baby in tow, and seems primed for an absolutely huge season. That is, assuming E! network's "Kendra" is renewed for Season 3.
If nothing else, there's always the DVD release to look forward to.
Kendra, on the other hand, brings a lot to the table for Eagles fans.
First of all, she provides a significant increase in fan classiness. Secondly, she may also be the first attractive person to ever have a rooting interest in the Eagles (apologies to Will Smith and Jim Cramer).
But with focus and intensity, Kendra has the power to bring to the city what it hasn't had in a long time.

No, not sex appeal. A Super Bowl. And here are ten things Kendra can do to pull it off.
10. No more blogging
Look, I know about glass houses. But I do feel infinitely more qualified to weigh in about sports than Kendra.
So hopefully the Eagles don't repeat their (brief) mistake of bringing Kendra in as a blogger.
Or, as I'm slowly beginning to realize, the Internet is full of people that don't really care about one specific opinion unless there's a reputation coming along with the opinion.
Unfortunately for Kendra, she does have a reputation. It just doesn't deal with her credibility in regards to sports.
9. Stop wearing Chargers gear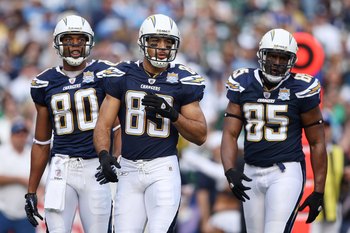 It's not appropriate to actively root for two different teams. For example, my wife likes the Cleveland Browns. As such, I support them and pull for them any time they don't play the Eagles because I love and support my wife.
But if the two teams met in the Super Bowl (or even the preseason), you'd better believe I'm rooting against my wife.
At someone else's house.
So what I'm saying is that if Kendra claims to be an Eagles fan and her husband is on the team, she needs to cut ties and buy into the whole deal.
Having Kendra as a fan doesn't make or break the fan base. Having her publicly struggle with a rooting interest overrides more compelling and interesting things that may be going on with the team.
8. Keep Hank on task in the off-season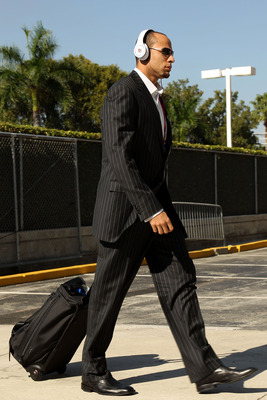 Hank Baskett's place with the Eagles is precarious as it is. As his wife, it should be Kendra's responsibility to help motivate him to be the best possible wide receiver he can be.
The Eagles don't need another Todd Pinkston or Freddie "Hands" Mitchell. They need "Baskett" catches and a slot/possession receiver who is willing to take hits over the middle. Right now, Eagles fans don't know where Baskett's head is at.
What we do know is that he is doing reality TV and showing up in celebrity magazines. That's the kind of garbage we see from Chad Ochocinco and Terrell Owens.
The difference is that they are established receivers and physical specimens. We're not seeing that from Hank.
7. Hank IV needs to be an Eagles fan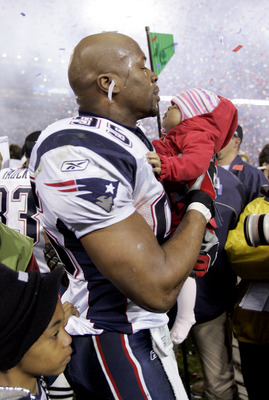 There could be no bigger injustice than Kendra raising her son to be anything other than an Eagles fan. He needs baby jerseys with Baskett IV on the back. She and Hank need to merchandise the heck out of this kid.
Speaking from experience, one of the most wonderful parts of parenting is the amount of influence you have over your children.
I got to my 4-year-old too late and the results were disastrous: her team is the Detroit Lions. Equally as heinous as my inability to talk my wife out of rooting for the Browns.
You can bet I won't be making the same mistakes with my son. With luck, Kendra follow suit.
6. Don't pull a Jessica Simpson
No pink jerseys. Don't be visible to the Fox cameras for the annoying celebrity shots.
And for the love of all that is good in this world, don't ruin Hank Baskett. He's barely clinging to a roster spot as it is.
Look, I don't particularly care for Tom Brady or Gisele Bundchen, but when was the last time you noticed her at a game?
So what we need from Kendra here is some under-the-radar, passionate support. No publicity grabs. Crap, we're talking about a reality TV star.
5. Avoid a Kevin Kolb sex tape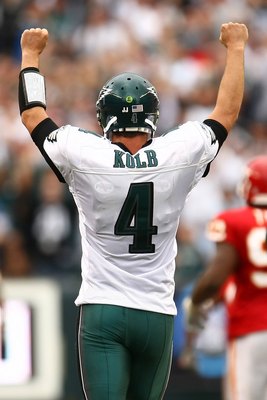 The absolute worst thing you could do as a first-time starting quarterback is to undermine your relationship with your receivers.
This starts and ends with avoiding sleeping with their wives. Or at least with capturing it on film.
The Eagles success in the 2010-11 season will depend heavily on whether the hot girl can avoid the starting quarterback. Let us hope that high school doesn't meet Hollywood.
4. Get Andy Reid on post-baby weight loss plan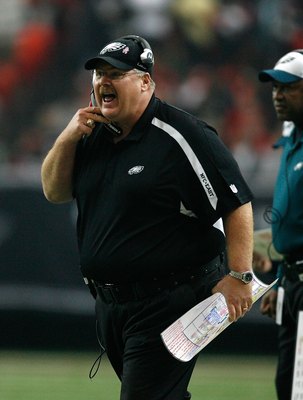 Something needs to be done about Andy Reid's weight. He seems bigger every year. Reid is a sideline heart attack waiting to happen.
While this would help with clock management and appropriate challenge flag use, I'm not sure the ends justify the means here.
Kendra may be Eagles fans' only hope for progress in this regard. Sure, her diet secrets are readily available online or in the tabloids. Raise your hand if you think Reid has read/used them.
A svelte, confident Reid could lead to less consecutive pass calls or heartburn-induced 4th down decisions. If anyone can talk him into a baked turkey cheesesteak (sans cheese), it's Kendra.
3. Teach Michael Vick the value of dogs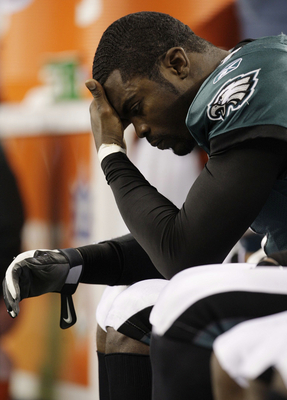 If anyone can teach Michael Vick that dogs are people too (and Paris Hilton is unavailable), it's Kendra.
Yes, Kendra is a member of the rare club of blonde women from California who enjoy the company of small dogs named after mixed drinks. Who better to show Mike the comfort and convenience of a dog who can fit in your purse?
With Kendra's help, Vick can turn around his public image. With his troubles in the rearview (as he drives away from his birthday party), he can focus on turning around his playing career as well.
2. Get Hank to the Pro Bowl
I'll begin with Hammerin' Hank's career stats: 76 Rec., 1,080 yards, 6 TD over about four healthy seasons. Or a productive season for a top 15 fantasy wide receiver.
Given this, Kendra's got her work cut out for her. I have a few suggestions.
First, an incentive program. She releases a sex tape for every game in which he has less than 80 receiving yards or one touchdown.
Second, a rewards program. Hank gets to make a sex tape with her for each game over 100 yards receiving or two touchdowns.
Third, if Baskett can amass more than 1,000 yards in a single season, he never has to be reminded that his wife had sex with a man over 80. Or that her having sex with Hef indirectly led to his marriage.
1. Become a cheerleader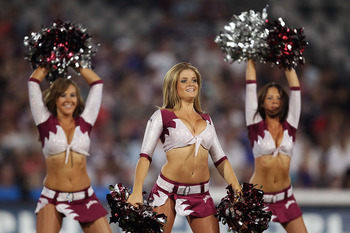 The absolute best thing Kendra could do to lead the Eagles to Super Bowl XLV is to join the Eagles cheerleading squad. I'm not saying they need the help. But realistically, what else is in Kendra's skill set?
Being an Eagles cheerleader is also in Kendra's genes. Her mother was a cheerleader for the Eagles. This is meant to be.
Think of all the Shane Falco-Annabelle Farrell (from "The Replacements") moments we could get. Especially considering that Baskett would actually be able to convey emotion, rather than looking awkward, in glancing at Kendra.
So Kendra, if you take any of my advice and truly want to bring a Super Bowl to Philly, hire a babysitter and cheer on those Eagles in uniform on the field. Just not in Hank's uniform. Or the actual playing field.
Keep Reading

Philadelphia Eagles: Like this team?