WAGs: The Starting XI Ultimate Fantasy Team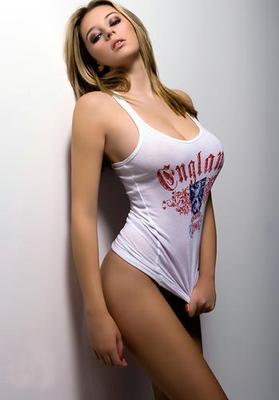 Taking into consideration the vital roles certain players have in their positions, I have made a list of the eleven I would start based totally on merit.
My formation used here is 4-2-3-1, with the two wingers able to move up and down and help the defense if required.
But at the end of the day, I don't think it matters what tactics we use, because this side can score goals galore...
Eva Gonzalez (Iker Casillas) - Goalkeeper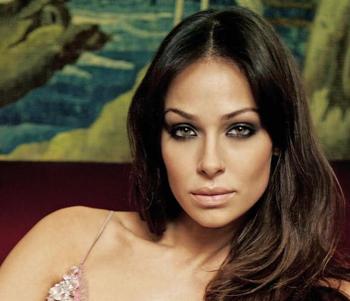 Many feel that Casillas is over-rated and has under performed in recent times. Well that might be true depending how you look at it, but to me it's just a matter of being distracted.
Eva might be his ex, but we don't mind giving her a spot on this list.
Cheryl Cole/Tweedy - (Ashley Cole) - Left-Back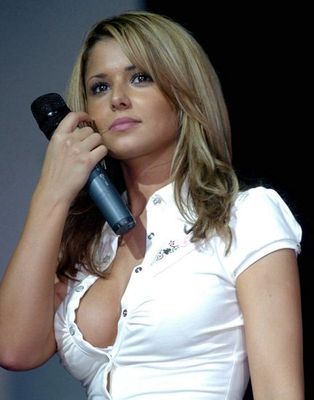 Singer, songwriter, actress, dancer, model, and television personality with looks to kill, she gets our left-back position.
Cheryl is the wife of England and Chelsea defender Ashley Cole.
Elisabeth Reyes (Alexis Ruano/ Sergio Ramos) - Center-Back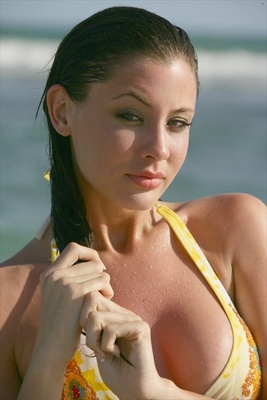 Elizabeth is one of those women who enjoy football or maybe just football stars. She gets to partner with Ana Ivanoiv in the center of the defense.
She is a model and moderator, and she's Miss Spain 2006.
She dated Sergio Ramos and is now dating Alexis Ruano.
Sophie Zenden (John Heitinga) - Right Back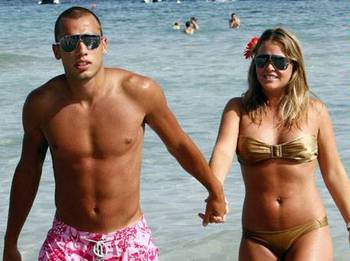 Second dutch to make the list...
Sophie will get the right-back position as a versatile player.
Former Ajax, Atletico Madrid, and now Everton player John Heitinga has been growing as a player, and now will look for World Cup glory as his team will face Brazil in the World Cup Quarter-Final.
Sophie will no doubt be cheering him on.
Ana Ivanovic (Nemanja Vidic) - Center Back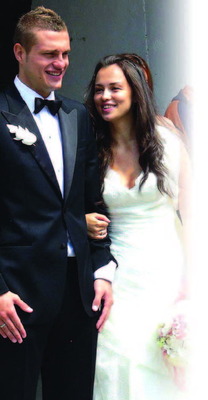 Ana is a Serbian National who, as you might have figured, has the same name and surname as the Serbian Superstar Tennis player.
While Vidic's wife might not have superstar status, her husband is one of the best defenders in the Premier League. But with there being so much interest for the Manchester United man, there's a possibility he could be on his way out, but I highly doubt that.
As for Ana—an economics students—she is a hot enough wife to keep him at home, and let's hope his home is in Manchester.
Cristina De Pin (Riccardo Montolivo) - Midfielder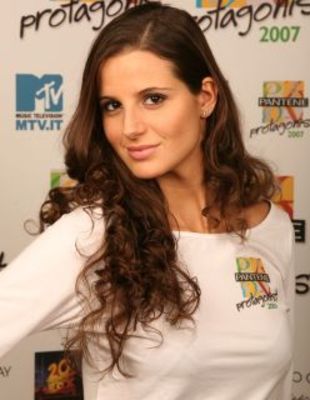 De Pin is an Italian Model and girlfriend of not-so-famous Italian footballer Montolivo who plays for Serie A team Fiorentina.
Montolivo made sixteen appearances for the National team, and, with a girl like Cristina on his side, we hope he makes many many more.
Pía Martínez (Fernando Gago) - Midfielder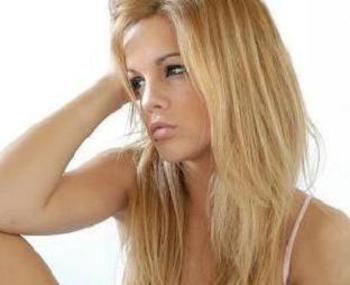 This Argentinian might have not made the squad to South Africa, but Gago is void of a place in Pia Squad of hopefully just one.
Carly Zucker (Joe Cole) - Left-Mid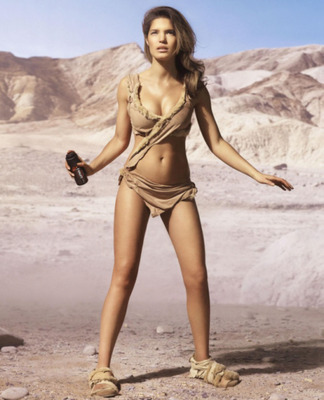 After dating for a number of years, Carly and Joe made it official and got married in 2009.
This sexy fitness trainer is surely keeping her husband fit as he hopes to break into the Chelsea starting eleven when the '10/'11 season kicks off in just a few weeks' time.
Sylvie Van der Vaart (Rafael Van der Vaart) - Right-Mid
Well well, the Dutch also have something to offer in this list, and nothing ordinary I should add.
Sylvie is a model/ actress and television presenter—she was also elected Netherlands' Sexiest Female in 2003.
Her Real Madrid man might be finding it hard to stay in the starting eleven in a team filled with super-stars, but we know he's not having a problem at home.
Caroline Celico (Ricardo, aka Kaka) - Attacking Mid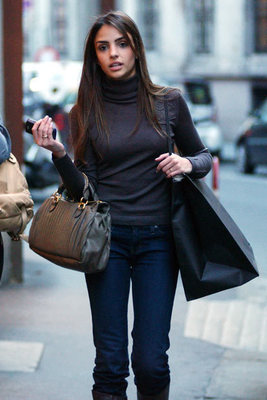 Known as Kaka, the Brazilian attacking midfielder has won the hearts of many for his contribution on the field both for his national side and in club football.
But his heart belongs to his childhood sweetheart Caroline Celico. Kaka married Caroline in December 2005 in Sao Paulo, Brasil.
Caroline will carry the attack forward hoping for some excellent supply from Sylvie, Cristina, and Co.
Zaira Nara (Diego Forlan) - Striker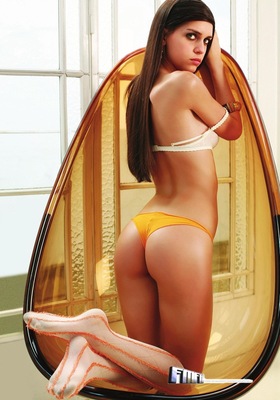 Zaira undoubtedly makes our front spot, she has all the right curves and uhh...well she has enough to make you go crazy.
If you're still wondering who the lucky man is, it's Uruguay and Atletico Madrid star man, Diego Forlan.
Coach: Veronica Ojeda (Diego Maradona)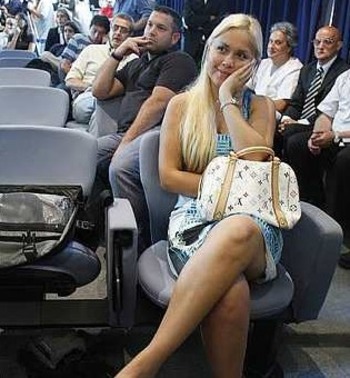 She might not be even close to the sexiest thing out there, but with the influence of the craziness that Diego has to offer her, I would imagine she has something to offer.
And if she doesn't, I doubt Maradona would mind coaching this team.
Keep Reading