Born and Raised: Top 10 Players Starring for Their Hometown Team in 2010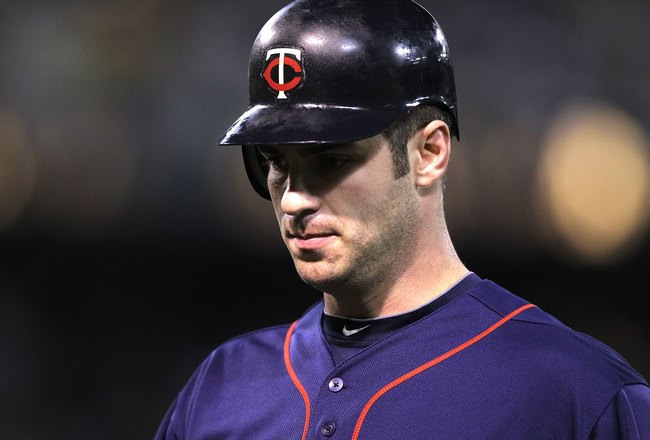 When a town's citizen receives the call to the Bigs, his hometown usually goes crazy.
He gets a parade, streets are named after him, the whole deal.
But what happens when the local neighborhood kid is playing for the local favorite team? Everyone goes crazy.
The standard for a hometown hero was set long ago, when Lou Gehrig, a young man from the Yorkville neighborhood of New York City, began his career with the New York Yankees.
"The Iron Horse" would end up setting the record for consecutive games played (since broken by Cal Ripken, another star playing in his hometown) and career hits as a Yankee (since broken by Derek Jeter, who was born in Northern New Jersey).
Since then, greats such as Pete Rose and Tony Gwynn have played in their hometown.
The general consensus around baseball is that Joe Mauer is the one of the greatest players in baseball. But which hometown hero is having the best 2010?
Here are the top 10.
Honorable Mentions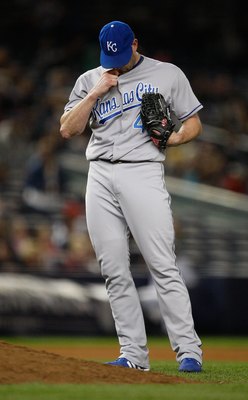 Garrett Anderson (Los Angeles, CA/currently plays for Los Angeles Dodgers)
Jeff Weaver (Northridge, CA/currently plays for Los Angeles Dodgers)
Kyle Farnsworth (Wichita, KS/currently plays for Kansas City Royals)
No. 10: Dallas Braden, Oakland A's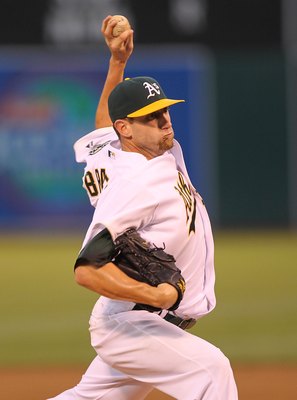 Hometown: Stockton, CA
Distance from Oakland: 72 miles (115 kilometers)
Key 2010 Stats: 4-7, 4.47 ERA, 1.191 WHIP, and one perfect game.
Braden was born in Phoenix but raised in Stockton, where he played at Hoover Tyler Little League and Stagg High School before moving on to a scholarship at Texas Tech University.
After starring there, he was drafted by his hometown A's.
Braden largely makes this list due to the perfect game he threw on Mother's Day.
You could argue that he epitomizes the meaning of "hometown hero," after being elected to Stockton's Sports Hall of Fame, but he's simply not having as good a season as the other guys on this list.
No. 9: Jamie Moyer, Philadelphia Phillies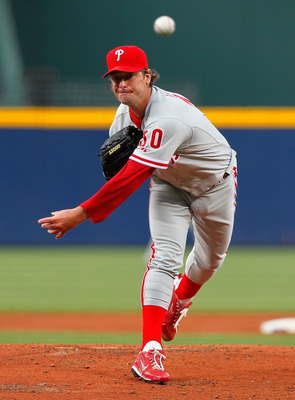 Hometown: Souderton, PA
Distance from Philadelphia: 26 miles (42 kilometers)
Key 2010 Stats: 9-6, 4.30 ERA, 2 CG
He is the active leader in strikeouts, innings, wins, losses, hits allowed, earned runs, and assists as a pitcher. He also set the record for home runs allowed.
As the current elder statesman of baseball, it's been a long time since Moyer was a young fireballer at Souderton Area High School. In 1980, he played hooky to attend the Phillies' World Series victory parade.
He became even further entwined with the city of Philadelphia when he attended Saint Joseph's University, where he set the single-season record for wins (16), strikeouts (90), and ERA (1.99).
He's the only Saint Joe's player to have his jersey number retired, and one of three members of the inaugural class of the St. Joseph's Baseball Hall of Fame.
He spent the best years of his career with the Seattle Mariners, but signed with his childhood team in 2006 at the age of 43.
His Phillies career culminated in a their first championship since the one he had celebrated as a young boy in 1980.
No. 8: Michael Bourn, Houston Astros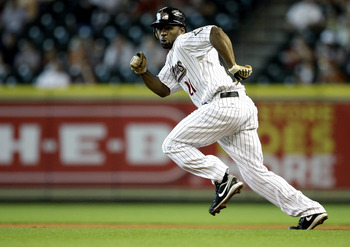 Hometown: Houston, TX
Distance from Houston: N/A
Key 2010 Stats: .269/.344/.348, 25 SB, 1.000 fielding percentage, 7 assists
Bourn, the speedy center fielder for the Houston Astros, is known for three things: his speed, his defense, and his Little League team.
As a child living in Houston, Bourn played on the same youth team as speedy Rays outfielder Carl Crawford.
Later, he earned a scholarship at the University of Houston. While there, he stole 90 bases in 119 attempts.
After being drafted by the Phillies and playing the first full year of his major league career there, he arrived back home in Houston in 2008 as part of the trade that sent Houston closer Brad Lidge to Philadelphia.
In his first season, he swiped 41 bags.
In 2009, he led the National League with 61 steals and won his first Gold Glove.
This year, he continues to impress, leading the league in steals once more, and now leading the league in assists with seven.
He's a long shot to make the All-Star Game, but I wouldn't be surprised to see him there.
No. 7: Jon Garland, San Diego Padres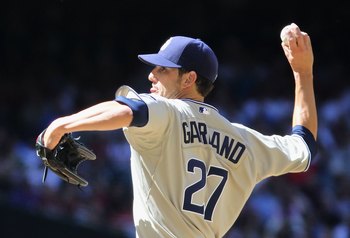 Hometown: Granada Hills, CA
Distance from San Diego: 131 miles (212 kilometers)
Key 2010 Stats: 8-5, 3.13 ERA, 97.2 Innings
Garland is best known for his years with the Chicago White Sox.
However, he's making his mark this season with the San Diego Padres, just 131 miles from his old high school in Grenada Hills.
As a star pitcher at John F. Kennedy High School (famous for its baseball team, JFK High is also the alma mater of Garret Anderson, Terrmel Sledge, and Matt Cassel's brother Jack, not to mention Cuba Gooding, Jr., Tara Reid, and John Stamos), Garland won All-State Player of the Year twice.
He was also named first High School All-American, a very prestigious honor.
Now with the Padres after playing with the local Angels and Dodgers, Garland is putting together his finest season since he was named an All-Star in 2005.
He's currently anchoring a young Padres staff, providing veteran leadership for rising stars like Mat Latos and Clayton Richard.
He leads the team in innings pitched and could see some All-Star consideration.
No. 6: Jason Heyward, Atlanta Braves
Hometown: McDonough, GA
Distance from Atlanta: 27 miles (43 kilometers)
Key 2010 Stats: .251/.366/.455, 11 HR, 45 RBI, 42 BB
Heyward is the latest product of the Atlanta Braves' scouting method of focusing on local products, one that has produced players such as Jeff Francouer.
Born in New Jersey, Hewyard played high school ball at Henry County High School, and was selected 14th overall in the 2007 Major League Baseball Draft.
He is especially known for his power and plate discipline.
Last year he was named baseball's top prospect according to Baseball America.
He is currently slated to start the All-Star Game, although he has said he will sit out if selected.
He seems to be the favorite for National League Rookie of the Year award.
No. 5: Heath Bell, San Diego Padres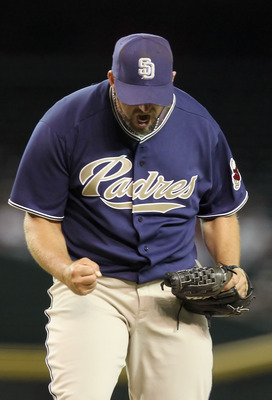 Hometown: Tustin, CA
Distance from San Diego: 78 miles (126 kilometers)
Key 2010 Stats: 3-0, 1.93 ERA, 21 saves, 11.8 K/9
In 2009, Heath Bell led the National League in saves. This year, he has emerged as the leader of one of the most successful bullpens in history.
Bell attended Columbus Tustin Middle School and Tustin High School in Tustin, California, which are about 50 miles from his birthplace in Oceanside and 90 miles from his current job in San Diego. He lettered in football, basketball, and baseball.
Bell was a member of the Mets organization until he was traded to his hometown Padres, where he developed from Trevor Hoffman's setup man to an All-Star closer.
You can expect to see him at this year's All-Star Game.
No. 4: Joe Mauer, Minnesota Twins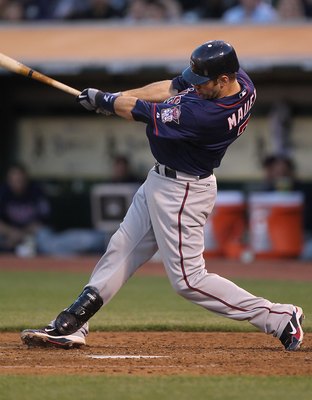 Hometown: St. Paul, Minnesota
Distance from Minneapolis: 19 miles (31 kilometers)
As the defending AL MVP and a one-time two-sport star in St. Paul, Mauer seemed to be the early favorite atop this list.
While it was not to be, he is still having another impressive season.
He's batting .300 once again, and I expect his batting average to climb over the course of the season.
As a catcher, Mauer is doing quite well.
In the fan voting for this year's All-Star Game, he's not receiving much competition from other American League catchers.
In fact, other than John Buck, no other catchers really have All-Star numbers.
You can expect to see Mauer in Anaheim for the Midsummer Classic.
No. 3: Jered Weaver, Los Angeles Angels of Anaheim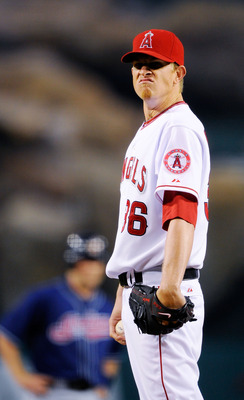 Hometown: Northridge, CA
Distance from Anaheim: 46 miles (74 kilometers)
Key 2010 Stats: 7-3, 3.01 ERA, 118 K, 101.2 Innings
The younger brother of the aforementioned Jeff, he came up as a rookie in 2006, and instantly showed Angels fans and opposing American League hitters why SoCal is such a hotbed for baseball talent.
With the departure of John Lackey, he has stepped up as the ace of the Angels' pitching staff this year.
He currently leads the American League in strikeouts.
He should continue to impress fans with another hometown appearance—this time at the All-Star Game, which will be held at Angels Stadium.
No. 2: Tim Hudson, Atlanta Braves
Hometown: Phenix City, AL
Distance from Atlanta: 102 miles (165 kilometers)
Key 2010 Stats: 8-3. 2.37 ERA, 106.1 Innings
Tim Hudson has largely flown under the radar this year. However, he should be an All-Star this season for the first time as a Brave.
Hudson was born in Columbus, Georgia, but attended high school at Glenwood School in Phenix City, Alabama.
Once there, he led the team to the 1993 AISA state championship.
He attended local a two-year college, Chattahoochee Valley Community College.
There, he earned first team All-American honors and led the team in batting average, strikeouts, homers, RBI, and wins, finishing second in ERA.
Three short years later, he found himself being drafted out of Auburn by the Oakland A's.
He stayed in Oakland as a member of the "Big Three," until Oakland traded him to the Braves as part of a fire sale before the 2005 season.
His first few years in Atlanta were a far cry from his All-Star showings in the Bay Area, but it seems he's finally come around, placing his name in Cy Young discussions.
No. 1: Adrian Gonzalez, San Diego Padres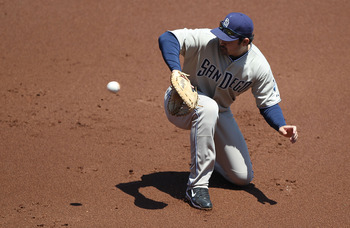 Hometown: San Diego, CA*
Distance from San Diego: N/A
Key 2010 Stats: .302/.395/.537, 16 HR, 51 RBI
Adrian Gonzalez spent most of his childhood in Mexico.
However, he stills considers beautiful San Diego his home, citing it several times as a reason to stay with the Padres.
That's good enough for this writer.
Gonzalez is currently the only power source for a punchless San Diego lineup, as he has put up MVP-type numbers hitting in a pitcher's park.
He also plays Gold Glove caliber defense.
As of right now, he should be starting the All-Star Game in Anaheim.
He leads the league in OPS+, a statistic that regards the park Gonzalez plays in, spacious Petco Park, as subsequently adjusts to show how the hitter would do in a league average park.
Gonzalez seems to be powering himself to the top of MVP conversations.
For now, though, he'll settle for the top of this list.
Until next time, thanks for reading!
Keep Reading

San Diego Padres: Like this team?