NBA Free Agency 2010: 10 Suitors for J.J. Redick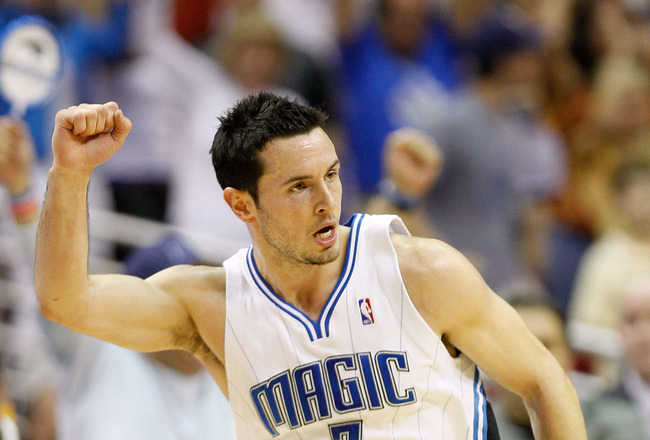 J.J. Redick was one of the greatest college basketball players of his time while playing at Duke. He was not a one-and-done player.
Though once he was drafted by the Orlando Magic, some thought he would be done with the NBA in no time.
Well, Redick proved the haters wrong, and now he's set to embark on free agency in the most exciting offseason in NBA history.
Of course, he is technically a restricted free agent so he can't necessarily go wherever he wants.
Still, with so many teams clearing cap space and potentially losing players, there are going to be many squads looking for a sharpshooter like Redick.
And his defense has greatly improved as well. He is a legitimate starting shooting guard on many teams.
Following is a countdown of the top 10 teams that should consider making an offer to Redick this summer.
No. 10: Phoenix Suns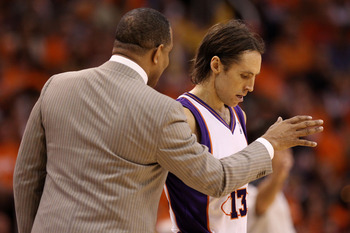 With a new defensive approach to basketball, the Suns could use a shooter like Redick who also plays stingy D.
Of course, at this point they are not short of shooting guards, as they still have Jason Richardson and Leandro Barbosa under contract.
But those are set to expire soon, and when they do, the Suns will have a whole lot of cap room and flexibility, all while having a solid shooting guard wating in the wings.
Redick may have to come off the bench for a year, but that would be fine, considering he would be switching teams.
No. 9: Atlanta Hawks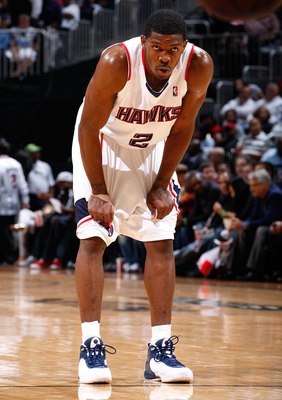 Joe Johnson is most likely leaving Atlanta.
Someone has to fill his place. So why not Redick?
Redick is arguably a better defender and also has a better basketball IQ, while proving to be just as good of a shooter from the perimeter.
Redick may lack Johnson's athleticism, but players like Jamal Crawford and Al Horford make up the difference.
In fact, Redick may be the better option for the Hawks down the road because he is younger and also will demand less money than Johnson.
The financial flexibility could prove helpful when trying to resign their other young pieces, such as the aforementioned Crawford and Horford.
No. 8: New York Knicks
Redick would be great for the Knicks, so Eddy Curry would have more room in the paint to dominate.
Kidding. Of course.
More and more it is looking like the Knicks are going to lose out on some of the big-name players.
If that is the case, it would be wise of them to target some players like Redick who will not command such high salaries.
Plus, Mike D'Antoni's system revolves around fast-paced basketball and a lot of shooting. That's Redick's forte. Some may question his stamina, but he has clearly gotten stronger physically over the past few seasons.
No. 7: Boston Celtics
Will Ray Allen be with the Celtics next season?
If not, Redick would fill the void nicely. Redick also has a quick release and is committed to defense. There would be no culture clash with him and the Celtics.
If Paul Pierce leaves as well, then the scenario becomes even more interesting.
But, just assuming Allen heads to a team willing to fork over a lot of cash, Redick would be a younger version of Allen who would thrive off an inside-outside game with Rajon Rondo and Kevin Garnett.
No. 6: Miami Heat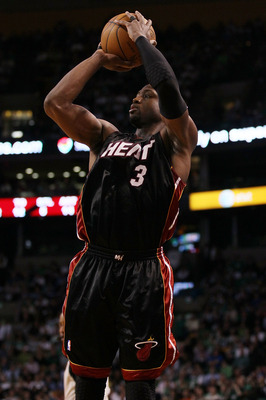 This would be nice for Redick, as he would stay in the Florida warmth.
More to the point, the Heat will get Wade and another big free agent this summer, although all the talk of three max contracts has quieted as of late.
That means the Heat will still have money to spend on quality role players, and Redick could be on their radar.
Dwyane Wade may not have Shaq anymore, but he still needs shooters, similar to LeBron James. Wade very rarely shoots three-pointers, so teams will often sag in the paint to avoid an easy layup from Wade.
Redick would be a guard who could punish that lax perimeter defense.
Adding Amar'e Stoudemire, Redick, and Rudy Gay to Wade sounds pretty appealing.
Redick would be an option depending on who else the Heat acquire.
No. 5: Los Angeles Clippers
Let's face it: The Los Angeles Clippers are getting no respect in this offseason because their franchise is seen as a losing one.
No LeBron. No Wade. No Bosh. No Amar'e. Etc., etc.
So, what will the team do with all its cap space?
Probably sign the less glamorous free agents. Like Redick for example.
While he is not exactly the small forward the Clippers are missing, he could still be a valuable asset to a team that should dominate in the post next season, with Blake Griffin and Chris Kaman.
No. 4: San Antonio Spurs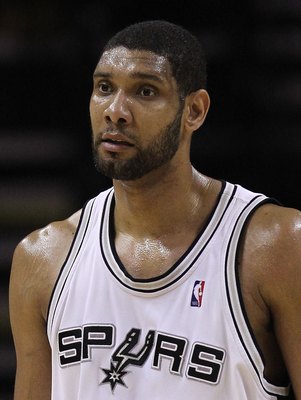 Remember Bruce Bowen, and how crucial he was to all the Spurs championship teams?
Redick possesses many of the same qualities as Bowen. Tough defense, high basketball IQ, and of course, a great three-point shooter.
Moreover, Redick fits with the no-nonsense culture of the Spurs team. He has a great basketball pedigree and would accept whatever role he was asked to perform on San Antonio.
He would complement Tim Duncan's inside game, and also the slashing attack of Manu Ginobili and Tony Parker.
The only question is if the Spurs can afford him.
No. 3: New Jersey Nets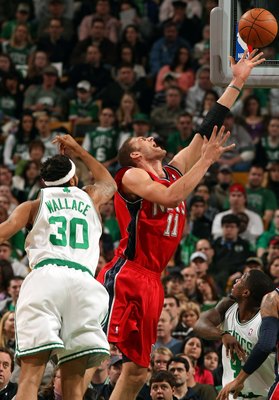 The Nets are one of the major players in free agency, especially since they recently unloaded Yi Jianlian.
They almost have enough money to sign two max players.
Almost.
So it would make sense for them to try to snag a big name free agent and then one or two mid-level players to round out their starting five, which features Devin Harris and Brook Lopez.
Derrick Favors will probably be a solid player someday, but not right now.
Additionally, the Nets seem to be in the running for Carlos Boozer as their top free agent signing.
Duke reunion, anyone?
In all seriousness, players like Redick are important for teams like the Nets looking to improve vastly in just one season. Quality role players are under-appreciated in this free agent class, with all the star power at the top.
New Jersey would be wise to give Redick a look.
No. 2: Chicago Bulls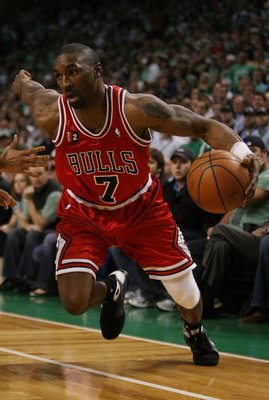 Remember this guy? You know, the one I hated while he was in Chicago?
Well, the Bulls need a player like Ben Gordon. He could hit three-pointers with the best of them.
The Bulls just need a player who can play defense as well.
Needless to say, Redick fits the mold perfectly. He's taller than Ben Gordon, just as good of a shooter, and can play on both ends of the floor.
He's also smart enough not to dribble the ball off his foot half the time.
If the Bulls were to get LeBron James and Chris Bosh like rumor has it, Luol Deng suddenly becomes expendable.
Reports indicate that the Magic are interested in Deng, but that the Bulls turned down a trade that would have sent Deng to the Magic for Michael Pietrus and Marcin Gortat.
Would a Redick-Gortat combo do the trick?
With a potential lineup of Rose, Redick, James, Bosh, and Noah, I think it would.
No. 1: Orlando Magic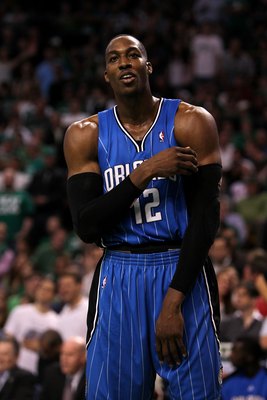 As with all restricted free agents, power to the original team.
Do the Magic absolutely need J.J. Redick? No.
But with a team constructed around Dwight Howard, you need shooters. Good shooters.
Shooters that can take you all the way to the NBA Finals.
That's what the Magic have right now. Clearly they need to make some moves to remain relevant in the Eastern Conference.
Is losing Redick in their plans? I doubt it.
But every team has its price, and should one of the aforementioned teams make a large offer, expect to see Redick in a new uniform next year.
Keep Reading

Orlando Magic: Like this team?