NBA Trade Rumors: Top 10 Persistent Trade Rumors That Won't Die Down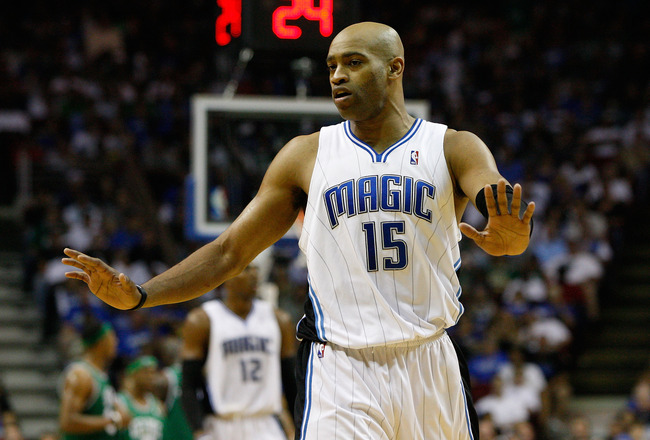 All the talk this week from the NBA media talking heads has centered around the free agency period which is underway. However, in addition to the free agent market, there is a trade market that is not going quietly.
There are still teams out there looking to make deals to acquire talent. Additionally, there are 10 players whose names were tied to trades prior to the NBA Draft and that chatter still has not fully subsided. Whether these players are actually traded is one thing, but in the meantime the discussions continue.
10. Chris Wilcox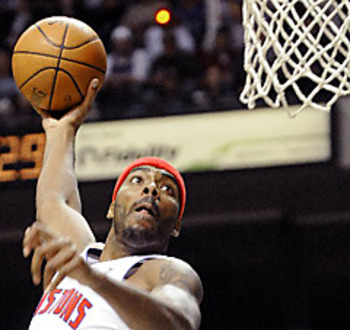 The Pistons spread some chatter prior to the draft regarding their desire to jettison Wilcox. The chances of a deal have significantly picked up steam after Detroit used its seventh overall pick on power forward Greg Monroe.
Wilcox, who will earn roughly $4 million next season, is the odd man out in a frontcourt that already has Tayshaun Prince and now Monroe.
9. Marcin Gortat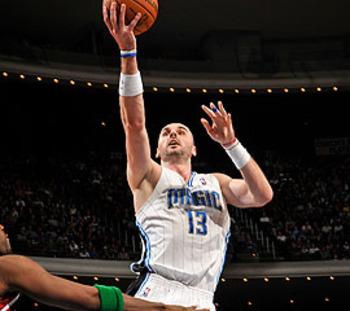 Gortat's chances of heading out of Orlando were already high given his ability and his backseat to Dwight Howard. Rumors circulated prior to the draft that Gortat could go to Chicago Luol Deng.
That trade did not come to fruition, but the Magic's selection of Kentucky big man Daniel Orton has again increased the chances that Gortat will be moved sometime this summer.
8. Luol Deng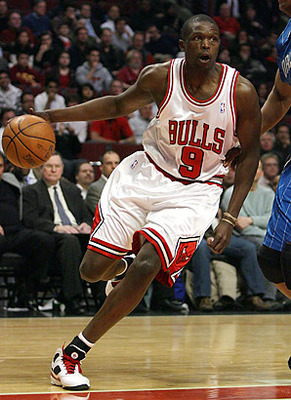 Simultaneously, the talk about a trade involving the Bulls swingman has not entirely died down. The chance of a move to Orlando is still possible given the Bulls need for a big man. However, the other part of a possible Deng trade is whether or not the Bulls sign LeBron James.
If LeBron inks, Deng will likely be moved very quickly. Yet, Deng should remain in Chicago until the LeBron proceedings play out.
7. Zach Randolph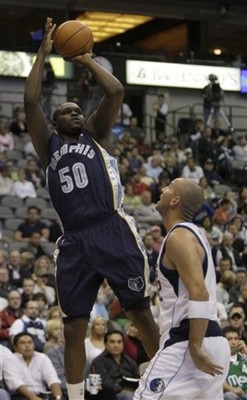 Rumors swirled prior to the draft that Randolph was destined for the Minnesota Timberwolves for fellow big man Al Jefferson. That rumor never came to be, but that does not mean Randolph will stay in Memphis. The deal for Jefferson may be dead, but the Grizzlies continue to put feelers out throughout the league to see if the can move Randolph.
6. Eddy Curry
The idea of trading Eddy Curry has floated in the NBA ether for a while, but it appears the Knicks are now more serious about trading their big man. The move would free up even more cap space in addition to the $32 million in room already possessed by the Knicks.
The intention is to attract LeBron James with the prospect of the Knicks now being able to sign three max contract players should they move Curry who enters the last year of his contract at over $11 million.
5. Darren Collison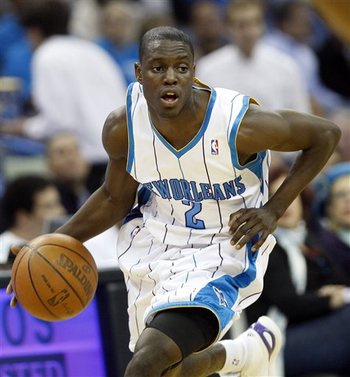 There was a furious amount of rumors regarding Chris Paul prior to the draft. However, it may his backup that finds himself in a different uniform next season. Collison stepped into Paul's shoes last season and showed enough to entice teams to acquire him as their starting point guard.
The current trade talk is too serious, but if a team desperate enough for a point guard comes calling with good, future value it may be tough for the cash-strapped Hornets to turn down.
4. Michael Beasley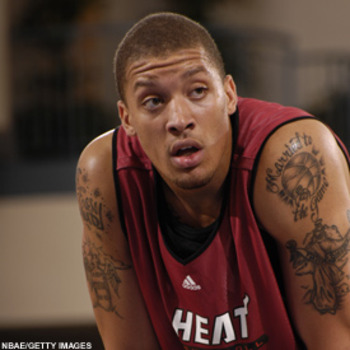 Beasley was the focus of trade talk before the draft and now, like Curry in New York, Beasley trade chatter continues for the sake of freeing up additional cap space. Trading Beasley will provide the Heat with another $4.56 million in cap space and more significant enough space to ink three max contract players. Like New York, the Heat will take a significant gamble for the sake of a gigantic prize.
3. Gilbert Arenas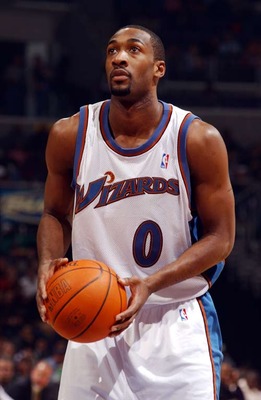 The Gilbert Arenas trade rumors were hot before the draft and it appears as if there are still a number of suitors for "Agent Zero" including the Orlando Magic. Arenas still has $80 millions over four years left on his contract, but the Wizards appear tired of his bad PR and other teams are looking for a valid big-time player and scorer.
2. Al Jefferson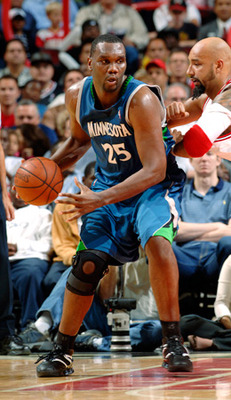 The Timberwolves were rumored to ship Jefferson to Memphis for Randolph before the draft. However, the passing of the draft has not dimmed the T'Wolves interest in moving the big man they got in the Kevin Garnett trade. Jefferson has three years and $42 million dollars left on his contract and averages a double-double per night as a 25-year-old.
The swap for Randolph has likely died, but the T'Wolves brass has gone on record saying they will trade Jefferson if "it is the right deal".
1. Vince Carter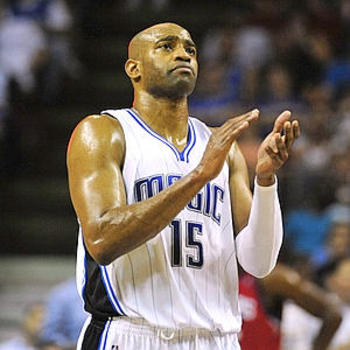 The idea of a Vince Carter-for-Gilbert Arenas deal is a rumor that just won't go away. In addition to that however, the Magic are simply hungry to trade away Carter who has soured in the Magic Kingdom because of his disappearing acts in the playoffs. There are no other current suitors out there, but it would be a bit surprising for Carter to begin the 2010-2011 season in Orlando.
Keep Reading