Titans News: 10 Ways to Overcome a Possible Vince Young Suspension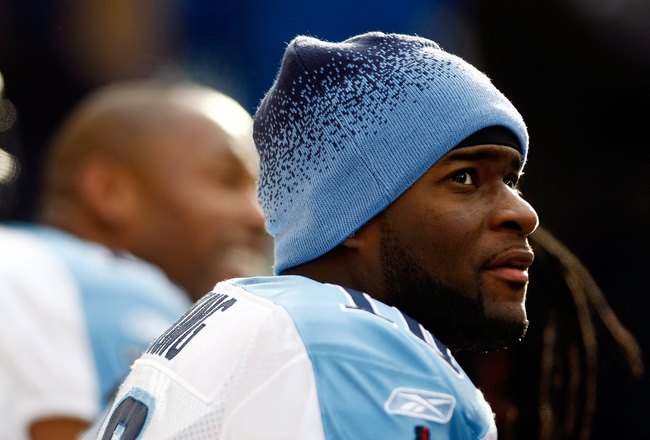 Let's face it - Vince Young is almost guaranteed a suspension.
Roger Goodell takes his good conduct policy seriously and whether it be one game or four games, Vince Young and the Titans need to be ready to go without him.
But how do the fans, the franchise, and the players overcome this possible suspension?
Pay attention to these 10 options.
No. 10: Release Him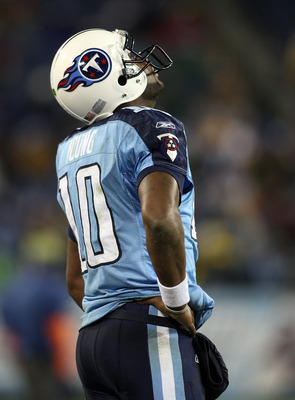 Sure it's a long shot, but think of the cap space it would free up.
Young has been a decent quarterback and does show promise for the future, but has he been worth the possible $58 million and guaranteed $27 million in his contract?
With Young out, Tennessee could start over at quarterback and find a better offensive leader.
No. 9: Bring Out the Kerry Collins From 2007-'08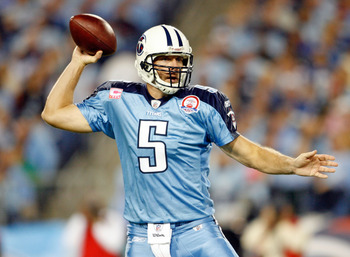 I'd like to think Kerry Collins can still lead the Titans.
It's true he doesn't have the dual threat that Young brings, but in all honesty he doesn't need to have it.
All Kerry has to do is give Chris Johnson the ball and play smart. Or in other words, play like he did two seasons ago.
No. 8: Have a Smash Mouth Defense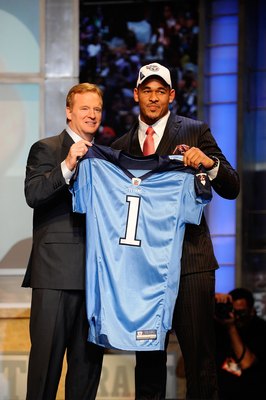 I know the defense struggled last year, but see the guy on the right in the picture with Roger Goodell?
Yeah, I think between him and a few other additions this offseason, Tennessee has the tools to have a great defense and make the quarterback position irrelevant.
No. 7: Give CJ The Ball More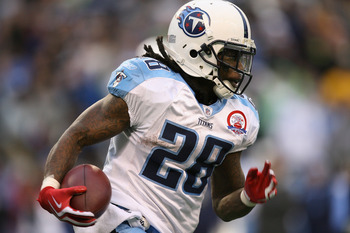 We all know that Chris Johnson is not only the face of the offense, but the entire team.
Everyone wants Johnson to do even better than he did last year.
How does that happen?
Give him the ball more, which is something any quarterback can do.
No. 6: Trade Him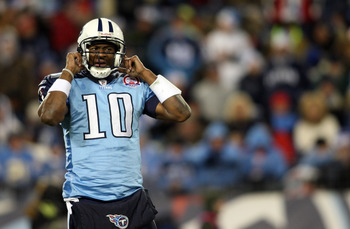 Don't act like I'm the first one to suggest the idea.
He takes up more cap space than a quarterback should on a primarily running team.
But I personally am not thinking of a trade for another quarterback. I'm thinking a trade for a draft pick or two.
No. 5: Sign Someone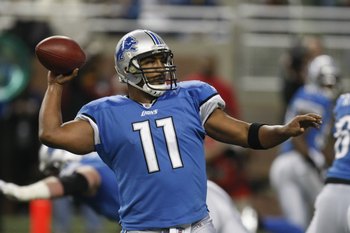 If the Titans organization is too uncomfortable starting Kerry Collins or any other QB on the roster, there are guys out there looking for a job.
Daunte Culpepper could fill in at least while Vince is gone. But If he wins, do you bench him when Young comes back?
No. 4: "Experiment" With Other QB's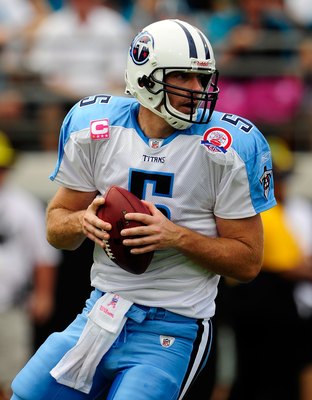 When I know I might lose, my first priority is to make a good excuse for myself so it doesn't look as bad.
Kerry Collins, Chris Simms, and rookie Rusty Smith could be that excuse.
Tennessee could "experiment" with their other three quarterbacks while Vince is gone.
No. 3: Draft a QB Next Year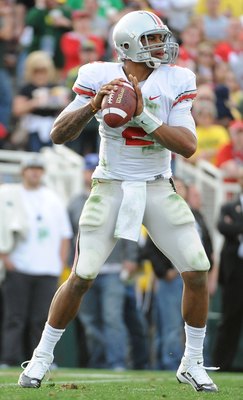 If Tennessee went with the number 10 option on this list, that would make drafting a quarterback next season a very likely option.
Ohio State's Terrelle Pryoror and Virginia Tech's Tyrod Taylor definitely have the kind of playing style Tennessee goes for.
Then again, for a full makeover, there is also Washington's Jake Locker.
No. 2: Take The Attention Away From VY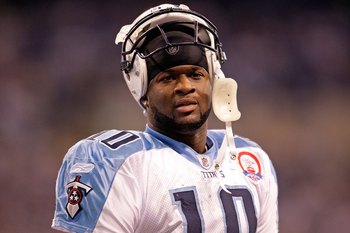 If Tennessee wants the media and the fans to have something bigger than Vince Young's suspension to talk about, they will have to create it themselves.
The best option?
Give Chris Johnson a fat new contract.
No. 1: Win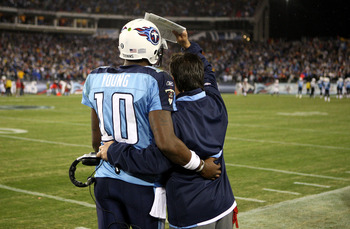 What is the absolute best way to overcome a possible Vince Young suspension?
It's simple: Win.
Vince Young will likely be suspended anywhere from one to four games.
Tennessee plays the Raiders, Steelers, Giants, and Broncos in that time and three of those games are at home.
If The Titans can manage at least a .500 record while Vince is gone, the team will feel they have successfully overcome his suspension.
Keep Reading

Tennessee Titans: Like this team?