Airing It Out: Ranking the Top Ten Quarterbacks in the AFC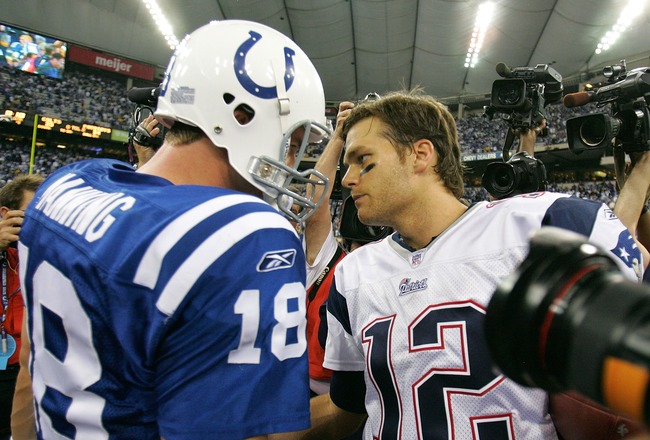 The AFC is the better, and more competitive conference in the NFL, hands down.
For the past decade, Peyton Manning and Tom Brady have led the pack of quarterbacks within the American Football Conference.
However, as the dominance is nearing it's end, the future is now for quite a few quarterbacks.
Who will make the cut on the top ten list? Who continues to rise, and who falls?
The AFC is the owner of many of the top quarterbacks in the league, so some tough rankings were made.
Feel free to give me your thoughts in the comments section, or follow me on twitter: http://twitter.com/MattMiselis
10. Mark Sanchez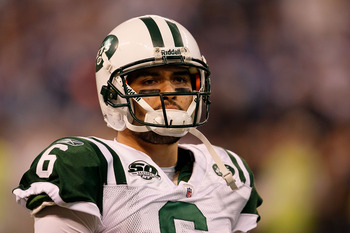 Mark Sanchez does make the cut, despite his tough rookie year.
The Jets have their sights set on a Super Bowl run and Mark Sanchez will be taking on a bigger load than last year.
The addition of Santonio Holmes will only make Sanchez a better quarterback (despite missing the first four games of the year).
If he can put up numbers similar to Joe Flacco in his sophomore season, Jets fans could be in for a exciting year.
9. Vince Young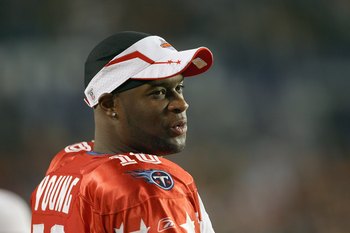 Vince Young showed his potential last season in his magical run with the Titans.
His leadership on the field and confidence in his teammates almost turned an 0-6 start into a playoff season.
I don't believe his latest legal troubles will affect his game. He will face pressure to continue to improve his game, and he will take small steps to reach that goal.
8. Chad Henne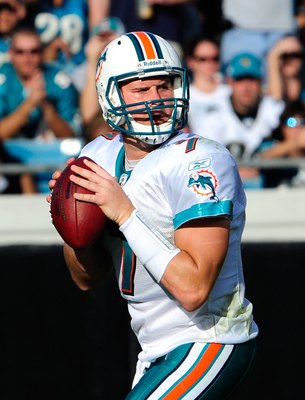 Chad Henne is the wild card when it comes to the Miami Dolphins playoff hopes.
The addition of Brandon Marshall was made to open up the passing game and create a balanced attack.
There are mixed feelings about Henne. Some believe his potential is unreal and others say he hasn't done anything to earn this recognition.
What we know for sure is Chad Henne will make an improvement in his third year, but will it be enough to make the Dolphins dark horse Super Bowl contenders?
7. Carson Palmer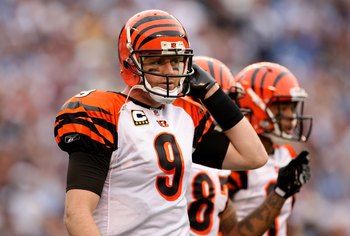 I have mixed feelings about Carson Palmer.
My one argument is the additions of Antonio Bryant, Jordan Shipley, and Jermaine Gresham will do wonders for the Bengals offense.
The other argument is that he always starts off hot. It is toward the end of the season (including the playoffs) where he falls off and continues to not live up to expectations.
Which Carson Palmer will we get in 2010? I need to see more out of him before he can get higher on this list.
6. Joe Flacco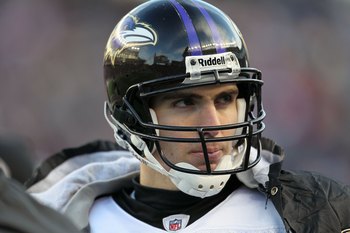 Ravens fans are excited by Joe Flacco's potential in 2010.
The combination of veteran receivers and rookie tight ends accompany Flacco's strength.
A season of 4,000+ yards and around 30 touchdowns aren't out of the question.
It will come down to the playoffs for Joe. He has a couple of seasons under his belt, and his ability to be a game manager no longer comes into play.
He will have to carry this offense on the big stage, and we will learn more about his development this season.
5. Ben Roethlisberger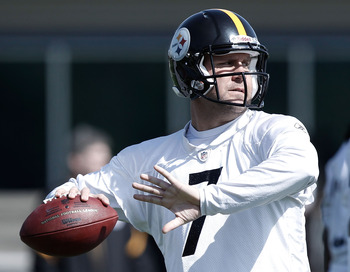 It has been an off season from hell for the Pittsburgh Steelers.
Losing a pro-bowl receiver and a starting lineman causes this team to yearn for Big Ben's return.
Still, there is no reason to believe why Ben won't be a top five AFC quarterback.
Mike Wallace is a huge threat, especially with Ben having the ability to avoid tackles and get him the ball.
I am curious to see how long it will take for Ben to get in the flow with his receivers.
Despite missing 4-6 games due to suspension, 3,500 yards and 25+ touchdowns are not out of reach.
All hatred aside, Ben has a knack for the dramatic and always finds ways to be clutch.
4. Philip Rivers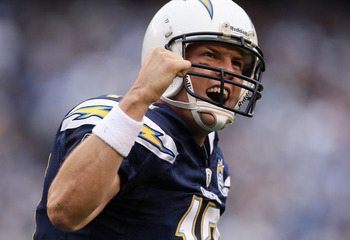 Philip Rivers is one of the more underrated quarterbacks in the league.
In my opinion, he doesn't get as much credit as he deserves.
I am not afraid of him having a down season even with the possible holdout of Vincent Jackson.
Antonio Gates has always been the main target for Rivers, and Darren Sproles can turn short gains into long touchdown runs.
No need to worry, Chargers fans. San Diego will be in the playoffs again, and Rivers will have a chip on his shoulder.
3. Tom Brady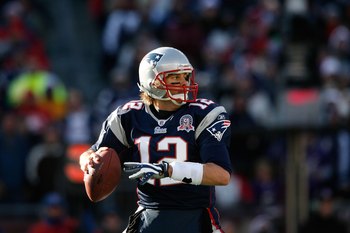 Tom Brady may not be on the level as his 2007 performances, but he is still one of the best quarterbacks in the game today.
Randy Moss will return as a Patriot, and Wes Welker is expected to return as his right hand man.
I see no reason as to why the Patriots won't make the playoffs, and Tom Brady is the main cause for that.
2. Matt Schaub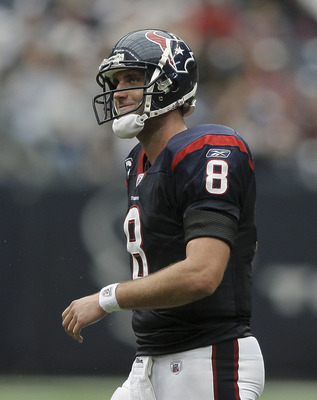 I am going out on a limb, here. Matt Schaub will emerge as one of the best quarterbacks in 2010, and makes it to No. 2 on my list.
Since coming to Houston, I am more and more impressed each year with the former Atlanta Falcon.
Some may say he has no playoff experience and shouldn't be this high.
Yet, he is the main reason why the Texans had a winning record for the first time in the team's history.
Mark my words — Matt Schaub is a dark horse MVP candidate, especially if the Texans make the playoffs.
1. Peyton Manning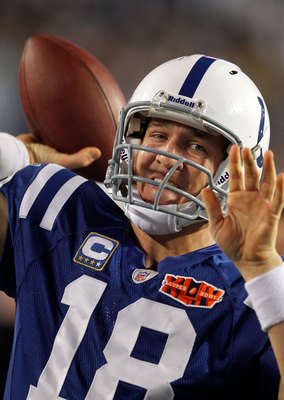 Is there any doubt that Peyton Manning is still the top quarterback in the AFC?
He made his second Super Bowl appearance last season, and just came up short of another title.
His ability to pick apart some of the best defenses in the NFL gives me confidence that nothing will change in 2010.
Austin Collie and Pierre Garcon continue to grow under Manning, while Dallas Clark and Reggie Wayne return as his primary weapons again.
Keep Reading