We all have a reason our favorite teams became our favorite teams. Some of us followed our fathers lead, and other looked for our own direction to spite'm! It could be a home town thing or maybe a player captured your heart.
I'm a sports fan. That maybe selling my addiction short. To take a phrase from my friend (sorry Derrick) I'm a fanatic. I follow teams with passion.
I intend on writing about each of my teams crossing over the sports I can't get enough of... describing the players that represent my teams in my eyes.
I'm starting with the New York Mets.
This won't be who the best of or most successful. I hope to create conversation for who ever reads this.
Think about it. Sometimes it can be players from different generations or eras and sometimes a particular team may be dominated by a group that all played together. In the end the list will tell you a lot about yourself.
This will be a top 10 list of "My New York Mets!!!" Enjoy, debate, question and maybe make your own list.
The Honourable Mention List...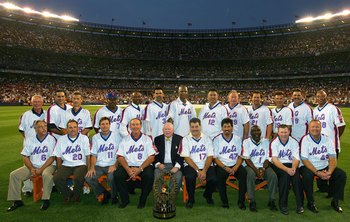 It's hard to imagine some of these players didn't crack the top 10 but as I mentioned it isn't a best of list.
SP — David Cone (what a talent)
SP — Keith Hernandez (there had to be a second spitter!!!)
RP — John Franco (the classic south paw that could pitch forever)
OF — Mookie Wilson (I'm still grateful for the effort of Willie that help create the infamous Bill Buckner error)
Manager — Davy Johnson (still prefer him with a mustache)
#10 Gary Carter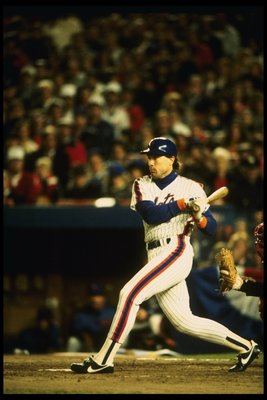 Some people look at Gary as a Montreal Expo and I can appreciate what he meant to the defunct team, but to me 1986 sealed his status as a Met. Gary was a new age hitting catcher along the lines of Carlton Fisk and earned his place in Cooperstown.
Don't be shocked if the Mets see him as their next Manager. Hopefully sooner than later!!!
#9 Jesse Orosco
Jesse was a staple of the 1980 Mets bullpen. He broke in with the Mets in 1979 and finally retired 24 years later. He still holds an MLB record for most appearances.
I mentioned John Franco as a classic lefty and as much as that is true, Jesse kept his career going to long as an effective lefty specialist.
He pitched in 1,252 games and had 144 saves, and in 2009 he was eligible for hall of fame ballot. Sadly he didn't receive enough votes to stay on the ballot going forward. If it's any consolation (which I know it isn't), he made this list!
#8 Mike Piazza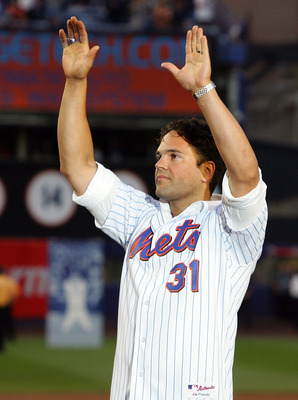 It would seem unfair to leave Mike Piazza off this list as I was so pumped up when the Mets pulled the trigger to get him. It was a strange path as the Dodgers traded him to the Marlins, who then a while later sent him to New York.
Mike couldn't keep the pace he set as a Dodger but did still lead the Mets back to the World Series in 2000. Of course we fell short of the big prize.
I also really enjoyed the rivalry that developed with Roger Clemens. Now the world will see Roger as the bum us Mets fans knew he was all along! Oh, and I would have enjoyed Mike teaching him a lesson...
#7 David Wright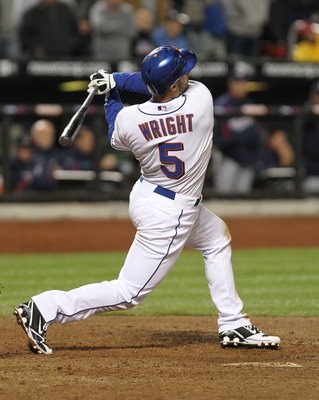 He's early in his career and I like what I see.
A few years back he made that crazy catch that still makes me giggle like a school girl.
I put a lot of pressure on David Wright as he to me is the key to this generation of my Mets. That's high praise when he's playing alongside of Jose Reyes and Johan Santana.
#6 Len Dykstra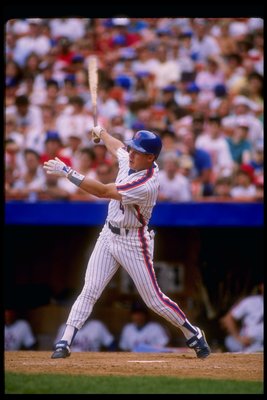 To me he just always looked like a baseball player. Funny my parents said the same thing about Paul Molitor, I guess I can see it. That being said, the eye black, pine tar and chewing tobacco with a no fear "balls out" approach to the game — he looked like a ball player.
Len unfortunately played on the rival Phillies but his job as a lead off man in the mid to late 80s was so convincing it pushed Mookie Wilson out of the job in center field. All those years in New York made him a Met forever to me.
#5 Howard Johnson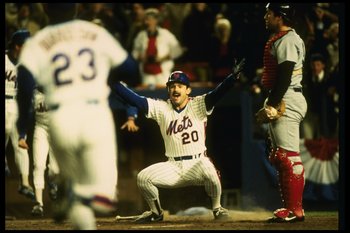 Before A-Rod and Jose Canseco found the 40/40 club, our very own Howard Johnson was pushing that envelope. A rare combination of speed and power made HoJo a top-end talent.
Howard followed Ray Knight on the hot corner and who can forget watching Ray hopping down the 3rd base line (sorry again Mr. Buckner). Howard was a switch hitter with power from both sides of the plate. HoJo has spent some time coaching in recent years.
I share my baseball loyalty between the Mets and Tigers, which lies into my Howard Johnson fanhood, considering he was a part of the 1984 Tigers World Series win and obviously the 1986 Mets Championship too!
#4 Darry Strawberry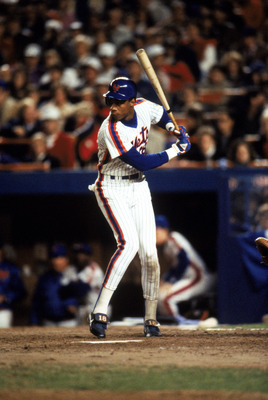 Close your eyes and picture his swing! He wasn't built to hit 300 but when his bat found that ball... WOW!
When the Mets drafted Darryl first overall in 1980 he became a part of my New York Mets. The connection between Darryl and Dwight Gooden made me believe we were the favorite to win the World Series every year!
Seriously, what a swing!
Darry, Darryl, Darryl!
#3 Dwight Gooden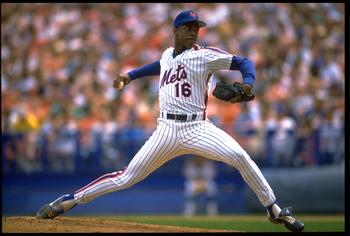 Dwight Gooden aka "Dr. K".
Right now everyone is a buzz about a young pitcher by the name of Steven Strasburg. Justifiable for sure. It reminds me of when the Doc Gooden made his entrance to the world. His first eight years were impressive. In 1984 as a rookie he went 17 wins and nine losses with a 2.60 ERA, along with 276 strike outs and 73 walks. Pretty good!
He followed that great rookie season with the best season of pitching I've ever seen. 24 wins and four losses with 16 complete games, 268 strike outs and 68 walks.
It's terrible what drugs did to Darryl and Doc. It even more terrible to think he's not in the Hall of Fame. 194 wins to 112 losses with a 3.51 career ERA and 2,293 strikeouts. I understand his number fell off but when you look at pitching in this generation, he belongs in Copperstown. That's a future article coming from me... stay tuned!
#2 Todd Hundley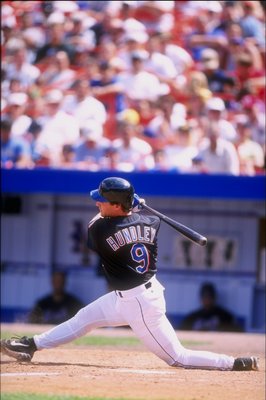 This is a direct reflection on where I was as a kid in my dreams of being a baseball player.
Todd broke into the league as a great catcher defensively but after a few injuries and some developing he slowly became known for his bat. Todd set a single season record for home runs by a catcher, although that record has since been passed.
A long string of injuries along with the entrance of Piazza ended his career. Todd was named in the Mitchell report although I believe in the era he played the list of steroid users would be a very large percentage. That aside he was the Mets to me in the 90s!
#1 Wally Backman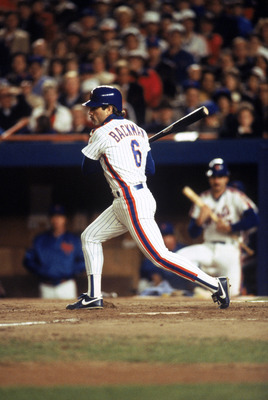 He was my hero. Wally batted second in the 1986 World Series line up and played second base. Wally also directly reflects my own journey as a kid loving baseball.
He was a hard nosed player that was willing to lay down a bunt or break up a double play. Another classic tobacco chewing, pine tar using player with eye black and macho Tom Selleck-esque mustache.
I hope his mistakes from the past don't hold him back much longer. He should be a manager in the MLB... he's presently managing in the Minors.
So then... who are your New York Mets?
Keep Reading

New York Mets: Like this team?