New York Giants: Top Question Marks They Face For The 2010 Season
This off-season has been anything but uneventful for the New York Giants.
The indictment of former great Lawrence Taylor and the recent car crash of third-round pick Chad Jones have offered their fair share of distractions.
However, the show must go on.
Accordingly, there are many performers on the Giants' roster that need to fulfill their potential if they plan on going to the playoffs.
Offense, defense, special teams, and coaches - nobody can hide from the question marks that the G-Men face this year.
So allow me to begin the hoopla and point out the players that have expectations to fill and props to earn.
Mario Manningham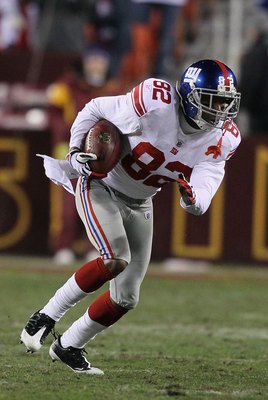 Manningham was a standout in college for Michigan's Big Blue, now he must do it for the Giants.
With Domenik Hixon out for the remainder of the season with a torn ACL, the Giants' passing game will be hinged on Manningham's readiness to be a leader.
The Giants have been criticized before the Hixon injury about not having enough targets for Eli Manning.
But, Manningham has the tools needed to be a stellar wideout in the NFL and to fill a role that has been lacking since Plaxico Burress left.
At the ripe age of 24, 2010 will be a make or break season for Manningham, as he looks to build on his five touchdowns and 57 catches last season.
Brandon Jacobs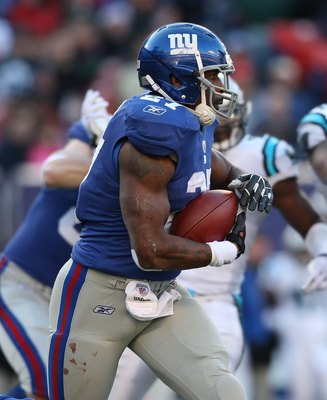 Just get across the goal line.
This is what every man, woman, child and Mara who watched Jacobs was thinking last season, as he only had five touchdowns, ten less than 2008.
It was also the first season since 2006 that the beast of a man didn't reach 1,000 yards rushing.
Only time will tell if going under the knife will straighten out his tracks, coming off surgery in January to repair a torn meniscus.
Osi Umenyiora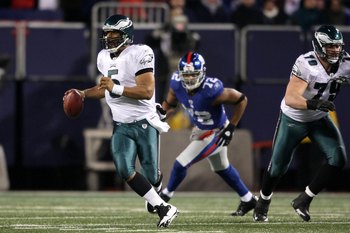 After missing all of the 2008 season because of injuries, Osi's 2009 season wasn't impressive for a man with such an impressive last name.
He only had seven sacks, compared to the 13 sacks he had in 2007.
Osi also had 23 less tackles.
Umenyiora will be vital in the Giants proving that their defense can bounce back from an abysmal 2009 performance.
The Secondary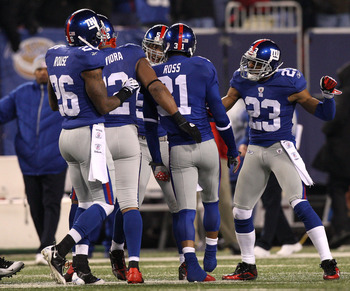 Yes, all of them.
The Giants were ranked fifteenth in the NFL last year in giving up passing yards.
Who will lead the charge?
Michael Johnson, Terell Thomas or newly acquired Antrel Rolle?
Rolle, who had 72 tackles and four interceptions with the Cardinals last year, could be the spark this secondary needs after giving up 214 yards and over two passing touchdowns per game last year.
Perry Fewell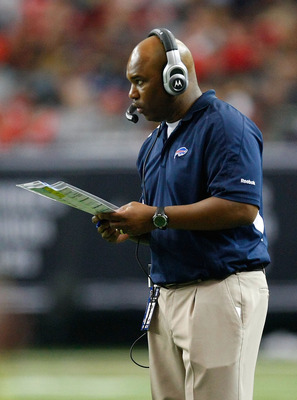 Will he be the defensive savior who resurrects the Giants' defense this season?
After the Bills said farewell to Fewell as their interim head coach, Coughlin took back his former understudy from his days in Jacksonville.
Now that Bill Sheriden is gone and, we know that Spagnuolo isn't coming back any time soon, all eyes will be on Fewell as he becomes responsible for the Giants' Achilles heel.
Last season, as Fewell moved from defensive coordinator to head coach, the Bills finished second in defending against the pass.
Keep Reading

New York Giants: Like this team?