NBA Free Agent Rumors: The Free Agency Targets For All 30 NBA Teams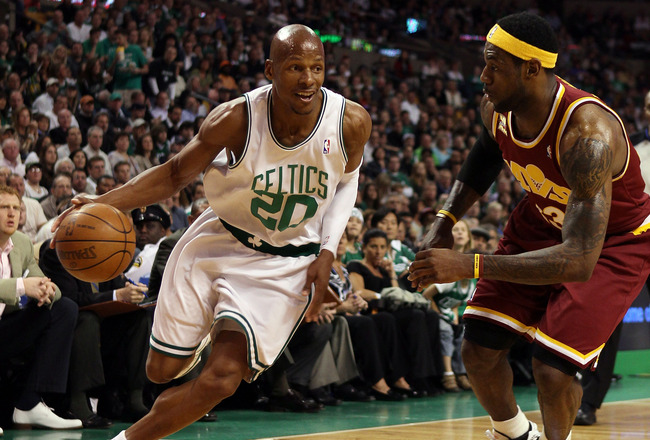 "The Crazies" comes out on DVD today.
It's a horror movie, but it could very easily be used to describe the mass of free agents about to hit the NBA free agency market Thursday.
The big dogs like LeBron James, Chris Bosh and Dwyane Wade are driving the bus. But there's plenty of roster spots and cap space to be filled by the 2010 free agent class.
Who needs what and who lands where? Let's start trying to make some love connections.
Atlanta Hawks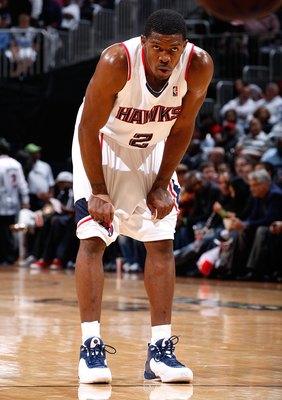 The Hawks have reportedly switched gears on their thinking regarding Joe Johnson.
Now, it seems possible that the Hawks may indeed offer a max contract to Johnson in an effort to keep him.
Atlanta is also working to sign Josh Childress. The forward has been playing in Greece the last two seasons, but the Hawks have the rights to match any offer made by NBA teams for Childress.
There's also talk that current Bucks guard John Salmons would be a plan B if Johnson were to bolt.
Boston Celtics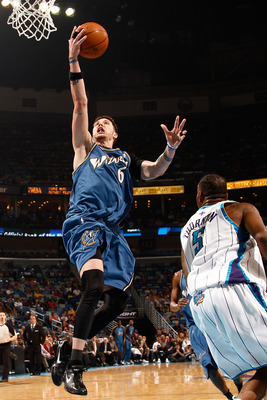 Ray Allen and Paul Pierce are top priorities for the Celtics. Allen is a free agent, while Pierce has the right to opt out by Wednesday night.
The C's plan takes more shape once they hear from Pierce.
Regardless, the team reportedly will take a look at both guard Mike Miller (pictured) and center Brad Miller.
Charlotte Bobcats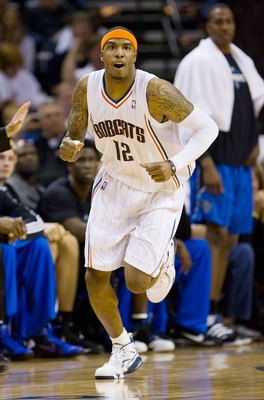 The Bobcats have made a qualifying offer to Tyrus Thomas (pictured), which gives them the option to match any potential free agent offers.
From there, much will hinge on Tyson Chandler picking up his $12 million option.
If he does, the Bobcats are over the cap and will have a mid-level exception to offer. If they choose not to re-sign Raymond Felton, they could use that to go after a point guard like Houston's Kyle Lowry.
Chicago Bulls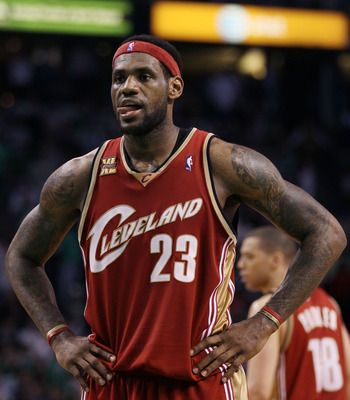 Who aren't the Bulls interested in?
The team is said to be lining up meetings with Chris Bosh, LeBron James, and Carlos Boozer.
Amar'e Stoudemire is said to be more of a Plan B discussion at this point.
The team has $22 million of salary on the books and five guys under contract for 2010-11.
There are plenty of holes to fill. Chris Duhon has been mentioned as a possible lower level signing.
Udonis Haslem, Richard Jefferson and Brendan Haywood have all been mentioned as Plan B or C signings if the Bulls are unable to land the big fish.
Cleveland Cavaliers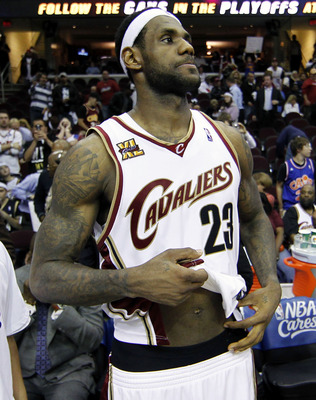 Well, there's this LeBron guy.
Even if James doesn't sign, the Cavs will have minimal room under the cap. It may be enough to land them a center like Brad Miller.
If James stays, it gets interesting. The Raptors have said they'll do a sign-and-trade for Chris Bosh.
What about sending Antawn Jamison and a guard to Toronto?
The Cavs will have to bring in a big-name talent to keep The King. That's only going to be achieved through sign-and-trades.
Dallas Mavericks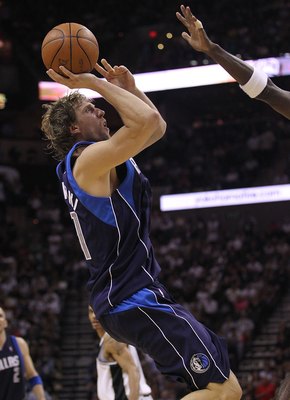 Job No. 1 is re-signing Dirk Nowitzki.
There's rumblings out of Dallas that that is getting trickier by the day.
If they do that, then the Mavs are simply players in the sign-and-trade market.
They will reportedly meet with Dwyane Wade and Joe Johnson and want to talk to LeBron James. But the Cavs are reportedly not interested in a sign-and-trade involving James.
There seems to be no safe roster spots in the Big D, with Mark Cuban willing to shake things up to land a big-name free agent.
Denver Nuggets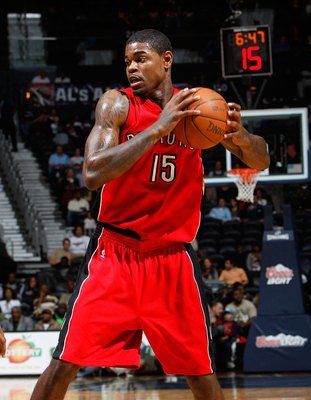 The Nuggets have very little room to maneuver on the market.
Their best hope would be to land a banger down low with a mid-level exception. A guy like Amir Johnson may be too pricey.
Other than that, the main focus is getting Kenyon Martin healthy and re-signing Carmelo Anthony before next summer.
Detroit Pistons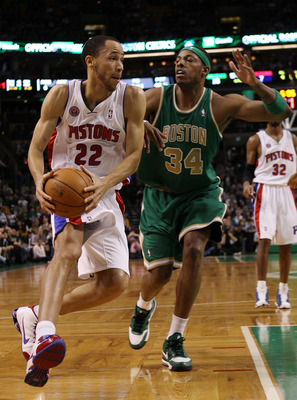 The Pistons didn't deal Tayshaun Prince in the draft, but his $11 million expiring contract is still mighty attractive.
A tall scorer would be a quick way to find this team a pulse. But they're only going to land a Dirk Nowitzki type in a sign-and-trade.
Golden State Warriors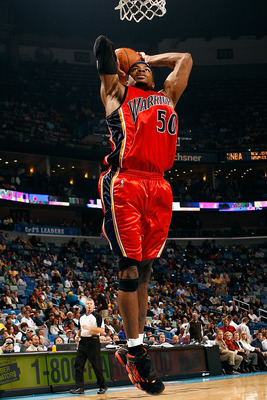 We can talk all we want about needs here. But the fact is, with the team in ownership flux, the Warriors are more about shedding dollars than adding them.
They've already shown that in dealing away Corey Maggette.
They still need a low-post guy, but it's hard to see any spending going on here.
Houston Rockets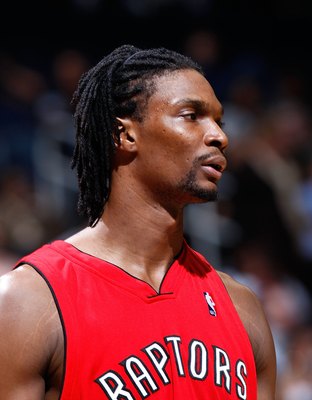 The Rockets are reportedly getting a lot more frisky than you'd think a team with zero cap space would be.
But Houston has big hopes. They are putting on the hardcore sell for Chris Bosh, willing to deal away guys like Shane Battier and Jared Jeffries in a sign-and-trade.
There's also reports that they're equally in love with Joe Johnson. It's another sign-and-trade situation and the Hawks haven't made it clear whether they're interested in that route.
Indiana Pacers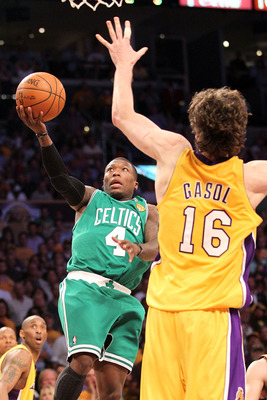 There's no secret here. The Pacers need a point guard. The myriad of rumored draft-day deals involving Indiana did not come to be.
T.J. Ford just has not been the option. Earl Watson is out there, as is a guy like Nate Robinson.
Los Angeles Clippers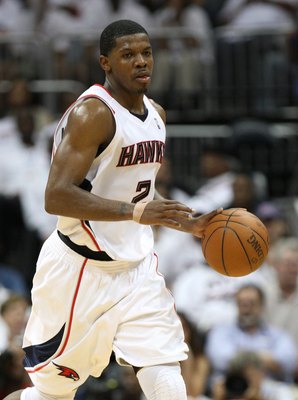 The Clippers are a fascinating team. Do we really believe that Donald Sterling is going to actually use the cap room he has?
If he does, there's rumors that Joe Johnson is a target. And LeBron James remains a sleeper pick here.
There's plenty to be excited about here. They have a stellar core and not a ton of needs.
Los Angeles Lakers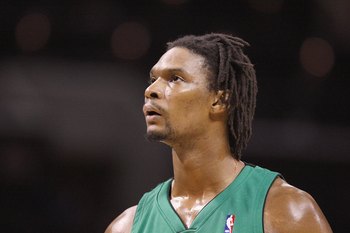 The Lakers are reportedly much busier this week than you might expect.
They'll need to replace Shannon Brown. Raja Bell is reportedly the latest target there.
There's also an increasing chatter about a sign-and-trade for Bosh. Andrew Bynum and Lamar Odom would go to Toronto for Bosh and Jarrett Jack.
Memphis Grizzlies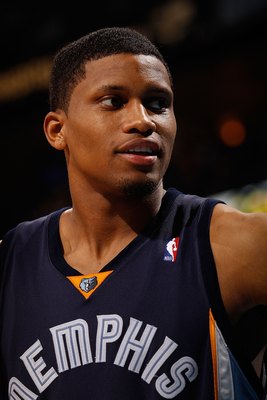 Memphis will have a gaping need if Rudy Gay gets an offer they can't or won't match.
The Grizzlies also have a need at point guard. Again, guys like Kyle Lowry, Watson, and Robinson could work here. If Gay leaves, the team will have around $10 million in cap room to play with, plus a mid-level exception.
Miami Heat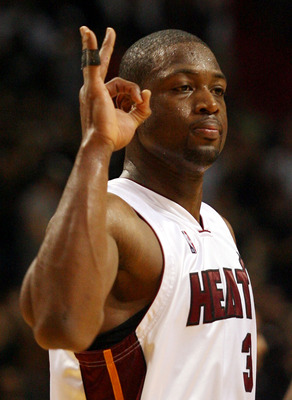 The Heat need a roster.
The talk of the day is that James, Bosh and Wade met over the weekend and have all agreed to sign in Miami.
If that happens, it's all about low-priced filler.
If it doesn't, Boozer, Stoudemire and Bell have all been mentioned. Ray Allen has also been discussed as a good fit.
Milwaukee Bucks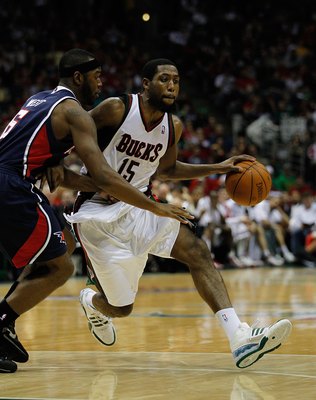 The Bucks have to get John Salmons back first and foremost. It was a good fit.
A guy like Udonis Haslem or Amir Johnson would be a good fit with Andrew Bogut.
The Bucks are likely bigger players next year once Michael Redd's $18 million contract expires.
Minnesota Timberwolves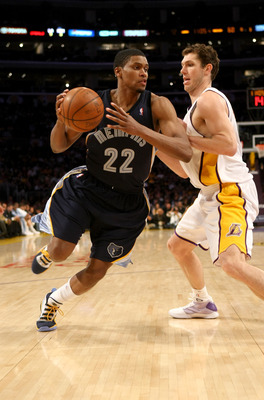 The Wolves have plenty of cap room, and team president David Kahn has been plenty vocal about wanting to land a big-name free agent.
Rudy Gay might be as big of a name that will even look at the lovable losers.
They need a shooting guard. Does a guy like Kyle Korver get overpaid by a guy like Kahn?
New Jersey Nets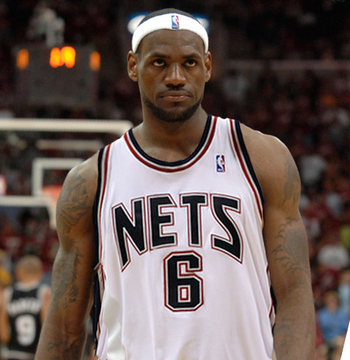 The Nets are gaining steam in the James sweepstakes as Jay-Z gets more and more in the picture. But there's plenty of backup plan talk.
The team reportedly plans to meet with Wade, James, Bosh, David Lee, Gay, and Stoudemire.
Tough sell playing in Newark for the next two years for fans who know you're leaving. But they just moved Yi Jianlian out of town to get to $30 million under the cap, so they think they have the goods.
New Orleans Hornets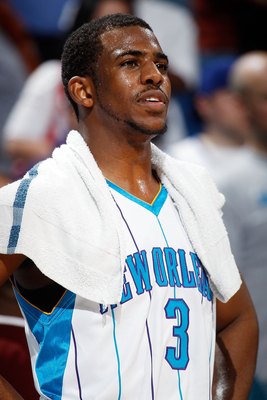 The Hornets have zero cap room. Their ownership is in transition.
Their biggest need is to shower Chris Paul with love. It's unlikely that the team will spend—even on a mid-level exception—until new ownership is in place.
New York Knicks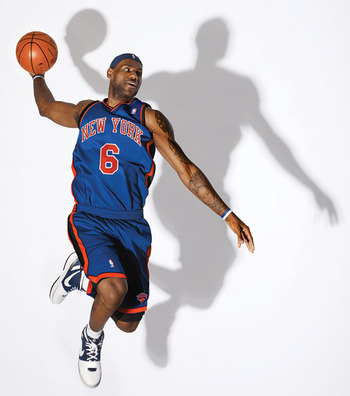 The Knicks are a mess. They have a lot of work to do over the next six weeks.
Amar'e Stoudemire or Joe Johnson are apparently part of Plan A. They want to get a verbal commitment from Johnson before they go trying to court James.
Stoudemire and Johnson together could be the James—less Plan B.
Wade, Gay, and Boozer are also reportedly targets. They will likely lose David Lee before they get around to making him a Plan C.
Oklahoma City Thunder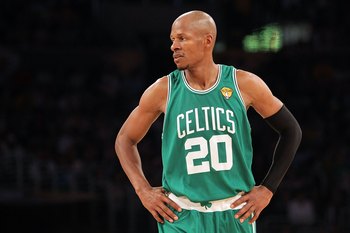 The Thunder need to assure they are set up to sign Kevin Durant to a multi-year deal next summer.
They have about $8 million to chase a low-post threat. That may be the final piece to making a run to the Finals.
There's also chatter that the Thunder could make a run at Ray Allen. Don't see the fit and the dollars working however.
Orlando Magic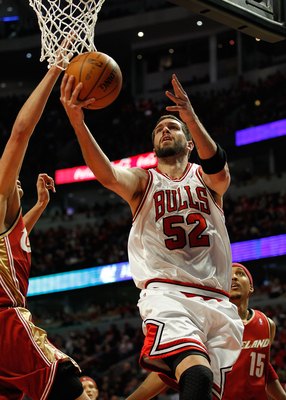 The Magic are likely to be more active trying to swing deals than signing free agents.
They are trying to divorce themselves from Vince Carter. Gilbert Arenas may be coming to town.
There's also talk of the team shopping Marcin Gortat. That may open the door to signing a big man like Brad Miller.
Philadelphia 76ers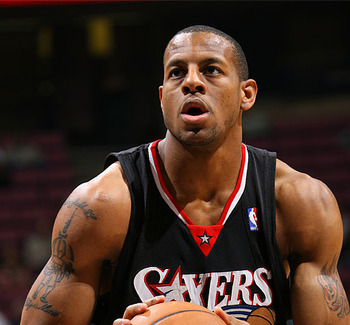 The 76ers are working with a roster already over the cap.
There's plenty of talk that the team may try to deal Andre Iguadala and his $54 million contract over the next few days and go after a three-point threat.
They would also salivate at anyone willing to take Elton Brand's contract off their hands.
Phoenix Suns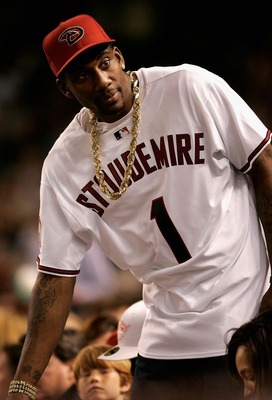 If the Suns are unable to make a deal with Amar'e Stoudemire, there's talk of a widespread rebuilding in Phoenix.
Obviously, they would need to fill Stoudemire's shoes. One option being discussed is David Lee.
Other than that, it's hard to see Robert Sarver spending too much money this summer.
Portland Trail Blazers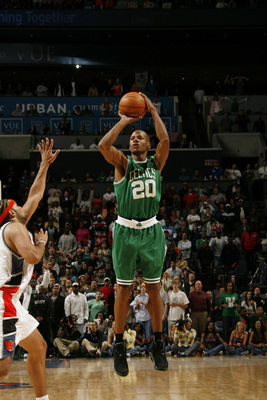 The Trail Blazers are rumored to be shedding Ryan Gomes' contract over the next couple of days.
That would leave them about $10 million under the cap. It may be enough to get a high-quality perimeter shooter to go with Brandon Roy.
A bit of a long shot signing: Ray Allen.
Sacramento Kings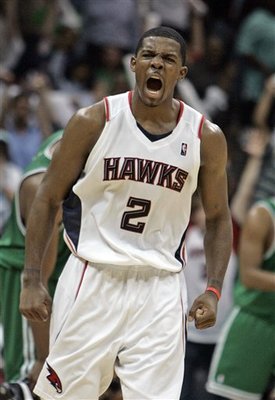 The Kings are set up extremely well after a stellar draft.
Sacramento has one glaring need. They need a backcourt pairing for Tyreke Evans.
The Kings have the money for a max-contract signing. Why wouldn't they go after Joe Johnson?
San Antonio Spurs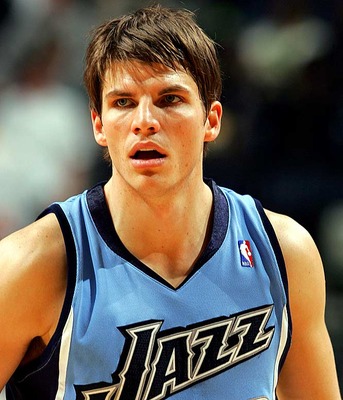 It looks increasingly like Richard Jefferson won't opt out of his contract. If that's the case, he could be sign-and-trade bait for a guy like Joe Johnson.
If Jefferson isn't moved, look for the Spurs to use their mid-level exception to chase a shooter.
A guy like Korver would fit.
Toronto Raptors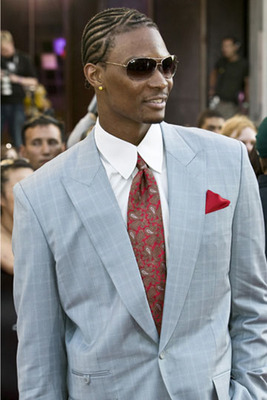 Toronto has a lot of work to do in the next few weeks.
First and foremost is convincing Chris Bosh that a sign-and-trade is the route for him to get the most money out of free agency. If they can do that, they can start to rebuild the roster a bit.
Any free agency needs is going to hinge on the team's ability to get something back for Bosh.
Utah Jazz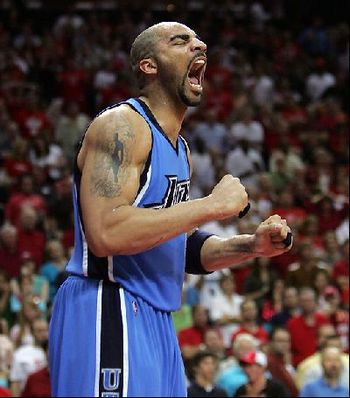 Utah has a huge decision to make. They are nearly over the cap even without Carlos Boozer, so if they re-sign him, they're going into luxury tax land.
Wesley Matthews is also an issue. He's making under $1 million now, but the guard is likely to get a $3-4 million per year deal on the open market.
Washington Wizards
The Wizards' first task it seems is deciding whether Gilbert Arenas is going to be a fit with John Wall.
It doesn't seem like Ted Leonsis is going to use much of the $20 million they have under the cap.
If he were to, a guy like John Salmons or Tyrus Thomas would be a mid-priced valuable addition to a mix that already has No. 8 seed written all over it.
Why the Wizards would take Yi Jianlian is beyond me.
Keep Reading