World Cup 2010: Who Are the Favorites Now?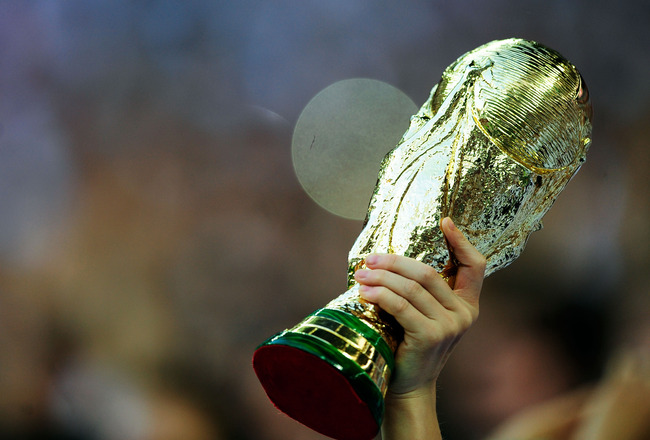 With the shocking exit of two of the tournament favorites and the last World Cup's finalists, Italy, France, and serial under-achievers England, as well as various outsiders, it seems there is little to be predicted accurately in this World Cup.
Who would have backed Switzerland to beat Spain, North Korea to score against Brazil, or Serbia to beat Germany?
As we reach the latter stages of the tournament I will examine the teams left in which I think have the most realistic chance of being considered favorites.
6: Portugal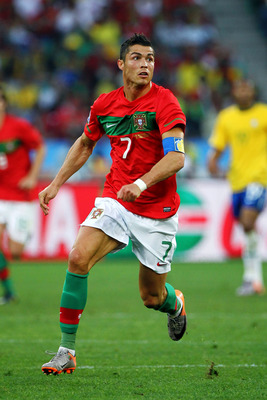 Portugal has never won the World Cup, losing the third place play-off to Germany in 2006. The current team is an able bunch, including Eduardo, possibly the most impressive keeper at the tournament so far, and Cristiano Ronaldo.
Portugal face an uphill struggle to reach the final, competing against neighbors Spain in the round of 16, and the winner of Germany vs. Argentina afterward, but with their passing ability and impressive defense there is no reason Portugal cannot continue their drive deep into the tournament.
5: Holland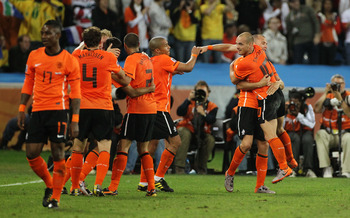 Holland has not been to a World Cup final since the seventies when they awed the world with their 'Total Football' principles.
This reinvention of the Holland team boasts plenty of talent but plays to a more rigid system. They have star power going forward with Arjen Robben and Wesley Sneijder and Robben van Persie, but they are susceptible at the back. They face Brazil in the quarter finals, so expect them to give Brazil the toughest game of their tournament so far.
4: Germany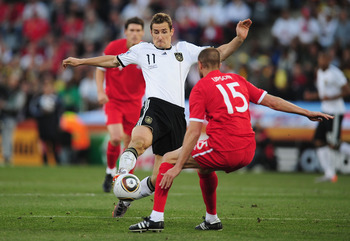 This young German team has overcome a difficult group and a potentially tricky round of 16 game with aplomb. They are a potent mix of pace and skill with a couple of experienced heads in there to lead the younger players.
Looking at Germany's best two displays, Australia and England, it becomes clear that they are not as inexperienced as their coach might like you to believe, and it would not be a major upset if they were to beat Argentina. If they manage that, then who knows how far they might get.
3: Spain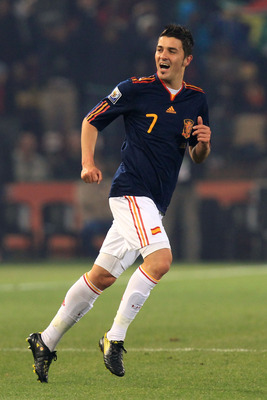 Spain came into this tournament with the heavy burden of being named favorites. Spain has a long history of World Cup failure, but this time they are coming as European Champions. No one should underestimate them in the slightest. They have not played at top form yet but have been largely successful. Keep an eye on David Villa, who has been one of the strikers of the tournament, to make a difference in tight games.
2: Argentina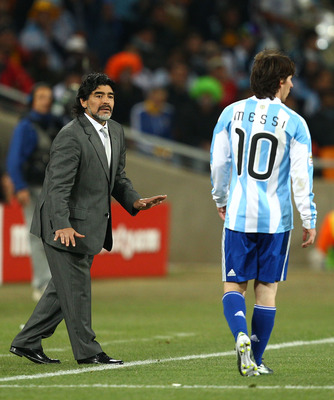 Argentina is always ranked amongst the favorites and this World Cup is no exception. Blessed with seeming endless talent in attack, including Lionel Messi, they are sometimes a little nervy at the back. Their match with Germany is sure to be a classic. Argentina also has a few defensive frailties, but outscoring them is never going to be easy. They are real contenders for the title.
1: Brazil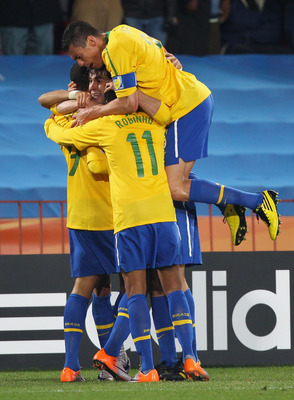 The seemingly endless Brazillian supply line of talent has not stopped and this Brazil team has some outstanding individuals. What is new is the sense of discipline that coach Dunga has implemented into the team. No longer does the whole team attack at will but they are more measured, a potent combination. It is quite possible that Brazil will add a sixth World Cup to their collection, and then in four years time they will be hosting the competition! Be afraid.
Keep Reading