Cincinnati Bengals Preview: 2010 Season Predictions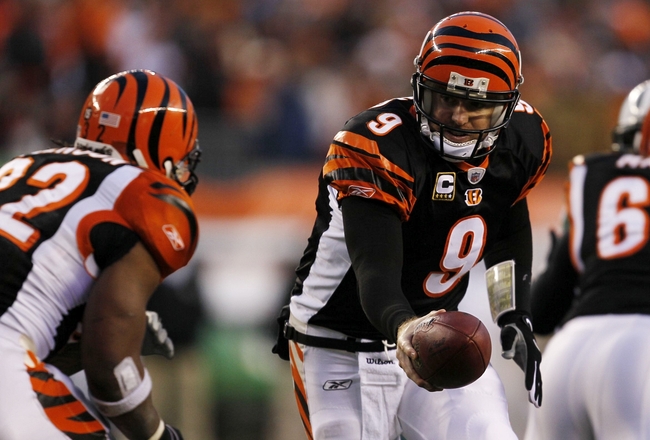 With training camp a little over a month away, the Cincinnati Bengals enter the 2010 season looking to defend their AFC North title.
It won't be easy.
It's been 28 years since the Bengals recorded back-to-back winning seasons, but Cincinnati has made enough key off season moves to be considered playoff contenders once again. Not only were they successful in free agency by signing Antonio Bryant, but they also added key players to the passing game by selecting Jermaine Gresham and Jordan Shipley in the 2010 NFL Draft.
There's no debate — when it comes to whether or not the Bengals have it what it takes to go the distance in 2010, its just a matter of how each game plays out for them.
Returning to the playoffs won't be easy, as they have the fourth toughest schedule next season. After surprising the NFL world last season by winning the AFC North, they are clearly capable of doing it again.
Here's a game-by-game prediction for the Cincinnati Bengals in 2010.
Week One — @ New England Patriots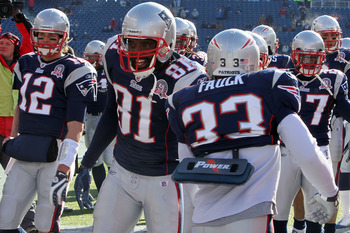 As long as Tom Brady is calling the shots at quarterback, the New England Patriots are always going to be considered a tough team to face.
The last time these two teams met on opening day came in 2001, with the Bengals escaping with a 23-17 win at Paul Brown Stadium. Unfortunately for them, the Patriots have won their last six opening day games in a row and seven of their last eight.
Prediction — Patriots 31, Bengals 24
Week Two — Baltimore Ravens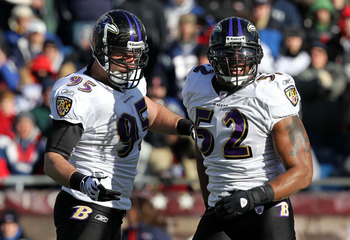 Many analysts expect the Baltimore Ravens to take the AFC North in 2010, and they can arguably be considered Super Bowl contenders.
With an already stellar defense and powerful running back, the Ravens added a key weapon for Joe Flacco by trading for WR Anquan Boldin.
As intense as this match up will be, let's not forget that the Bengals also added key members to their passing unit while already sporting one of the top overall defenses and a strong running game, led by Cedric Benson.
Prediction — Bengals 20, Ravens 17
Week Three — @ Carolina Panthers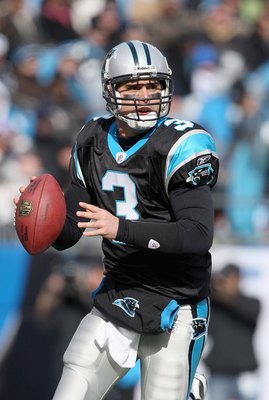 Steve Smith is expected to be back for the start of the year and Matt Moore finished strong last season, leading the Carolina Panthers to a 4-1 record as a starter.
But, with the departures of Jake Delhomme and Julius Peppers, the Panthers may experience a tough transition process to start off their 2010 season, which could benefit the defending AFC North champions.
Prediction — Bengals 31, Panthers 14
Week Four — @ Cleveland Browns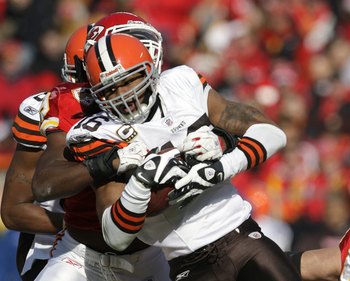 The Cleveland Browns appear to be one of those teams that could surprise in 2010 after an off season that consisted of not only changes at quarterback, but in management as well.
They gave Cincinnati a run for their money at the Dawg Pound last season — the Bengals barely escaped with a win in overtime thanks to a late 15 yard scramble by Palmer on 4th down. Three plays later, Shayne Graham nailed a 31-yard field goal to seal the 23-20 win.
Prediction — Bengals 34, Browns 10
Week Five — Tampa Bay Buccaneers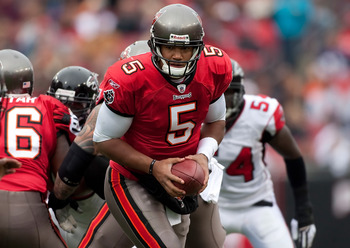 When the schedule was released for the upcoming 2010 season, the Week Five match up against the Tampa Bay Buccaneers was circled as one of those "should-win" games.
The Bucs are coming off of a disappointing 3-13 season and seem to be at least another year or two away from becoming serious contenders. Considering the difference in success between both teams last season, Tampa Bay may be over-matched by Cincinnati in this game.
Prediction — Bengals 38, Buccaneers 7
Week Seven — @ Atlanta Falcons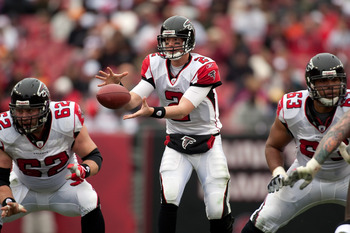 With Matt Ryan and Michael Turner returning to full strength, don't be surprised if the Atlanta gives the New Orleans a run for the division this year.
The Georgia Dome is never an easy environment for opponents to play in, but the Bengals may have the upper advantage with Mike Zimmer's defense.
Prediction — Bengals 17, Falcons 10
Week Eight — Miami Dolphins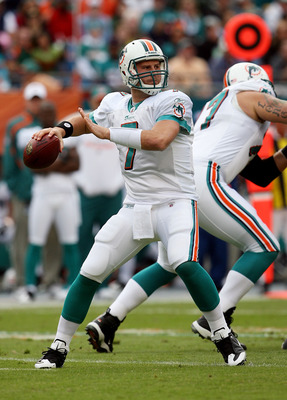 Life on offense will be much easier for Chad Henne and the rest of the Miami Dolphins after acquiring one of the top wideouts in Brandon Marshall.
Last season, Cincinnati's defense managed to hold him to just four receptions for 27 yards. With one of the best duos at cornerback in Johnathan Joseph and Leon Hall, the Bengals should be able to get past the Dolphins in this match up at Paul Brown Stadium.
Prediction — Bengals 27, Dolphins 17
Week Nine: Pittsburgh Steelers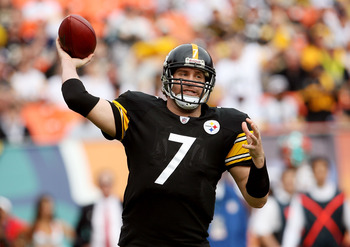 The Bengals host their first Monday night event at Paul Brown Stadium since 2007 when the Pittsburgh Steelers visit in a critical match up. With the AFC North up for grabs between three serious contenders, this could be a pivotal win for both teams at this point in the season.
Cincinnati managed to end Ben Roethlisberger's 11-game win streak against Ohio teams at Paul Brown Stadium last season and look for them to put up another strong effort against Pittsburgh in this Monday night battle in the jungle.
Prediction — Bengals 20, Steelers 14
Week 10 — @ Indianapolis Colts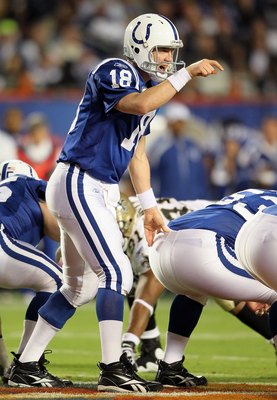 The Bengals have lost their last six contests against the Colts, with their last win coming in 1997. Throughout his career, Peyton Manning has managed to pick apart defenses no matter how dominant they are.
With one of the highest-rated offenses in football, the Colts may be too much for the Bengals to handle away from home.
Prediction — Bengals 24, Colts 30
Week 11 — Buffalo Bills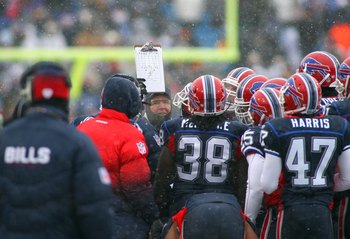 Like the game against the Buccaneers in Week 5, the Buffalo Bills in Paul Brown Stadium should be considered a "should-win" game for the Bengals.
Then again, in the NFL, there are no guarantees. But, this is the Bills we're talking about here — a team that seems over matched against the Bengals, especially in Cincinnati.
Prediction — Bengals 38, Bills 10
Week 12 — @ New York Jets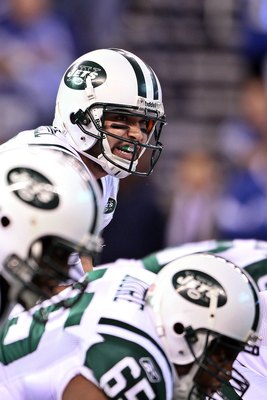 The Bengals earned a rematch against the New York Jets on Thanksgiving — the same team who eliminated them from the opening round of the playoffs last January.
Not only will the Jets house one of the top defenses again for 2010, but a number of key off season additions including Santonio Holmes, LaDainian Tomlinson, and Antonio Cromartie make them the team to beat in the AFC East. Now that Mark Sanchez has a year under his belt, the Jets may have one of the top teams in 2010.
Prediction — Jets 17, Bengals 13
Week 13 — New Orleans Saints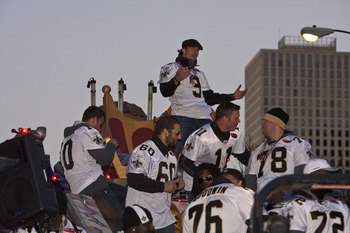 The defending Super Bowl champions averaged 31.9 points per game last season and as long as Drew Brees is healthy, the New Orleans Saints will continue to be one of the highest-powered offenses in 2010.
The Bengals will make this a good match up, but the Saints' offense may be too much for the defending AFC North champs to handle.
Prediction — Bengals 24, Saints 31
Week 14 — @ Pittsburgh Steelers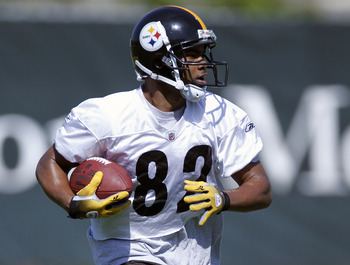 After a 6-2 start last year, the Steelers went on a five game losing streak before finishing the season 9-7 and falling just short of the playoffs.
They lost two key games to the Bengals by a combined nine points in 2009, but don't expect that to happen again. The Steelers and their fans were shocked to see Cincinnati win both games last season and they sure won't let it happen again this year.
Prediction — Bengals 14, Steelers 24
Week 15 — Cleveland Browns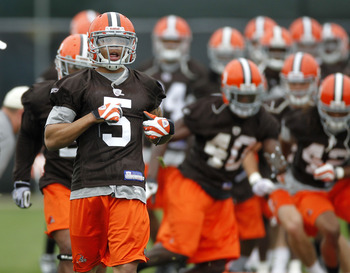 Cincinnati has won nine of their last 11 contests against Cleveland and will face them at a critical point in the season with the playoffs right around the corner.
The Browns may be a sleeper team to keep an eye on next season, but with the possibility of a postseason berth, the Bengals realize how important each game within the division is. Expect them to use everything they've got — both on offense and defense.
Prediction — Bengals 31, Browns 13
Week 16 — San Diego Chargers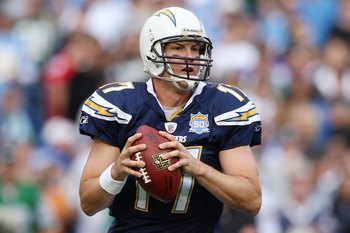 The San Diego Chargers have won four consecutive AFC West titles and are always considered Super Bowl contenders.
Last year, the Bengals came back from 11 points down in the fourth quarter before Nate Kaeding kicked the game-winning 52-yard field goal in the Chargers' 27-24 win.
A critical match up between two playoff contenders, expect another tough and gritty game between the Bengals and Chargers, with the Bengals barely edging out San Diego.
Prediction — Bengals 28, Chargers 27
Week 17 — @ Baltimore Ravens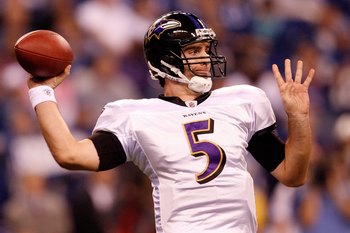 The 2010 season will finish up with each team playing against one of their division rivals.
The Bengals square off against a Ravens team that many expect to make a serious run at their first AFC North title since 2006.
Chances are good that both teams will be fighting for not only their playoff lives, but a chance for the division title. Like the Steelers, the Ravens will look for revenge against the Bengals who defeated them twice last season.
Prediction — Ravens 28, Bengals 20
Final Outcome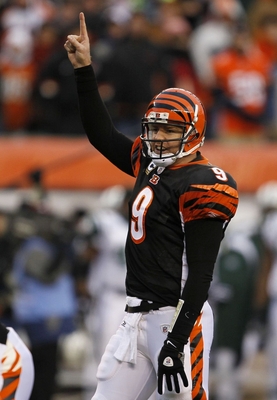 Despite their tough schedule, the Bengals finish the 2010 season 10-6 and reach the playoffs for the second-straight season. They record back-to-back winning seasons for the first time in 28 seasons, keeping Marvin Lewis' job safe for at least one more year.
Keep Reading

Cincinnati Bengals: Like this team?