Team USA in 2014 World Cup: The Future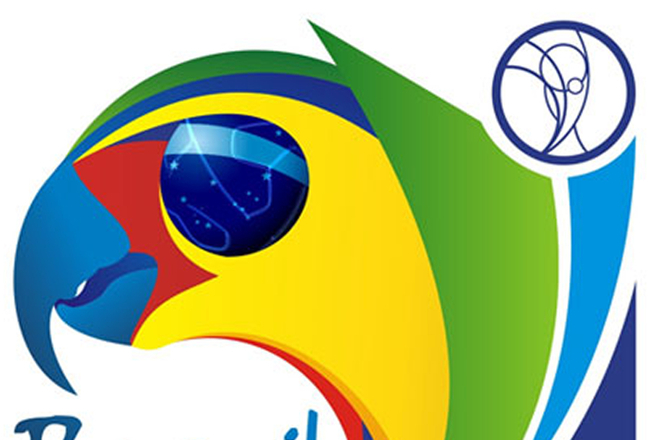 After a heartbreaking and heart wrenching loss to Ghana, the USA has been eliminated from the 2010 world cup, and now we begin looking to the future. In 2014, the World cup will be held in Brazil and what does the future hold for USA soccer?
Coach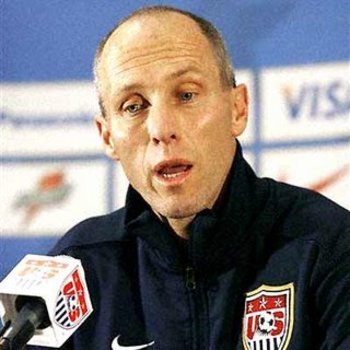 there are many variables when looking at the future for this team, and this is one of them, the current coach, Bob Bradley has a pretty impressive record of 30-20-8. However under Bradley the US has fallen into a habit of allowing goals early forcing them to dig out of a hole the entire match. When the US strikes first, they have also gotten into a habit of surrendering the lead such as the Confederations Cup final and the qualification match vs Mexico. Bradley has also had great moments as head coach such as topping CONCACAF in qualifying, defeating Egypt to advance in the Confederations Cup, defeating Spain, and topping group C. As we saw against Slovenia and Algeria it seems he can give some great halftime speeches. There have been good and bad moments under Bradley but you get that with any coach. In my opinion Bradley deserves to stick around for at least the two years until qualifying. We'll see what they can do in some high quality friendlies to determine his future.
Goalkeeper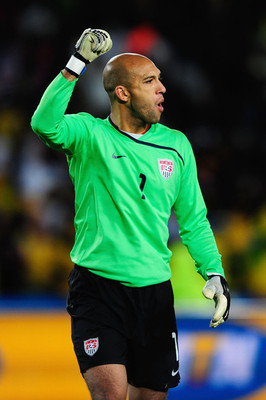 Tim Howard has proven himself to be one of the top keepers in the world, but he is starting to age a little, he is currently 31. Goalkeepers can usually perform pretty well at 35 but he if his skills begin to decline in the future we have the formidable backup Brad Guzan. While Guzan might be called "backup", he is a great keeper, he was the keeper in the 3-0 victory against Egypt, and played throughout qualifying. During qualifying for 2014 the US should use a steady rotation of the two ensuring both are at peak for the world cup because both can be world class keepers and Howard has already proven that, but he might be too old to perform as well in 2014.
Defenders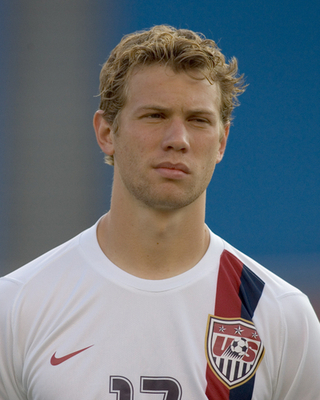 Cherundolo, DeMerrit, and the captain, Bocanegra will be too old to continue international play in 2014. Italy gave us a fine example of what fielding a team that's too old on the pitch. Luckily the US has some good up and coming defenders such as Jonathon Spector. In addition Clarence Goodson who played while Onyewu was hurt and earned himself a spot on this year world cup roster although he didnt get any playing time, four years from now wiill be his last chance to compete on the worlds biggest stage. Goodson, Spector Oguchi Onyewu (Gooch) and Jonathon Bornstein can combine for a formidable back four. The USA has the least depth at defense.
Midfielders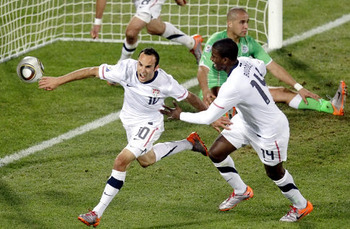 The current cornerstones of this team Donovan and Dempsey should still be able to compete at the International level. Donovan will be 32 and Dempsey will be 31 both could bring the necessary experience to the pitch for the US to succeed. Michael Bradley played really well this world cup and gained valuable experience. Bradley seemed to be everywhere at both ends of the pitch and provided many great tackles, passes, and the game tying goal against Slovenia. In addition Felihaber and Torres also got some playing time in this world cup to gain some experience and will continue to mature and progress and should be ready for the big time come 2014. Although he did not make this years roster Sacha Kjlestan will continue to progress, he played in last years Condfederations cup against high quailty opponets. It seems we have been hearing his name forever but maybe Freddy Adu might finally be ready for big time competition (stranger things have happened).
Strikers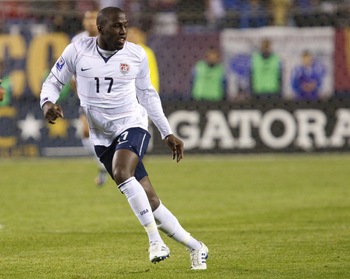 The US seems as if they have a great shipment of strikers coming for 2014. Jozy Altidore got valuable world cup experience, although he didn't get any goals, he seemed to play pretty well throughout the tournament always being a threat. Jozy still needs to mature mentally, physically, and skillfully for 2014. Jozy should be able to do this and lead the US in scoring come 2014. In addition to Jozy Charlie Davies will recovery from his horrible crash and perform well and get even better over these four years. It hurt not having him this year. Holden Buddle and Findley shall also be ready to perform at such a high level, giving the US a pretty good set of strikers.
The remaining 23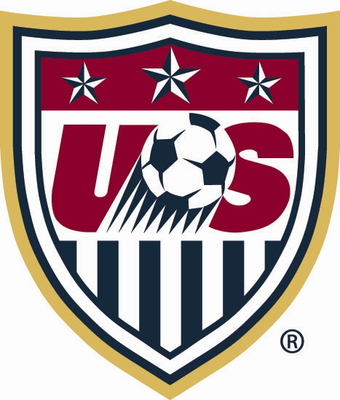 predicting the rest of the 23 the US will send to Brazil is about as easy as predicting the 50th president of the US. Hopefully the MLS will continue to grow as league and produce more homegrown talent. Also next year in Colombia, is the U-20 world cup it will be interesting to see how the US future stars can perform in their first major international competition. Here is the player pool for the US U-20 team http://www.ussoccer.com/Teams/Youth/US-Under20-Men/Player-Pool/2010-Player-Pool.aspx. Also in 2012 the Us will send the U-23 squad to London for the Olympics, hopefully the US young guns can mature and get closer for the level they need to be at for the world cup. Also world cup qualifying begins in 2012.
The Keys To Success in 2014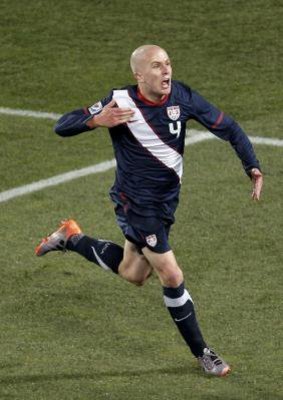 The main key for the US to be successful in 2014 is the maturation of the younger players. Kjleshtan, Spector, Holden, Buddle, and Torres won't be grabbing headlines but should become quality players. The two stars, Donovan and Dempsey will be on their last legs of competition in 2014 and Altidore and Bradley must be able to take over their roles and carry the team deep into the tournament.
The future of Soccers popularity in the US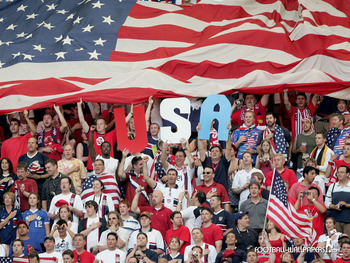 Soccer's popularity was at an all time high after Donovan's goal against Algeria. All of America had world cup fever. The Ghana match was one of the most anticipated matches in US history. Hopefully the loss won't drive away fans of the beautiful game. The more soccer grows here the better, more fan interest=more revenue, more revenue=better training, development, personnel, and all this will lead to better play. Soccer needs to become more mainstream. Americans need to realize there's more soccer aside from the world cup, so find a local MLS team and go to a match. The problem is The US national team dosent play meaningful matches for another 2 years in qualifying. Hopefully soccer in America continues a rise in popularity and the US national team continues to get better and let the road to 2014 begin for America. USA 2014
Keep Reading

United States (National Football): Like this team?