New York Jets History: Comparing Darrelle Revis To Past Jet Cornerbacks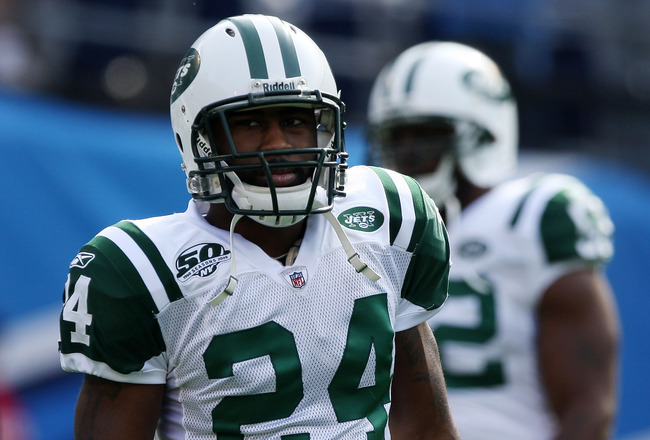 For three seasons, Darrelle Revis has been a key member of the secondary for the New York Jets. When they play the Jets, each opposing team's best receiver is said to be "trapped on Revis Island."
Revis had a breakout 2009 season where he shut down almost every single receiver that he faced, and quickly became a favorite among Jets fans and media.
Though Revis is arguably the best part of the Jets top-ranked defense right now, where does he stand in all-time Jets history? Let's have a look at past Jet cornerbacks.
Aaron Glenn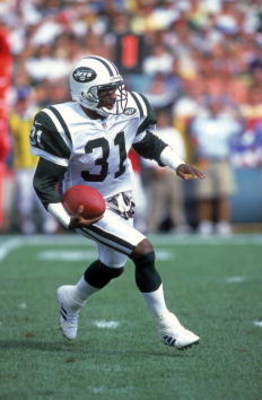 One of the first great Jet cornerbacks who comes to mind is Aaron Glenn. Glenn was taken in the first round by the Jets in 1994, and played eight seasons for the Jets before being picked up by the Houston Texans in the 2002 expansion draft.
Glenn made the Pro Bowl twice as a Jet, in 1997 and 1998, and once more as a Texan in 2002. During eight seasons in New York, he had a total of 24 interceptions, and started all but eight games.
Obviously, Revis, is still young and has only spent three seasons with the Jets, but if he can stay healthy, he can have more of an impact than Glenn.
Bobby Jackson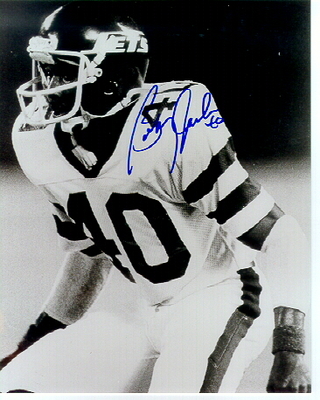 A sixth-round pick in 1978, Jackson went on to a eight-year NFL career, all with the Jets. He amassed a career total of 21 interceptions, and was named to the AFC All-Rookie team in 1978 after intercepting five passes.
Unfortunately, Jackson only played two full 16-game seasons with the Jets.
Jackson is considered one of the top three cornerbacks in Jets history, although he never made a Pro Bowl, which is something Revis has already done twice in three years.
James Hasty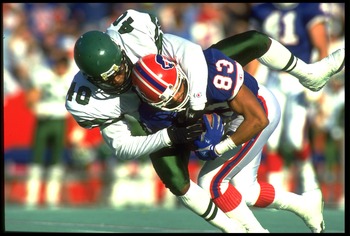 Hasty was taken in the third round by the Jets in 1988, and went on to play 14 seasons in the NFL, the first seven with the Jets. Hasty was extremely durable, as he started in all but one game in those seven seasons. He had a total of 24 interceptions as a Jet.
After leaving New York, Hasty played six years for the Kansas City Chiefs, where he was a Pro Bowler in 1997 and 1999. Hasty never made a Pro Bowl with the Jets though.
Johnny Sample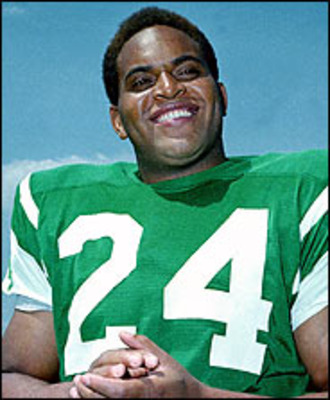 After playing the first eight years of his career with Baltimore, Pittsburgh, and Washington, Johnny Sample came to the Jets in 1966.
Sample had 17 interceptions in three years as a Jet, and basically had his best years with them. But what's most notable about Sample? He was the starting corner for the Jets' 1968 Super Bowl squad—the only championship in Jets history.
Revis may have Pro Bowl appearances, but Sample, who passed away in 2005, has a championship ring.
Ty Law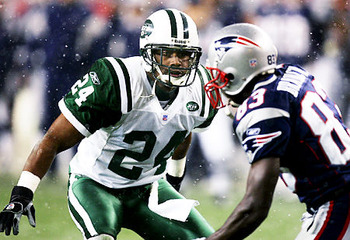 A long-tenured member of the New England Patriots, free agency allowed Ty Law to wander over to the Jets in 2005. The Jets had high expectations, and Law didn't disappoint, as he was the Jets' only Pro Bowler in 2005, and set a career high with 10 interceptions.
Unfortunately, Law was cut by the Jets after that season to make cap room. He returned late in 2008, and played in seven games, but was not much of a factor.
So while Ty Law did have one great season as a Jet, Darrelle Revis has had three great seasons, and is still going.
Keep Reading

New York Jets: Like this team?