Paraguay vs. Japan FIFA World Cup 2010: Top Matchups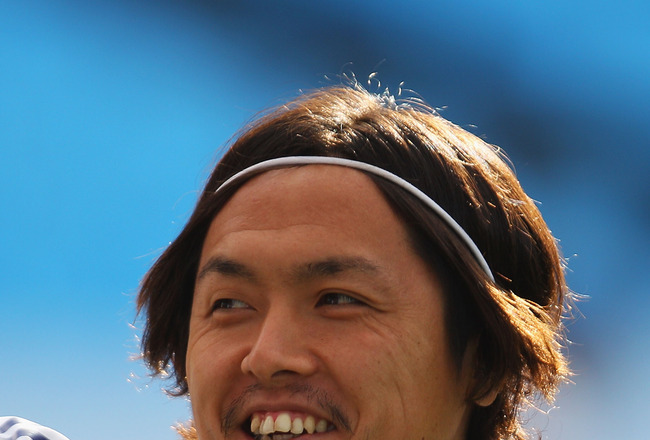 In the latest round of World Cup action, Paraguay and Japan will square off to see who will advance closer to the finals.
If history alone would tell us who will win the match, the safe bet would be Paraguay, who has beaten the Japanese twice in the past and outscored them 7-4.
But, as we know, anything can happen in the World Cup. Let's see if the game's top matchups will be a better indicator of who will win.
The Goalies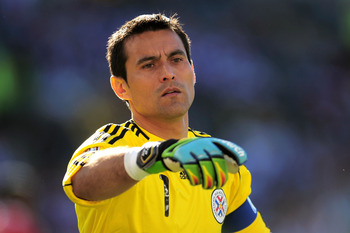 Justo Villar or Kawashima—which one will make the most crucial saves?
Villar has only surrendered one goal in the World Cup, so look for him to keep the stingy defense alive.
Japan has their own effective defense and has also only given up one goal.
The match may very well come down to who can make a crucial stop, since both of the defenses are exceptional and not a whole lot of second-chance shots may be taken.
Roque Santa Cruz and Keisuke Honda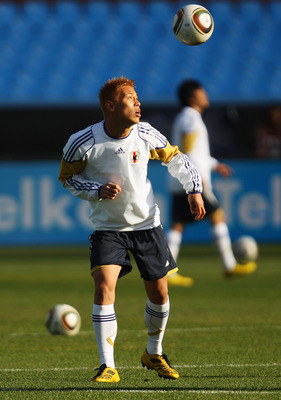 Santa Cruz has been an important part of Paraguay's offense despite the fact that he hasn't scored a goal.
He will be looking to put one in the back of the net, but Japan's organized defense will be a tough test.
Honda will look to use his free kick skills to put Japan on the board, but remember Paraguay has only given up one goal so far in the tournament.
Komano and __?__ : Defense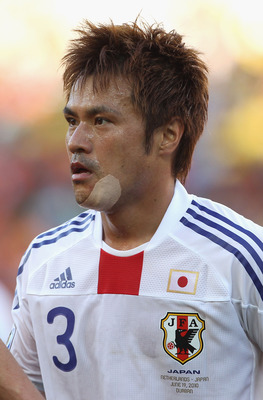 Japan's Komano will be expected to be play stellar defense for his squad, but Paraguay's Victor Caceres is suspended for this game.
It is still unclear as to who will take Caceres' spot, but there is little doubt that the team will be banking on the replacement to come up big.
Okubu and Barrios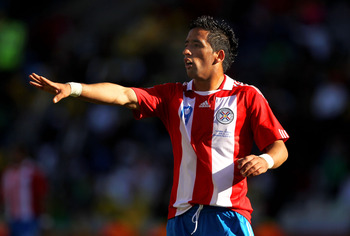 Okubu and Barrios will be expected to keep pressure on the goalies by taking plenty of shots.
Japan will most likely begin in a defensive game plan, before switching their style as they start attacking.
Since Paraguay is expected to come out of the gates and stay offensive, perhaps the focus of the game will shift into the middle of the field.
The Prediction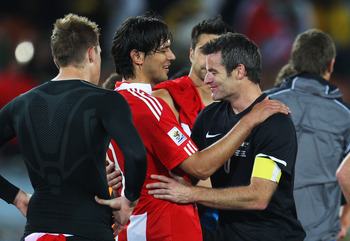 Over the course of the match, Paraguay is expected to shake things up and continue to find ways to penetrate Japan's offense.
Whether or not Japan can keep them at bay is the key question for the match. If Paraguay's efforts fall short, the Japanese may come out on top.
With that, and the projected odds for the match, look for Paraguay to come out on top 2-1 and advance to the next round.
Keep Reading