World Cup 2010: Landon Donovan Is No Lionel Messi, Why U.S. Crashed Out
In what might have been an easy draw for the United States after avoiding Germany, the national team lost to hard-working Ghana in extra time.
After a series of late goals, disallowed goals, and early conceding, the United States are finally out.
They leave beaten by a team that they lost to in 2006.
Although many will think that the United States exceeded expectations, they didn't.
A draw to England, another draw to Slovenia, a victory against Algeria and then the loss to Ghana. It doesn't really spell out impressive.
The United States are ranked 14th and should have at least put in more effort. Here are the reasons for which they got knocked out when it mattered.
Reaction Coaching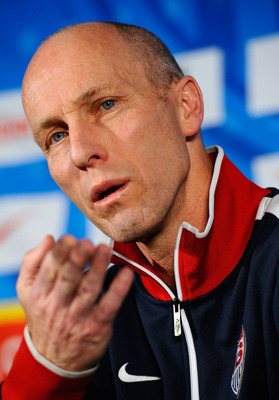 Is it from conceding early goals, to scoring only one goal in the first half (a Green error), or maybe just waiting till there is a missed call to blame?
Bob Bradley looked like he never had a plan heading into most of the games for the United States, often relying on Landon Donovan and Clint Dempsey.
As a reaction coach, his team always comes back out of halftime looking stronger—that is because they have a deficit to overturn.
What is wrong with organization at the back and in midfield from the start, controlling the game and winning?
A Real Deep-Lying Playmaker
The United States never controlled possession and gave away the ball cheaply in midfield as was evident against Ghana and Slovenia.
If the United States had a deep-lying playmaker who distributes passes effectively, maybe it would have been a different outcome.
Kevin Prince Boateng did a good job for Ghana. The United States needs to also get a midfield enforcer.
Can We Get Some Reinforcements?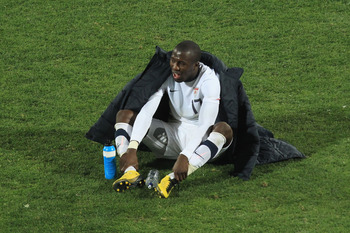 A striker's job is to score goals. When you take a look at the list of top goal scorers in the World Cup, you see David Villa, Gonzalo Higuain, Luis Suarez, and others.
No American striker scored this campaign, and that is a real letdown.
Landon Donovan is No Lionel Messi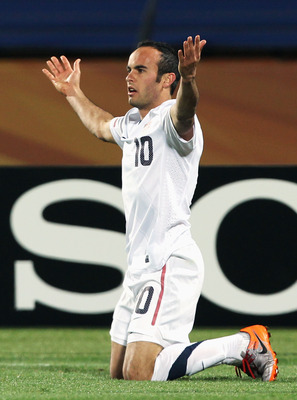 Don't get me wrong, Landon Donovan is a great player. He has an eye for goal and takes very good set-pieces.
He also scored in all but the game against England, including the very emotional one against Algeria.
In all reality, Donovan cannot do it alone, even Lionel Messi has Carlos Tevez and Gonzalo Higuain to score goals and create plays.
Donovan gave his all, but did the rest of the team give theirs?
Keep Reading

United States (National Football): Like this team?