NBA Free Agents 2010: Top Destinations for LA Lakers' Shannon Brown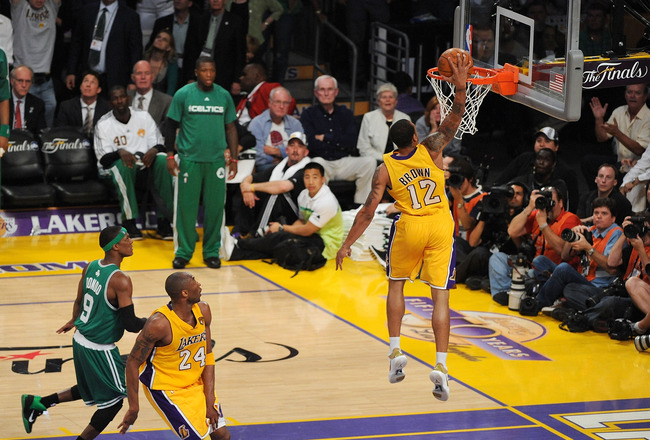 According to numerous sources including the LA Times, Shannon Brown will opt out of his contract by the deadline of June 30.
In doing so, Brown will join a free agent pool already littered with names like James, Bosh, and Wade.
For teams who can't afford the high-priced superstars, Brown can certainly be a viable secondary option in this summer's market.
In his current contract with Los Angeles, Brown is supposed to earn $2.15 million next season. By throwing his name into the free agent pool, Brown will certainly get a nice raise very soon.
Brown is coming off of a career year with the Lakers which culminated in two spectacular dunks during Game Six of the NBA Finals.
Here are the top destinations for where Shannon Brown will land in free agency.
Boston Celtics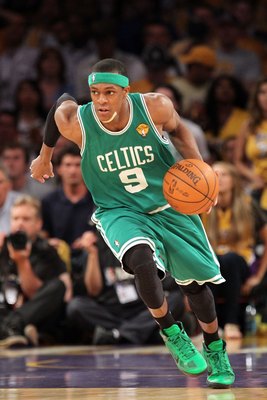 With Ray Allen's $18 million cap number coming off the books this summer, the Celtics will be in a position to find a shooting guard at a much lower price than Allen's.
Brown won't completely fill the void left by Allen, but he will add youth and athleticism to an aging Boston squad.
Brown could certainly run the wing alongside Rajon Rondo, and that combination could become spectacular to watch on the open floor.
Atlanta Hawks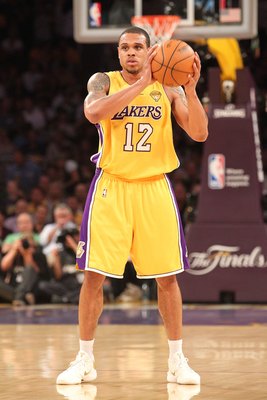 Atlanta's chances of doing something big in the NBA playoffs may already be over with the departure of Joe Johnson to free agency.
If Johnson does not re-sign with the Hawks, Atlanta will be left scrambling to pick up the pieces.
Jamal Crawford is in line to take over for Johnson, but I believe he is better suited to come off the bench than start.
If the Hawks were to sign Brown, they would most likely rotate Crawford with both Mike Bibby and Brown. Since Brown has never been a starter, Crawford would still see significant playing team.
Brown would join fellow high-flier Josh Smith, and together they could create one of the most entertaining duos to watch in the NBA.
New York Knicks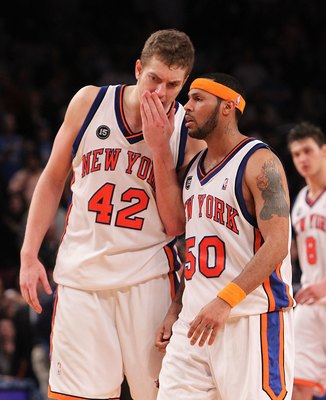 If the Knicks can't sign one of the big-name superstars this summer, they're in deep trouble.
New York currently sits at roughly $18 million in cap responsibilities for next year. Therefore, they could sign two players to maximum contracts, or they could sign roughly a half dozen mid-level players.
Brown would most likely become a starter in the Knicks lineup from day one if they don't sign someone like Dwayne Wade or Lebron James.
It could also be more for Brown monetarily. The Knicks have a way of giving out big contracts to mid-level talent, and Brown could certainly have a big pay day in the Big Apple.
Cleveland Cavaliers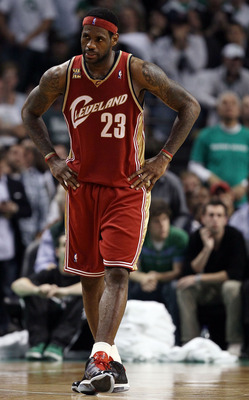 Brown was drafted by the Cavaliers in 2006, and he could return to them in 2010.
If LeBron James departs from Cleveland, the Cavaliers will be looking anywhere and everywhere to fill that position.
Brown is certainly no LeBron, but he could produce nicely for the Cavs. Currently Anthony Parker and Delonte West are the top shooting guards in Cleveland.
I would start Shannon Brown over either of them. All three of these players averaged roughly the same amount of points per game in 2009, but Brown would certainly bring more excitement to a Cleveland squad that will desperately need it if LeBron leaves.
Los Angeles Lakers
One question Brown must answer is why would he ever leave Los Angeles to begin with.
He is coming off the best year of his career, and he just won an NBA championship. Los Angeles is a pretty nice place to live, too.
Brown is doing the right thing by opting out of his contract, but he shouldn't burn bridges with the Lakers' management. Brown fills a nice role for the Lakers currently, and that role should expand next year.
Derek Fisher is an unrestricted free agent this summer, and Jordan Farmar is a restricted free agent.
If Brown wants to stay, the Lakers will need to give him a raise, but Brown should not be too greedy in this matter.
Keep Reading

Los Angeles Lakers: Like this team?