LeBron James NBA Trade Rumors: 10 Trades That Affect Where He Signs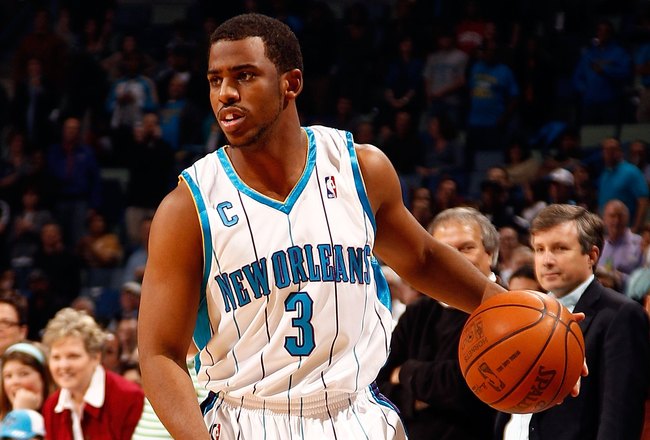 Who is going to blink first?
That's the biggest question heading into Thursday's opening of the NBA free agent flood gates.
Many of the top names have said that they're all waiting to see what LeBron James does before they act—aka, the dominoes falling behind The King.
Anyone not named Dwyane Wade, Chris Bosh, or Joe Johnson seem to believe that the should wait to see what transpires before making their own decisions.
Translation: Start making deals, NBA executives. The King is waiting to see if you can make the right deal that smells like a dynasty.
There's plenty of movement that could sway favor, including a doozy we've saved for last.
Gilbert Arenas to the Knicks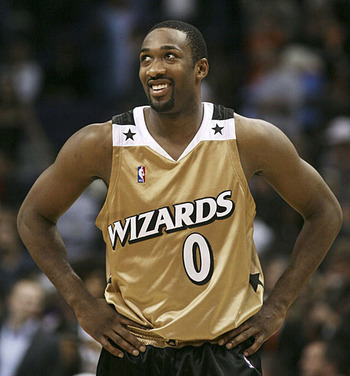 ESPN's Ric Bucher and others feel there is no way that the Wizards will hold on to Gilbert Arenas now that they have John Wall and Kirk Hinrich.
So what if the Knicks get a sense that they can snag a big man but might get shut out by Wade and Johnson?
That's when they go get Arenas and his four-year, $80 million contract.
A deal for Arenas could be enough to sway a big name to come. That's a huge maybe. Before you blow up the comments, please know I know it's a long shot.
Andrew Bynum for Chris Bosh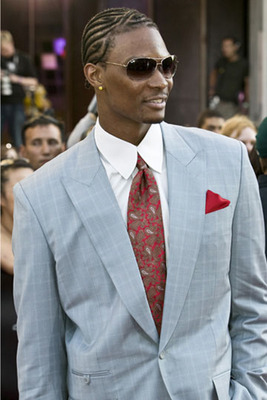 There was plenty of talk before the NBA Finals of a sign-and-trade between the Toronto Raptors and Los Angeles Lakers.
Surprisingly, even after the Lakers' second straight title run, that talk is even livelier.
There's a growing sense in L.A. that Jerry Buss wants to shake up the mix and is worried that Kobe Bryant is carrying too much of the load.
Bosh could be the shiny new toy for the Bussman. That means Andrew Bynum and his potential go to Toronto.
With Bosh off the market, James would seriously re-evaluate his options.
Suddenly, a sign-and-trade with the Mavs would sound pretty attractive.
Chris Bosh to the Rockets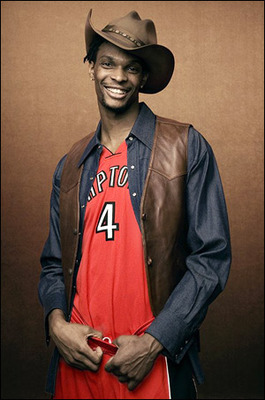 The Rockets are talking a big game in Houston. There's a lot of buzz that the team is going to put on the full-court press to get Bosh.
They feel they have the pieces to be a player in a sign-and-trade with Toronto and that Bosh will believe that Yao Ming is his best pairing.
Again, with Bosh and possibly Joe Johnson—if you believe the Rockets pie-in-the-sky dreams—off the market, James' options for an instant title seriously shrink.
Chris Paul to the Nets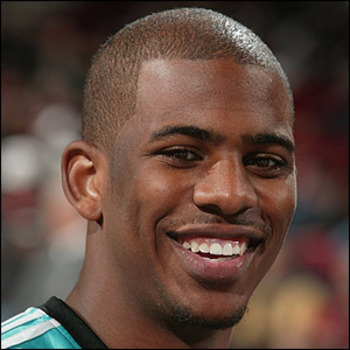 It's the rumor that won't go away.
If the Nets were ever able to pull off a trade for Chris Paul before making their pitch to The King, it could be a done deal.
The components are still the same: Devin Harris and a future first rounder, and possibly taking on Emeka Okafor's contract.
Michael Beasley to Anywhere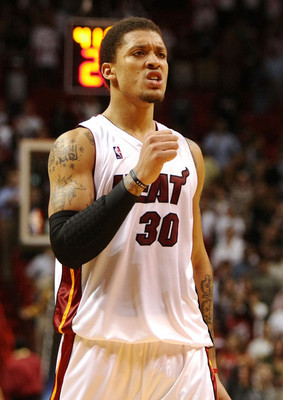 Getting Michael Beasley out of town is just further proof that Pat Riley is feeling secure that he can land James, Bosh, and Wade, as Stephen A. Smith reported Monday morning.
I'll take those three and two intramural players for a title, thank you very much.
Luol Deng to Orlando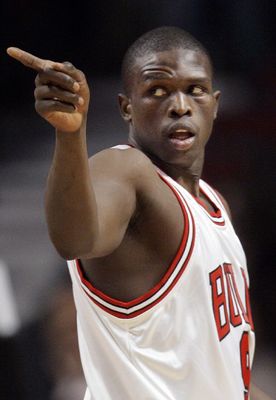 The Bulls need to clear out a bit more cap space to bring in two max-contract guys.
The thinking is that Loul Deng being traded is the deal that could make it happen.
Why Orlando? Because the Bulls could get Marcin Gortat and Mickael Pietrus back, two nice supporting players, and still clear out enough cap space to get James and Bosh.
Amar'e Stoudemire to Miami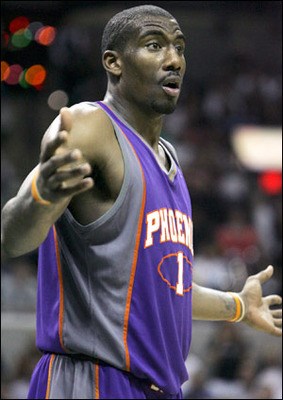 There's plenty of scuttlebutt that Pat Riley is seriously eying a sign-and-trade with Phoenix for Stoudemire.
It would clear out Beasley, bring in a big man and likely draw D-Wade back to the Sunshine State.
Chris Paul to Cleveland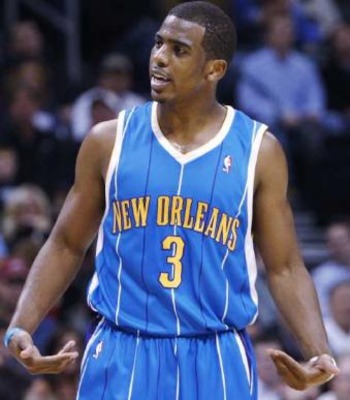 I've said it before. This whole James thing feels a lot like the Big 12 ride we jumped on.
What happens if the Cavs hire Byron Scott as coach, then Scott helps seal a deal with New Orleans to bring Chris Paul to town for Mo Williams and Anderson Varejao?
Again, wishful thinking, but there's plenty of talk that the Cavs are trying to make a miracle happen.
Al Jefferson to New Jersey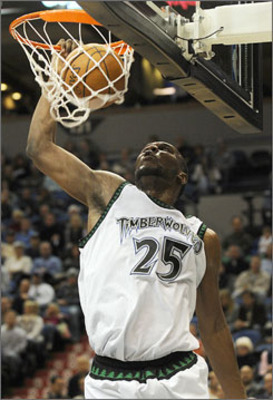 The Wolves are putting the word out that Al Jefferson is available.
Is Jefferson enough of a piece to attract James? Most likely not, but then again, it could be enough to show James that Nets owner Mikhail Prokhorov is serious about doing whatever he needs to do to assemble a winner.
Dirk to the Knicks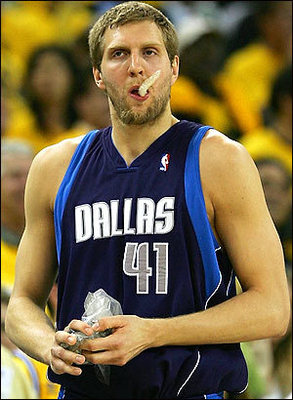 A little birdie in Dallas tells me that an extension is not happening for Dirk Nowitzki.
That's not the news.
This source said the reason the Knicks feel somewhat confident is that New York is trying to work out a way to bring Nowitzki to town for Eddy Curry's expiring contract and a bunch of draft picks.
The word is that the Mavericks' financial troubles are worse than Mark Cuban is letting on and that Nowitzki is wanting out to get in on the James madness.
Cuban is reportedly talking seriously with Nowitzki's people to convince them that not only are the Mavs good financially, but that Cuban has a master plan to get James to Dallas.
If the Knicks were ever able to pull together such a deal, the idea of playing side by side with Dirk would certainly bring the Big Apple back into play for James.
It is a wild, wild rumor. But this source is close to the Nowitzki negotiations, so I feel confident enough putting it out there.
Keep Reading