NBA Free Agents 2010: The Top 25 Free Agents (Revised)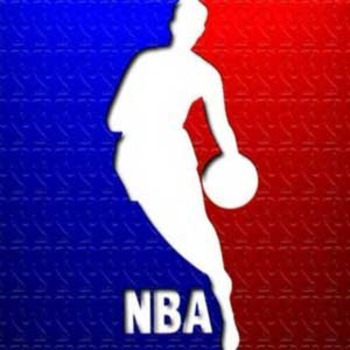 On Thursday, July 1st history will be made.
This year's free agent class will affect the NBA for years to come, and possibly decide the champions for the next decade or longer.
Here are the top 25 free agents and my predictions on where they will end up
25. Richard Jefferson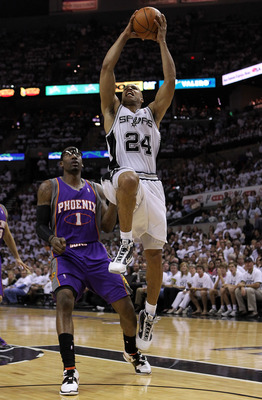 Jefferson is a good player who can be a great role player for a contending team.
I think Chicago would be a good place for him; the Bulls are looking to grab other role players in the process of getting a big-name free agent.
Prediction: Chicago Bulls
24. Al Harrington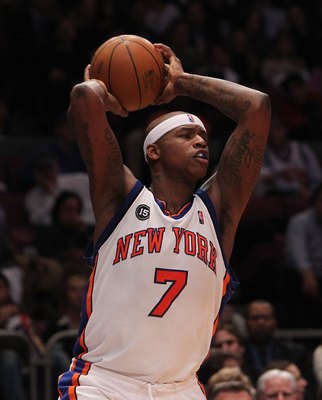 A good place for Harrington would be at the Clippers' Staples Center. This can help them out just in case Blake Griffin turns out to be a Michael Beasley, Greg Oden or Hasheem Thabeet.
Prediction: Los Angeles Clippers
23. Tyrus Thomas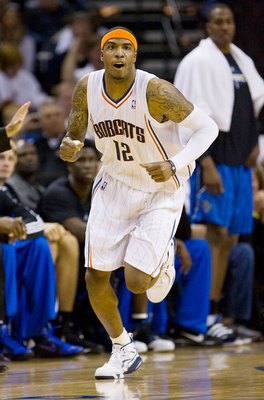 Tyrus Thomas has been offered a great contract by the Charlotte Bobcats, so I don't think he will leave.
The only other team that might try and get him will be the Denver Nuggets who desperately tried to get Thomas from the Bulls in the offseason. Rumor has it they were willing to give up J.R. Smith for him.
Prediction: Charlotte Bobcats
22. Nate Robinson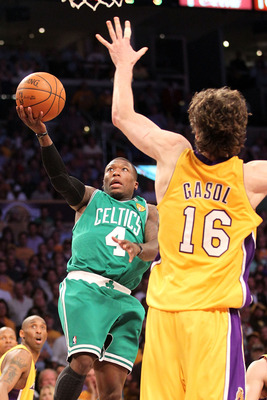 Nate Robinson is a great point guard for his size, but not a great No. 1 point guard.
He had one good year as a starter, but sunk very soon afterwards. Robinson would fit well with a team that could use another point guard who is worth playing 20 minutes off the bench.
Prediction: New Jersey Nets
21. Luke Ridnour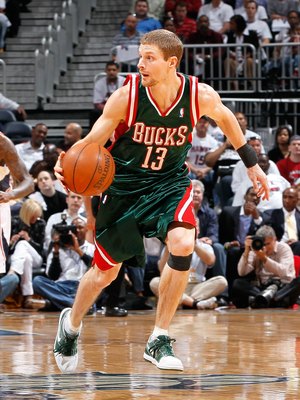 Ridnour is an excellent point guard who can contribute well. He was expected to be the starter until Brandon Jennings shined.
Ridnour would be a great fit in a place like Indiana because the Pacers are looking for a veteran point guard.
Prediction: Indiana Pacers
20. Shannon Brown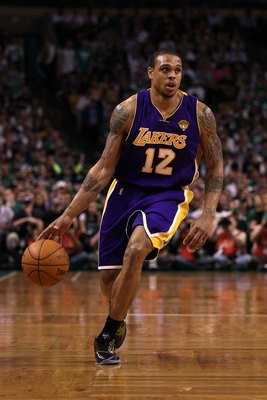 Shannon Brown was great for the Lakers and their run in the playoffs. Brown is a great role player and backup for the Lakers, and I don't see him leaving for any reason.
Prediction: Los Angeles Lakers
19. Jermaine O'Neal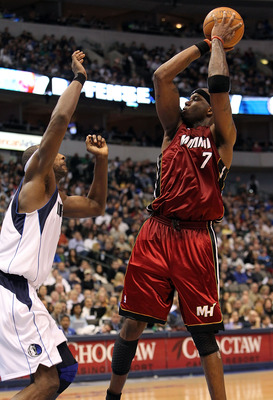 O'Neal is a great inside player with a lot of good post moves. He is tall and can rebound the ball very well.
I was looking at some teams with little cap room, and I came across a one with little cap space and in need of a solid center.
Prediction: Charlotte Bobcats
18. Brendan Haywood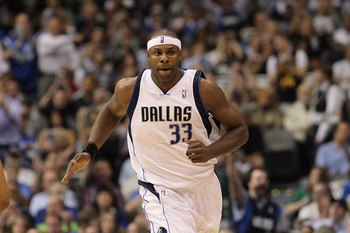 Haywood is a great inside player who did very well in the trade with the Washington Wizards. Dallas had a great force down low with Haywood and I think he can play a great part in Boston.
The Celtics were second to last in rebounding last season, and they are losing Rasheed Wallace. I think Perkins and Haywood down low would be a great threat.
Prediction: Boston Celtics
17. Raymond Felton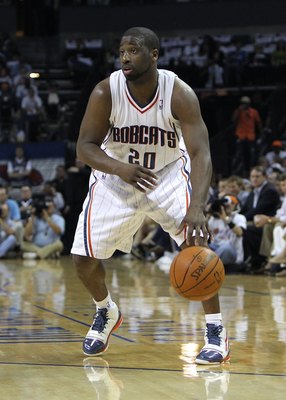 Raymond Felton is a solid point guard who has the potential to be a floor general for a very good team.
I think a good fit for him would be the Lakers. The Lakers could upgrade their point guard position by such an acquisition.
Prediction: Los Angeles Lakers
16. John Salmons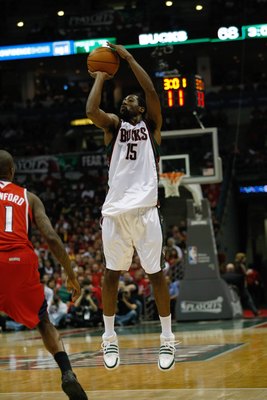 John Salmons is a good player who has helped two teams in two years make the playoffs. Salmons probably isn't going to come back with the acquisitions of Maggette and Douglas-Roberts, so I'm predicting he may arrive in a place like Sacramento.
Sacramento is a great place and I think that he would run well with Tyreke in the backcourt. He can bring some leadership to the team and help them make a run.
Prediction: Sacramento Kings
15. Tracy McGrady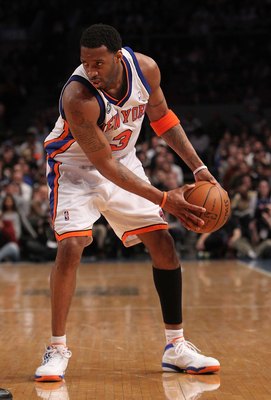 McGrady is still a great player and I can see him joining up with his cousin and heading WAY down south to the beaches of Orlando. This would also bring a threat who is an all-around player to the Magic; one who doesn't just sit and nail three-pointers all day.
Prediction: Orlando Magic
14. Luis Scola + 13. Yao Ming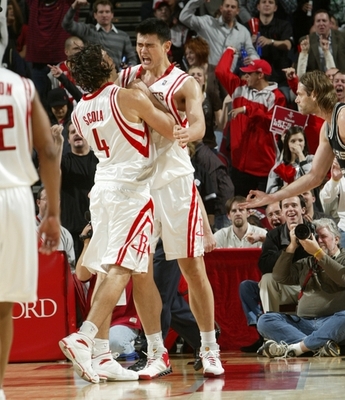 Luis Scola isn't going anywhere. Yao Ming isn't going anywhere. The GM of the Rockets said both players will be returning to the Rockets. End of Story.
Yao Ming Prediction: Houston Rockets
Luis Scola Prediction: Houston Rockets
12. Shaq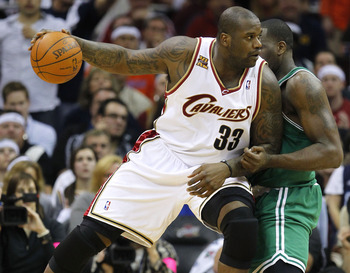 Shaq is a tough one to figure out. I am still confused on where he might go. I was thinking of maybe New Jersey or staying in Cleveland, but then I was thinking of him reuniting with a team where he will win.
Lakers?
Nah just kidding.
Miami? He can go there with Amare, Wade, Chalmers and Beasley. That's a solid starting line-up.
Prediction: Miami Heat
11. Ray Allen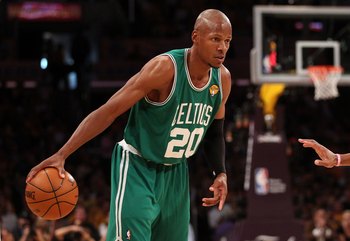 Ray Allen still has a couple of years left in him, and I think they will be in Boston. I don't think the Celtics lineup is going to change too much. Boston keeps the "Boston 3 Party."
Prediction: Boston Celtics
10. David Lee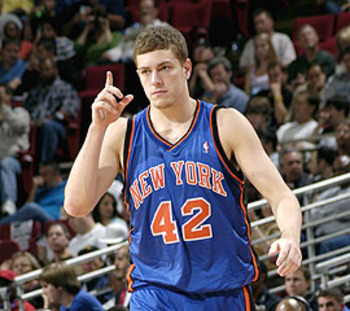 David Lee is an excellent player and an All-Star. He's a 20-10 guy who will go out and hustle for you all the time.
I think he will end up in Phoenix. It's not every day when you can end up with a guy like Steve Nash. When you have two 20-10 guys on your team, it's a thing of beauty.
Prediction: Phoenix Suns
9. Rudy Gay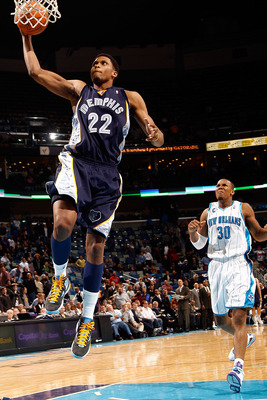 I have heard a lot of rumors involving Rudy Gay. I heard that the Timberwolves want Gay and the Grizzlies are interested in Al Jefferson.
There you go. A sign and trade. That will help out both teams
Prediction: Minnesota Timberwolves
8. Carlos Boozer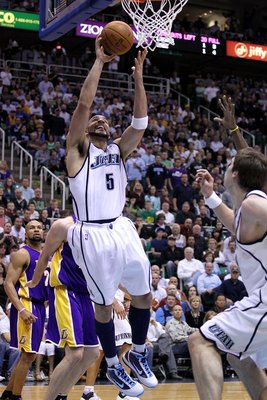 Boozer is a great player down low who can help a lot of teams. My prediction for Boozer is to head to the Big Apple and play for the New York Knicks—and that is the only free agent that they will get.
Prediction: New York Knicks
7. Joe Johnson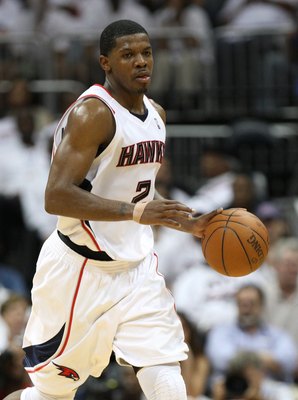 Ultimately, I think Joe Johnson ends up in a uniform for the Chicago Bulls. He's a perfect fit for them. Teammate Jamal Crawford is encouraging him to do it. I don't see why he wouldn't. They need someone who can hit threes and Joe Johnson is the man to do it.
Prediction: Chicago Bulls
6. Paul Pierce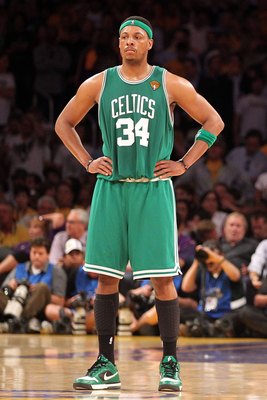 Boston Celtics. Do I need to say much else?
Prediction: Boston Celtics
5. Amar'e Stoudemire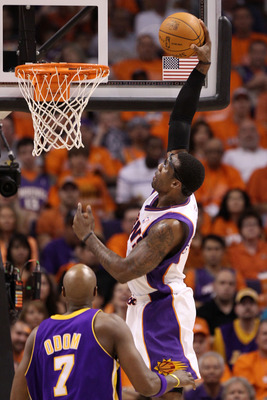 I think Amar'e ends up in Miami. He and Wade seem to be a perfect combo. He is a great player down low with excellent rebounding potential and he's a straight-up beast.
Prediction: Miami Heat
4. Dirk Nowitzki
Same as Paul Pierce. Dallas Mavericks. Need I say more?
Prediction: Dallas Mavericks
3. Chris Bosh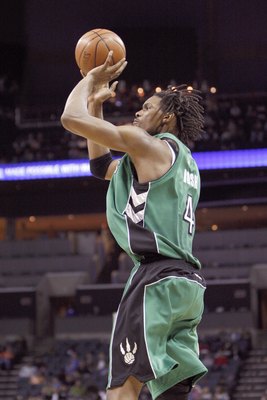 Chris Bosh seems like he wants to play in Chicago, and I think that's where he'll end up.
It's not every day where you can play with an up-and-coming star like Derrick Rose. Rose is a great player and will be able to set up Chris Bosh more than Jose Calderon was able to do.
Prediction: Chicago Bulls
2. Dwyane Wade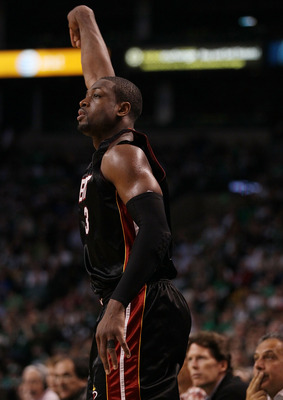 Wade seems to have bashed the Bulls and doesn't really want to leave Miami. He wants to build a team there and start a new franchise.
Prediction: Miami Heat
1. LeBron James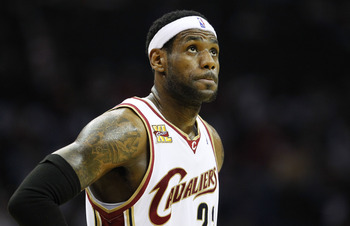 LeBron James. Starts in Cleveland. Ends in Cleveland. I don't see him leaving. LeBron stays put.
Prediction: Cleveland Cavaliers
Keep Reading