The Top Ten TNA Employees/Factions That Need to be Fired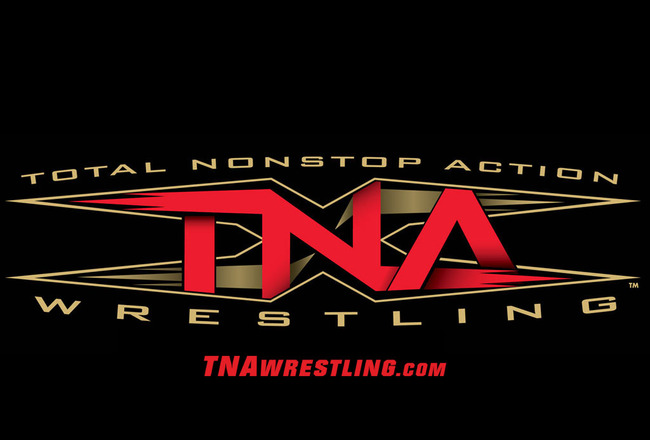 Many of us TNA fans are disgruntled over the fact that the company isn't properly using the talent on its roster.
On several occasions, we've seen the older wrestler or the greener wrestler receive pushes and television time over the younger, more talented wrestlers. Trimming away some of the roster would get TNA back on the right path toward establishing themselves as the better wrestling program.
(Images are all taken from TNA's website.)
Honorable Mention - Jesse Neal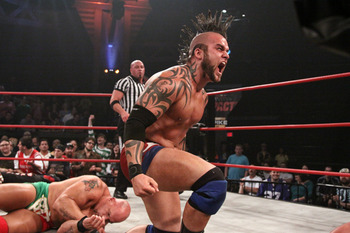 I couldn't put Jesse Neal on the official Top Ten because TNA has been putting him in some watchable storylines. There's absolutely no question, though, that he needs to spend some more time at the Team 3D Academy. The guy is so green, he makes me re-think eating these unripened bananas I have.
Neal has already gotten in trouble with TNA management for not covering his head during a chair shot spot. Although TNA could definitely use some more tag teams to liven up the division, pushing Jesse Neal/Ink, Inc to the spotlight isn't the way to go about it.
#10 - Abyss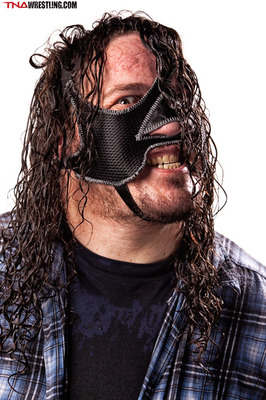 He's a face. He's a heel. He's weak. He's unstoppable. He's Foley's pet monster. He's Hogan's pet monster. He's now a pet monster to "them".
If I could take an eraser to TNA's past, everything Abyss was in up to and including his psychiatric counseling with Stevie Richards would be eraser dust right now.
Turning "The Monster" into a face just to give Matt Morgan a heel run was the worst thing TNA could have done. Since then, his character has been all over the place. Abyss is just painful to watch now, as are his overdone thumbtack spots.
Sorry, Hogan. Abyss is not your John Cena. Come to terms with this and let go.
#9 - Chelsea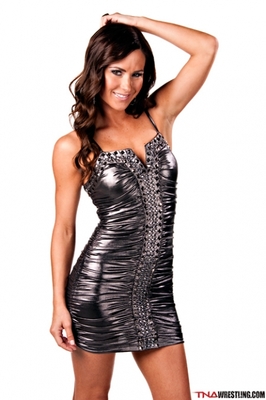 I'm all for valets, don't get me wrong. However, Chelsea and Desmond Wolfe's drama has been hogging precious TV time that would be better spent on... I don't know... bringing the X Division or the tag team division back to its previous notoriety.
It's obvious she's breaking up with Wolfe, and now that Abyss has gone back to being "The Monster", this leaves her with nothing to do.
Break this relationship up already and show her the door.
#8 - So-Cal Val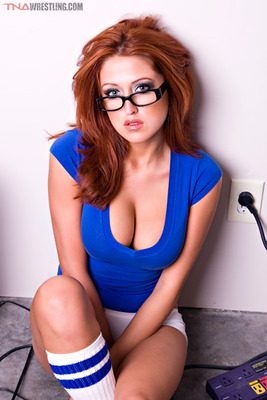 Since we're on the subject of TNA's women, So-Cal Val needs to be shown the door.
She doesn't announce, she doesn't wrestle, she doesn't do promos... Just what exactly does she do at ringside?
Save yourself some money, TNA, and get rid of her.
#7 - Raven/Stevie Richards/Tommy Dreamer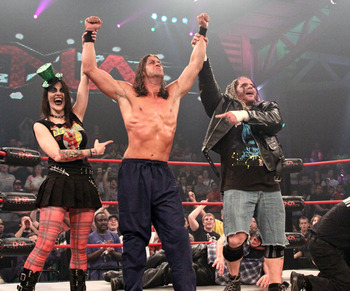 I fondly remember bribing a friend to record ECW shows onto video tapes for me because my mother had refused to let me watch ECW.
It was far more graphic than WWE, she had told me, and it wasn't very lady-like for me to want to watch ECW. I would secretly pop in the ECW tapes while she was at work and lower the volume because my little brother was, and unfortunately still is, a snitch.
The delight of watching guys like Mike Awesome, Tommy Dreamer, Justin Credible, and Raven beat the crap out of each other week in and week out—there's just no price I can put on these memories.
So when TNA decides that they're going to rehash the three—consider me pissed.
Hasn't WWE put ECW and its legacy through enough? Stevie Richards might be able to perform, but Raven and Tommy Dreamer? No. Just no. Richards and Dreamer are both pushing 40, Raven is 45.
What does TNA think is going to happen here?
I predict lethargic matches sandwiched between awful promos. We all know this won't end well, so... why start? Let go of the past and let's promote the future.
#6 - The Band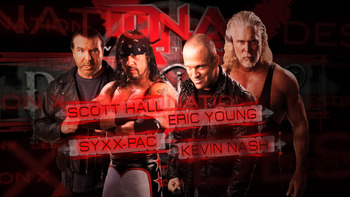 With Scott Hall and Sean Waltman already out of the picture thanks to their disastrous life choices, we're back to... where we started with Eric Young and Kevin Nash.
Look, TNA. You've repackaged Eric Young just as many times as you've repackaged Abyss, and guess what? We, the audience, are not buying.
The best thing he's had going for him in years was being leader of the World Elite, and even then you guys couldn't make him credible.
And Kevin Nash. Mr. I'm-All-About-My-Money. You are a drain on TNA's finances. If simply pinning Matt Morgan to cash in your Feast or Fired case is strenuous for you, it's time to hang it up. Yes, we all saw you huffing and puffing like you worked a 15-minute match on television. You'd be better served working reunion shows with Scott Steiner.
#5 - Taz/Mike Tenay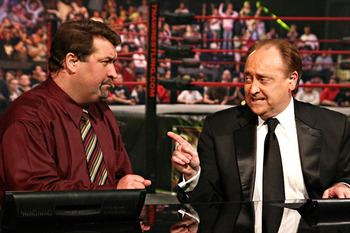 I unfortunately can't find a picture of these two together, which is hopefully a sign that TNA is going to get rid of both of them. What the two do while they have those headsets on is not commentating.
They sit there and hype Hogan or Abyss throughout Impact. They can't sell the action going on in the ring. Their inability to commentate drags down the product.
TNA needs to axe them both and replace them with someone who can bring that "OH MY GOD!" into moments that properly deserve them.
#4 - Lacey von Erich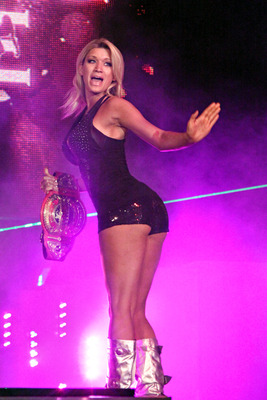 The Knockouts Division has been dying. With Knockouts walking out or being released what feels like on a regular basis now, the torch was eventually going to be passed.
Sadly, it has been passed to Lacey von Erich. The Statue of Liberty, another torch holder, could put on a better match than von Erich.
Even though she's a third-generation wrestler, she lacks in-ring ability. Her matches make me wince. I feel second-hand embarrassment watching her perform.
TNA should have kept her as the ditzy valet until she was able to put on decent matches. Instead, she's one-half of the TNA Knockouts Tag Team Champions.
With von Erich as a champion, the Knockouts division is continuing its downward spiral. Strip her and don't bring her back until she can actually hold her own.
#3 - Orlando Jordan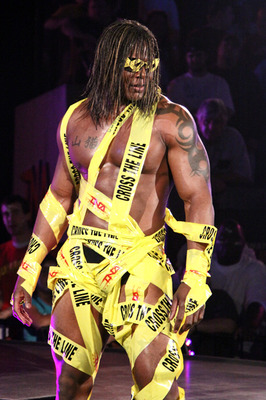 Orlando Jordan can definitely put on a decent match. However, TNA has wrecked his character.
Or maybe he himself wrecked his character.
Point is, there is nothing more irritating than watching Jordan come out and prance around with lotion bottles. It's tasteless and reinforces negative stereotypes about gay/bisexual men. This is a slap in the face to every gay or bisexual man out there trying to become a wrestler. If the Motor City Machine Guns can turn a gay 14-year old kid into a wrestler without exploiting gay stereotypes, so can TNA.
Scrap Orlando Jordan completely and stop wasting our time with this ridiculous storyline.
#2 - Rob Terry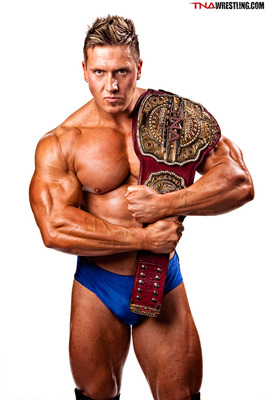 "The Freak" Rob Terry. A man of unlimited strength. Too bad he can't wrestle. The man is so stiff during his matches, you'd think his opponents were in the ring with a cardboard cut-out.
I would like to request that TNA have Booker T return for one night, and one night only, and beat the snot out of Rob Terry. Booker T re-claims his LEGENDS title, effectively removing it AND Rob Terry from TNA programming.
#1 - Sting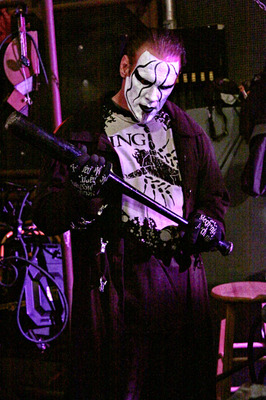 Last but not least is Sting.
After a storied 25-year career with five different wrestling promotions, Sting needs to retire.
The man has done it all and seen it all. There's nothing left for him to bring to the table. He wrestles with a shirt on. He can't put on a match without relying on his trademark baseball bat.
If there's anything more painful to watch as a wrestling fan than watching green wrestlers being shoved to the top, it's watching veterans who don't know when to stop.
So I beg of you, Sting. Please. What have you got left to prove? You passed the torch to AJ Styles, and that's where your career should've ended. Save TNA some money.
Shame on TNA for keeping Sting around this long, and for putting him in the main event at Slammiversary. Awful decisions by TNA, awful decisions by Sting. This whole situation is awful, and it's making the heavyweight title scene look stupid.
Keep Reading