NBA Free Agent Rumors: LeBron James To See New Jersey Nets, Knicks First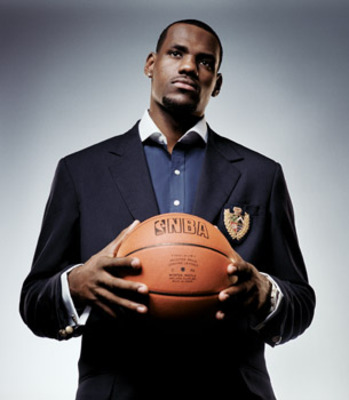 The Big Apple and Apple-adjacent crew will reportedly get the first shot to make their pitches to LeBron James to join their team.
Adrian Wojnarowski of Yahoo! Sports reported over the weekend that the Nets will be first in the door on July 1.
The Knicks are lining up their contingent to meet with James soon after, according to multiple reports.
There are going to be plenty of frequent flyer miles accumulated by GMs over the next 10 days.
For instance, the Knicks are expected to meet with Joe Johnson in L.A. at 9:01 p.m. PST Wednesday. Then they're back in Akron to talk with LeBron.
What shots do these teams have and do the meeting rumors have any legs?
Knicks Won't Get To Glitz The King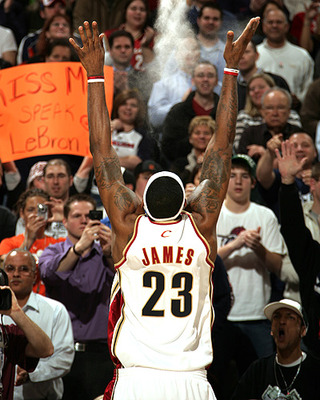 The hope for the Knicks was that they could set up a meeting in New York and parade the likes of Chris Rock and Donald Trump in front of James for the wow factor.
There were rumors last week that the Knicks were searching for a celebrity chef to cook a special late-night meal for the team's meeting at 12:01 a.m. in New York.
That's not going to happen.
Jay-Z Beat Them To It
How can this not be tampering?
James reportedly made a surprise appearance Friday at the 40th birthday party for marketing magnate Steve Stoute, one of the team of dealers that got James first hooked up with brands like McDonald's.
Jay-Z was at the party with wife Beyonce. Mary J. Blige was also there.
It was just a taste of what could happen if LeBron was more NYC-based. He's already part of the Jay-Z Family, but he could be on the inner circle if he were around more.
Let's Hear It For New ... Jersey?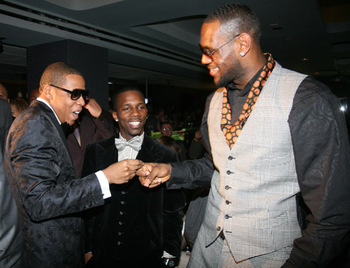 The rapper was the voice behind "Empire State of Mind", but it appears he's more about the other side of the Lincoln Tunnel for now.
Jay-Z will reportedly join Nets owner Mikhail Prokhorov, GM Rod Thorn and coach Avery Johnson in flying to Akron Thursday to make their pitch to James.
Knicks Team Include Houston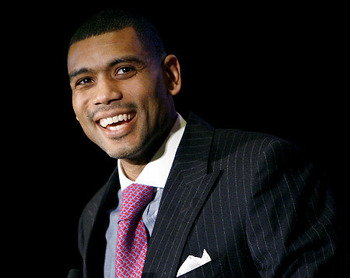 It sounds like a team of lawyers facing off in a boardroom.
James will reportedly have agent Leon Rose, business manager Maverick Carter and advisor William Wesley with him while he meets with teams.
The Knicks are bringing equal numbers and fire power to Akron, according to reports.
GM Donnie Walsh, team owner James Dolan, coach Mike D'Antoni and former Knicks star Allan Houston are rumored to be the dream team ready to sell James on NYC.
He's Been There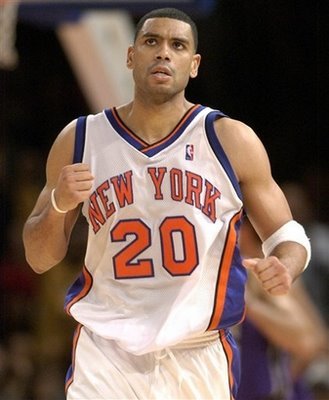 Houston's inclusion in the process is meant to give a players' perspective. He made a similar move from Detroit in 1996.
"I came because I felt that going to New York would give me the best chance to win," Houston told the New York Daily News.
"I was more of a piece to the team as opposed to be the foundational player. It was a chance to play with Patrick Ewing and compete for a championship. I don't regret it for one minute."
"When I came to the Knicks I was just entering my prime like most of these guys are now," Houston added.
"It's an exciting time for everybody and this is a great opportunity for us. I always remember something John Starks would say. He said 'I wouldn't be John Starks if I hadn't been in New York.' There's no better place."
The Nets' Case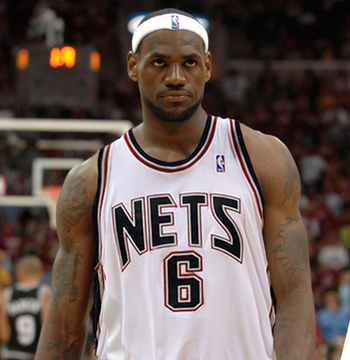 The Nets will sell James on a roster that includes Devin Harris, Brook Lopez, Courtney Lee and draft pick Derrick Favors.
Prokhorov can make the pitch that he'll help James build his empire, much like he built his billion-dollar bank account.
Then the Russian mafia are expected to threaten to break his legs if he doesn't sign now, (that last sentence is 100 percent unequivocally untrue).
Seriously, the move to Brooklyn and the new arena will be a heavy part of the presentation, according to reports. James has been quoted in the past saying that Brooklyn is his favorite New York borough.
The Nets also have the cap room to go get a complementary piece like Carlos Boozer, Amar'e Stoudemire or Joe Johnson.
The Knicks' Pitch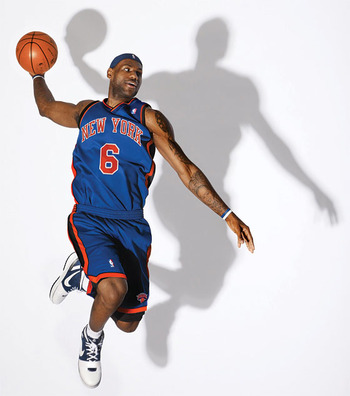 New York doesn't have the roster in place to wow anyone. Danilo Gallinari doesn't exactly inspire talk of championships.
Instead the Knicks will focus on what could be. The team only has $18 million committed in salaries for this year. So they could go out and get another max-contract free agent to pair with James.
They'll also have flexibility next year with Eddy Curry's $11 million coming off the books. The thought is they'll tell James that Carmelo Anthony will be the top priority.
Dolan will also go over the $800 million renovation plans for Madison Square Garden that will insure it is the mecca for sports for the next 20 years.
All that is great, but the Knicks' problem is they're selling later when James wants to win now.
Plan A, B and C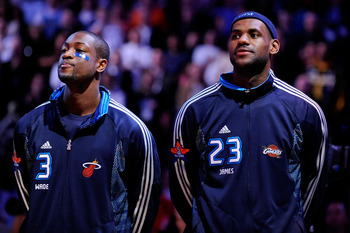 Do the Knicks just go in and say, "Who do you want playing with you, LBJ? We'll make it happen?"
That's essentially what ESPN's Chad Ford said will happen.
He cites sources that say Plan A for the Knicks is James and Chris Bosh. Plan B would be Wade and Bosh, with Plan C being Wade and James.
Sounds Good, But ...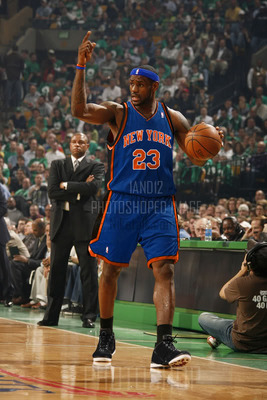 What if the Knicks get shut out of the big names?
It's widely thought around the league that Knicks execs and fans think way more highly of playing in NYC than the players do.
Adrian Wojnarowski of Yahoo! Sports reported Sunday that he spoke with a prominent agent who said, "I think there's a very good chance the Knicks will get shutout (in free agency)...Even likely..."
Ken Berger of CBSSports.com feels the same.
"A representative for one prominent free agent, who spoke on condition of anonymity because the negotiating period hasn't begun, said the Knicks may have as hard a time—or even harder—persuading second-tier free agents to go to New York," Berger wrote.
Nets In Similar Boat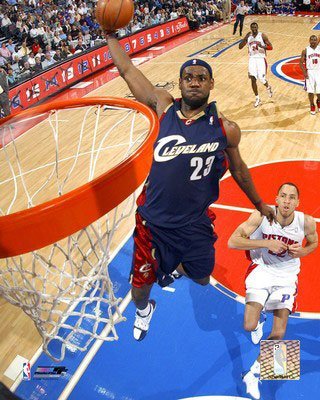 Pundits feel the Nets face the same uphill climb as the Knicks.
Their problem is upheaval. New owner, new coach, new home in Newark for now.
Then there's the issue of whether the team will even move to Brooklyn. The move still needs NBA approval.
One major hurdle has been cleared.
After the dismissal of several lawsuits holding up construction, the Nets finally broke ground on the Barclays Center in Brooklyn on March 11.
Keep Reading

New York Knicks: Like this team?