Gotta Catch 'Em All: Comparing MLB General Managers to Pokémon Trainers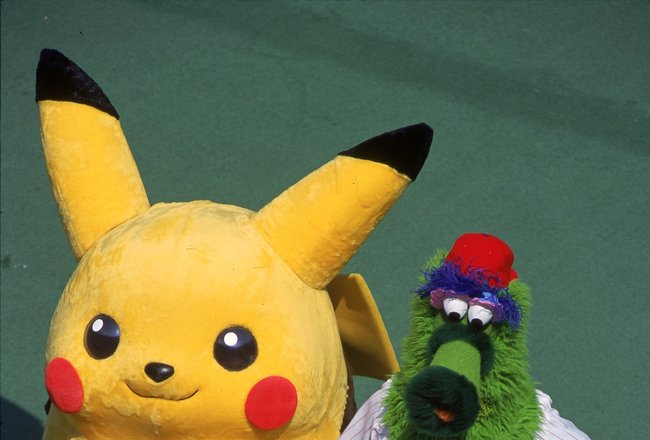 Last week, I wrote an article comparing MLB players to Pokémon.
After the article was published, I started thinking: if similarities can be found between athletes and fictional quasi-animals with superpowers, surely connections could also be drawn between the people who control them.
Each Pokémon trainer is in it for a different reason. Some want fame, some want power, and some have other ridiculous reasons for turning innocent creatures into effective gladiators (a majority of characters are one-dimensional hacks who exist for the sole purpose of getting beaten by Ash).
Different GMs have different goals as well. Executives of spendthrift clubs are expected to win, year in and year out, while those in charge of small-market teams are under constant pressure from frustrated fans to field contenders in spite of their disadvantages. Each has a different philosophy, and each goes about his job in a different way.
In this slideshow are the MLB front office counterparts of eight of Kanto's most prominent trainers. If you're like me, by the time you finish this article you'll have a strong desire to go back and replay Yellow.
Ash: Ruben Amaro Jr. (Phillies)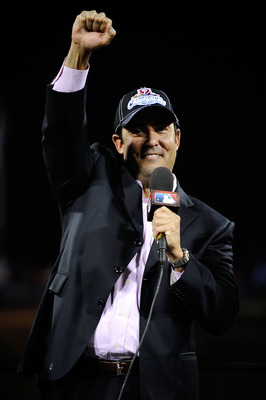 The most important thing about Ash Ketchum is that he dreams of being the best Pokémon trainer in the world. He talks about it all the time, and anyone who watched the TV show for more than five seconds probably remembers that.
The Phillies' goals are also quite lofty. The 2008 champions were the preseason favorites to win their third consecutive NL pennant in 2010, and even with their recent struggles, everyone knows that they're in it to win it.
But the similarities don't stop there. Just like Ash, Amaro has assembled a well-balanced team, combining homegrown stars (Jimmy Rollins, Ryan Howard), players that other teams didn't want (Jayson Werth, Shane Victorino), and some other established guys they picked up along the way (Roy Halladay, Placido Polanco).
Chase Utley could certainly fit in as the team Pikachu.
Misty: Jack Zduriencik (Mariners)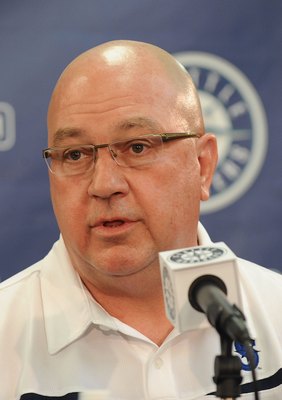 As you may recall, Misty was sort of an unusual Pokémon trainer. She wasn't terribly concerned with whether a Pokémon was powerful or rare; she cared primarily about whether it was a Water-type Pokémon (though it got bonus points if it was cute).
While he wasn't as one-dimensional as Misty, Zduriencik spent the winter cleaning out the Mariners' depth chart and rebuilding his team around one specific facet of the game: defense.
It hasn't worked very well so far; the M's are in fourth place in the NL West, 14 games behind the Texas Rangers.
But that just makes the comparison work better. Anyone who's played the video games knows that Misty is the easiest Gym Leader to defeat, and in the TV show she spends most of her time watching Ash fight other people.
Brock: Andrew Friedman (Rays)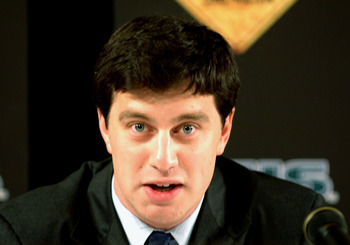 Aside from flirting with various Nurse Joys and never opening his eyes, Brock's defining trait was his dream to be the world's best Pokémon breeder.
Change "Pokémon breeder" to "prospect developer" and Friedman has already claimed the title.
For several years, the Rays have had one of the best farm systems in baseball. Carl Crawford, B.J. Upton, and Evan Longoria are some of the team's better-known recent call-ups.
The incredible thing is that the system isn't now depleted; the Rays have impact players like Desmond Jennings and Jeremy Hellickson waiting eagerly in the wings.
Professor Oak: Billy Beane (Athletics)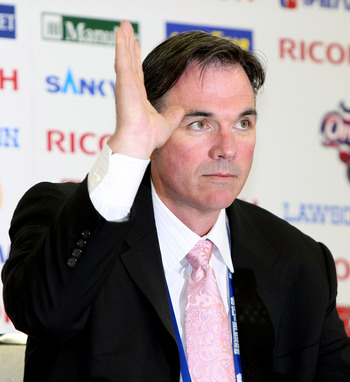 Ash's mentor and his first call in times of trouble, Professor Samuel Oak is one of the most respected figures in the Pokémon world. He spends his time researching Pokémon science. It's kind of a ridiculous job if you think about it, but I guess it pays the bills.
Billy Beane also combines science and creativity in running the Oakland A's. His use of sabermetrics to identify and exploit inefficiencies in the game helped him to run perennially successful teams despite having one of the lowest payrolls in the game.
If that's not enough for you, consider that the Athletics' scoreboard abbreviation is OAK.
Gary: Theo Epstein (Red Sox)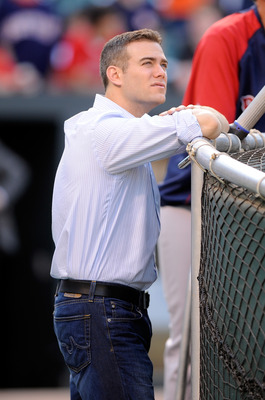 The grandson of Professor Oak, Gary is arrogant, condescending, and armed with a strong sense of entitlement.
I can't speak to Theo Epstein's personality, but I don't think Boston's GM shares these attributes. However, he has one thing in common with Gary: he makes up half of a fantastic rivalry.
The Red Sox-Yankees rivalry is the greatest rivalry in all of professional sports. When they play, it's the kind of special event that fans will be sure to tune in for.
Jesse and James: Dayton Moore (Royals) and Omar Minaya (Mets)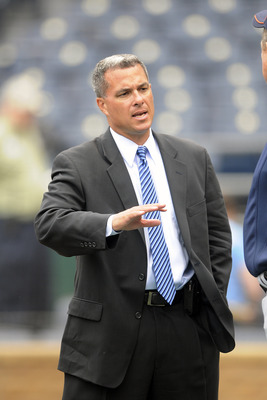 Ah, Team Rocket. Jesse and James are the fumbling, bumbling bad guys who spend each episode trying to steal Pikachu and any other rare or powerful Pokémon who happen to be around at the time.
I'm not saying Dayton Moore and Omar Minaya are thieves or outlaws (though they might be, I don't know). One thing about them is criminal, though: their incompetence.
Moore is widely acknowledged as one of the worst GMs in the game. Since taking over the Royals in 2006, his teams have compiled a miserable .437 winning percentage and finished in the basement of the AL Central each year.
Meanwhile, Minaya, the butt of Billy Beane's joke in Moneyball, has watched his Mets fall short of the playoffs three years in a row while squandering over $400 million.
It's a good thing neither of them was charged with the task of catching Pikachu.
Giovanni: Brian Cashman (Yankees)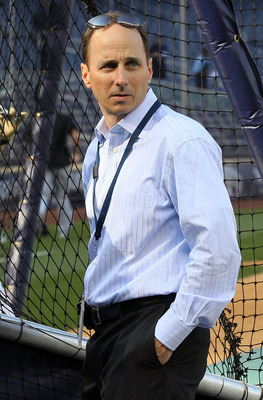 While the most visible members of Team Rocket provide comic relief, the organization as a whole is quite sinister, even disturbing. In order to achieve world domination, they set out to enslave the most powerful Pokémon (that's what everyone else does too, when you think about it, but Team Rocket is meaner).
The leader of Team Rocket is, of course, the ruthless Giovanni. With a fat wallet and an iron fist, he's engineered countless schemes to rob innocent trainers of their strongest Pokémon.
A vocal minority of readers will probably disagree with this comparison, but every fan whose hometown hero has been bought off by the Bombers knows what I mean.
Keep Reading