Sports' Lost Headlines: June 28, 2010 Edition
This week, our crack reporters cover the "Lost Headlines," sports stories from around the globe that no one else is covering.
We have dispatched reporters as far away as Chechnya, the World Cup in South Africa, and from the Grand Slam Wimbledon tennis tournament to the dugouts of Wrigley Field.
We have reporters from Hattiesburg, Mississippi to the Travelers Championship Golf Tournament in Connecticut.
10. Gatorade Spill in Cubs Dugout Not Likely to Be Capped Soon!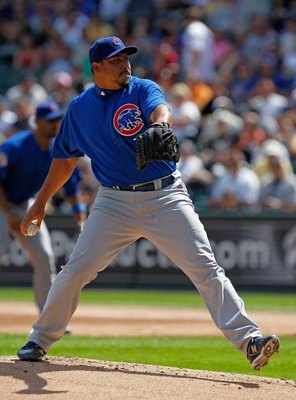 Officials monitoring an out of control Gatorade spill in the Chicago Cubs dugout report that the gushing thirst quencher is not likely to be capped soon.
The spill, determined to be caused by "human intervention," occurred last Friday when Cubs pitcher Carlos Zambrano went, according to eyewitnesses, "nutzoid" after surrendering four runs in the first inning against the crosstown rival White Sox.
Reports claim that Zambrano struck a Gatorade cooler that unfortunately was connected to a Gatorade "pipeline" servicing the Cubs dugout.
At present, the gushing Gatorade is pumping tens of gallons per hour of the beverage onto the dugout floor, where it is being feverishly mopped by Zambrano and the local area bat boy. Fears that Wrigley may soon be flooded are mounting.
At present, there are no estimates of the environmental impact of the uncapped Gatorade spill, but President Barack Obama, a former Chicago resident, plans to fly over Wrigley Field this week in a helicopter to survey the damage.
9. Lawrence Taylor Jerseys Selling Like "Hotcakes" in New York Prisons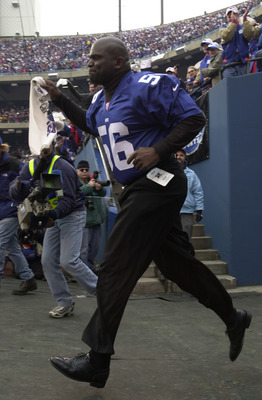 In the wake of former NFL Hall of Fame star Lawrence Taylor's recent indictment on rape charges stemming from an incident last May in New York, reports are now circulating that the legendary star's patented No. 56 Giants jersey has become the No. 1-selling NFL apparel in the state's prison system.
A spokesperson for the state's attorney general's office stated, "The demand for LT jerseys is off the charts. They are selling like hotcakes. At present, we are considering a bulk order large enough so that Taylor's jersey could replace the standard issue prison coveralls within the next year.
"Basically, if every inmate in the New York prison system is wearing an LT jersey, it might as well be the standard issue uniform anyway," the official conceded.
8. Wimbledon Viewers in Chechnya Believe All Tennis Matches Last Two Days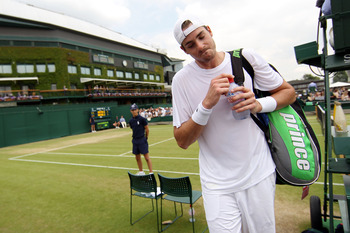 The arrival of television to the remote former Soviet satellite territory of Chechnya has left many residents not impressed after seeing the Wimbledon match between John Isner and Nicolas Mahut occur over two days and last a total of 11 hours.
"This is a dumb sport," claims one local resident. "They hit the ball back and forth over a net and play 138 games to decide a winner. No thanks. I'd rather watch kite-flying."
"I watched every point of the game," claims another Chechen resident. "This is a great contest in Wimbledon, and I am glad they are cautious to see who the winner will be."
7. PGA Officials to "Gently Encourage" Bubba Watson to Change First Name or Risk Losing Tour Card
Officials for the PGA today sent a registered letter to this week's Travelers Championship winner Bubba Watson gently encouraging the Florida native to "change his first name" if he wishes to maintain his standing and his PGA card.
The issue came to light yesterday after Watson won a three-way playoff yesterday, defeating Corey Pavin and Scott Verplank.
"The name 'Bubba' is not really one associates with golf," the letter states.
It then goes on to say, "Quite frankly, it's a bit embarrassing for us to have players, let alone tournament winners, on the tour called 'Bubba.' It's the kind of name you give a goldfish or a pet donkey, and as such it mortifies us that you would find that name among such country club gentlemen in golf.
"We gently suggest some positive alternatives to replace Bubba," the letter continued. "Certainly a name like Benjamin Watson or Tom Watson or Bob Watson would stand as a suitable replacement. Even a name like Emma is preferable to Bubba."
6. Greek Soccer Team Walking Home from South Africa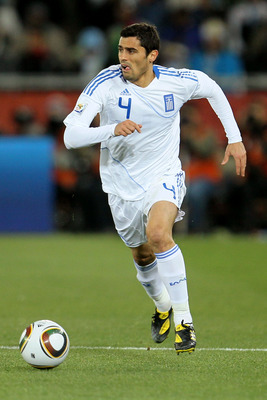 In the aftermath of Greece's soccer team elimination from World Cup play last week, and in light of the country's deepening financial crisis, reports have now confirmed that the Greek soccer has commenced walking home from the World Cup in South Africa.
"It is unfortunate," says a spokesman for Greece's Ministry of the Interior, "but we only had enough money for one-way tickets. We were able to secure decent billets for our team in Soweto, and sufficient food stamps to feed our players, but with the national debt being what it is, there just wasn't enough money to transport them back."
With a good start this week, officials are optimistic that the team will cross into Botswana sometime in early August and will hopefully have reached the Angolan border by Christmas, provided that sweltering temperatures and lack of water don't slow the players down too much.
5. Roger Federer Rallies to Win Match Despite Hummingbird Stuck in Cheek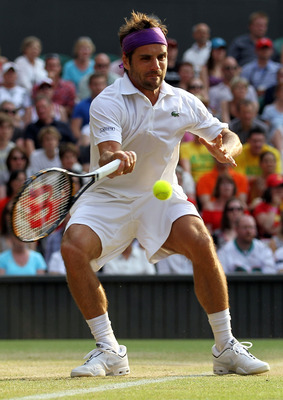 When six-time Wimbledon Champion Roger Federer rallied from a two-set deficit against Alejandro Falla in the opening round of Wimbledon last week, the true measure of his heroic comeback was not fully measured by the 6-4, 7-6, 6-0 sets he pulled out to proclaim victory.
An amateur photographer covering the match today has released stunning photos that reveal Federer played the entire match with a ruby-throated hummingbird stuck in his cheek!
"It was clearly a small female ruby-throat," naturalist and tennis commentator Bud Collins proclaimed. "The kind of little hummer whose wings beat three hundred times per second. The buzzing alone must have been a huge distraction for Roger, not to mention the distracting power of the struggling bird."
Wimbledon officials have claimed there is no rule either for or against playing with a hummingbird lodged in one's cheek, so Mr. Federer's desire to have the match stopped was denied.
4. Frustrated Weary Brett Favre Claims He Is "Unable to Speak for Brett Favre"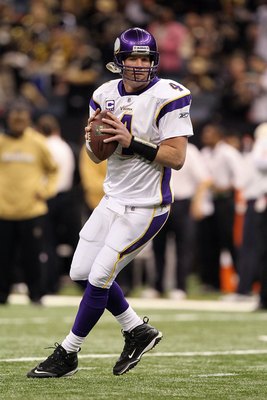 Asked repeatedly by the media if he plans to return and play another season as quarterback of the Minnesota Vikings, a frustrated weary Brett Favre last week told reporters in Hattiesburg, Mississippi that he is "unable to speak for himself, and that he has no idea why people keep asking him to speak on his own behalf."
"I don't understand why people seem to think that Brett Favre speaks for Brett Favre. Don't people get it? Brett Favre is not the one to be speaking on Brett Favre's behalf.
"So stop asking me if I plan to retire or play next year. I'm not the one you should be asking. All I can tell you, for the 100th time, is that Brett Favre cannot answer the question because he does not speak for me."
3. Detroit Lions Owner William Clay Ford Sr. Defends Drunken Team President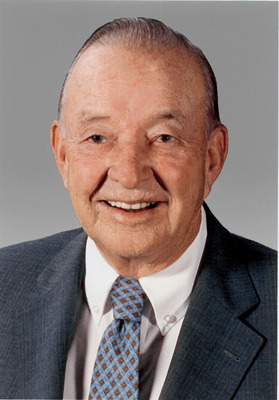 Only hours after the arrest for suspicion of driving under the influence of Detroit Lions team president Tom Lewand this weekend, Lions owner William Clay Ford Sr. issued a statement claiming that if he was the team president of "these bunch of losers then he would drink too."
"Let's face it—I'd be three sheets to the wind every day if I'd had to watch this team play every Sunday. I'd be gills up with my face in the toilet bowl throwing up if I even thought about the number of games where we got blown off the field.
"We stand behind Tom and his need to drown his sorrows in a good bottle of booze," Ford Sr. added.
2. Michael Vick Claims He Left Birthday Party "When I Heard There Was Going to Be a Shooting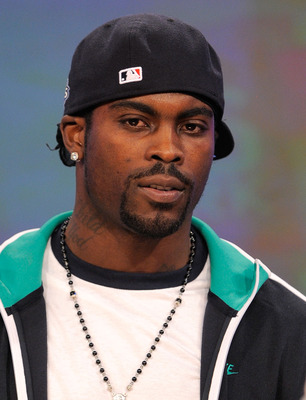 Concerned that his tarnished image might suffer yet another serious setback, Philadelphia Eagles quarterback Michael Vick has told reporters that he made "the responsible, mature decision" to leave his own birthday party when he heard there was going to be a shooting.
The shooting, which occurred at a Virginia Beach nightclub last week, involved former Vick dogfighting associate Quanis Phillips.
"Of course, I had to leave,"Vick told reporters yesterday. "With a serious important image to uphold, I did the only decent thing and made sure I was miles away when the shots were going to be fired. Any mature, responsible public figure would.
"When I heard that someone was going to pop a cap into Quanis, it was like...I'm outta here, dude. Like right now."
1. Dismal Outcome Points to "One Crappy Job" by English, US Soccer Moms
A disappointing exit from the World Cup stage from both England and the US have left officials of both teams reeling from their debilitating losses this weekend.
Both US and British officials have reportedly identified "one crappy job by useless, overpraised soccer moms" in both countries after the US was defeated 3-2 by Ghana and England's sound whipping 4-1 by Germany.
"This loss falls squarely on the shoulders of our soccer moms," said a high-ranking official of the British team. "They are always making out like they are running nonstop to keep up with all that is going on in their kids' lives, but in truth the kids are poorly nourished, late for practice, and then are whisked off to some inane thing like piano lessons halfway through the drills."
"The soccer moms really don't instill the killer instinct in their children," a US official lamented. "They are totally to blame for this. I mean, how can you lose to a country like Ghana?"
Keep Reading