10 Athletes Better For a Tom Cruise Action Movie than Cameron Diaz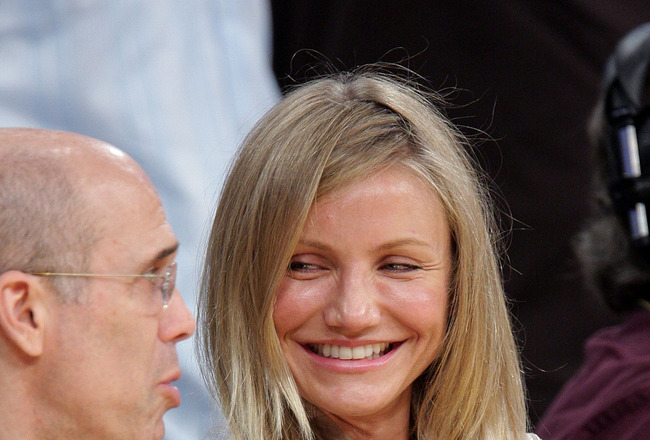 Let's face it, there are tons of actors and actresses in Hollywood who could out-act Cameron Diaz. She's profoundly annoying, she apparently spends a ton of time pampering her face and she appears to be on a quest to date half of Hollywood.
Given all of this, it would be too easy to find another actress who could've outdone her in Tom Cruise's new film, "Knight and Day", from 20th Century Fox.
So instead, we'll explore 10 athletes who would be better in a Tom Cruise action movie than Cameron Diaz. As you'll see, the difference is, in fact, night and day.
While you're reading, keep in mind how great it would be to see some of these people on a motorcycle with Cruise. Seriously.
10. Terry Bradshaw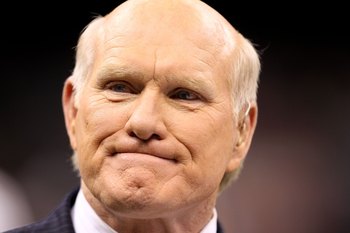 I don't even mean Terry Bradshaw in his prime. Bradshaw right now would be an incredible companion to Tom Cruise.
For example, picture Bradshaw and Cruise simultaneously jumping on Oprah's couch to promote this movie. Priceless.
See, Bradshaw is just loony enough to make a partnership with Cruise interesting. Interesting enough to buy a ticket. Then throw in that he would be acting as a spy's partner.
Comic gold.
9. Alex Ovechkin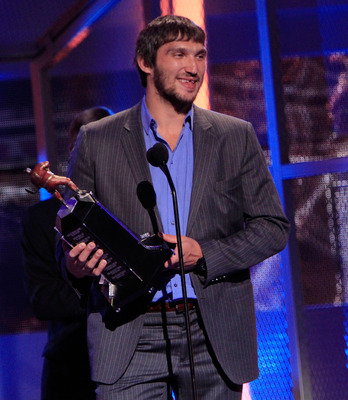 It's difficult to picture Alex Ovechkin succeeding in a part where he'd have to speak, given that he isn't exactly a native English speaker, but hear me out.
Ovie could be the next Arnold Schwarzenegger. Or at least a poor man's Dolph Lundgren.
His role in "Knight and Day" could be an ex-KGB agent. Totally believable.
To top all, Ovechkin's knack for making early exits from the playoffs and off-ice lifestyle make him a prime candidate for acting in the off-season. He was made for Hollywood.
8. Shaquille O'Neal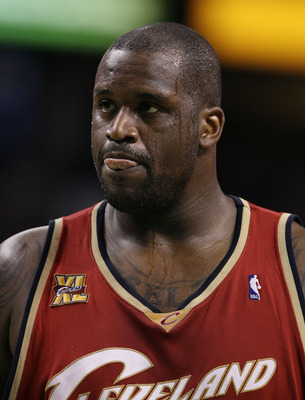 This is absolutely my favorite (and therefore unlikely) pairing with Cruise. Imagine the 7'1", 325-pound Shaq squeezing in behind the (allegedly) 5'7" cruise on a motorcycle. Or even better, in a motorcycle sidecar.
And Shaq has something that few of these other candidates bring to the casting table: acting experience. His incredible performances in "Blue Chips" and "Kazaam" easily put him on par with Cameron Diaz.
Then again, maybe there's a reason Shaq hasn't been in a movie since 1996.
7. Serena Williams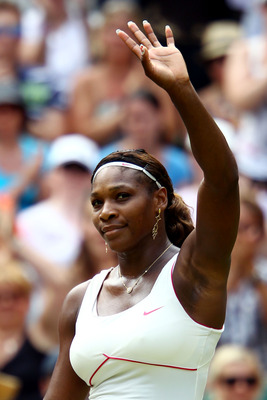 The only female athlete to appear on this list, Serena Williams seems like she'd be a great replacement for Cameron Diaz.
For one, she'd be an attractive, curvaceous pairing for Cruise. Can't say the same for Diaz. A second point is that we could expect at least Beyonce Knowles' level of performance from her. That's not a bad ceiling for a non-actress.
And if it came down to facing off with the bad guys? Forehand or backhand, Serena would be extremely handy in a fight, whether or not she has a racket in her hands.
6. LeBron James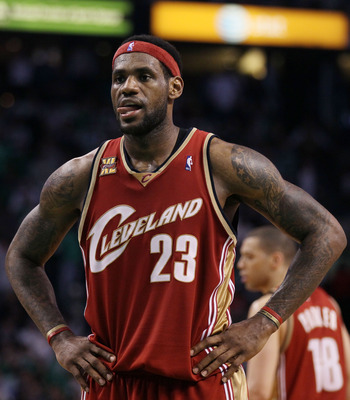 There isn't a bigger wild card on this list. We know LeBron James wants to be wealthy and famous. We also know that he's capable of being gregarious and funny.
How better to utilize these talents and desires than to pair him with Tom Cruise?
LeBron gets free marketing from the acting side of his career. Since he seems content to stay at his home in Akron for the purposes of negotiating contracts, promoting the movie could be his media tour.
Plus, even after he signs for the 2010-2011 season, in Hollywood, he can be a career free agent. Imagine the hype possibilities whenever a director is casting for a major role. It could be like this summer all over again.
On second thought, let's hope LeBron sticks to basketball.
5. Tim Lincecum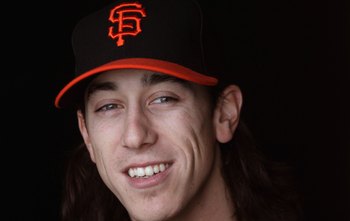 Excepting Shaq, Tim Lincecum has significantly more acting experience than most everyone on this list. His role as Mitch Kramer in "Dazed and Confused" was a great portrayal of teenage angst and romantic awkwardness.
Well, Lincecum is all grown up now, but I think he makes for an interesting pairing with Tom Cruise. One would hope he'd be required to get a haircut, but that's the only thing stopping him.
You could argue for Shaq's role in "Kazaam", but realistically, Lincecum playing basically the lead role in "Dazed and Confused" and playing it as if he'd been acting, rather than pitching, his whole life, is nothing short of unbelievable.
Wait, I've just been informed that the role of Mitch Kramer was actually played by an actor named Wiley Wiggins. I'm not so sure a name like Wiley Wiggins isn't an alias, but I'll trust my sources here.
Lincecum still gets No. 5 because he did a SportsCenter commercial for ESPN.
4. Terrell Owens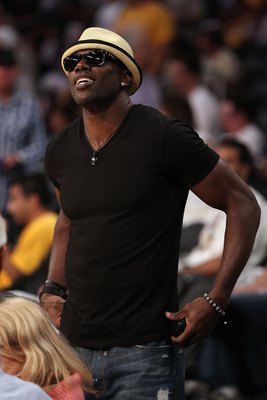 Terrell Owens would make an excellent companion actor for Cruise.
Remember, T.O. has spent his entire NFL career acting out. He could easily handle a major Hollywood role.
Of course, there is that matter of the persistent rumors of Tom Cruise's sexuality. But we know that T.O. would handle himself in a professional way and never start slinging mud about a teammate.
In seriousness, I think T.O. makes a compelling case for being a Hollywood actor. In the same way we roll our eyes and feel sad for his latest quarterback when he is traded or signs with a new team, we would be left salivating about the possibilities of T.O.'s on-set meltdown for his latest project.
He'd alienate the director, tearfully profess his love in public for Cruise and then eventually divide the staff between his camp and Cruise's. I love even the hypothetical possibility of getting Owens back in the limelight.
3. Italian World Cup Team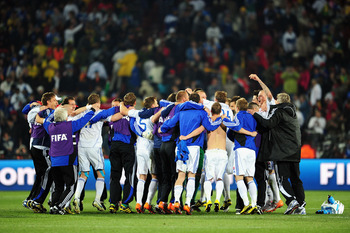 A quick top three list for why this idea works:
1. They're available.
2. They're incredible actors.
3. Why settle for a single replacement for Cameron Diaz when you could have 23 actors who are even more concerned with their appearance and have better hair?
2. Peyton Manning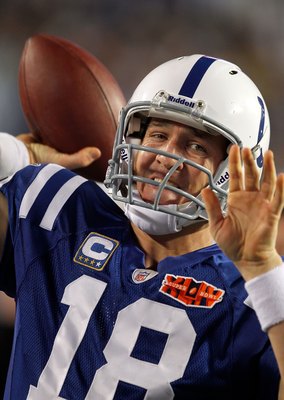 I love the potential here for one major reason. The notion that we could hear Peyton Manning off-camera stating, "Tom, I just thought about going back in front of the camera again and a little pee came out," almost vaulted this one to first on this list.
Manning's appearance on "Saturday Night Live" will probably be my favorite ever by an athlete. This assumes Ron Artest is never invited. His delivery on that show was quite impressive and fed into his likable image.
SNL was hardly Manning's only acting role, though. His appearances in commercials have been spot-on for his personality type. He could be a really effective second banana to Cruise.
1. Brett Favre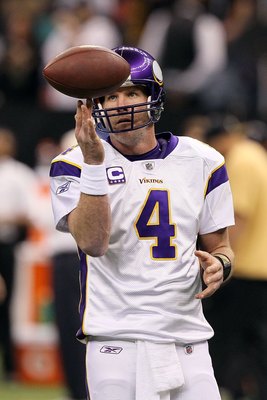 Peyton Manning's comedic stylings aside, there was only ever one athlete that could possibly lead this list.
Brett Favre is no stranger to drama. In fact, he appears to have a natural affinity for it.
Favre also as appeared in a film with Cameron Diaz (1998's "There's Something About Mary"). It's entirely reasonable that, as part of his responsibilities in playing himself, he was also Diaz's understudy.
Acting would also give Favre something worthwhile to do in the off-season. I can't explain in words how much I'd rather have him on TMZ's headlines than ESPN's, but I'm sure you understand.
And if successful, imagine the press conference when, 30 years down the road, Favre, sobbing, announces his retirement from professional acting.
Keep Reading