Top 20 Chelsea Transfer Targets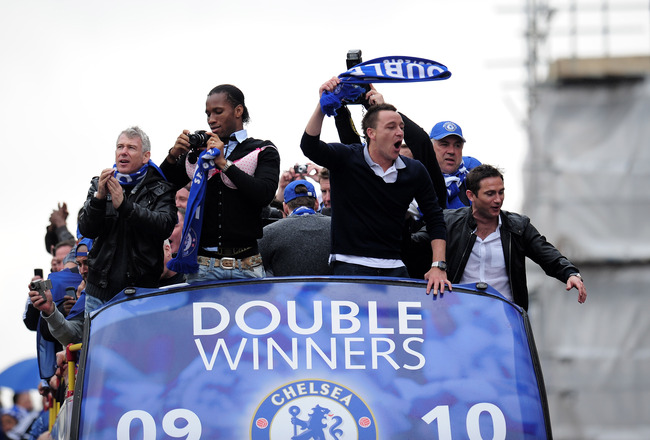 July 1st is just around the corner and that means that the transfer window is about to open. Though Chelsea have been comparatively quiet these past few years, they are looking to make a splash in order to retain thier Premiership crown and once again challenge for the Champions' League.
Rafael Van Der Vaart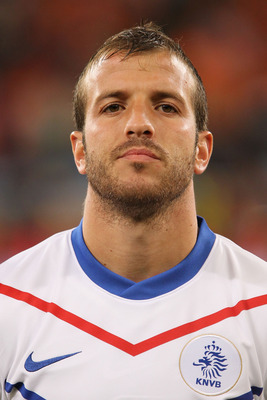 Rafael Van Der Vaart enjoyed an admirable season at Real Madrid, but still does not fit into what President Perez wants for the club image.
VDV is still a excellent good playmaker that can stretch the field by playing on the wings in a role similar to the one Joe Cole used to provide. He slots in well with Carlo Ancelotti's favored Christmas Tree and Diamond formations.
Even more so, he would give Chelsea the creative force they have been missing from their otherwise imperious midfield.
David Silva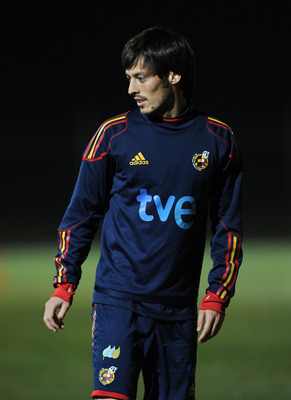 Valencia winger David Silva is one of the hottest transfer targets in the world right now and is already linked with a big money move to Manchester City.
The silver lining for Chelsea is that he already declared that he wants to play in the Champions League, something that the Blue side of Manchester cannot offer.
Silva's strengths would mean a large tactical shift from Ancelotti to either a standard 4-4-2 or a 4-3-3; both of which were used last season in certain instances to good effect. Silva lined up opposite of Malouda with Essien and Lampard could prove to be a very successful and scary sight next season in the Premiership.
Yaya Toure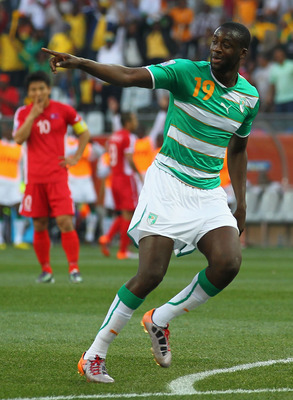 I have already written a more extensive article on Yaya, but in brief I think he would be a wonderful signing for the Stamford Bridge faithful.
He provides yet another powerful force to the most physically intimidating midfield in the world, adds excellent passing at the back to release Chelsea's attacking talents, and perhaps most importantly, frees up Michael Essien to rampage across the field and terrorize defenses all over Europe.
Maicon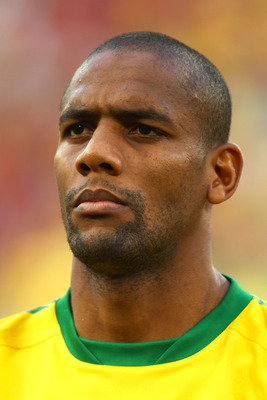 Brazilian fullback Maicon is perhaps the best at his position in the entire world. His form for both nation and his club is scintillating and makes him the target for every top class club in the world.
Currently Real Madrid, Manchester United, and Chelsea are fighting for his signature while he proves his brilliance in South Africa.
Sergio Ramos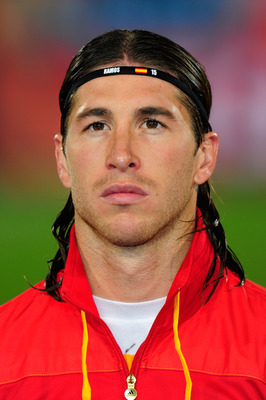 I wrote another more extensive on Sergio Ramos already, but in brief, he adds yet another very versatile defender to Chelsea's top notch but aging backline.
As an attacker he is less likely to just do overlapping runs, but will stay a bit deeper and help create for his teammates, something that adds another dimension to Chelsea's usually more physical, but less imaginative drives.
Ancelotti has a good track record in using defenders to their maximum and would surely get the most out of a player Roman Abramovich himself finds very interesting for the club.
Tactically he adds his talent to Chelsea from the backline to the forward touchlines and would undoubtedly start for one of Chelsea's already great fullbacks.
Dani Alves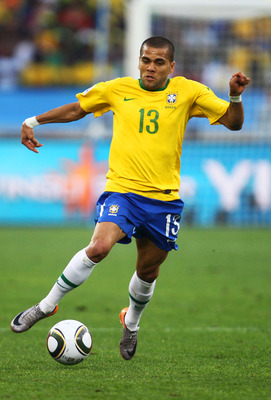 Though he is not as lauded as his countryman Maicon, Alves is still amongst the top four or five fullbacks in the world.
His temperament and lack of discipline have caused some trouble at Barcelona, but he has shown time and time again that he is solid on defense and a threat on the offensive side.
Not only that, he could supplant any one of Chelsea's wide players but Malouda and give Ancelotti yet another extremely versatile player for his multi-faceted formations.
Zlatan Ibrahimovic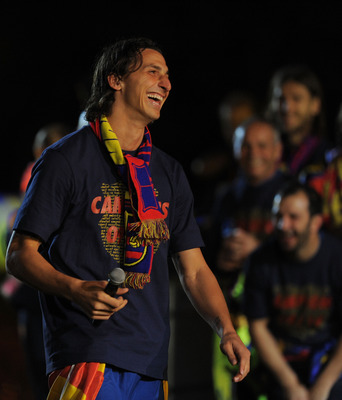 Swedish striker Ibrahimovic has currently out of favor since his move to the Nou Camp last year. While he did grab several important goals and provide great hold-up play, his lack of consistency and inability to blend in with Barcelona's carousel of passing could see his exit from the club this year.
For Chelsea he provides everything that Drogba does, but with significantly less wear and could be his replacement one day in the near future. Though I am not sure if he will be worth whatever exorbitant fee is charged, he is still amongst the top players in Europe and would only add to Chelsea's depth at the worst.
Gonzalo Higuain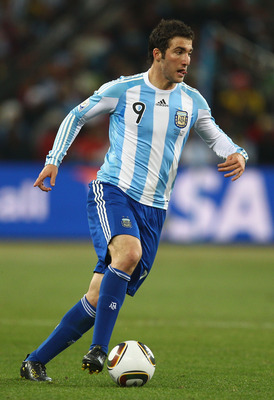 Argentinean and Real Madrid striker had yet another outstanding season at the Spanish capital and currently has four goals in South Africa. However, like Van der Vaart, he is no Galatico and could see him leave Real Madrid for virtually any club he chooses.
His youth and skill could do wonders to rejuvenate Chelsea's aging strike force. Lined-up beside or behind English Golden Boot winner Didier Drogba would free him up to float and poach much as he has done this summer.
Yossi Benayoun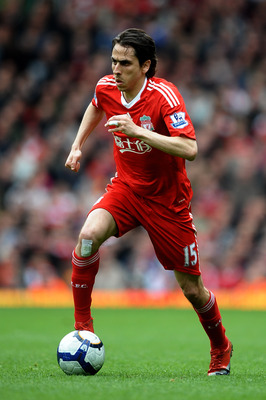 Depending on the source either Benayoun is on the way to Stamford Bridge, or has already signed. Benayoun is an experienced and versatile midfielder that can put in a few years before going over the hill. His tireless running and inventive dribbling will complement the deep midfield runners and act as a nice balance on the wings for Malouda.
Alexandre Pato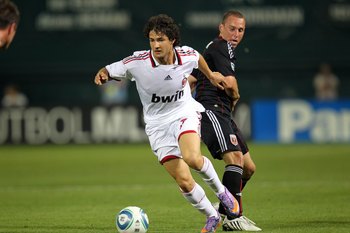 While the young Brazilian striker did not make the squad for the World Cup, he is definitely a star in the making. He has expressed discontent with cash strapped AC Milan and could follow his former mentor to Chelsea this summer in a big money move.
His ability to play anywhere along the front means Ancelotti will find a way for him to get on the field and enough touches to become the next great striker in the Premiership.
Sergio Aguero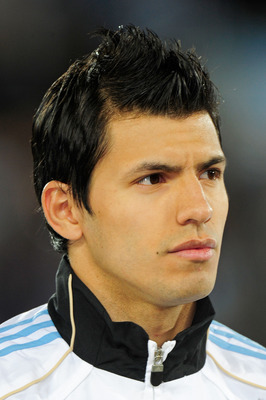 The electrifying Argentinean has been a mainstay at Athletico Madrid alongside Diego Forlan and certainly has the ability to partner up and score goals with any one of the Blues.
Though he has been overshadowed on his national squad, his pace, technique, and energy can transform the Blues for the next ten years.
Ancelotti turned Sheva into one of the deadliest strikers to ever play in Europe with a similar style and build to Kun.
Perhaps he will take on Kun as his new goal scoring project and turn him into something more than Messi's running buddy.
Bastian Schweinsteiger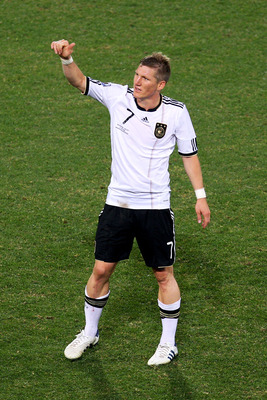 The "Crown Jewel" of Bayern Munich and the German national team has been said to be untouchable by Uli HoeneB ; but it does not mean Chelsea will not try.
He may not have the power of his predecessor in Michael Ballack, but he is pacier and has the ability to play out on the wings.
His talents devastated England and undoubtedly caught the eye of many potential buyers. If he does join Chelsea look for him to float in and out of the midfield in a similar way to Malouda providing some creativity from both sides of the field.
Mesut Ozil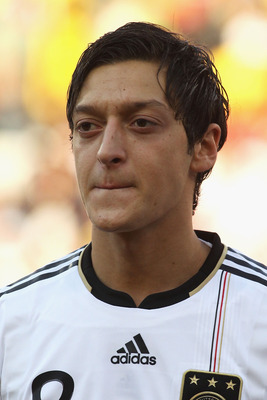 Ozil may have been an unknown player outside of followers of the Bundesliga, but the World Cup has definitely been his coming out party.
He missed out on selection for the German campaign in Euro 2008, but has been an aggressive and destructive player for Germany from the midfield this summer in South Africa.
His volley against Ghana showed his shooting instinct and his crisp runs and passing combined with his youth means that Ancelotti will able to reshape him into any role for the middle of the pitch.
Alipio
Mentioned as a trading chip for Benefica's Angel Di Maria, Chelsea look to cash in on the notoriously fickle Spanish club.
He is only seventeen and has loads of potential, something that Chelsea could definitely use. If he comes early enough and stays for a couple of years his chemistry with other Chelsea youngsters like Gael Kakuta and Daniel Sturridge could be fruitful for years to come.
Marco Boriello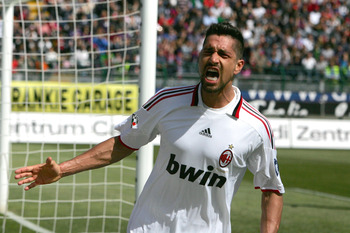 Veteren AC Milan striker Marco Boriello is yet another player Ancelotti could move from his former club.
The veteran Italian hitman brings strength and stability in the same way Nicholas Anelka did a few seasons ago as a January signing.
He is currently rated close to eighteen million pounds but did have a good goal return last season and could be a solid back up striker.
Edin Dzeko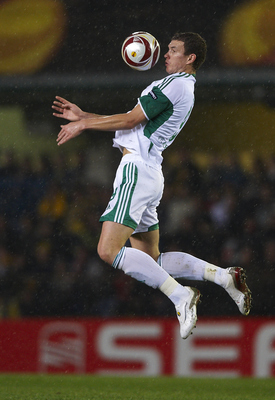 The Bosnian goal scoring star of Wolfsburg continues to attract the attention of the top clubs in Europe.
While AC Milan were leading the race for his signature earlier in the season, their momentary turmoil could be the opening Chelsea need to make a swoop for a player that is as physically perfect for the team as any striker in the world.
He is tall, strong, has pace to burn and plenty of power; the perfect player to one day tailsman Didier Drogba.
Thomas Mueller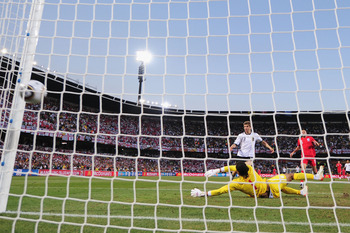 The young German star recently tore apart the vaunted Three Lions defense and could look to ply his trade in England next year. Though young, he has shown a knack for making well-timed runs, blistering crosses, and clinical finishing.
He would slot in well with the attack of Chelsea considering he has the passing skills to complement the tremendous off the ball abilities of the current Blues squad.
However, his size means he will not be able to wait for service and hold the ball while his teammates catch up; but considering his talented dribbling and shooting it should not be that much of a problem
James Milner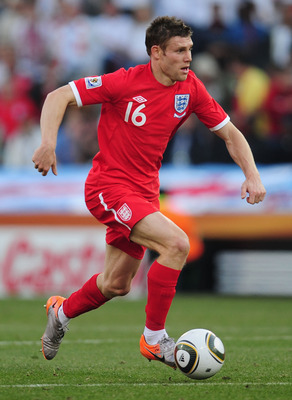 Despite a rather mediocre display in South Africa, James Milner is still one of the most highly rated players in the Premiership at the moment.
His club form made him the best player at a very good Aston Villa side and Manchester City have already had one bid rejected.
Chelsea have already mentioned some interest in the Villa man but have yet to make a formal bid. His bruising and all-action style fits in well with Chelsea who can split him out to the wings or at the side of the Diamond to occasionally stretch the pitch.
Fernando Torres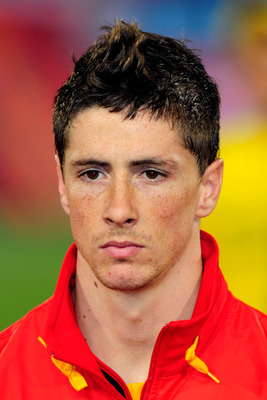 El Nino needs no introduction and is already a proven commodity in the Premiership.
Ownership troubles could force Torres to look for another club next season and Chelsea are rumored to have a seventy-million pound bid ready for him if he decides to leave.
Torres would bring everything you could ever want in a striker to Stamford Bridge and absolutely dominate back lines with Drogba and Lampard as running mates.
Kaka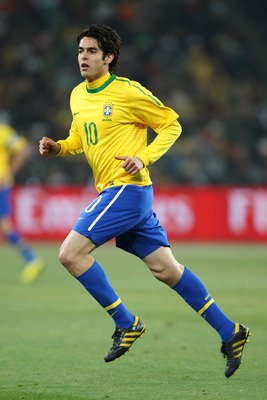 Lost his pace. No longer the premier playmaker for Brazil. Absolutely average for Real Madrid.
Much of these things have been said when it comes to trying to talk about Kaka coming to Chelsea. I for one would not buy a single iota of these comments.
Kaka is recovered from his injuries and would be the perfect player to slot into the top of the Diamond. With Lampard and Essien behind him, and Drogba in front of him, Kaka could once again recapture the form that made him one of the greatest players of his generation.
Keep Reading

Chelsea: Like this team?