The Hottest Sports Movies Babes of the Past 10 Years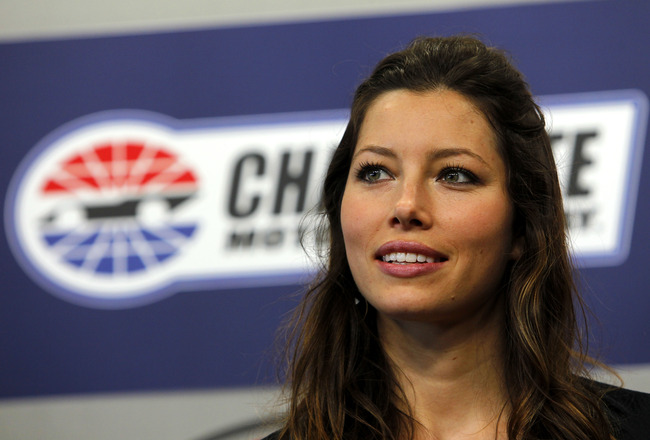 There have been plenty of sports movies released over the past decade. Some of them were immediate classics like Remember the Titans, We Are Marshall, The Blind Side, The Wrestler, and more.
But this is not the forum to discuss which sports movies of this decade were the best. Instead, I have compiled a collection of the hottest babes in sports movies of the past 10 years.
If you have not seen any of these women in their respected films, I suggest you find a way to see all of them in action.
Enjoy!
30. Rene Russo: Two For The Money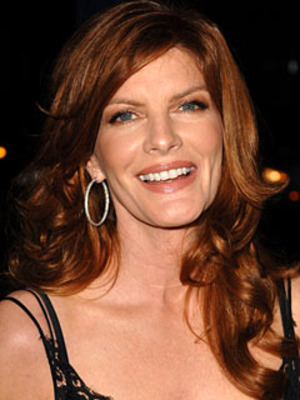 The ageless Rene Russo plays one hot MILF in Two for the Money. She is and always will be a gorgeous woman.
If you don't believe me, go watch The Thomas Crown Affair.
29. Brooke Langton: The Replacments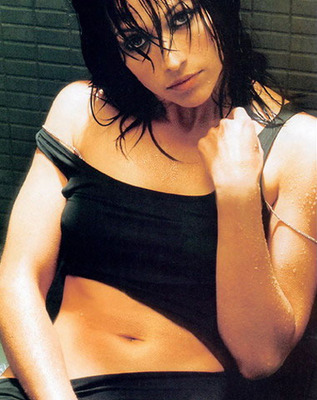 When is a hottie as a cheerleader a bad idea?
Brooke Langton was already a babe but when she donned the cheerleading outfit, she became an instant sports movie star.
28. Diane Lane: Hardball
I do not get tired of looking at Diane Lane. No matter how old she gets, she will always be one of the hottest women in the world.
Of course she would have to be in a movie starring Keanu Reeves as a little league baseball coach. The movie was not all that bad, but without her, it would have been hard to watch.
27. Amy Adams: Talladega Nights: The Ballad of Ricky Bobby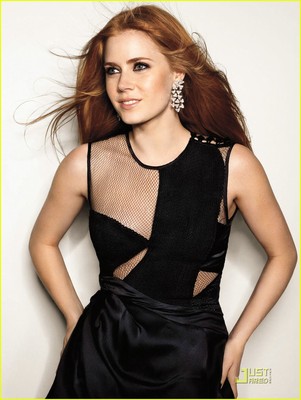 Although Amy Adams was not in a lot of the movie, she still made her way into the scene where she climbs on top of a table in the middle of a restaurant and seduces Ricky Bobby.
26. Christine Taylor: Dodgeball
Christine Taylor was once known as Melody Hanson on the short lived Nickelodeon show Hey Dude!
Since then, she has married Ben Stiller, had two children, acted in many motion pictures, and even wrote a movie called N-Secure.
None of these things matter to me—she is on the list because she plays a hot lesbian in Dodgeball.
Thank you to the writers for making that happen.
25. Amber Heard: Friday Night Lights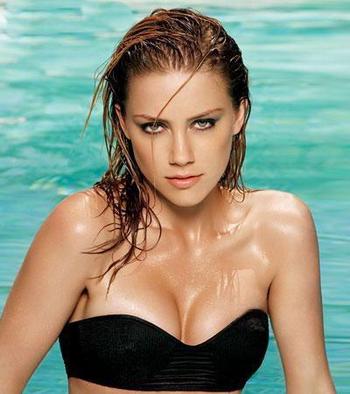 Some pictures just can not be described.
This is one of those.
Amazing!
24. Leslie Bibb: Talladega Nights: The Ballad of Ricky Bobby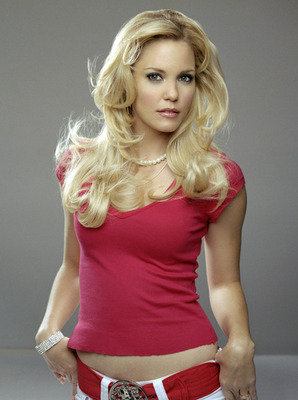 In case you needed another reason to watch Talladega Nights, Leslie Bibb is enough for me.
I loved the movie but when we get to see Leslie's character, I love it that much more.
She is hot—plain and simple.
23. Kate Bosworth: Blue Crush, Remember the Titans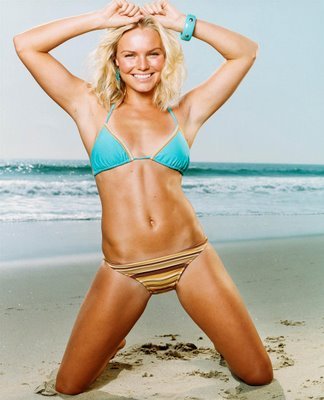 I probably do not stand alone when I say this but, she is wearing too many clothes in this picture.
Regardless, she is a classic sports movie hottie starring in not one but two sports films over the past 10 years.
22. Keira Knightley: Bend It Like Beckham
I never watched the movie Bend it Like Beckham and I probably never will.
Does anyone truly care about that movie? No? I didn't think so.
She can just keep posing for pictures like this one.
21. Jenna Fischer: Blades of Glory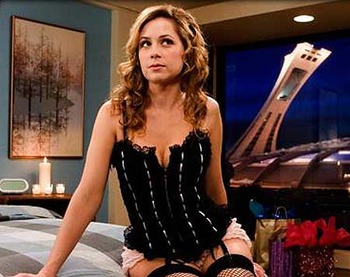 When she is not selling printers on The Office, Jenna Fischer is dressed in skimpy lingerie seducing Will Ferrell in Blades of Glory.
20. Courtney Cox: The Longest Yard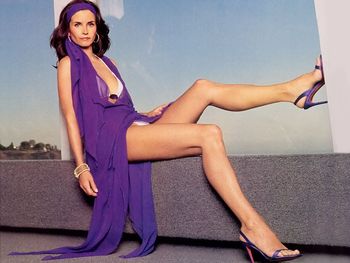 Most people will remember how incredible her breasts looked in The Longest Yard, so I wanted to spice it up a little more by adding her beautiful legs.
If not for the walls, those things would go on for days.
19. Sarah Roemer: Fired Up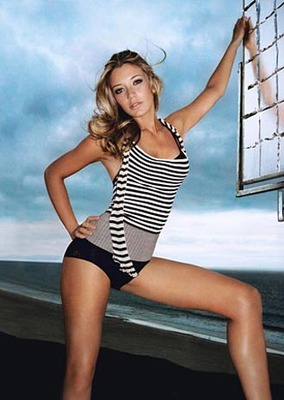 Who is Sarah Roemer?
No seriously, who is she? I have not heard of her but I came across her pictures and WOW! She is a grade-A babe.
18. Sanaa Lathan: Love and Basketball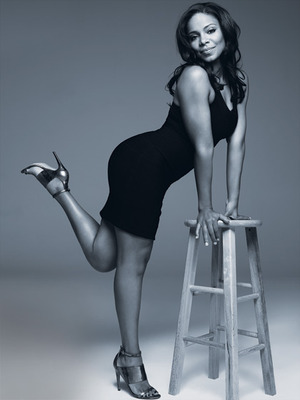 This hottie graduated from University of California, Berkley and continued her education at Yale.
This means one thing: She is not only hotter than most women, she is smarter, too.
17. Marisa Tomei: The Wrestler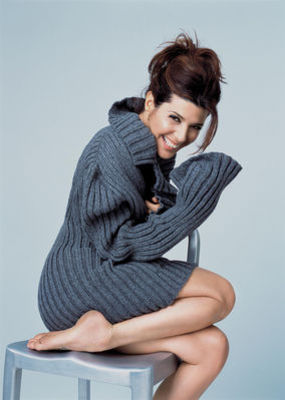 Older and more attractive, Marisa Tomei steals the movie away from Mickey Rourke as a beautiful stripper in The Wrestler.
Most of us have been waiting since 1992 to see Marisa play a stripper, but the wait was well worth it.
16. Hayden Panettiere: Bring it On: All or Nothing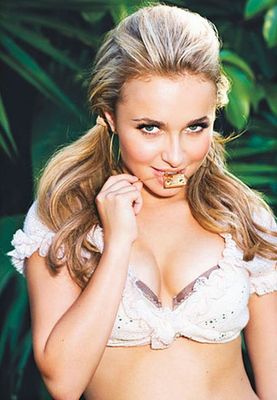 Hayden Panettiere is old enough to be drooled over by guys. She was once the sassy little girl from Remember the Titans, but now she is a gorgeous grown up woman who knows how to party.
If you need more proof, I shall give it to you my friends.
Luckiest hula hoop in the world.
14. Eliza Dushku: Bring it On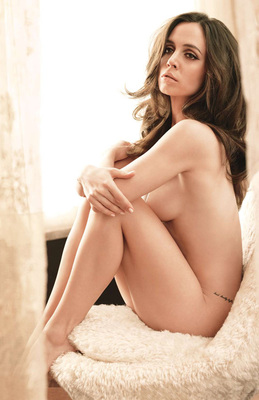 Is she naked in this photo? Are there no clothes on her beautiful body?
I think not, my friends.
13. Elizabeth Banks: Invincible, Seabiscuit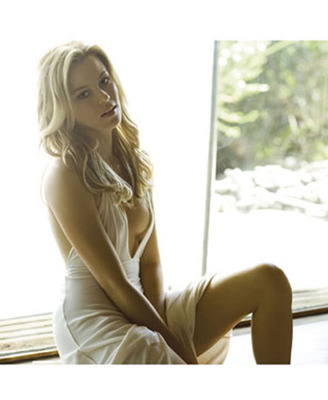 Although Seabiscuit is one of my favorite sports movies of all time, it was not Elizabeth Banks' best performance.
Her best performance was in 40 Year Old Virgin, where she played a horny book store clerk who ends up trying to sleep with Steve Carell.
No matter how hard she tries, she will always be that girl and nobody is complaining.
12. Rebecca Romijn: Rollerball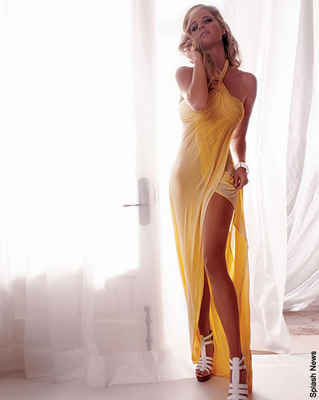 And now for something completely different...WOW!
11. Amanda Bynes: She's the Man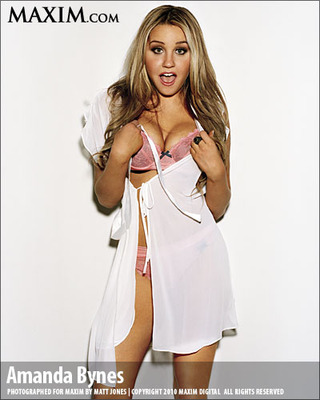 Amanda Bynes is all grown up and it is now appropriate for me to say, "Damn, she is fine!"
Sidenote: After looking at this picture I can say that she is very smart.
10. Kate Mara: We Are Marshall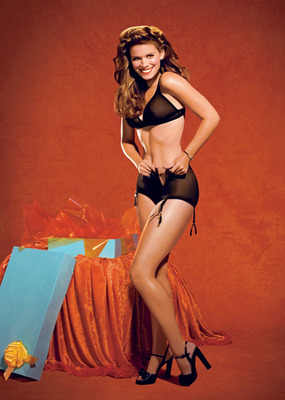 There is something to say about hot babes like Kate Mara and it is that they are hot in everything. Every movie she is in, she is hot.
There is no doubting that she is a big-time babe—she majored in it at college.
9. Laura Ramsey: She's the Man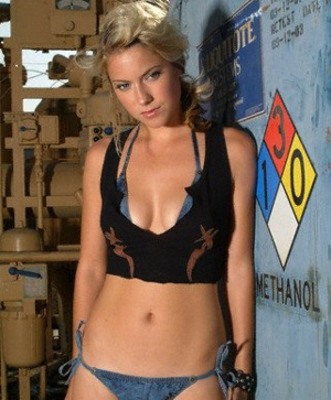 If you haven't seen She's the Man, it's OK, I will be happy to tell you about it. Amanda Bynes plays soccer dressed up as a dude and Laura Ramsey is the babe that falls for him/her.
Laura did a Maxim shoot that was so sexy it could not be used for this slideshow.
Here is a teaser, enjoy!
8. Ashanti: Coach Carter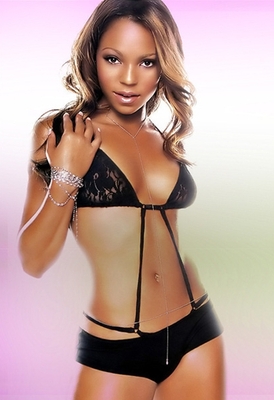 7. Molly Sims: The Benchwarmers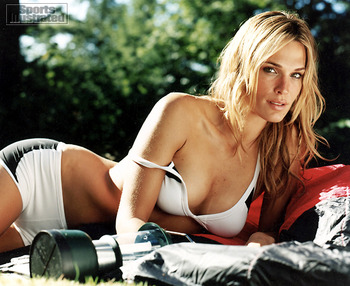 In one of the most unreal relationship pairings in the history of film, Molly Sims plays Rob Schneider's wife.
I honestly do not care what character she played in the movie, as long as she was in it.
6. Christina Milian: Bring It On: Fight to the Finish
If not for the Bring It On franchise, my list would not be as large. But thanks to the epic series of cheerleaders duking it out, I have yet another babe I can add to the list.
This shot of Christina Milian is not even her best photo. I could not find one photo to show you because, frankly, there are too many. You are going to have to check her out on your own using Google image search.
5. Jessica Biel: Summer Catch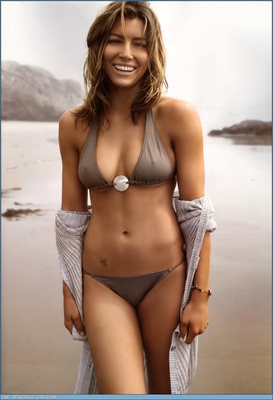 Seriously? Do I need to give a reason?
Jessica Biel could be in a movie about grass cutting and I would find a way to make it a sports film.
4. Sandra Bullock: The Blind Side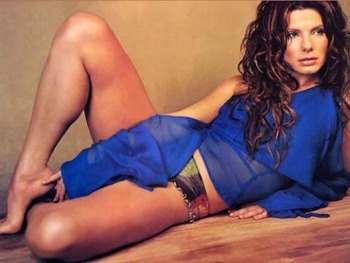 What is there to say about Sandra Bullock that has not already been said?
She is hot, sexy, beautiful, attractive...I might run out of adjectives before I am done speaking about Sandra's beauty.
I am just happy that she was in a sports flick, a great one at that, and now she can be included in the list for hottest sports movie babes of all time.
3. January Jones: We Are Marshall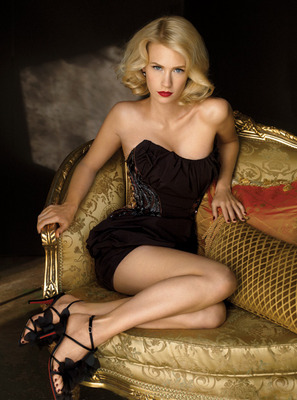 When she is not playing Betty Draper on Mad Men, January Jones is making movies. One movie in particular is We Are Marshall—a great football film.
January Jones is beautiful. She is a blond-haired, blue-eyed dream girl that any man would be lucky to call his own.
2. Jessica Alba: The Love Guru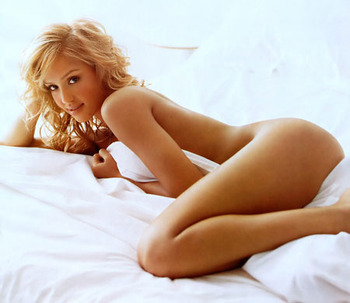 Yes, The Love Guru is a sports movie. Since most people did not watch this terrible movie, let me explain. It is about hockey. Period.
Now back to the Alba and one of the greatest photos ever taken. It rivals the Mona Lisa. I have yet to see a photo compare to this on any level. To make this photo perfect, all you need to do is take out the linen and voila!
1. Gabrielle Union: Bring it On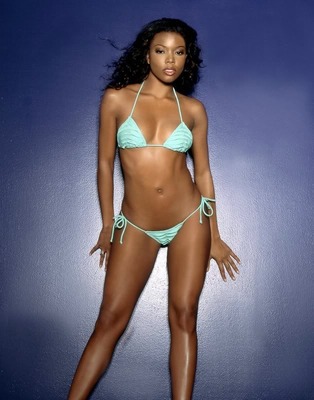 If this photo was not enough, try this one, or this one, or how about this one.
It doesn't matter which one I use, when you add them all together, you get one of the hottest women in a sports movie of the past decade.
Keep Reading