2010 FIFA World Cup: The Biggest Upsets So Far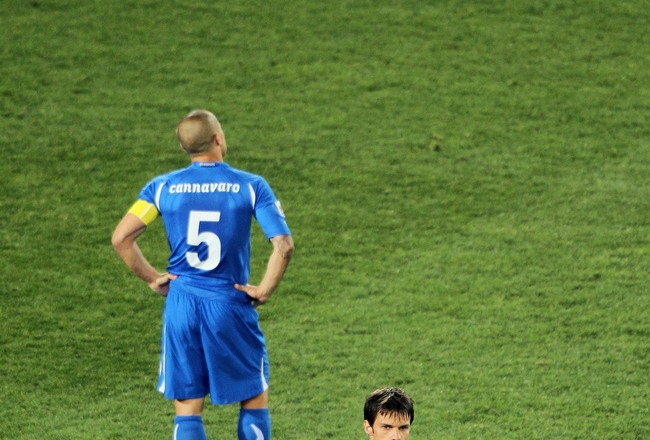 In what has been a World Cup where you can expect the unexpected, there has been lots of amazing results.
Many fans and analyst made brackets and predicted scores by many means, FIFA Rankings, past results, calibre of players and many more.
In any competition, there will be those jaw dropping "I can't believe it" moments and this World Cup has had many.
Lets look at the major upsets so far; and no, Ghana beating the United States is not an upset, it is a reality check.
Japan vs Cameroon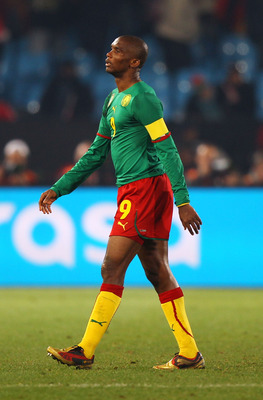 Cameroon have one of the most feared strikers in world football, Samuel Eto'o.
Cameroon entered this group fighting for second place with Denmark as Holland looked to be head first favorites.
Although Cameroon dominated that game from start to finish, defense was key for the Japanese who broke the deadlock through star Keisuke Honda.
The match ended 1-0.
France vs Mexico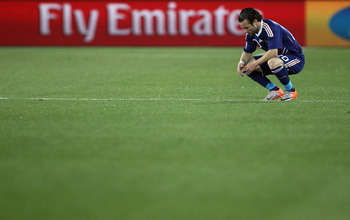 After an unimpressive start to the tournament, France had to take on Mexico to get back on track.
French Coach Domenech continued with his absurd lineups, before subbing Anelka at half time due to a rift.
Mexico didn't care what was happening and goals from Javier Hernandez and Cuauhtémoc Blanco sealed the deal and maybe France's fate.
England vs Algeria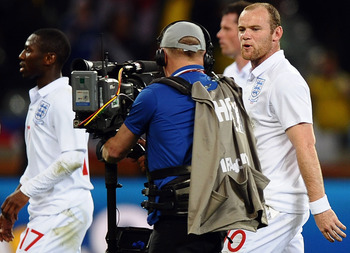 England vs Algeria, check the squad lists, the calibre of players even the coaches. Everything favored England pre-match and rightfully so.
Algeria surprisingly controlled tempo, had 11 shots in the game and secured a point, their only point.
Rooney was certainly frustrated, and he took it out on the fans:
"Nice to see your own fans booing you, that is what loyal support is."
Germany vs Serbia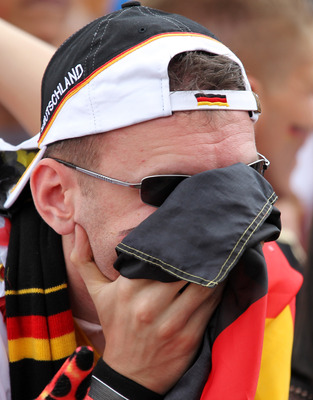 Serbia lost their opening game to Ghana, Germany destroyed Australia 4-0.
Miroslav Klose was sent of in the first half and under five minutes later Serbian striker Milan Jovanovic opened the scoring with a well taken goal.
Khedira hit the post, Podolski missed a penalty kick and you could sense that it wasn't Germany's day.
Klose is four goals away from tying Ronaldo's record of 15 and will have to wait some another game.
Germany went on to qualify after beating Ghana.
Spain vs Switzerland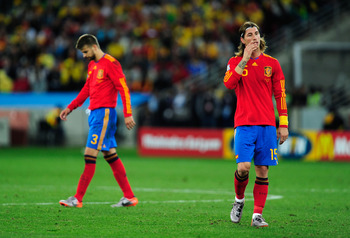 Spain were supposed to cruise this group without hiccups, but they experienced the shock loss of the tournament.
The "pass masters" dominated possession, shots, corners and failed to score.
Gelson Fernandes scored the only goal of the game and Switzerland' only goal of the tournament.
At least they beat Spain.
France vs South Africa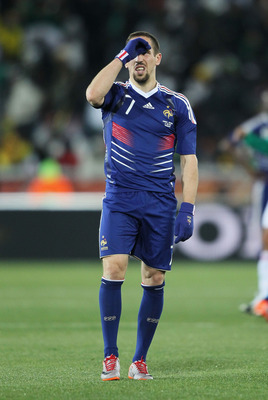 France had a chance to make it to the next round had they won, but the Bafana Bafana shocked them and scored two goals.
They pulled one back from outcast Florent Malouda but it was a little to late.
France went home without a win just like in 2002 after appearing in the final.
All Italy Games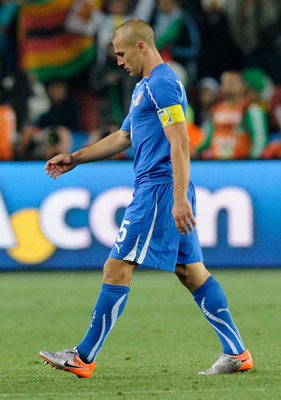 Italy came into this tournament as defending champions after winning the 2006 FIFA World Cup.
In any sport, when you win prior to the next tournament, you enter as the leader, expecting to be among the leaders when the tournament is over—ask the Tiger Woods, Willams, Federers, Nadals and the Yankees of this world.
Italy were also drawn in the easiest group of the competition, Slovakia, New Zealand and Paraguay.
Slovakia were playing their first World Cup as an independent nation.
New Zealand's squad had only seven players in Europe.
Paraguay was expected to finish second.
Italy drew the first game after an error caused DeRossi to equalize at 1-1.
New Zealand took the lead before Italy scored a penalty to equalize at 1-1.
With their qualification on the line they lost to Slovakia 3-2 and finished without a win and bottom of the table.
Keep Reading