Loew Expectations? 10 Questions for the Germany vs. England Clash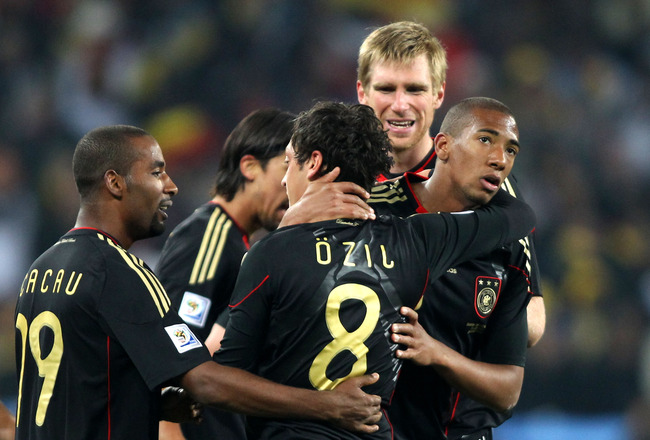 Everyone loves a big game that's rooted in tradition.
There's something about old demons, rich tales of yore and those grainy black and white video montages they show before games that just elevate the expectations of an otherwise vanilla clash.
Perhaps no two European football giants embody this type of match more than Germany and England.
Students of the game that produce legendary players. Both sides are a testament to the discipline, skill and tactical wherewithal that it takes to have your name engraved on some of the sport's most coveted plaques and trophies.
There are several moving parts that have all added to the hype leading up to Germany and England's Round of 16 clash, but when the whistle blows for kick-off in Bloemfontein, here are the 10 questions that both teams will begin to answer on the pitch.
10. Can Miroslav Klose exploit England's backline given his form?
German frontman Miroslav Klose is one of the country's most prolific goal-scorers on the international level.
However, he's been struggling to find his form for what seems like forever.
Klose notched a header against Australia but the goal didn't impress all that much and he botched a clear chance just before that. To add insult to injury he was red carded against Serbia, dashing his hopes of building up some steam heading into the knockout stages.
A key advantage for Germany will be England's mistake-prone back line. John Terry has looked shaky, and it's been a revolving door at the other center-back position.
If it was the 2006 Miroslav Klose lacing up his boots on Sunday then this would be a monumental match-up to keep your eyes on. Given the current circumstances, Germany's inability to open up the middle of England's defense could hurt them severely.
9. What role will German injuries play?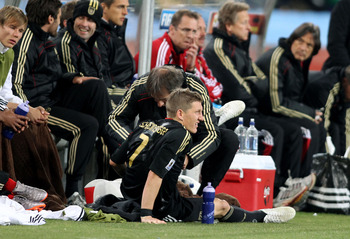 German manager Joachim Loew has already announced that Brazilian born striker Cacau will be unavailable for the match due an abdominal strain. So if Klose is not getting it done, Germany will have limited options in replacing him.
That's the least of Jogi's worries though.
New German midfield leader Bastian Schweinsteiger remains doubtful at this point with a thigh injury. After captain Michael Ballack's knee injury ruled him out of South Africa, Schweinsteiger has done about as good of a job as anyone could have expected in replacing him. Now Loew is faced with throwing 20-year-old Toni Kroos into the fire and starting from square one.
Left back Jerome Boateng's status is also in question after he was removed from the Ghana game with back problems. If Boateng cannot go than Loew will either have to revert to youngster Holger Badstuber, who lost his job to Boateng, or a Marcell Jansen, whose pure defending skills I have questions about.
8. What will become of Wayne Rooney's legacy if his bad form keeps up?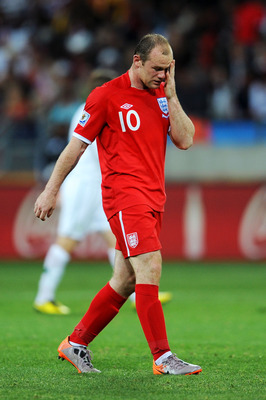 Ever since Wayne Rooney made his debut with England in 2003 at the ripe age of 16, he was pegged as the man who would lead the Three Lions back to the promised land.
Massive expectations, yes, but Rooney has delivered in style throughout his career in the Premiership with the world's most recognized club.
Ever since really being given the reins to the team, he has been red-carded when his team needed him most, failed to qualify for Euro 2008 and slept-walked his way into the knockout rounds.
At 24-years-old, Rooney is supposedly in his prime and was expected to explode onto the scene in South Africa, up to this point he's been "marginally better than a flop".
Germany's backline is subject to breakdowns and Rooney is on the biggest stage of his life, if he doesn't make his presence felt in some way, he'll risk being the goat of English national football.
7. Will Franz Beckenbauer ever shut up?
Franz "Der Kaiser" Beckenbauer is the most influential figure in the history of German football. He's won the World Cup as both a player and coach, and is held in high regard for his past accomplishments and present efforts for German football.
Nowadays, he's making headlines for all the wrong reasons. Making his two cents a public affair almost any time he feels like it.
He expressed his low expectations after Ballack was injured, accused England of playing "kick and rush" football, and called the Three Lions "stupid" for finishing second in their group.
Well done, Franz, why don't you just relieve Fabio Capello of his pre-game speech duties next time?
Seriously, I'd be so bulls*** if I were Joachim Loew. It's one thing when you yourself or one of your players lets something slip to the media, but to have a third party running his mouth like he's at a pub in Munich? Then we've got problems.
6. Will the refs be too involved in the match?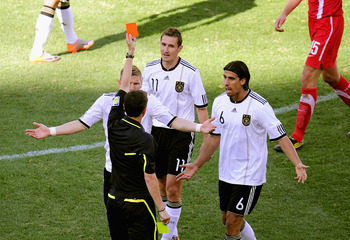 News flash: These two teams don't like each other.
This well known fact is being beaten to death in the buildup to Sunday's game, but another issue that has to be taken into consideration is the leniency of the officiating.
Both squads are nominally big, bad and bruising. They like to play a physical, passionate style of play.
Uruguayan referee Jorge Larrionda has been announced as the official for Sunday, since his debut in 1999 he's sent off a player in 70 percent of the games he's bossed.
If Larrionda is in true form, we could see a choppy match that downgrades the quality of play. With so much on the line as is, it'd be a shame to see the man with the cards determine the outcome.
5. What are the expectations for Germany now that they've gone through?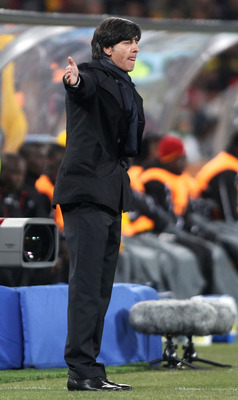 The German football world shook to its core when news went out that Michael Ballack was not going to be fit for the 2010 World Cup.
Thus starting the healing process from Joachim Loew. He re-organized his young team and publicly dumbed down expectations. Smartly saying that they were just going to give their best effort in the group stages and see where it took them.
It was a smart public relations move by Jogi at the time, but where do they go from here?
We've seen this new German team on and off their game, but still aren't fully sure of how far they're capable of going.
Sure, they'll want to progress to quarterfinals, but as a German supporter can you really get mad at this team for bowing out in the round of 16, given all that has transpired leading up to the games?
We shall see come Sunday.
4. Will Terry, Lampard and Gerrard cash in on their last chances?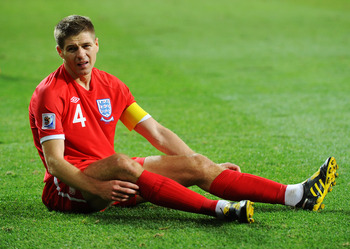 John Terry, Frank Lampard, and Steven Gerrard have been the glue of the English national team for the past decade.
The beloved trio have had several chances at glory and have not been able to convert.
South Africa 2010 represents their last chance to put their mark on England's history.
All three have disappointed thus far in the tournament, but it's never too late for these experienced lads to rise to the occasion and make Bloemfontein another stop en route to their finest hours as footballers.
3. How big of a role does the England vs. Germany history play?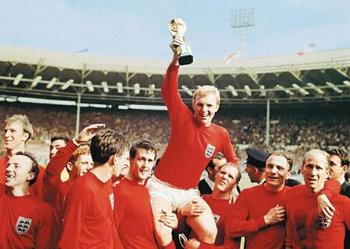 I don't want to turn this into a history channel documentary, but I think we all know the rich and passionate history that exists between Germany and England.
Winston Churchill and Adolf Hitler never met on the pitch, but World War II definitely fueled a rivalry that took off in the modern era and has given us some great matches along the way.
World Cup 1966, 1970 and 1990. Euro 1996 and 2000, the list of heated matches between these two nations goes on and on.
Is Sunday's match another chapter in this illustrious list of games? Or should we simply take it at face value.
The two teams haven't met in a major tournament in 10 years, the landscape of the German team has changed dramatically, and England has much bigger things to worry about than what is written in a dusty old book.
The media and old timers will hype this game up because of it's storied history, but how much will all of that hype actually influence the players at kick-off?
2. Should Germany play for penalties if the match goes into extra time?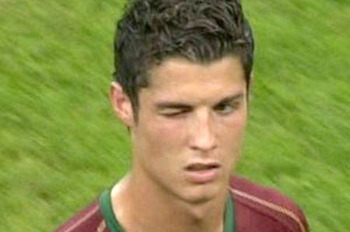 The thought is a bit novel when you first hear it, but give it some thought and it actually doesn't seem like a bad idea.
England's record in penalty kick shootouts is a dismal 1-6, Germany is responsible for two of those losses.
If the match goes into extra time, Germany may not want to waste their energy going forward and get hit on the break when they know the penalty spot is a major psychological factor for the English.
It'd be brave tactics, but history is on Germany's side. It's a thought so crazy, it just might work.
1. Who wins the match?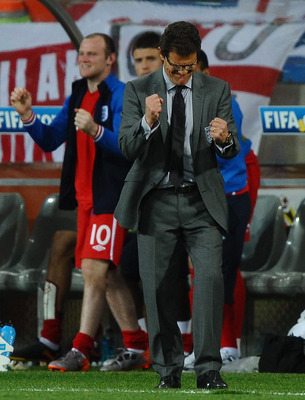 The most obvious, and important question of all: Who will win on Sunday?
Despite the hype and history surrounding the match, a quarterfinal spot is on the line and a chance to take another step towards the ultimate prize.
Doubts, questions and suspicions are all being raised in the buildup to kick-off, but a win on Sunday erases all of these and keeps the victor's World Cup dreams alive.
Keep Reading

Germany (National Football): Like this team?