2010 FIFA World Cup: The Funniest Fans of the Best 16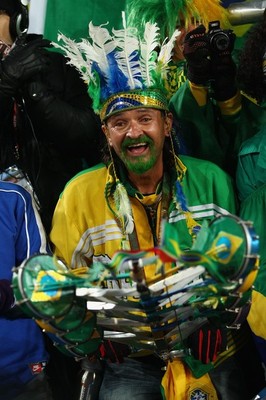 SATIRE
As the group stage is over in the 2010 FIFA World Cup, the best 16 teams are preparing for the next battles against new rivals.
The fans will do everything to support their team, and to be the 12th man in the stadiums.
It's hard to embrace the colorful atmosphere of the World Cup even when you sit in your favorite couch and watch the next match nibbling your favorite snack.
I hope these pictures will bring the World Cup—the biggest party on Earth—closer to your place.
USA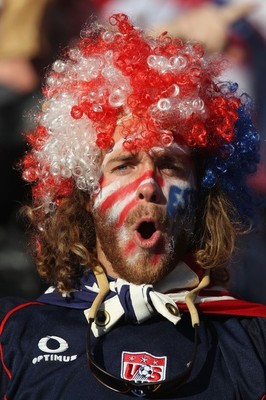 Soccer is more popular in the USA than ever. The American public has already enjoyed real drama in the group stage.
Landon Donovan's last minute goal lifted Team US to the top of Group C.
But this face tells it all.
England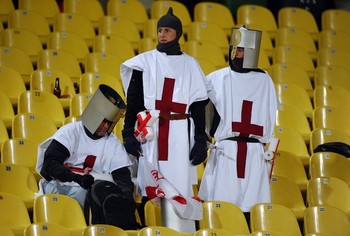 The joust is over. Now England are preparing for the next challenge against their arch-rivals Germany.
Ok guys, I know it was you, where's my sword?
Brazil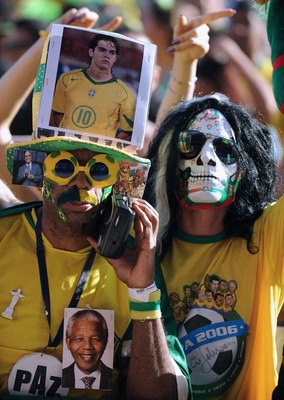 This year the mustache is back in fashion. Don't think twice about that.
And there's still too much information in this picture. Please, take your time.
Japan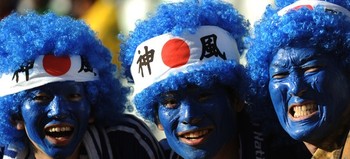 Japan beat Denmark and Cameroon in Group E. So the sky is red and white over there.
And blue too.
Argentina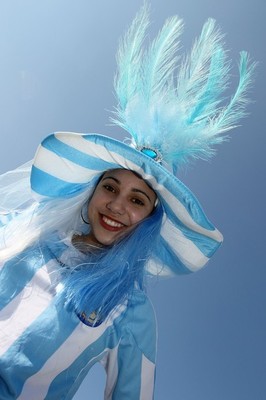 In these days the whole world loves Argentina.
Nice football and smiley faces from South America.
Uruguay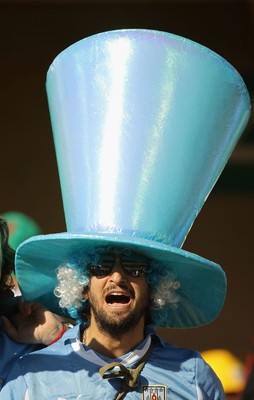 Can you imagine how many bottles of beer fit into that giant hat?
Just enough for another celebration, if Uruguay beats South Korea.
Slovakia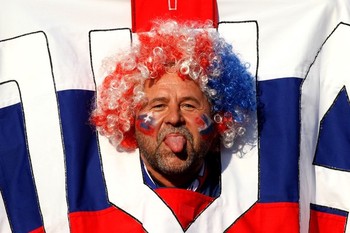 Slovakia has shot out their tongue to the 2006 World Cup winners Italy.
This time the opponent is the Netherlands.
Paraguay
Fans learn to fly in the joy of the huge success of their country.
And it's not over yet.
Holland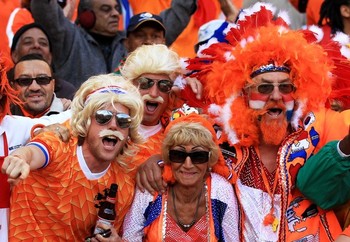 The Dutch brought the '70s to South Africa. And there's Captain Barbarossa too!
Mexico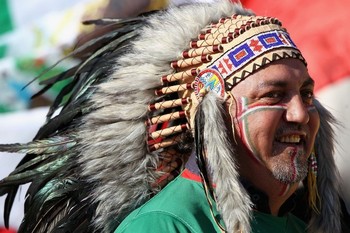 The braves are on Mexico's side.
Mexico-Argentina promises to be another classic.
Ghana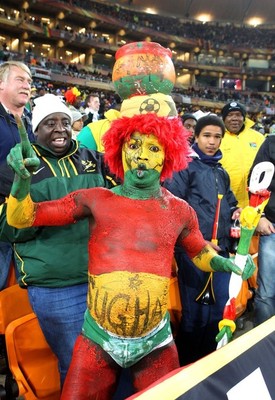 Ghana is the only African team that made it to the knockout round.
Their proud fans are also a bit surprised, aren't they?
Germany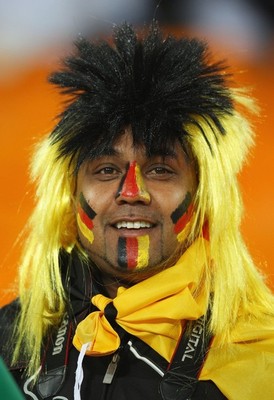 Germany is back on track after the victory over Ghana.
But beware! The English are coming...
Chile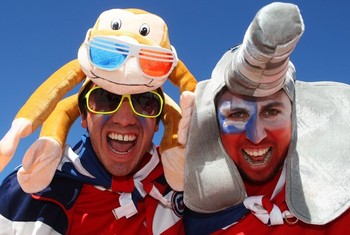 Two supporters, a crab and an elephant. And Chile are on the road to success.
South Korea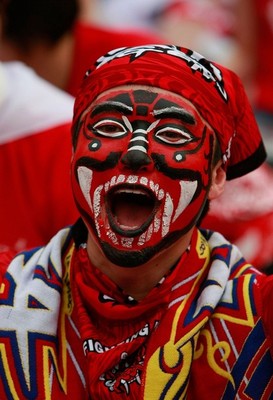 Crying superhero from the Korean Republic. But brave as a lion.
Portugal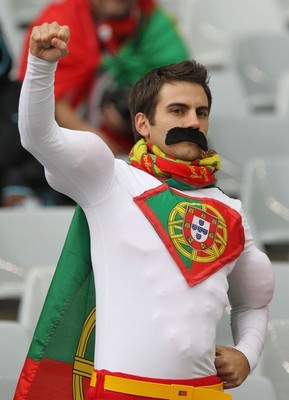 Portugal is seeking a superhero against the mighty Spanish. Big moustache is a must.
C. Ronaldo
Spain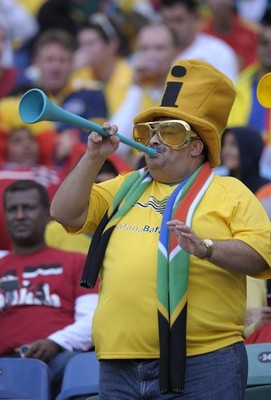 Aaaaaaaaaand we did it! After failing against the lucky Swiss, Spain ended on the top of Group H and escaped the clash against Brazil.
Keep Reading