2011 NBA Draft: An Obscenely Early Lottery Preview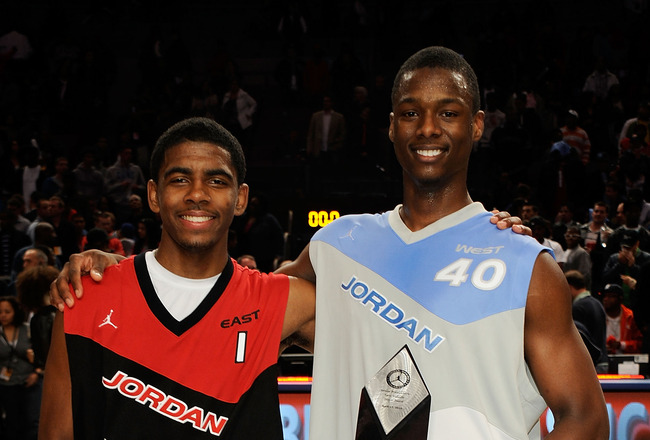 The 2010 NBA Draft just ended last night, but most teams in the league will get a jump on scouting for 2011 fairly quickly.
Big men should dominate the lottery again, though there appears to be a lot more depth at point guard.
Keep in mind these rankings are an EXTREMELY rough guess at this point.
Players like B.J. Mullens and DeAndre Jordan were both considered potential top five picks before they started playing college games, while players like Evan Turner and DeMarcus Cousins can always jump 10 slots with a strong season, and players like Ekpe Udoh and Tyrus Thomas often come out of nowhere to crack the top 10.
1. Harrison Barnes, SF, UNC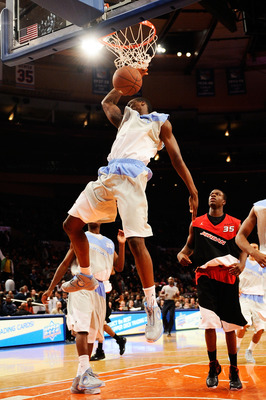 Right now, Barnes is the consensus No. 1 pick for 2011, though he doesn't appear to be an overwhelming favorite at the moment.
A top-notch athlete with a solid mid-range game, Barnes has star potential on the wing. Some have already compared him to Kobe Bryant.
Though he's streaky from outside, he should be able to make a difference on both ends of floor and is a potential perennial All-Star.
2. Perry Jones, PF, Baylor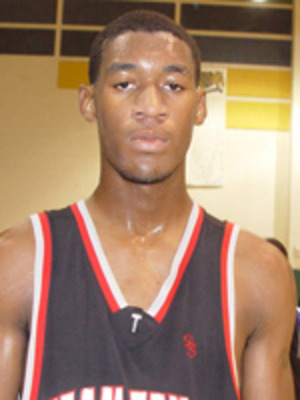 Though Jones isn't nearly as polished Barnes, he'll still be in serious consideration at the top of the draft if he has a productive freshman year at Baylor.
He has the kind of length and athleticism that makes scouts drool. At nearly 7', with explosive leaping ability, and the mobility to potentially play small forward if he develops, Jones has the physical tools to be a superstar.
The question will be how productive he is with those physical gifts.
Right now, he doesn't have the outside shot to play on the perimeter, or the post game to dominate inside. If he puts up solid but not great numbers this year, he could slide a bit as teams consider him a bit more of a project.
That said, there doesn't appear to be much chance of him sliding outside of the top five. He is simply too talented physically, and many of the other lottery talents are similarly unproven.
3. Kyrie Irving, PG, Duke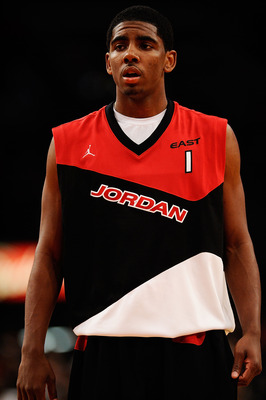 Point guards have become the new hot commodity in the NBA, so Irving will be a hot commodity on draft night in 2011.
While he's not as explosive athletically as Derrick Rose or John Wall, he could have a similar impact. He's still quick enough to effectively get to the basket and play tough defense, and he has a better jumper than either player.
He's a very well-rounded prospect that could anchor the point guard spot for 10 years.
4. Enes Kanter, PF, Kentucky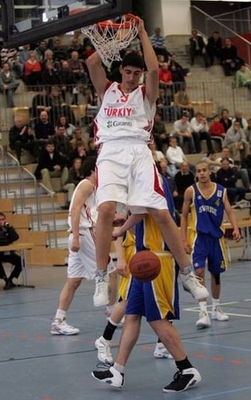 Tough big men who are willing to bang on both ends of the floor are in short supply in the NBA. Even fewer have the skill to score down low as well. That is why Kanter is widely considered a top five prospect.
At 6'10", 255 pounds, Kanter already has an NBA body, and he isn't afraid to use it. He dominated at the Nike Hoops Summit against other top high school players, posting 34 points and 13 rebounds. With his size and scoring touch, he will be hard to stop at the college level.
Whether he still dominates at the NBA level is harder to project. While he has the size teams are looking for, most reports are that he's not a particularly explosive athlete. That makes it harder to guess how he'll do against NBA players of a similar size that have superior quickness and leaping ability.
His eligibility issues also haven't been solved yet, which could hurt his stock if scouts can't see him regularly.
5. Josh Selby, PG, Kansas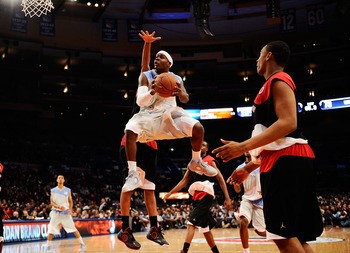 After a fairly weak draft this year for perimeter players, teams should be very anxious to get their hands on an explosive combo guard like Selby in 2011.
Selby is a very good athlete that excels at getting to the basket and finishing. He also has deep range on his jumper, though his accuracy is fairly streaky.
He is a dynamic player that could upgrade a back-court, but his NBA position will affect his stock. If teams are convinced that he's a scoring point guard, he'll go in this spot (or possibly even higher). If teams think he's really an undersized shooting guard, he could slide a bit.
Obviously, I think he can handle the point with his ball-handling and driving ability considering where I have him.
6. Jan Vesley, PF, Czech Republic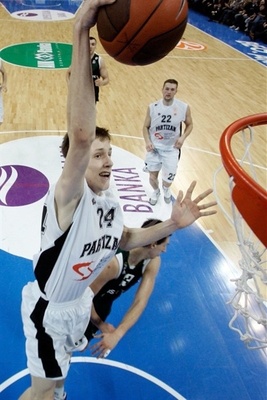 There wasn't much foreign talent in the 2010 draft, but that will change in 2011.
Vesley is showing up in the top 10 of most early mock drafts, and could climb higher with a strong season.
Like most European post prospects, he is a mobile big man that can comfortably play away from the basket. He has good shooting range, and is capable of putting it on the floor. He's also a good enough athlete to finish well at the rim.
However, he needs some more experience. He's not playing a huge role in Europe right now. Also, he'll need to bulk up and develop more of a back to the basket game at the NBA level.
Still, he has solid potential as a stretch at No. 4.
7. Brandon Knight, PG, Kentucky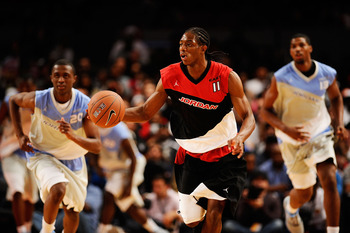 John Calipari knows how to handle one-and-done point guards, and he has another one in Brandon Knight.
Knight's skills fit the dribble-drive-motion offense very well. He is adept at attacking the basket, and is a willing shooter if left open. He also has great size for a point guard, which makes him an effective defender.
The issue with Knight will be whether NBA scouts and GM's see him as a true point guard. He is definitely more of a scorer and will have to work on managing a team and making good decisions.
8. Jared Sullinger, PF, OSU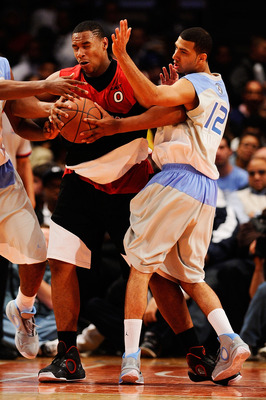 Sullinger will probably have very volatile stock as teams weight his production versus his NBA potential.
On the one hand, he will probably be one of the best big men in college basketball next year. He has a very good skill level and teams will struggle to deal with his ample frame.
Additionally, with his low post moves and ability to step out and hit jumpers, he'll give Ohio State a dangerous scoring big man that they didn't have last year.
On the other hand, Sullinger lacks the kind of athleticism and size team look for from big men early in the draft. He's a below-the-rim player, and he doesn't have the length to make up for the lack of explosiveness.
Then again, players like Kevin Love and Carlos Boozer have been effective pros with a similar physical profile, so someone will be happy to have him in the first half of he draft.
9. Donatas Motiejunas, PF, Lithuania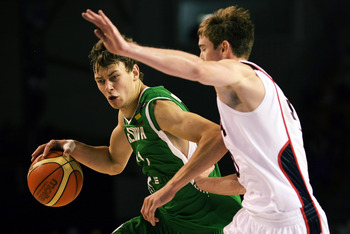 Motiejunas is relatively similar to the previously mentioned Jan Vesley.
He's another mobile big man with better ball-handling and shooting than is typical for a 7-footer, who can finish around the basket. He also needs to add some strength to play up front in the NBA and could use more experience.
The main reason that Vesley is higher is that he is considered to have a better outside shot wile Motiejunas is considered more of a mid-range shooter.
10. C.J. Leslie, PF, NC State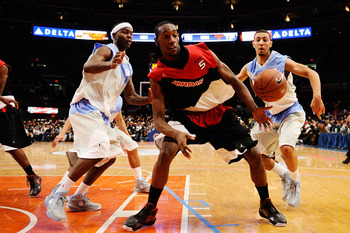 Leslie doesn't have an NBA position at the moment, but some team will take him because of his athleticism. He runs the floor very well and finishes well above the rim.
The key with his draft stock will be proving that he can play either the three or the four in the pros. He doesn't have the outside shot to play SF at the moment and he doesn't have enough size or post scoring ability to play PF.
If he does either of those, tenth might be too low.
11. Patric Young, PF, Florida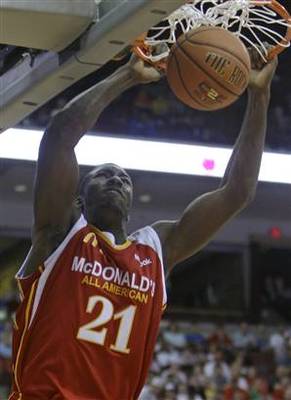 It's generally not hard for an athletic big man that plays hard to crack the lottery, so Patric Young should be in good shape.
He plays with a lot of power up front, which makes him a dangerous finisher and a solid rebounder and defender.
Though he doesn't have much of an offensive game and he doesn't have ideal length, someone looking to beef up their frontcourt will give him a chance.
12. John Henson, PF, UNC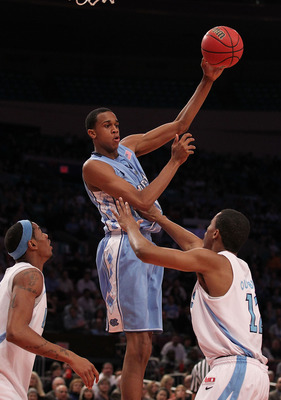 He had a tough year at UNC as a freshman, but Henson is simply too talented to completely ignore.
The attributes that made people put him in the lottery discussion before last year are still present. He has great length, is mobile, and gets off the floor well enough to make explosive plays.
The thing that limits his upside right now is his lack of strength. He's not quite skilled enough to play outside, so he has to do his damage inside. Even at the college level, he's struggled to do that consistently.
If he effectively bulks up and makes a bigger impact in college, he has a chance to be a high lottery pick. Even if he doesn't, relatively similar players have gone in the lottery before.
13. Jonas Valanciunas, PF/C, Europe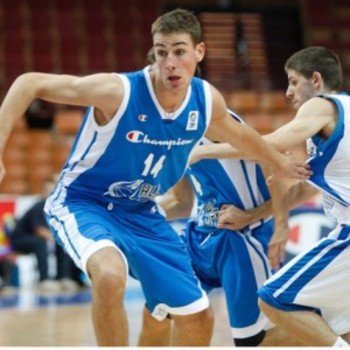 I can only say the same things about a long, lanky big man from Europe that can run the floor so many times before it starts getting old.
The difference is that Valanciunas plays inside a bit more than the other two and isn't as strong a ball-handler or shooter.
Like the other players, he needs to bulk up and is a bit more of a developmental prospect.
14. Terrence Jones, SF/PF, Kentucky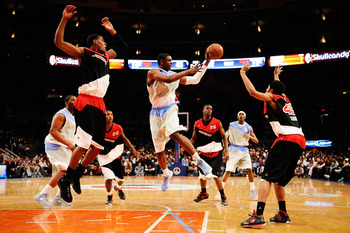 The Kentucky Wildcats have a chance at another banner day in the NBA draft with a fleet of talented freshmen.
Jones has the size and skills to play either forward spot, though offensively he's still finding his way. He can handle the ball and pass well, but his outside shot isn't dependable. He also isn't really a factor in the post.
He would probably be a good fit as a stretch 4 anyways, so developing his jumper will be important.
Keep Reading