Looking Back To Move Forward: NBA What Ifs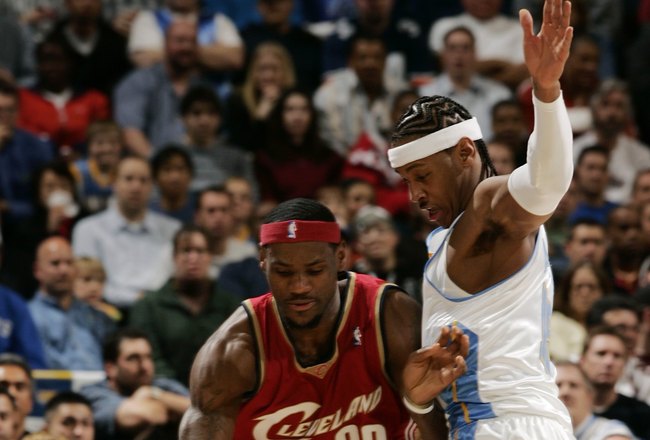 Everyone (besides Ron Artest) knows we live in a world based in reality. And while it may be entertaining to think about what if, these thoughts won't change anything.
But it's certainly fun to wonder.
The best part about sports "what ifs" is that, just like any other type of history, once you change one outcome, everything that follows after it is affected as well.

Although this type of thinking doesn't change anything that has already taken place, it is a distinctly human way of reacting to, and thinking about, what has happened.
Sometimes, people think about things this way because they are unhappy with the way things actually went, and they use the idea of an alternate reality as a source of comfort.
Other times, this type of thinking is simply based in curiosity, and can lead to very stimulating thoughts and discussions.
As we charge full steam ahead into one of the most influential NBA offseasons ever, we can be sure that, regardless of what happens, it will change the landscape of the NBA for the next decade.
Before we plunge into a summer that will surely send shock waves through professional basketball, let's take a look back at some of the more influential happenings in the league over the last few seasons.
How might things have been different had these events not taken place, or ended differently?
(Yes I realize that Bill Simmons wrote an article like this a few years ago and I've done my best to prevent from repeating anything he touched on)
What If Tim Donaghy Never Got Caught?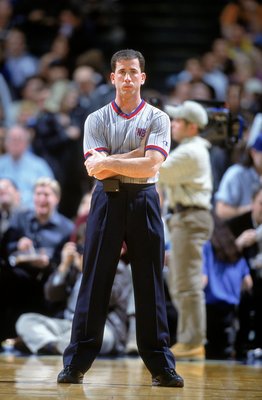 We've all heard the story of Donaghy, a former NBA referee, who admitted to betting on NBA games (including ones he officiated), and even admitted to making calls which affected the point spread.
The most important part of the scandal wasn't even what Donaghy was doing, rather it was what came out after Donaghy was exposed.
He alleged that:
1. NBA executives used referees to manipulate important games.
2. Certain referees had biases against players which may have altered the outcomes of games.
3. Game Six of the 2002 Western Conference finals between the Lakers and Kings was officiated in a way that made it possible for the series to go to a Game Seven.
If Donaghy is to be believed (granted he has about as much credibility as the manager at a strip club), these are some of the most inflammatory accusations that can be made against a professional sports organization.
In addition to Donaghy continuing to referee NBA games and making boat loads of money, fans still wouldn't know the NBA's dirty little secret.
As someone who remembers watching Game 6 of the 2002 Western Conference Finals it really was one of the worst displays of officiating in a crucial game that I can remember.
Like everyone else who enjoys the NBA, I gave the association the benefit of the doubt and figured that the refs just had a really bad day, nothing more.
Six years later we find out that the fix was in.
Had Donaghy not been caught, most NBA fans would still think that the Lakers were simply the more aggressive team on that night and the referees missed a few calls which is what accounted for the 27 to nine free-throw disparity between the two teams in the fourth quarter.
We would still think that no NBA referee ever had it out for Allen Iverson or Rasheed Wallace.
Above all, if Tim Donaghy had never been caught, we would have no grounds to question a referee's credibility or the credibility of the NBA.
Not that I feel any better about any of this stuff, but at least we know.
What if Grant Hill Stayed Healthy?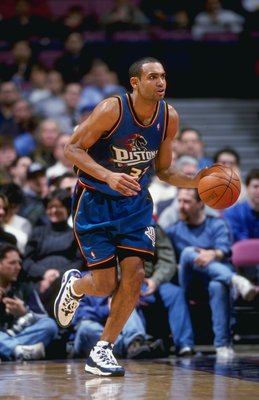 Watching him play in the twilight of his career, it may be difficult to remember just how good Hill was in his prime with the Detroit Pistons.
As a rookie, Hill averaged 19.9 ppg, 6.4 rpg, and 5 apg for a Detroit Pistons team that had won only 20 games the season before.
Detroit was in serious need of a rebuilding effort after the retirement of former bad boys Bill Laimbeer and Isiah Thomas.
In just his second season, Hill became one of the NBA's most popular players, (he even beat out Michael Jordan for the most All-Star votes in 1995-96), established himself as one of the league's best all-around talents, and led the Pistons back to the playoffs.
For the first six years of his career, Hill averaged 21.5 ppg, 7.7 rpg, 6.1 apg, and 1.6 spg.
Hill's numbers after these seasons put him into elite company with players like Larry Bird, Elgin Baylor, and Oscar Robertson.
At only 28 years old, Hill was one of the biggest offseason prizes during the summer of 2000.
The Orlando Magic made Hill a priority, and pulled off a sign-and-trade with the Pistons to acquire the small forward.
Having also added Tracy McGrady to their roster, the Magic looked to be one of the best teams in the East heading into the 2000-01 season.
But it wasn't meant to be.
While with the Magic, Hill's career was ravaged by ankle injuries. He played only 47 games for Orlando from 2000-2004.
He endured multiple surgeries, and although Hill was finally healthy for the 2004-05 season, he simply wasn't the same player he used to be and had lost four years in his prime.
Hill's injuries changed so many things in the NBA landscape, it's hard to even contemplate everything.
But here it goes:
1. With an emerging superstar in McGrady and one of the best players in the NBA in Hill, the Magic had a one-two punch that most teams wouldn't have handled.
With a few solid role players, this team could have won at least one (if not more) championship and been a title contender for five or six seasons.
2. Without Hill, McGrady was forced to be the number one option and leader of the Magic in just his fourth season removed from high school.
While this allowed Tracy to become one of the NBA's premier scorers, it probably stunted his growth as a team player as he had to do almost everything himself.
Even without Hill, McGrady led the Magic to the playoffs in his first three seasons, but simply didn't have enough help to ever advance past the first round.
McGrady also became labeled as a guy who couldn't get it done in the playoffs before being shipped out to Houston in 2004.
3. In the 2003-04 season, the Orlando Magic endured a miserable 21-61 season as Hill was forced to sit out the entire year.
McGrady was forced to make due with the likes of Juwan Howard, Drew Gooden, and Tyronn Lue as his supporting cast.
Thanks to their terrible season, the Magic won the Draft Lottery and selected none other than Dwight Howard with the no. 1 overall pick.
With a healthy Hill, the Magic don't even sniff the lottery and Howard would most likely be playing for the Bobcats, Bulls, or Clippers.
4. Finally, if Hill had stayed healthy, he would have continued his dominance in the NBA as well, putting up career numbers in the vicinity of 20 ppg, 7 rpg, and 6 apg, not to mention being one of the best defenders in the league for over 10 seasons.
If Hill and McGrady had won a title or two in Orlando, it's not out of the question that we're talking about Hill as one of the greatest players in NBA history.
What if Detroit had drafted Carmelo Anthony over Darko Milicic?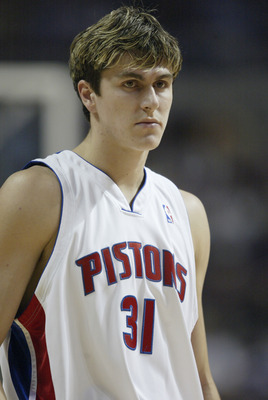 The Detroit Pistons were sitting pretty heading into the 2003 NBA Draft.
The team had just made a run to the Eastern Conference finals and despite being swept by the New Jersey Nets; they had an extremely bright future.
They had a young nucleus of players including Richard Hamilton, Tayshaun Prince, Chauncey Billups, and Ben Wallace who had all established themselves in the NBA.
On top of that, the Pistons had the second overall pick in a loaded 2003 NBA Draft thanks to a 1997 trade with the then Vancouver Grizzlies.
The draft's biggest prize, LeBron James, was selected first but there was still a multitude of talent on the board when the Pistons pick came up at No. 2.
There was certainly some debate about what the Pistons should do with their pick.
And despite the fact that Syracuse's Carmelo Anthony was available the Pistons opted to draft Darko Milicic, a 17 year-old Serbian big man.
We all know what happened after that.
Darko wouldn't contribute anything of value to an already good Piston's team before being traded.
Carmelo instantly became the best player on the Nuggets and helped them make the playoffs in his rookie season for the first time in eight years.
If the Pistons took Carmelo this would mean that:
1. After a mid-season trade that netted Detroit Rasheed Wallace, the team was loaded with talent including; Richard Hamilton, Chauncey Billups, Tayshaun Prince, Ben Wallace, and Rasheed Wallace.
This team would go on to win the championship in 2004 and also lost in the 2005 NBA finals to the San Antonio Spurs in seven games.
Imagine if this already stacked team also had a blossoming Carmelo Anthony and it's not a stretch to say that they could've won two more titles in the years from 2005-2008.
2. Darko would have been drafted within the next couple of picks, putting him in a much better position to gain NBA experience with a young team.
Instead, he went to a title ready Piston squad that couldn't afford to give a developing 18 or 19 year-old kid playing time in important games.
He also might have been able to avoid being labeled one of the biggest busts in recent draft history had he gone a little lower in the draft.
Because the Pistons took Darko ahead of Carmelo and because of the immediate success the Nuggets forward had, it put immense pressure on Darko to pan out.
When it became evident that Milicic wasn't ready for the NBA he was eaten alive and seemed to never recover.
What if the Miami Heat Hadn't Traded For Shaquille O'Neal?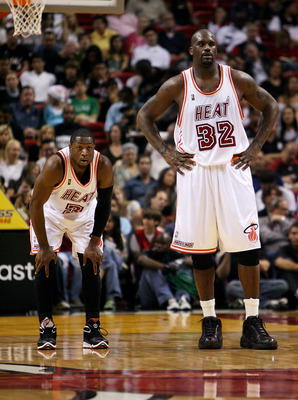 After Shaq and Kobe's much publicized inability to co-exist on the Lakers, the diesel was shipped out to Miami after the 2003-04' season.
The Heat were a decent team in the season before O'Neal was acquired, making the playoffs and even advancing to the second round.
But with the addition of one of the best big-men in the history of the game, they became an instant contender in the Eastern Conference.
In O'Neal's first season with the Heat, not only would the team improve by 17 games from the past season, but Dwyane Wade would blossom into one of the best players in the NBA.
O'Neal commanded attention from opposing defenses and Wade had a full season of NBA experience under his belt.
The second year player out of Marquette would go on to lead the team in scoring and help them reach the Eastern Conference finals.
In the next season they would put it all together and with Wade and Shaq leading the way, the Heat would bring the city of Miami its first NBA title.
Since then, Wade has been showered with praise from Heat fans and been recognized as one of the elite players in the NBA.
Heading into the summer of 2010, Wade is one of the most sought after free agents and is widely regarded as the secondary off-season prize to LeBron.
If the Heat hadn't traded for Shaq:
1. Wade and the Heat wouldn't have won the title in 2006, and Wade would probably be in a similar situation to LeBron James going into free agency; a great player who hasn't won anything and still has a lot to prove.
Without O'Neal, the Heat would have been a solid team that hovered right around the .500 mark and one that never really made much noise in the post-season.
After seven years of mediocrity Wade would be looking for a way out and the summer of 2010 would be the perfect time to make his escape.
Instead, Pat Riley's ability to wheel-and-deal which brought O'Neal to the Heat showed Wade that Riley is capable of making the right moves to help the team win, and Wade will most likely be staying put this summer.
2. Without O'Neal, the Heat don't get past the Pistons in the 2006 Eastern Conference finals and a very talented Mavericks team probably takes home the championship.
This would have validated the Maverick's billionaire owner Mark Cuban, and his unique style of team management.
A Maverick's title also would have changed the fate of Dirk Nowitzki, who could have easily won the Finals MVP and in doing so would have been revered as the superstar who finally brought an NBA championship to the city of Dallas.
Instead he's remembered as the career 87% free throw shooter who could only muster one of two during crunch time in Game Three.
3. Two of the greatest players of their generation, Alonzo Mourning and Gary Payton, wouldn't have reached the pinnacle of their sport.
While both Payton and Mourning were supporting players during the 2005-06' season, they certainly played a part in helping the Heat hoist the Larry O'Brien Trophy.
Mourning and Payton are two of the better guys in recent NBA history and both of them were unbelievable players who could never quite get over the hump while in their prime.
It was a pleasure for most fans of the NBA to see Mourning and Payton get their well deserved rings in the 2006 Finals.
What if Portland took Kevin Durant over Greg Oden?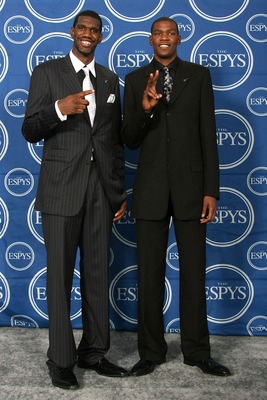 The 2008 NBA draft featured the age old dilemma of skill versus size.
According to most experts, the two top players in the draft were Greg Oden and Kevin Durant. But as to the question of who should be selected first, there were many differing opinions.
The only team whose decision mattered was the Portland Trailblazers who were lucky enough to have won the lottery that year despite only having a five percent chance of getting the first pick.
Their front office was now faced with the decision of Oden's size and defensive ability vs. Durant's raw scoring ability.
Ultimately, the team went with size, selecting the 7'0'' Oden over Durant and hoping that the former Ohio State big-man could help anchor the paint for the Trailblazers for the foreseeable future.
As we all know, Durant has become one of the league's best players and averaged 30 ppg this season in helping to lead the Oklahoma City Thunder to the playoffs for the first time since they were in Seattle.
While Oden has only played in 82 games over three seasons, and despite fairing reasonably well when in the lineup, he has endured two serious knee injuries and is far from being the player the Trailblazers thought they were getting when they selected him No. 1 overall.
Even though there's still plenty of time for Oden to pan out, how would things be different if the Trailblazers had selected Durant instead?
1. Featuring two of the best young wing players in the NBA in Durant and Brandon Roy, the Portland Trailblazers would be a force to be reckoned with.
Add LaMarcus Aldridge to the Roy/Durant combo and you have an inside presence which keeps the team from being one dimensional.
With Durant, Roy, and Aldridge all under 25 years old, it's terrifying to imagine what these three and a supporting cast could do to the NBA for the next five seasons.
As long as the three of them would be able to co-exist you're looking at a team that could seriously challenge for a title starting with this most recent NBA season and well into the next decade.
Instead, Oden has struggled through injury woes and Portland is just another solid Western Conference team.

2. With Portland's decision to draft Oden, the Seattle Supersonics watched Kevin Durant fall right into their laps and they happily used their pick on the former University of Texas standout.
A year later, the new owner of the Sonics, Clay Bennett, decided to move the team to Oklahoma City after he was unable to get funding for a new arena in Seattle.
Moving a professional basketball team to a place like Oklahoma City was a risky move especially considering that you're competing with the University of Oklahoma football and the rough economic times.
Luckily for the Thunder, they have Kevin Durant who is one of the most exciting players in the NBA who has also played a major part in the Thunder's first playoff appearance in six years.
Thanks to Durant, the Thunder are a team on the rise but if he wasn't available and the Sonics took Oden instead, the Oklahoma City Thunder might not only be one of the worst teams in the NBA but might also be struggling financially.
3. By all accounts, both serious knee injuries that have caused Greg Oden to miss significant amounts of playing time were freak accidents.
Because of these injuries, Oden has not been able to get adjusted to the NBA nor has he been able to play like he did at Ohio State.
Perhaps if Portland had drafted Durant, things would have turned out better for Oden and his fragile knees. Things really couldn't have gone any worse.
What if the Cavs were able to get LeBron a true No. 2 player?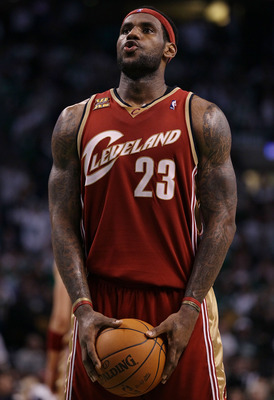 With all due respect to Mo Williams, Antawn Jamison, Drew Gooden, Zydrunas Ilgauskas, Larry Hughes, and Shaquille O'Neal, none of these men are truly great players who could have helped LeBron win a title.
Ever since they won the lottery in 2003, where they landed LeBron James, it's been a race against time for the Cavaliers front office as they try to find a legitimate number two for the king.
With the exception of Anderson Varejao and J.J. Hickson, the Cavaliers have done little in the draft to help bolster the roster.
And while the additions listed above are all solid players, they were either out of their prime by the time they played with LeBron or were never that great to begin with.
As things stand heading into the summer of 2010, LeBron has yet to win a championship and the Cavaliers have yet to provide him with a true number two player.
It's not as if the Cavaliers haven't been trying to get LeBron another star to play with, but it just never seemed to materialize into anything of value.
At the same time, players like Ray Allen, Kevin Garnett, Pau Gasol, Chauncey Billups, Baron Davis, and Ron Artest (just to name a few) have all changed teams over the last few seasons.
The final straw might have come this past year when the Cavaliers seemed to be close to acquiring Amar'e Stoudemire from the Phoenix Suns, in what would have been a major upgrade to the Cavaliers front court.
But the deal fell apart at the last minute and instead Cleveland got an aging Antawn Jamison.
It now appears that LeBron is ready to test the free-agent waters in a few weeks but how might things have been different if the Cavaliers had been able to assemble enough talent around LeBron?
1. Considering how good the Cavaliers have been over the last five seasons, it's not a stretch to say that if LeBron had another superstar alongside him the team probably would have won at least one title by this point.
This would not only have been a great boost to the city of Cleveland but it also would have validated LeBron as well as the Cavaliers front office because they were able to win it all.
Furthermore, after leading the Cavaliers to a title, LeBron wouldn't be feeling the pressure from the media and fans to prove that he's the best player in the NBA.
There's no doubt that if LeBron already had at least one ring and possibly more that he would be on his way to becoming one of the best players in the history of the NBA. (Whether or not he is still on his way there is a different story)
2. If LeBron and the Cavaliers had already won a title, this summer might be shaping up very differently.
LeBron has stated all along that the most important factor in deciding where he signs is winning.
If he knew that he could win with Cleveland, he would be much more likely to stay in his hometown which is also the team that can offer him the most money.
Because Cleveland hasn't been able to surround LeBron with enough talent to win a title, the superstar is currently considering leaving the Cavaliers and not many people can blame him.
If the Cavaliers front office had done enough to help LeBron win a title, it would be pretty shocking if the two-time MVP decided to leave after winning it all in Cleveland.
Keep Reading