The 20 Coolest Tricks in Sports History (With Video)
Have you ever tried telling a friend something so tremendous, outstanding, unbelievable, and ridiculous that you were just rendered speechless?
Something so crazy, indescribable, awesome, and sick that no number of adjectives did it justice?
Something so super and magnificent that you could only say three words: "Watch the video."
Here are 20 sports tricks that will boggle your mind and put you at a loss for adjectives. Enjoy!
20. Vince Carter's 86-Foot Shot Sitting Down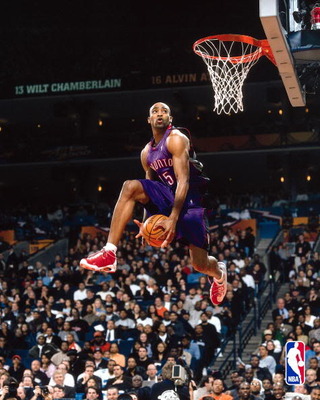 This is how Vince warms up before he gets ready to jump over seven-footers in the Olympics.
19. Chris Ferguson's Fruit Slicer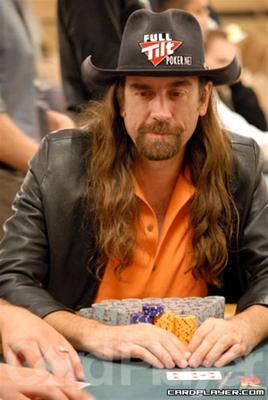 From the "Why the hell would you want to do this in the first place?" department comes Chris Ferguson.
This man slices fruit with playing cards. I repeat, this man slices fruit with PLAYING CARDS.
And yes, with this selection, I'm calling poker a sport.
18. Jason Williams' Elbow Pass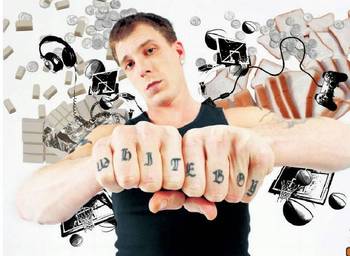 One year in the Rookie vs. Sophomore game on All-Star Weekend, Jason Williams unleashed the most stylish pass in the history of basketball.
10 bucks goes out to the first person to send me a video of themselves doing this. Good luck!
17. Travis Pastrana's Double Backflip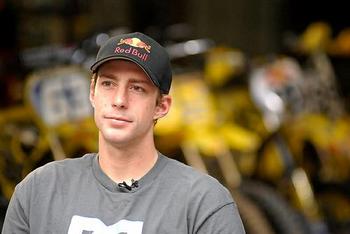 Travis Pastrana was a motocross legend.
However, with this double backflip, he thrust himself into immortality.
What I really like about this video is the crowd reaction. They know exactly what they just saw.
16. Bend it Like Beckham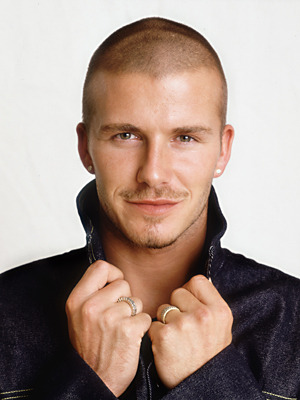 There was a time that David Beckham's "Bend It Like Beckham" shot was the most famous in the world.
There was also a time when Beckham didn't have enough money to end world hunger and still have enough left to buy a cool massage chair. But things change.
The shot is still one of the best tricks in the world regardless.
15. Rasheed Wallace's Day of Tricks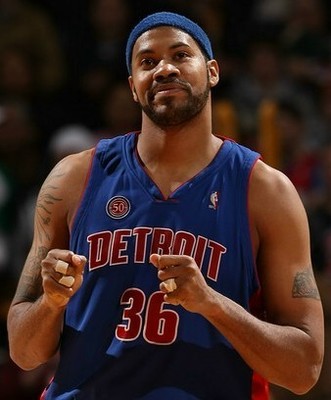 'Sheed can do more than just get "T'd" up.
Watch as Rasheed sinks two balls at once, goes over the rainbow, says see ya later, and racks 'em up. That will make sense in a few minutes, I promise.
14. Mike Ribeiro's Between the Legs Goal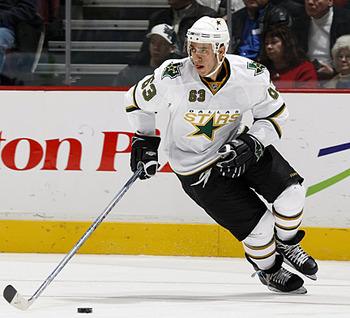 Apparently there's no better time to try out a new trick than in a shootout with the game on the line in a score or die situation.
Well, at least that's how Mike Ribeiro views it.
13. Dwight Howard's Full-Court Hook Shot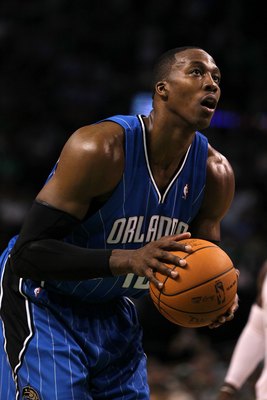 The hook shot is one of the NBA's most difficult shots.
In other words, when you make one that's the full length of the court, it's a big deal.
12. Dan Osman's Speed Climbing
You can say what you want about mountain climbing, but anybody who has ever tried it would tell you that it's a whole lot harder than just hitting a ball.
Mountain climbing takes courage, endurance, skill, strength, and so much more. Unless, of course, you're Spiderman.
Edit: Spiderman or Dan Osman.
11. LeBron James' 40-Foot Jumper... From Behind The Backboard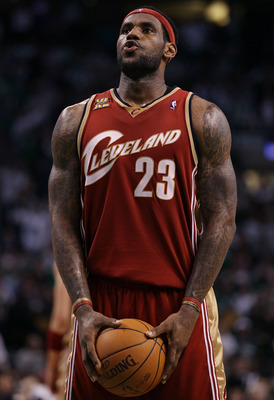 For those of you who ever tried shooting from behind the hoop in grade school and failed miserably, I feel your pain.
However, LeBron James doesn't.
The man didn't just hit a shot from behind the rim. That would be too easy. Instead, LeBron stepped 40 feet behind the rim, and then got nothing but net.
I bet this trick will look even cooler in Knicks orange and blue.
10. Billiards and Dominoes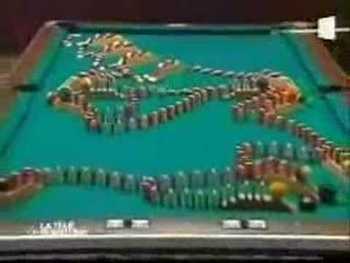 Just another day at the office for this billiards player.
9. Phil Mickelson's Backwards Shot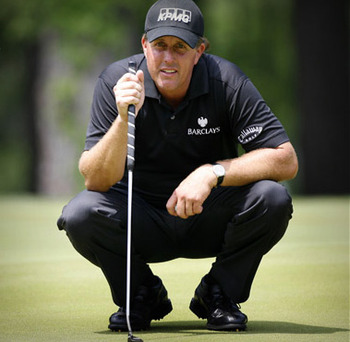 Whoever said, "It's all in the wrists" was clearly watching Phil Mickelson.
In this trick shot, Mickelson flips the ball completely around and onto the green using almost no body part but his wrists.
8. Jordy Smith's Rodeo Flip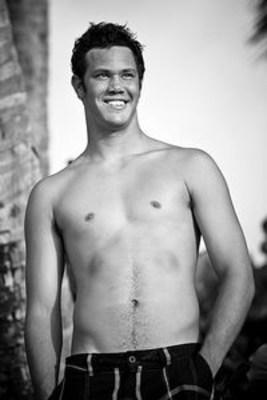 Jordy Smith's Rodeo Flip is being called the greatest trick in surfboarding history.
One fellow surfer called it "the gnarliest flip I've ever seen. For true."
I'm not sure if surfers are required to take second grade English, but for true or false, here's the flip.
7. Japanese Pitcher's Behind the Back Pitch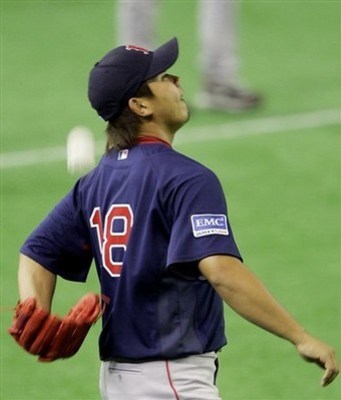 I don't which trick is better in this video: the pitcher's behind the back pitch or the catcher's unbelievable frame job.
This pitch wasn't even remotely close to the strike zone.
6. The Batting Stance Guy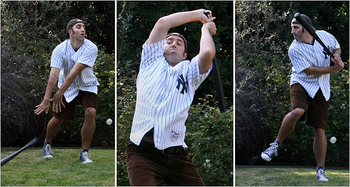 This isn't as much of a trick as it is a God-given talent, but omitting the batting stance guy from this list would be a crime.
This man can do a flawless imitation of any batting stance and swing of any player in the history of baseball.
Watch as he imitates Dodgers left fielder Manny Ramirez.
5. Dude Perfect's Longgggggggggggg Range Shot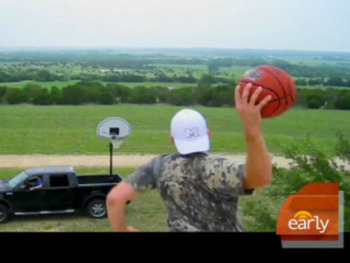 You thought Vince Carter's 86-footer sitting down was impressive?
You ain't seen nothing yet.
4. Ben Witter's...Just Watch It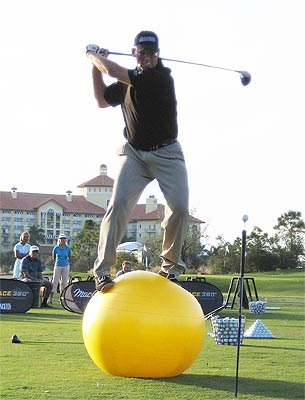 I know I've said this a few times already, but I only have three words to describe this video: "Just watch it."
After you're done, you try describing this ridiculous shot—I dare you.
3. Front Flip, Full Court Shot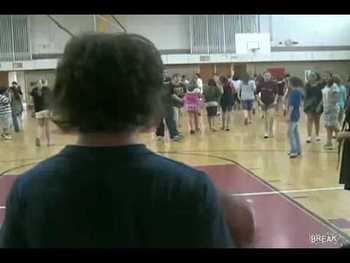 Words, words, words.
There aren't enough of them to describe this trick shot. Just watch it and enjoy.
2. 720 Dunk By "The Air Up There"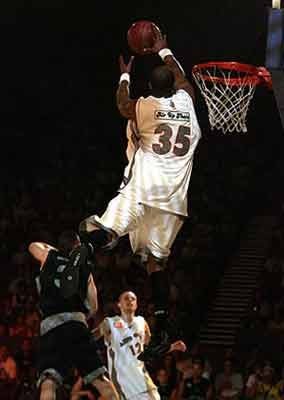 If the Wright Brothers invented flying in an airplane, than T.J. Fontenette (aka "The Air Up There") invented flying for humans.
Fontenette flies through the air and spins a full 360 degrees not once, but twice.
This is one of those videos you have to see to believe, so I'll cut right to the video.
1. Josh Womack's Bat Trick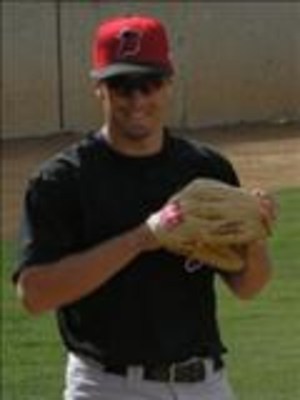 Josh Womack has become an Internet sensation.
If you haven't seen his famous bat trick yet, then allow me to drop your jaw to a new low.
This is just indescribable.
Keep Reading