NBA Draft Results: Will New York Knicks Draft Help Sign LeBron James?
New York head coach Mike D'Antoni came out and said last night the Knicks were more focused on July 1st than June 24th.
The Knickerbockers held two picks in last night's draft, both of which in the second round.
The Knicks have been more focused for the last two years on signing LeBron James than actually winning basketball games, and with the free agent season about to begin next week, New York's limited draft picks—No. 38 and 39—should have gone to help sign the King.
So, let's take a look to see if Syracuse's Andy Rautins and Stanford's Landry Fields will help the Knicks achieve their free agent goals.
What they did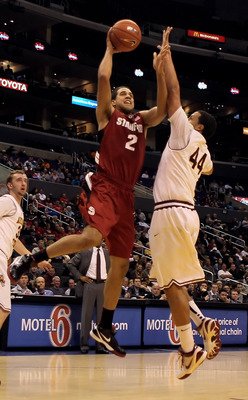 The Knicks selected back-to-back in the early second round last night, taking fifth year senior Andy Rautins out of Syracuse, and senior Landry Fields out of Stanford.
Rautins is a pure shooter who also has great hands, and an even better basketball IQ. Fields, knocked for not being much of a shooter outside the key, or banger down low, just knows how to score (he lead the Pac-10 last season).
The Knicks essentially drafted two players who can come off the bench and compliment LeBron James' presence on the court, and Chris Bosh's presence in the paint.
What I would have done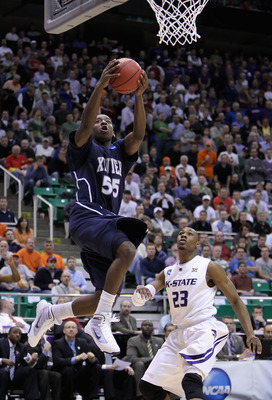 The Knicks were in an interesting situation at the draft last night.
On any other draft night, I would have suggested the Knicks trade one of their picks to move down in the draft and receive something—an established role player, cash, more picks—for a pick in the 30s.
But since New York needs to be mindful of salary cap right now with free agent season approaching, I would have stayed at 38 and 39 and selected two role players, like they did.
It was tough to watch as guys like Jordan Crawford and Greivis Vasquez went off the board so early, because they would have been good fits for New York.
I probably wouldn't have taken Fields, but I definitely would have taken Rautins, who was someone I thought should have been on the Knicks radar all night.
Instead I would have looked into other options, like: Gani Lawal, power forward from Georgia Tech, Lance Stephenson, small forward from Cincinnati, Jerome Jordan, center from Tulsa, or Jarvis Varnado, power forward from Mississippi State.
Worst case scenario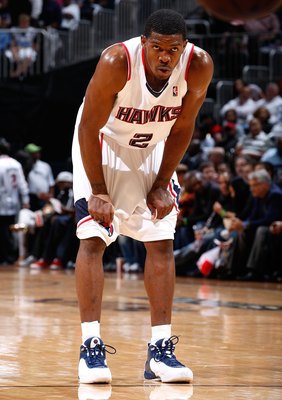 The worst thing that can happen to New York with these picks has nothing to do with the picks at all.
Rautins and Fields were drafted as roll players for LeBron James, so ultimately, the worst-case scenario is he doesn't sign with New York.
The situation brightens up if the Knicks can sign either James or Dwayne Wade, although it appears Wade will stay in Miami.
The ultimate worst case scenario, however, is if New York somehow fails to sign some combination of James, Wade, Chris Bosh, Amare Stoudemire, and Joe Johnson.
Best case scenario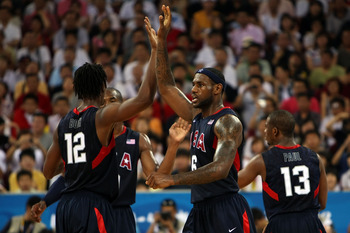 The best case scenario here is if the Knicks resign David Lee.
I'm kidding.
Obviously, the best case scenario is if the Knicks sign LeBron James and Chris Bosh.
James will thoroughly enjoy driving and dishing to Rautins in the corner for a three-pointer, and Bosh would love to pass out of a double team to a cutting Fields. Or maybe James will pass to the cutting Fields, and Bosh to Rautins in the corner.
You get the idea.
What my grade is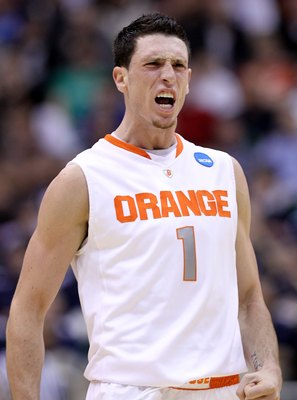 I love what New York did here with the 38th and 39th picks in the draft.
Providing they are successful in free agency, these picks, especially Rautins, will pay huge dividends for New York in the future.
Rautins has dazzled on the Garden floor before for Syracuse, and can knock down a big three at any time. Fields is a scorer who, given opportunities, would make a great role player.
These two players should at least strengthen New York's bench, which might give it an edge in the LeBron Sweepstakes.
Final draft grade: A
Keep Reading

New York Knicks: Like this team?