Dollars and Sense: The Top MLB Lineups by Salary, Value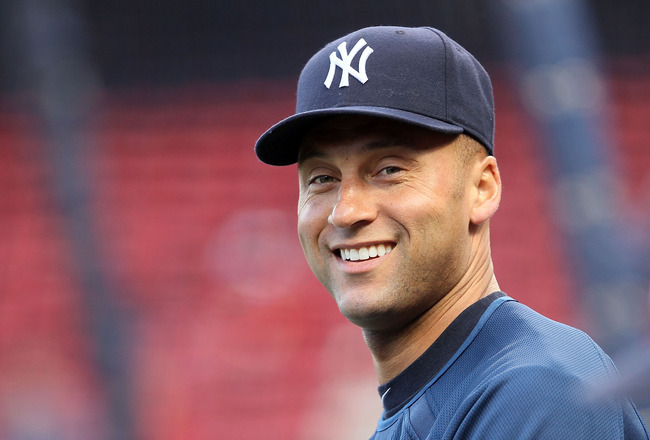 Major League Baseball has no salary cap—it's a no-limits game of dollars and contracts, peppered here and there with surprising and inexpensive talent.
Ballclubs hang on to young talent as long as possible before they have to pay their rising stars the big bucks.
This phenomenon is all-too-familiar to teams like the Toronto Blue Jays, who no longer have Roy Halladay leading their starting rotation.
But highest salary does not always mean most talented.
Some teams, like the Florida Marlins, can still win a World Series on a tight budget.
Value is key–some players simply provide for their teams a true "more-bang-for-your-buck" situation.
The following is an analysis of MLB's highest paid players, and MLB's best value players.
First Base—Highest Paid: Mark Teixera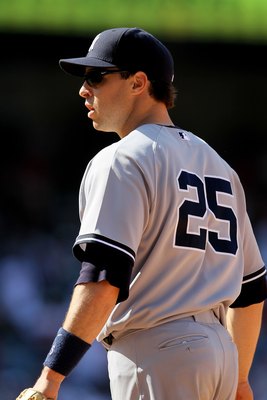 Salary (2010): $20,625,000
Mark Teixeira is by no means a poor baseball player. Conversely, he is by no means an All-Star caliber player (even though he is second in voting to Justin Morneau)—at least not this year.
The New York Yankees' regular third hitter, Teixeira has 12 home runs and 45 RBI, but is batting a mere .229.
Teixeira, 30, is not likely on his way to another All-Star game this year, but for almost $21 million, he should be playing like someone headed to the Midsummer Classic.
Then again, Teixeira plays for the Yankees. Even the bat boys get decent wages in New York.
First Base—Best Value: Joey Votto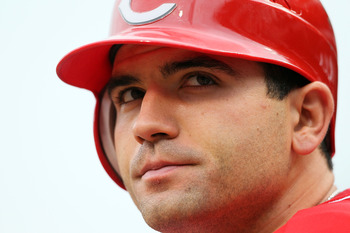 Salary (2010): $525,000
Although Albert Pujols may have been another good choice for Best Value (because he is worth every penny the St. Louis Cardinals pay him), Joey Votto deserves the nod because he's putting up Pujols-like numbers on a meager (by MLB standards) salary.
Granted, the 26-year-old Cincinnati Red is only in his third year of play in MLB, and his salary will have to increase before too long.
But for now, Votto is helping the Cincinnati Reds vie for first in the NL Central, batting .308 with 15 home runs and 47 RBI. That's not bad for roughly 1/39th Mark Teixeira's paycheck.
Second Base—Highest Paid: Chase Utley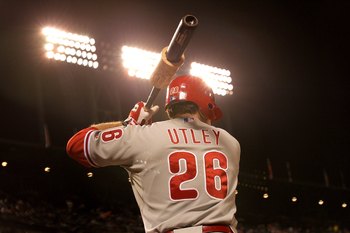 Salary (2010): $15,285,714
Chase Utley is likely on his way to another All-Star game—he's currently first in the voting, ahead of Martin Prado by over one million votes.
The 31-year-old Philadelphia Philly is batting .274 with 11 home runs and 34 RBI—he's clearly putting up good numbers, but not great ones.
Utley did, however, help the Phillies win the 2008 World Series, as well as the 2009 NL Pennant.
The Phillies would argue Utley is well worth the money, and they would be right.
Utley is not, however, a bang-for-the-buck—he's getting paid a ton of bucks.
Second Base—Best Value: Martin Prado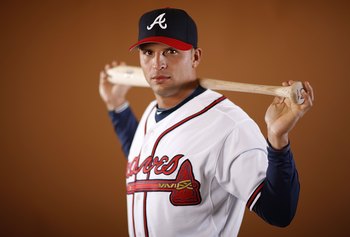 Salary (2010): $440,000
Like Joey Votto, Martin Prado is young and talented.
Right now, he's the NL batting average leader at .331, and he also has seven home runs and 31 RBI. These numbers have helped the Atlanta Braves jump out of the depths of the NL East to lead their division over the New York Mets and Philadelphia Phillies.
The 26-year-old's salary will eventually have to rise, but for now, the Atlanta Braves' top hitter is doing a lot for his little paycheck.
Third Base—Highest Paid: Alex Rodriguez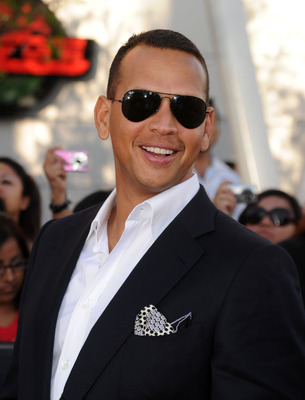 Salary (2010): $33,000,000
Alex Rodriguez is making more money this year than anyone in MLB. That's what happens when you put up Hall of Fame numbers and play for the Yankees.
But is A-Rod earning his paycheck this season?
No—at .280 with only nine home runs and 50 RBI, A-Rod is far from earning any AL batting titles, and as far as Gold Gloves go, Evan Longoria is a better candidate.
Third Base—Best Value: Evan Longoria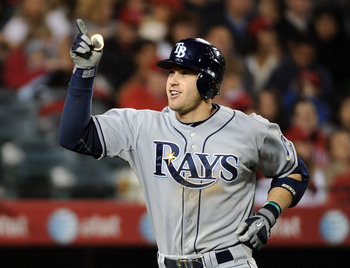 Salary (2010): $950,000
Evan Longoria is what baseball fans and analysts like to call a "stud."
The 24-year-old Tampa Bay Ray is batting .304 with 12 home runs and 52 RBI, and he's doing so with a sub-million-dollar paycheck.
Longoria won the 2008 AL Rookie of the Year award, the 2009 AL Gold Glove for third base and a 2009 Silver Slugger award.
The guy's going to get paid a lot very soon, but for now, he's probably the biggest bang-for-the-buck in the AL.
Shortstop—Highest Paid: Derek Jeter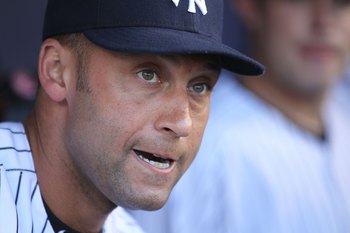 Salary (2010): $22,600,000
Derek Jeter is probably the most recognizable name in baseball. He's been with the Yankees for 15 years, making a whole boatload of cash along the way.
And why shouldn't he be the highest paid shortstop? He's won four Gold Glove awards, four Silver Slugger awards, and has earned a ton of other miscellaneous accolades.
Yes, Derek Jeter is great, but he's not the best this year. Right now, he's batting only .279.
Shortstop—Best Value: Troy Tulowitzki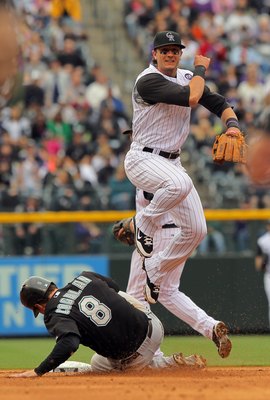 Salary (2010): $3,500,000
Troy Tulowitzki is not exactly making chump change, but he's still quite a bang for the buck.
The Colorado Rockies' top hitter has the highest batting average of any shortstop in MLB this year–he's currently batting .304 with nine home runs and 34 RBI.
Left Field—Highest Paid: Carlos Lee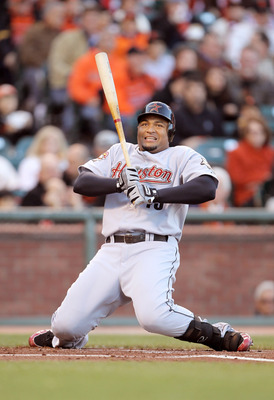 Salary (2010): $19,000,000
Really? Carlos Lee makes that much money? Then why is he hitting .228 with only 10 home runs and 39 RBI?
The Houston Astros veteran left fielder is having one of the worst hitting years of his career.
To make things worse, the Astros are 12.5 games out of first place in the NL Central.
Note: Chicago Cub Alfonso Soriano is also getting paid $19 million this year, and he is also having a bad year.
Left Field—Best Value: Josh Hamilton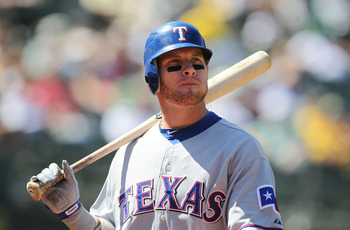 Salary (2010): $3,250,000
Like Troy Tulowitzki, Josh Hamilton is earning a decent paycheck—but to say the Texas Ranger is "having a good year" would be a huge understatement.
Batting .345 with 17 home runs and 53 RBI, Hamilton is the top-achieving left fielder in MLB by a long shot.
Hamilton's work has helped the Texas Rangers take first in the AL West—they have an 11-game winning streak.
Center Field—Highest Paid: Carlos Beltran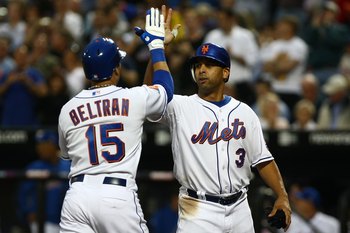 Salary (2010): $19,401,569
Carlos Beltran is one of the best outfielders of the last decade, but his injuries have kept him from playing this year.
But $19 million should cover the medical bills, right? Yes.
Center Field—Best Value: Carlos Gonzalez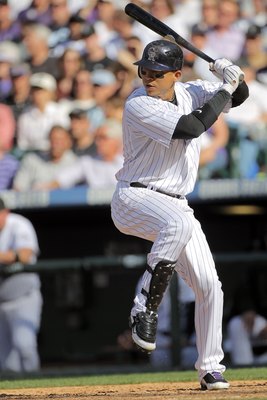 Salary (2010): $406,000
In his sophomore year of play in MLB, Carlos Gonzalez is putting up big numbers for the Colorado Rockies—he's .304 with 10 home runs and 42 RBI.
Yes, Gonzalez will earn a hefty check in a few years, but for now, he's a great value for the Rockies, whose team salary is relatively low.
Right Field—Highest Paid: Ichiro Suzuki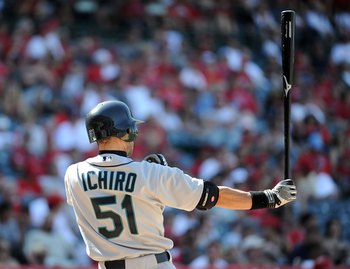 Salary (2010): $18,000,000
OK, you got me. Ichiro is definitely earning his big paycheck—he's hitting .339 with 3 home runs and 22 RBI as a lead-off hitter.
The 36-year-old Seattle Mariner is on the fast track to the Hall of Fame, and he's on his way to yet another All-Star game, so $18 million sounds about right to me.
Right Field—Best Value: Jason Heyward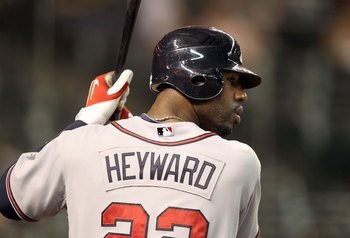 Salary (2010): $400,000
The Atlanta Braves star rookie, Jason Heyward is making the MLB minimum. On a dime, the 20-year-old slugger is hitting .255 with 11 home runs and 45 RBI. These numbers may just be good enough for the NL Rookie of the Year award.
Catcher—Highest Paid: Jorge Posada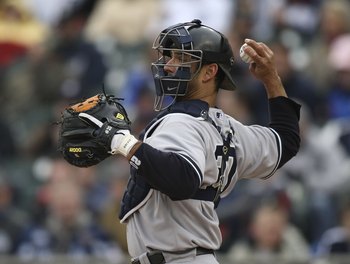 Salary (2010): $13,100,000
Another Yankee, another fat paycheck—Jorge Posada is a good catcher, but he's not the best.
Joe Mauer has the best numbers of any catcher in MLB, but Posada is doing pretty well, hitting .279 with nine home runs and 26 RBI.
Catcher—Best Value: John Buck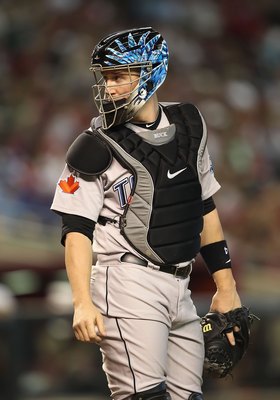 Salary (2010): $2,000,000
The Toronto Blue Jays John Buck is a good value—he has the highest fielding percentage of all the catchers in MLB, and he's batting .268 with 12 home runs and 38 RBIs. That's not bad for $2 million.
Starting Pitcher—Highest Paid: CC Sabathia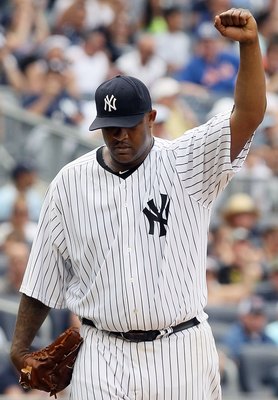 Salary (2010): $24,285,714
CC Sabathia is one of the best pitchers in MLB. Right now, he's 8-3 with a 3.68 ERA—not bad, but not incredible.
With the second-highest salary of anyone in MLB, shouldn't Sabathia be, I don't know, 13-1 with a 1.60 ERA?
Sabathia is a perfect example of how biggest paycheck is not equal to most talented.
Starting Pitcher—Best Value: Jaime Garcia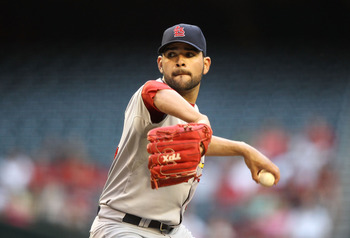 Salary (2010): $400,000
Although Stephen Strasburg is the rookie everyone is talking about, Jaime Garcia is the best rookie pitcher on paper right now.
Right now, the 23-year-old St. Louis Cardinals left-hander is 7-3 with a 1.79 ERA, the second-lowest in MLB.
Making the Major League minimum, Garcia is an important asset to the Cardinals starting rotation.
Relief Pitcher—Highest Paid: Mariano Rivera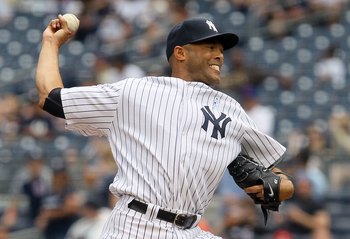 Salary (2010): $15,000,000
Mariano Rivera is one of the best pitchers of all time. He's second on the all-time saves list, and is currently one of the best closers in MLB with 16 saves and a 1.03 ERA.
There's no question Rivera deserves his giant Yankee paycheck.
Relief Pitcher—Best Value: Neftali Feliz
Salary (2010): $402,000
Neftali Feliz is the 22-year-old rookie right-hander who's leading the American League in saves.
Making the Major League minimum, Feliz has 20 saves and a 2.78 ERA—not bad for a rookie.
Feliz is yet another reason the Texas Rangers currently have an 11-game winning streak.
Keep Reading