The All-Motorsport Power Rankings: No.68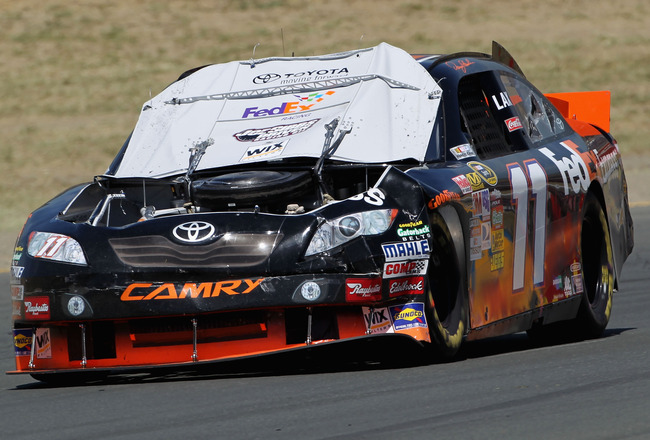 Who knows, NASCAR drivers might actually be better road course drivers if they can't see. Let's face it–some of them can't be much worse (cough, Brad Keselowski, cough).
Jimmie Johnson won the race, despite being a truly terrible road racer. Jimmie, the curbs are for clipping, not raping and pillaging for everything they can get.
Marcos Ambrose got caught out by saving fuel and not maintaining pace car speed. If it was Jimmie who stopped, would NASCAR have remembered the rule so quickly?
In other racing, F1 had an off week to spin useless press releases from thin air and make up some rules for 2011 that will have wafer-thin news stories spun off them.
And Moto GP went to Silverston, but it all seems a bit hollow without Valentino Rossi–Moto GP that is, not Silverstone. That's hollow without Bridge Corner.
15. Ken Anderson (Being fined monopoly money)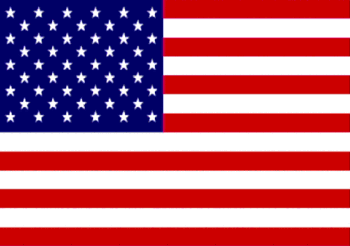 USF1 have been fined 300,000 Euros for failing to make the F1 grid.
The lost city of Atlantis has also been fined and the crew of the Mary Celeste are wanted for not filling their tax reports on time.
14. Vijay Mallya (F1)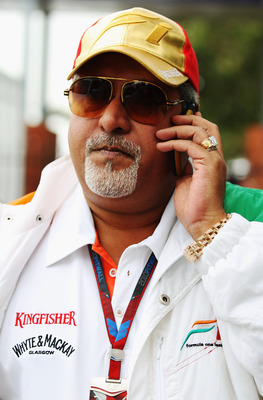 "For me, it's one of the strongest driver lineups in the field, as they work so well together."
Oh dear, have we reached the delirium part of the season already?
13. "This Ekstrom Guy" (NASCAR)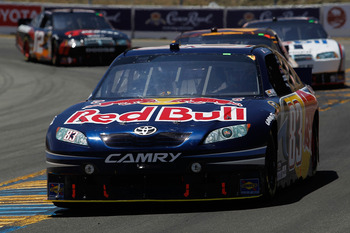 Mattias was a Power Rankings gold mine at Sonoma (or should that be vineyard)?
He believed he had to talk hillbilly for the rest of his team to understand him over the radio, plugging his sponsors over the radio before being taken out, in the American commentators' own admission, because he can actually drive a proper racing line around a road course.
Keselowski's lucky he wasn't driving a Mercedes, then he'd have had it.
12. Bernie Ecclestone (F1)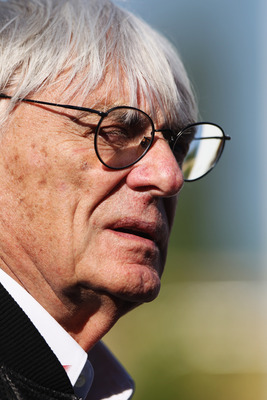 Take the thesaurus away from Bernie. Now.
11. Mastercard (Sponsors of th 90s worst F1 team)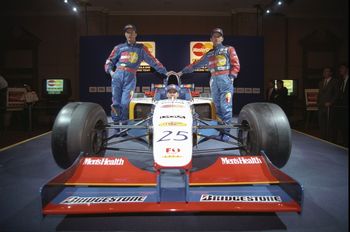 Please, please tell me that reports of their return to F1 are a sick joke after the re-introduction of the 107 percent rule.
10. Karun Chandhok (F1)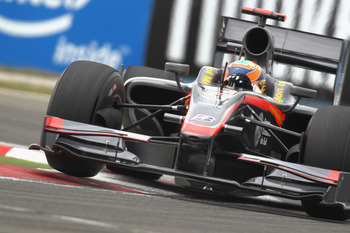 "Any car being driven unnecessarily slowly, erratically, or which is deemed potentially dangerous to other drivers, will be reported to the stewards."
Ah, no worries for Karun and the HRT boys, that car is being driven slowly and perfectly.
9. Michael Schumacher (F1 Stewards' Room)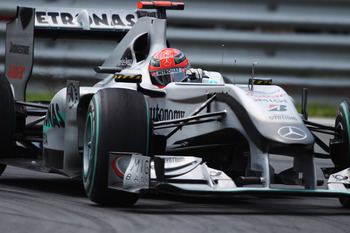 "Being driven erratically," eh?
Shumey may as well get his own personalised coffee mug is Montreal is any clue as to the future.
8. Robby Gordon (NASCAR)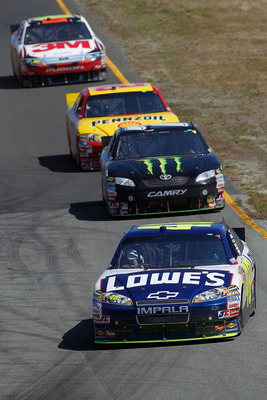 Second.
That is all, I'll let you take in for a second.
7. Ben Spies (Moto GP)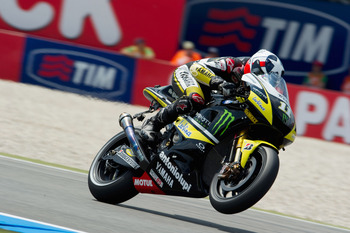 Getting a podium at Silverstone on James Toseland's old ride.
He will hosting seminars on rubbing it in from this Autumn.
6. Marcos Ambrose (NASCAR)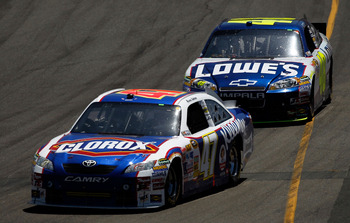 Ah, the hill start, the natural enemy of every learner driver...
5. Jamie Wincup (V8 Supercars)
He's back!
He won race two in Darwin.
4. Jorge Lorenzo (Moto GP)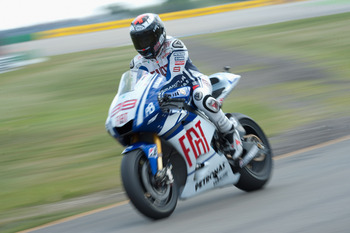 Glaring absence of teammate: more likely.
3. Jean Todt (FIA comedy circuit)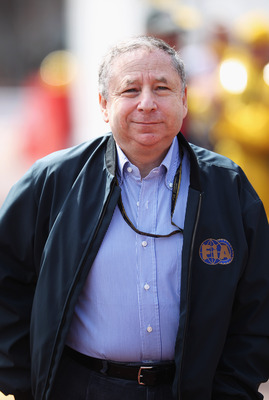 The FIA have announced the F1 rules and regulations for 2011, including the novel idea of moving rear wings, that don't move in the first three laps, or if you're more than a second behind the next guy.
Ocassionally, the Power Rankings don't need to make stuff up to be bizarre.
This is one of those times.
2. Tony Kanaan (IndyCar)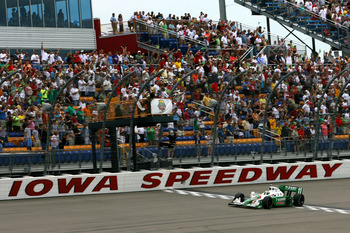 This is not a drill.
Somebody other than Penske or Ganassi won an Indcyar oval race.
Repeat. This is not a drill
Keep Reading