Milwaukee Bucks: Moves to Be a Serious Contender in 2011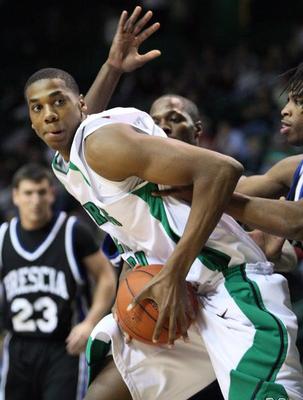 The 2009-10 Season for the Bucks exceeded all expectations. Not seen as a team capable of coming close to qualifying for the playoffs, the Bucks rose to the challenge.
Brandon Jennings had an impressive rookie campaign, Andrew Bogut took another step forward in his yearly improvements, and John Salmons, acquired mid-season, provided an offensive spark and toughness to the team.
With the recent acquisitions of Corey Maggette and Chris Douglas-Roberts, the Bucks continue to move in the right direction towards the Larry O'Brien Championship Trophy. A few draft picks and free agency signings, and the Bucks will move up a notch from playoff qualifiers to playoff contenders.
With the 15th pick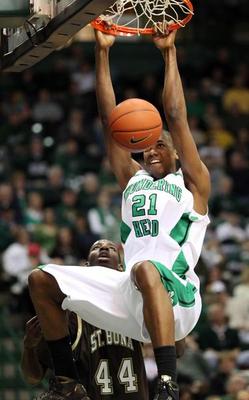 HASSAN WHITESIDE—Center—Marshall
Unless someone from the top eight or so slips to #15, the Bucks should focus primarily on SG, PF, and C. Whiteside is an athletic player who can learn behind Bogut giving him more time to develop.
Scott Skiles is a defensive-minded coach and he will love a guy like Whiteside, who blocked 5.4 shots per game last year.
With the 37th pick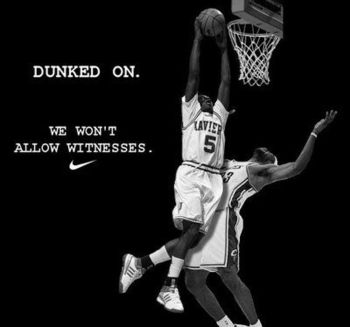 JORDAN CRAWFORD—Shooting Guard—Xavier
Hopefully the Bucks can work out a deal with John Salmons to be their starting SG again this year; however, the chances of that are probably 25%. If that doesn't work out, I think Ray Allen could be brought back to Milwaukee to be the starter. Regardless of how free agency works, Crawford has a bright future and he could step in and be a starter right away or come off the bench. If Crawford falls to the Bucks at 37, they have to snatch him up. Not only does he know how to shoot, but he also knows how to dunk, as he became famous for dunking over LeBron James, causing LeBron to be so embarrassed that he had Nike confiscate the videos of it.
With the 44th pick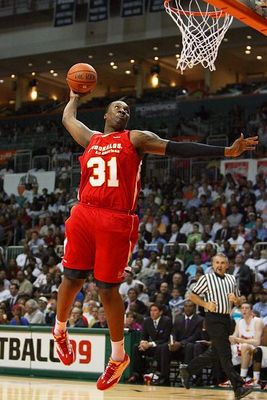 TINY GALLON—Power Forward—Oklahoma
Gallon gives the Bucks another post presence to come off the bench. Gallon, who has a frame similar to that of Glen Davis provides a nice contrast to the tall and lean Whiteside. Although Gallon isn't a premier player, he strengthens the Bucks' bench depth and provides Milwaukee with another post presence.
With the 47th pick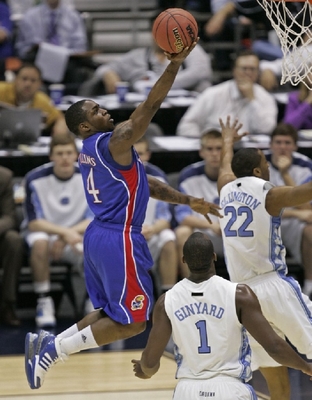 Sherron Collins—Point Guard—Kansas
Collins truly loves the game. He provides leadership at PG and has NCAA Championship game experience. I see him as a Nate Robinson-esque player—full of energy—who can provide points off the bench at the PG position.
Re-Sign John Salmons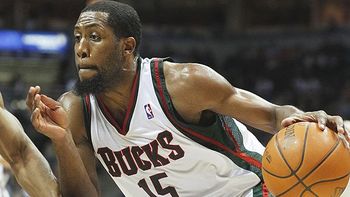 Fill in the blank. The Milwaukee Bucks made it to the playoffs because of ____.
Correct Answer: John Salmons
It's that simple. The Bucks were not a playoff team until they had John Salmons. True Jennings and Bogut are a great 1-2 and with Maggette and a solid bench the Bucks have some potential to do great things, but let me restate it again: The Milwaukee Bucks made it to the playoffs because of John Salmons.
Although re-signing Salmons is important, if he wants a huge contract the Bucks might be better off turning to Ray Allen as I stated previously.
Re-Sign Luke Ridnour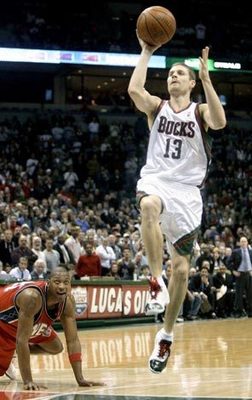 The Bucks need a veteran PG behind Jennings and Ridnour did a nice job this past year. Ridnour could be retained at a bargain so Milwaukee might as well keep him.
Sign Channing Frye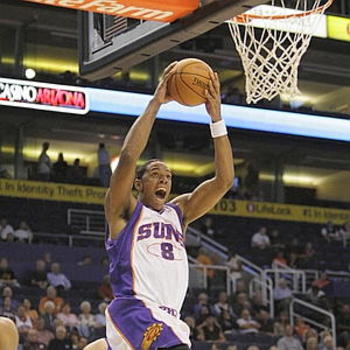 Channing is a guy who can create mismatches and stretch defenses. At the PF/C position, there aren't very many players who shoot 3's, let alone knock a good percentage of them down, yet Frye shoots them at a 44% clip and was rewarded for this by participating in the 2010 NBA All-Star Three Point Shootout. In order to win an NBA Championship, the Bucks need role players and Frye would definitely fill a big role.
Keep Reading

Milwaukee Bucks: Like this team?