NBA Trade Rumors: 10 Teams Hot for Los Angeles Lakers Shannon Brown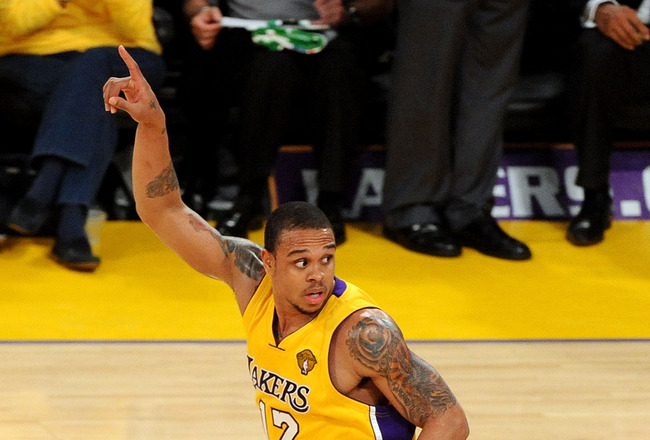 One of the lesser talked about free agent stories this offseason is the future of Lakers' reserve guard Shannon Brown. Brown is not yet a free agent, but the four-year veteran has a player option that, if exercised, could make him a very attractive commodity in this year's ultra-competitive free agent market.
Brown received a raise last season when he inked a two-year deal worth $4.2 million with the biannual exception clause after one year. Now many wait and see if Brown exercise that option and put himself in a position to command more money following his career year. Here is a look at 10 teams that could jump on Brown should he become a free agent.
Indiana Pacers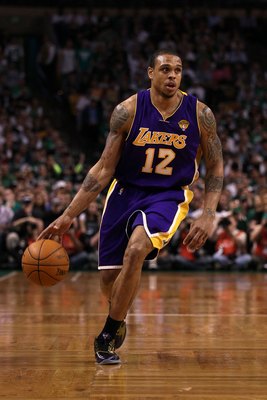 The Pacers have their thumb on the pulse of numerous trades in tonight's draft. If they cannot pull the trigger on a deal, they should look to Brown as the team tries to solidify a backcourt which isn't satisfying the front office.
Disappointment with T.J. Ford, injury to A.J. Price and injury to Earl Watson will force their hand on acquiring a guard. Though Brown has never started in his career, the young and needy Pacers could pony up enough money to make Brown a starter should they run out of options.
Cleveland Cavaliers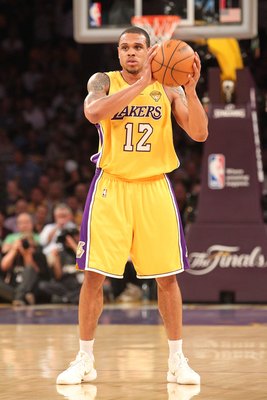 You can go home again, especially if LeBron James is the one creating a vacancy. Should LeBron leave Cleveland, the Cavs will need to ramp up their pursuit of free agents considering their lack of draft picks in this year's draft. Brown was originally drafted by the Cavs in 2006, but could return a much higher earner.
Boston Celtics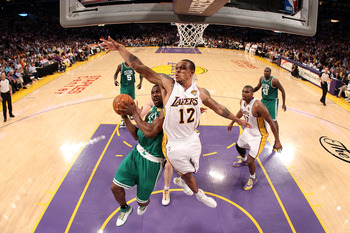 The Boston Celtics have a choice to make when it comes to resigning Ray Allen. Brown is certainly no Ray Allen at this stage of his career, but the Celtics are looking to get younger and more athletic.
Brown provides those elements and a price tag that will come way down from the $18 million Allen earned last season and likely still cheaper anything Allen will command on the open market.
Los Angeles Clippers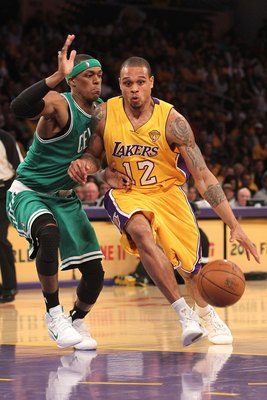 Brown's next home may not be a new place at all, except for the jersey. The Clippers have Eric Gordon slotted at their two guard spot, but Brown's flexibility in the backcourt gives the Clippers very good depth behind Baron Davis and Eric Gordon. Or, Brown could compete with Gordon for the starting job.

San Antonio Spurs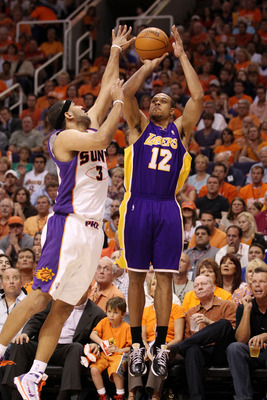 The Spurs aren't the likeliest of choices, but Brown would fill a similar role on the Spurs as he does for the Lakers. He also provides the Spurs with something they currently lack-youth.
With Keith Bogans and Roger Mason both unrestricted free agents, the Spurs have the space to bring on Brown and improve their depth and possibly step in to handle the two-guard duties should Manu Ginobili find his way out of town.
New York Knicks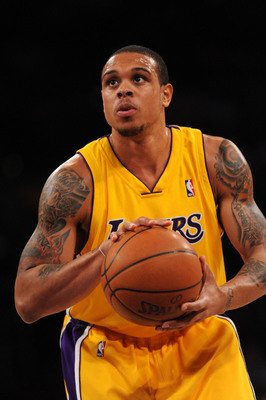 Simply put, if the Knicks cannot land LeBron James they are going to be in desperate need for bodies on the roster. With nine contracts coming off the books (though not all players are on the roster), the Knicks will to add talent somewhere.
The Knicks could be an attractive option economically should the Knicks miss on LeBron. If the Knicks cannot sign LeBron or any other max contract player, or even just one of them, the team will have cash to burn. That could lead to a bigger deal for Brown than even he expects.
Utah Jazz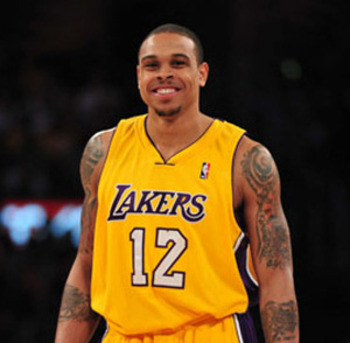 The Jazz are an easy fit for Brown. Current shooting guard Kyle Korver is an unrestricted free agent and the Jazz need to fill the spot. Korver made just over $5.1 million last season which will likely hold as a similar mark for Brown's next contract.
New Jersey Nets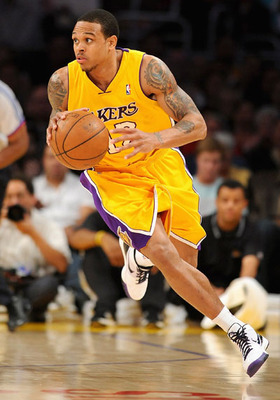 The Nets, like the Knicks, have cash to burn this offseason. Unfortunately for the Nets, they are even down the line for max contract players. That could leave the team with a great amount of money and nothing to spend it on.
In the meantime, the Nets are not truly committed to anyone on their roster aside from Brook Lopez and arguably Devin Harris. Their depth chart at shooting guard only reads Courtney Lee though they have used Bobby Simmons and Keyon Dooling at the spot.
Though Brown will only be 25 years old next season, bringing him in gives the club jolt of needed winning experience.
Atlanta Hawks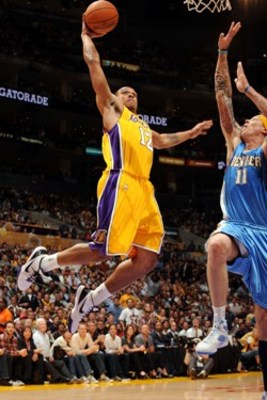 The Atlanta Hawks are on the rise, but could be in for a big shift with Joe Johnson's unrestricted free agency.
Brown doesn't yet have the scoring ability comparable to Johnson, but the Hawks may not feel comfortable turning over the two-guard position to Jamal Crawford who is not a natural shooting guard.
Los Angeles Lakers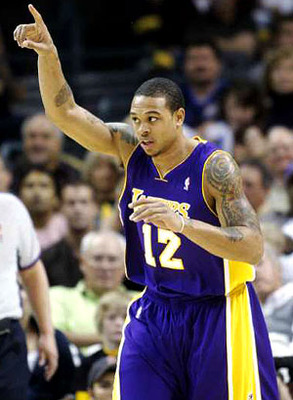 Why wouldn't the Lakers pursue Brown in the event he opts out. His increased playing time in the postseason showed increasing confidence in his ability to handle the ball and make decisions. The Lakers are faced with Derek Fisher's free agency and Jordan Farmar's restricted free agency. The team may simply not want to be in a position to wholly replace the backcourt.
Keep Reading

Los Angeles Lakers: Like this team?