2010 World Cup: England's Ashley Cole's Sexy Wife Cheryl
England left-back Ashley Cole is married to one of the most beautiful women in his country: pop star Cheryl Cole.
But according the British tabloids that hasn't stopped the Chelsea star cheating on his wife with a variety of far less attractive women.
The couple have now separated and set for a very messy divorce.
Let's look at some photos of the soon-to-be ex-Mrs Ashley Cole and ask yourself, would you cheat on this woman?
Begin Slideshow

»
Here is the happy couple on their wedding day.
A suit that shiny should have been Cheryl's first sign that she couldn't trust soccer's equivalent of Tiger Woods.
Cheryl became famous in Britain after winning a TV reality show.
Despite not being a very good singer, Cole (then known as Cheryl Tweedy) was selected to be part of a five-girl pop group.
Obviously the selectors decided to prioritize her ability to look good whilst not wearing very much over her vocal strengths.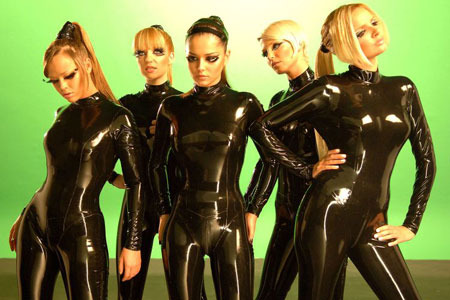 This is Cheryl and the four other members of Girls Aloud.
Despite being a manufactured marketing man's wet dream, Girls Aloud is actually not that bad.
Seriously, if you like good pop music, check out songs like Biology or The Show.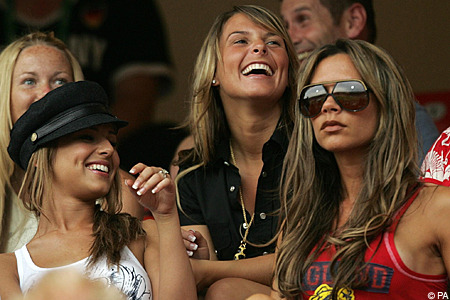 At the 2006 World Cup, Cheryl was one of most prominent of the English WAGs.
That's Wives and Girlfriends of the players, in case you didn't know.
Second in command to chief WAG, Victoria Beckham, Cole and co shopped, danced and drank their way around Germany.
Cheryl would presumably no longer consider herself a WAG, though wisely, England coach Fabio Capello banned the WAGs from South Africa, deeming them a distraction.
Britain has been searching for a pretty woman to idolize ever since Princess Diana died.
Cole assumed that mantle after becoming a judge on TV show, The X Factor – think American Idol but with added old people.
Soon the nation began to love Cole for her feisty personality and style.
Being the victim of her husband's incessant infidelity also helped get the UK's women on her side.
Ashley's extra-curricular activities have reputedly included flings with a hairdresser and a secretary.
It's like the guy just isn't into the lifestyle of the rich and famous, scouring salons and offices for fun when he's got a hot wife rocking a mean straw hat waiting for him poolside.
Now that she's a classy celebrity, I wonder if Cheryl regrets her tramp stamp, lower-back tattoo.
Probably not as much as the one on her neck that says Mrs. Cole.
This is actually a picture of Cheryl Cole.
It may not look like her as someone has gone overboard with an airbrush, but the leg tattoo is a give-away.
Cheryl has recently started a solo career as a pop star and hopes to launch herself in the US market.
Coincidentally, she has been romantically linked with Black Eyed Peas producer Will I Am.
I for one believe the couple might really be in love and not just courting gossip magazine publicity. Honest!
Time to choose.
Go to your nearest hairdresser and ask yourself, would you cheat on the women in this picture for that girl you see sweeping hair off the floor?