Five Reasons Fedor Will Never Fight Overeem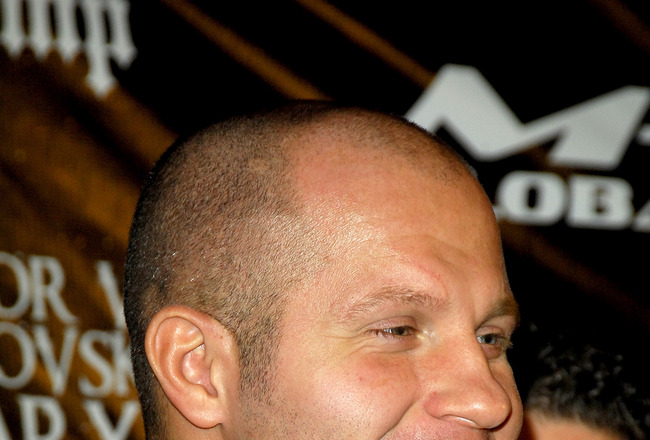 Fedor Emelianenko and Alistair Overeem fight in Strikeforce. Overeem is Strikeforce's current heavyweight champ, and Fedor? Well, he's known throughout the world as the unbeatable king of MMA.
Naturally, one should assume that the two would want to fight. However, getting M-1 and Fedor to commit to such a deal has proven to be tougher than sitting down for a civil discussion.
But is it really that complex an issue, or are there other reasons that are being overlooked?
Here are the top five reasons why Fedor will likely never fight Overeem.
The Possibility of Steroids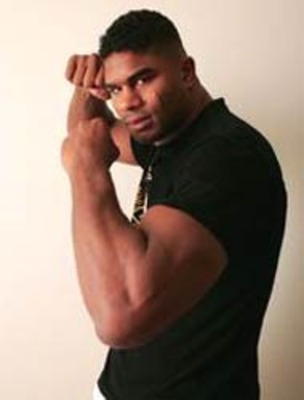 Overeem did pass a recent steroids test, but what isn't accounted for is the time in between that test and a potential fight with Fedor. Fedor wants a pre-fight test to ensure it, but Overeem doesn't seem up to it as he maintains he has never done steroids.
Still, as many point out, one must wonder why M-1 is willing to pursue a fight with Josh Barnett who tested positive for steroids on multiple occasions, though claims to be clean now.
Overeem Isn't High Profile Enough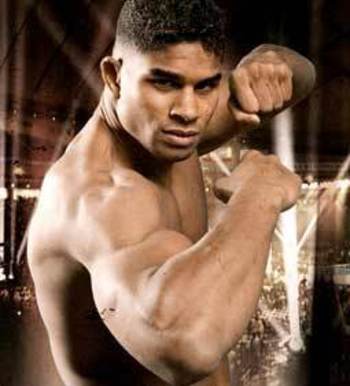 Overeem is talented and experienced enough to pose a legitimate threat to any heavyweight today.
MMA math shows that since Fedor and Overeem both fought and beat Brett Rogers, Fedor should fight Overeem.
But look at their records.
Overeem, with a record of 33-11-0, doesn't exactly hold the status as being one of the world's top heavyweight fighters. Why so much hype, then? Compared to Fedor's 31-1-0 record, Overeem seems hardly a threat on paper.
Also, Overeem has nowhere near the level of notoriety that Fedor has. If he continues to be champ in Strikeforce, though, he will only become more noticed by the world, possibly making a fight with Fedor unavoidable.
Fedor needs to focus on the biggest and best opponents. The bad news is that he seems to be a blind agent for M-1.
The good news? There isn't any.
If Fedor Became Champ, He Couldn't Go Anywhere Else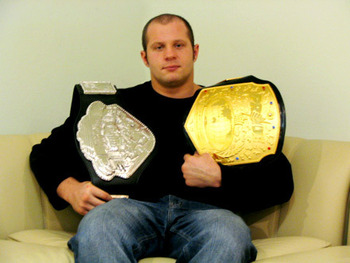 Winning against Overeem means that Fedor would be the official Strikeforce heavyweight champion. As a result, he would be bound to Strikeforce for what could possibly be the rest of his fight career.
If M-1 shows any consistency at all, it's that they don't like being bound by contracts. Fedor is their ace in the hole for getting fights in any organization, and they want to keep the champ versatile enough for any such whims.
Fedor Simply Doesn't Use His Voice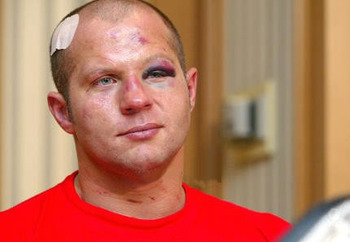 This goes hand-in-hand with M-1's apparently poor management. Why didn't Fedor join the UFC? M-1 said the contract wasn't good enough, but all Fedor had to do was step up to the plate.
Fedor is a modest guy, but aside from his excellent strikes and his ability to reverse impossible positions, he's pretty boring. Not saying he should be a hype train and become another Andy Silva (e.g., Silva vs. Maia), but a little excitement would be good for his fans.
The thing is, Fedor knows he doesn't need any extra marketability. A lot of fans have deified him so much that they probably bow to a statue of him before each practice.
Fedor is the least interested in hyping things, and being that he's off and on with considering retirement, it's likely that fans will go on wondering if "The Last Emperor" had it in him to beat the best in the UFC, for instance. Perhaps Fabricio Werdum beating his brother will show a different side to Fedor that we haven't seen before.
One way or the other, if he doesn't go into the UFC, we should at least see him commit to Strikeforce and face the best it has to offer, which includes Overeem.
M-1 Wants to Keep Fedor's Reputation Sealed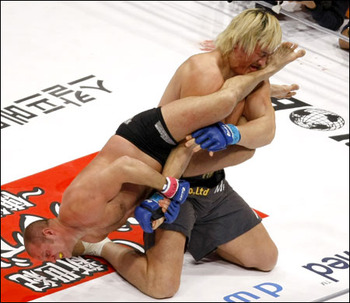 Yes, Fedor is quite possibly the best fighter in MMA today, and he may indeed prove to be for the duration of the sport altogether, but there is always the chance that Overeem would pull a Ricardo Arona on him.
Although only a slim possibility that Fedor would lose to Overeem, there is one nevertheless, and it would be much harder a loss than, say, a loss to someone as reputable as Lesnar, Carwin, or Roy "Big Country" Nelson, for instance.
It's something to take into consideration, though, and avoiding discourse with Overeem altogether does not look good for M-1 or Fedor.
Keep Reading