2010 NBA Draft: Five Things the Cleveland Cavaliers Need to Watch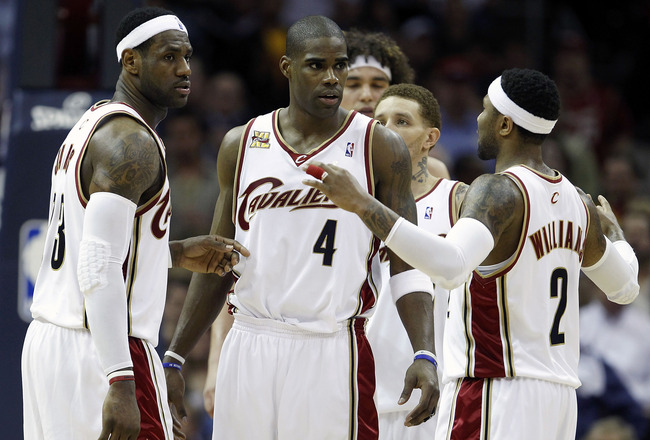 Just because the Cleveland Cavaliers don't have a draft pick in Thursday night's NBA Draft, it doesn't mean they'll stand idly by and observe the proceedings.
Rumors (an ugly and unreliable word this time of the year) are that the Cavs are intensifying their talks to acquire a late first or early second-round selection, either via trade or simply buying the pick.
Tomorrow night could be one of the more interesting drafts in recent memory...and it has little to do with the players being chosen.
Some teams will be looking to move picks to either free up a little extra cap space for the summer or to perhaps get under the luxury tax and save a few million. Others will be looking to scoop up as many assets and pieces as they can.
It's likely that the results of tomorrow night could have implications on free agency as well. So here are five things that Cavs management and fans should have their eyes on (in no particular order).
Chicago Bulls' No. 17 Pick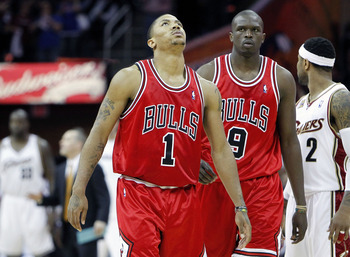 The Chicago Bulls are probably the biggest threat to woo LeBron James away from his Cavalier Kingdom this offseason (unless you believe Jalen Rose...then the Clippers have a better chance of the Cavs keeping him).
It's a fair assessment—the opportunity to play with Derrick Rose and Joakim Noah is one that should be properly evaluated.
But if the Bulls are able to move their first-round pick, they'll save the cap space designated for said-pick on next year's roster. That means they'll perhaps be able to target two top free agents instead of just one.
Maybe they can lure in someone like Ray Allen to play shooting guard.
Or maybe they could convince someone like David Lee to sign at a bit of a discount for the chance to play with the Rose-James-Noah trio.
If Chicago's able to move their pick, it certainly would help them financially. And Cavs fans shouldn't want one of their top LeBron rivals to gain any leverage.
What Does Portland Do at No. 22?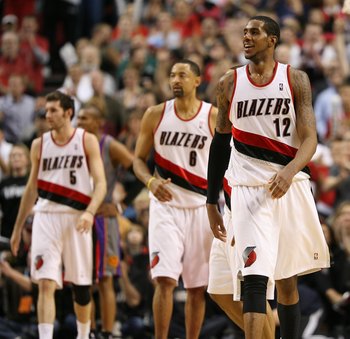 It's been rumored (there's that word again) that the Blazers could be active in this year's draft.
They've already begun, moving the No. 44 pick and cash to Golden State for the No. 34 pick on Tuesday.
In other news, they also have interest in Cavalier point guard Mo Williams and could look to satiate their need for a point guard in the long haul.
The Cavs are interested in landing a first-round selection.
Put two and two together.
I'm not suggesting that a deal is getting done or anything. Brian Windhorst reported yesterday that there haven't been any substantial talks regarding Williams. Mo pleaded on his Twitter feed today to not be traded, that he has unfinished business in Cleveland.
But if...IF...a deal would eventually go down, you can bet it would hinge around those two parts.
Could the Cavs Entice a Rival to Give Up Their Spot?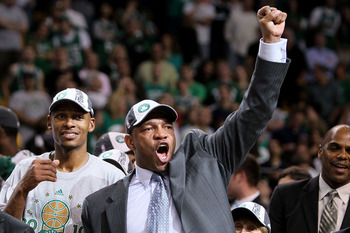 Word broke today that Danny Ainge has put the No. 19 pick for the Boston Celtics on the table if there are any buyers.
Meanwhile, the Orlando Magic have the No. 29 pick, but are well over the cap and could use a little extra wiggle room to re-sign to J.J. Redick.
Is it plausible that the Cavs could get one of their two main Eastern Conference rivals to make a deal with them?
The Celtics likely would want a future pick in return, and the Cavs can't offer next year's first-rounder because of the Stepien rules. But much like Orlando, Boston could be focused on re-signing one of their best perimeter players (Ray Allen).
Would an extra three or four million and a future second-rounder be enough for Boston?
In reality, this is by far the least likely scenario or rumor that's been thrown out involving the Cavs and the draft. But hey, stranger things have happened in the Association.
Daniel Orton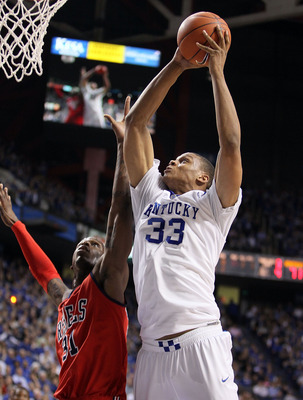 Orton has been all over the place on mock draft boards in the past two months, going from late first-round to lottery pick and now possibly out of the first round entirely.
He had knee problems as a senior in high school and now that seems to be a recurring issue for many teams.
We saw this last year with DeJuan Blair—teams get scared off from injuries quickly. And GM after GM passed on Blair until he landed almost a third of the way through the second round, No. 37 to San Antonio.
For a guy that averaged three points and three rebounds as a freshman and doesn't have much in-game experience, his stock could really plummet.
If he's on the board in the second round, it wouldn't be a bad gamble for the Cavs to try to buy a pick and invest in Orton.
The LeBron James Watch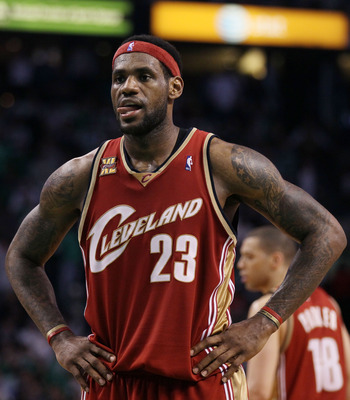 If you read the Chad Ford/Bill Simmons NBA Draft Debate today, one of the bold predictions made was that some LeBron James news will surface tomorrow to overshadow the draft.
It's possible, since we all know LeBron kind of enjoys the spotlight a bit.
But even if that doesn't happen, something else will set up for No. 23. Maybe a team winds up clearing enough space for another top free agent.
Maybe a team turns multiple draft picks into a real asset to lure James.
Maybe a team somehow lands a deal for Chris Paul for something.
Regardless, the Cavs, Bulls, Knicks, and Nets will probably be on the move tomorrow. And while they might have long-term plans in mind, they more than likely have another agenda—a 6'8", 260 lb. agenda.
Just another day in the life of a paranoid Cavs fan.
Keep Reading

Cleveland Cavaliers: Like this team?