NBA Trade Rumors: 10 Players Who Would Make a Fair Deal for Chris Paul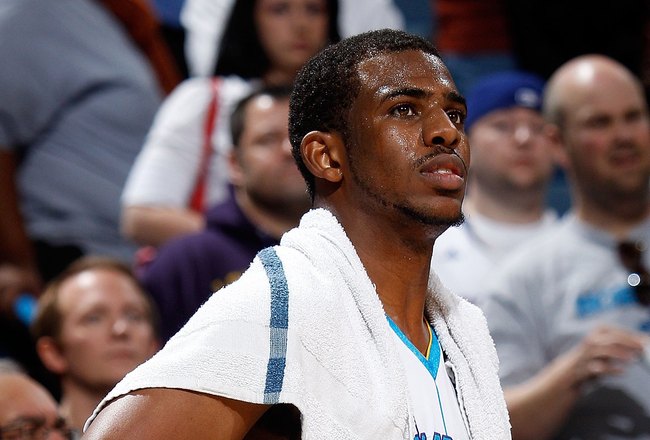 No way would the New Orleans Hornets ever trade Chris Paul, their franchise player and widely considered the best point guard in the league.
Right? Right?
Wrong.
If the right deal comes up, the Hornets are going to be tempted to listen. But it has to be a very enticing deal. After all, it's not very often a player of Paul's level gets shipped away.
If they trade him for nothing, their fans will jump ship as soon as he leaves.
While few feasible trades will return equal value on the court, here are 10 trades that would make sense for New Orleans from a business standpoint.
Gerald Wallace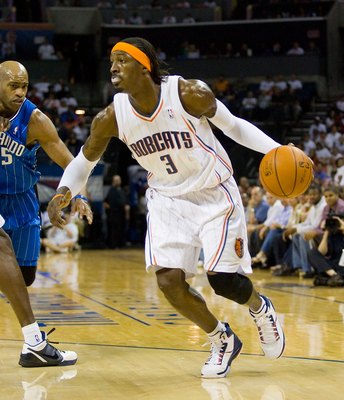 Gerald Wallace has the same length contract as Paul, but he makes more than $4 million less per season, meaning if the Bobcats threw in an expiring contract, the Hornets would give the trade a look.
For the Hornets, adding Wallace would give Darren Collison a star wingman to run the floor with. They already have David West and Emeka Okafor down low, and adding Wallace to the mix of Morris Peterson, James Posey, and Peja Stojakovic make sense.
For the Bobcats, it could give Paul a chance to reunite with Tyson Chandler (who he made look fantastic) and also see if Paul can get Tyrus Thomas to reach his full potential.
Thomas has indicated he wants to resign with the Bobcats, and he would definitely want to if Paul was their new point guard.
T.J. Ford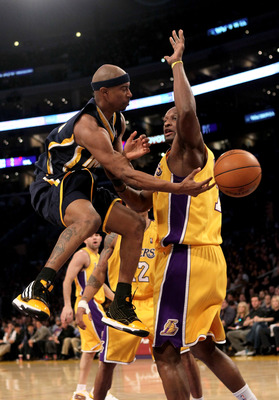 Larry Bird wants to build the Pacers to win right now. He also wants a point guard.
Do you see where I'm going with this?
While the Pacers do not have anyone as talented as Paul on their roster, they do have a number of contracts that expire after next season such as T.J. Ford, Mike Dunleavy, Jeff Foster, and Troy Murphy.
Each one of those aforementioned players makes at least $6 million a season. Package two of them together, and that matches Paul's contract.
If Bird really does want to make strides this season and not wait until 2011 free agency, he should do everything he can to get Paul.
Plus, Indiana traditionally has problems recruiting free agents because of the small market, so acquiring a superstar via trade is crucial for the Pacers.
Tony Parker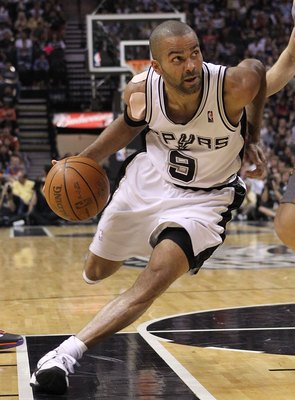 This is by far one of the most logical one-for-one trades.
Parker makes about $1 million less than Paul per year, and his contract expires at the end of next season. The Hornets would save a little during the upcoming season, and a lot after the season.
Plus, Parker is an All-Star point guard, so the change would not be too severe. Though the purpose of trading Paul is to make room for Collison, it never hurts to have too many ball handlers.
Paul could also provide a spark to a Spurs franchise that seems to be content with the status quo. A fresh face could do wonders for Tim Duncan and company.
And Parker would fit right into the French Quarter of New Orleans. Maybe he really does belong there.
Rajon Rondo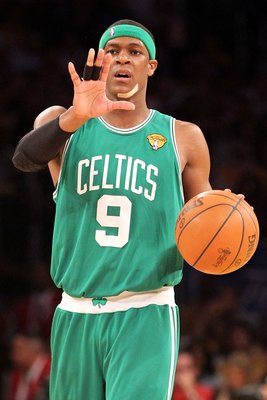 A straight trade of these two top point guards would not work, because Rajon Rondo is paid significantly less than Paul. More than $10 million less per year.
Combining Rondo with an expiring contract and maybe a bad contract on the Celtics end, and perhaps the two sides could reach an agreement.
It would be great from the Hornets' point of view, since they would be swapping elite point guards while saving money. The question would be if the Celtics would accept the trade.
Considering the C's just made the NBA Finals with Rondo at the helm, I would say that's doubtful at best.
Tayshaun Prince
Tayshaun Prince is a crafty, lanky swingman who flew under the radar during the Pistons' domination of the Eastern Conference.
But the Pistons respected him and his game. Now he makes more than $10 million per year.
The Pistons really like Prince, but I'm sure they would trade him in a heartbeat for Paul.
And they almost can. The allure for the Hornets about Prince is not that they will be getting equal return on the basketball court (they won't). Prince will be an unrestricted free agent in 2011, which would clear his large contract from the Hornets' books.
And the Pistons would be getting a franchise point guard to lead their team in disarray. Paul could create space for Ben Gordon and Richard Hamilton, while also feeding Charlie Villanueva down low.
Caron Butler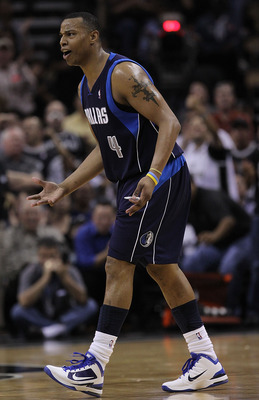 Caron Butler is set to make almost $10 million this upcoming season, and, like so many of the players on this list, that will also be the last year of his contract.
If Darren Collison is the Hornets' point guard of the future, then he could use as many talented swingmen as he can get. Butler has declined a bit, but can still fill that role.
In Dallas, Butler averaged about 15 points and five rebounds per game, which were slightly below his career average in both categories.
He would likely become more of a focal point of the offense in New Orleans, meaning he would have an opportunity to return to his Washington form.
Again, by no means is this trade balanced in terms of basketball talent. In fact, Dirk Nowitzki is probably not as talented as Paul. But the Hornets would land a quality wingman who could help bridge the transition from having Paul to not having Paul.
Kirk Hinrich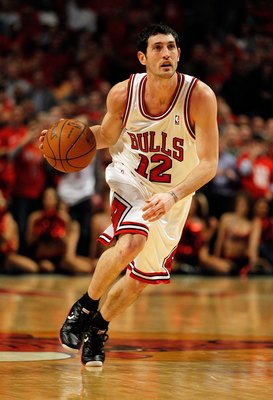 Bulls fans must be drooling at this possibility.
Swap Hinrich and another smaller contract for Chris Paul. Then sign LeBron James and Chris Bosh, and the team is invincible.
In theory it could happen, but there's really no reason to on either side. Hinrich is a solid veteran who could help Collison through some rough patches, but his contract is still as long as Paul's.
It would save the Hornets some money, but not enough to justify trading away the franchise.
And for the Bulls, Derrick Rose is their point guard. He could potentially play the off-guard position, but honestly, Rose and Paul would just be overkill.
Then again, Paul wants the best opportunity to win, and he could easily persuade James to come to Chicago if he lands there.
Eddy Curry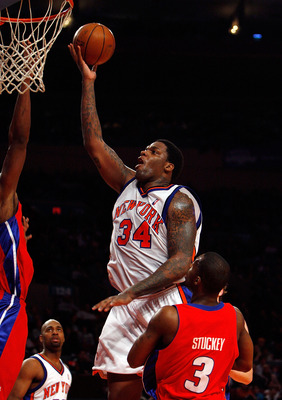 Repeat after me: expiring contract, expiring contract, expiring contract.
Eddy Curry is not equal to Paul's pinky finger in terms of basketball talent. If this trade went through, I'm sure the Hornets would lose several more games than they did this season.
But they would have a ton of financial flexibility at the end of next season to take the team in a new direction.
For the Knicks, this is a no-brainer. Add Paul, and other superstars will follow. Imagine Paul teamed up with James and Bosh, all coached by Mike D-Antoni. It would be like the Dream Team all over again.
Zach Randolph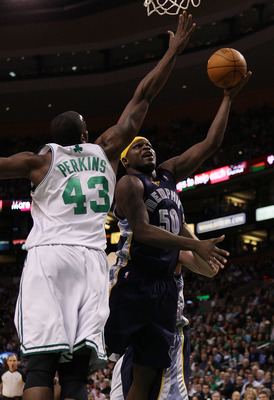 Zach Randolph. The often-traded star could be on the block once more if the Grizzlies want to make a play for Paul and the Hornets are satisfied with a player of less (but still good) quality and an expiring contract.
Randolph proved he could still play, and would make a valuable contribution to any frontcourt in the NBA, including New Orleans. Sure, the Hornets already have Emeka Okafor and David West, but depth is always a good thing. It would also make room for Collison to fully step into the starting role.
For the Grizzlies, Paul does not necessarily fill a need, but he makes everyone around him better, and therefore the team better. The Grizzlies have a pretty low payroll and could make a play for a free agent or two in 2011 when several players' contracts expire.
Having Paul in Memphis could lure some of the big names to the historically bad franchise.
Deron Williams
I had to do it. It was just too perfect.
The two best point guards in the league, both have the exact same contract length, and make the same amount of money.
In terms of fair and equal value for Paul, Williams is perfect. It could be argued that he is the best point guard in basketball (instead of Paul), and he is more physical.
From a standpoint of "fair trade", Williams makes perfect sense. From a feasibility standpoint, there's no way this trade would happen. Swap players one-for-one, make them learn a whole new system, and gel with all-new teammates?
I don't think so. Save this trade for your fantasy league.
Keep Reading

New Orleans Pelicans: Like this team?